I Wore My WHOLE Closet in 6 Months, and Here's What I Learned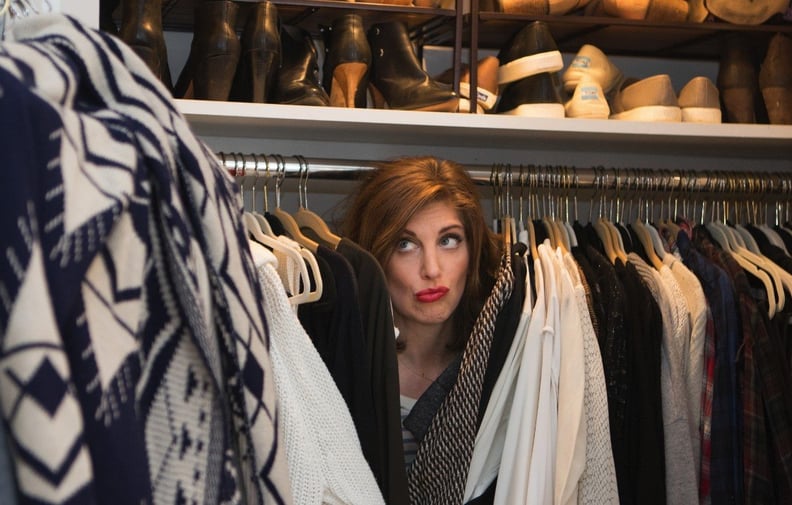 Dan Palan
Dan Palan
Last year, my closet gave me a jarring wake-up call. Was it the gold peep-toes that tumbled onto my head from a high shelf? Possibly. But my epiphany came when I surveyed my overstuffed, impossible-to-find-things-in wardrobe, then noticed how I proceeded to put on the same outfit I'd worn three times — in the last two weeks.
"Why am I ignoring most of my closet and repeating the same things?" I wondered, as I threaded my arms through a familiar distressed sweater. My first guess was that I'm lazy and generally running late. Or could it be that the outfit was conveniently located . . . on my bedroom floor? All good theories. Overall, I realized I had too much unappealing inventory and felt overwhelmed, not to mention ashamed for the excess I wasn't using.
My second question was: "How the heck do I fix this?" I've always loved doing occasional "purges," yet clearly I wasn't doing them well, since I still had so much (and used so little). I'd need to use a technique or system if I wanted to actually make a difference this time. I already knew the popular Marie Kondo method or capsule wardrobe concept wasn't compatible with my personality. To get optimal results, I decided to invent my own process: The Wear Your Whole Closet Challenge. I charged myself with wearing my whole closet within six months (with exceptions like cocktail attire) to try to get all seasons in. Anything unworn would automatically be sold or donated. I posted outfits to social media to get honest (sometimes too honest) feedback on whether to keep or ditch them.
"That dress looks like a giant green trash bag" and "You're better than those pleather pants" were among my favorite comments.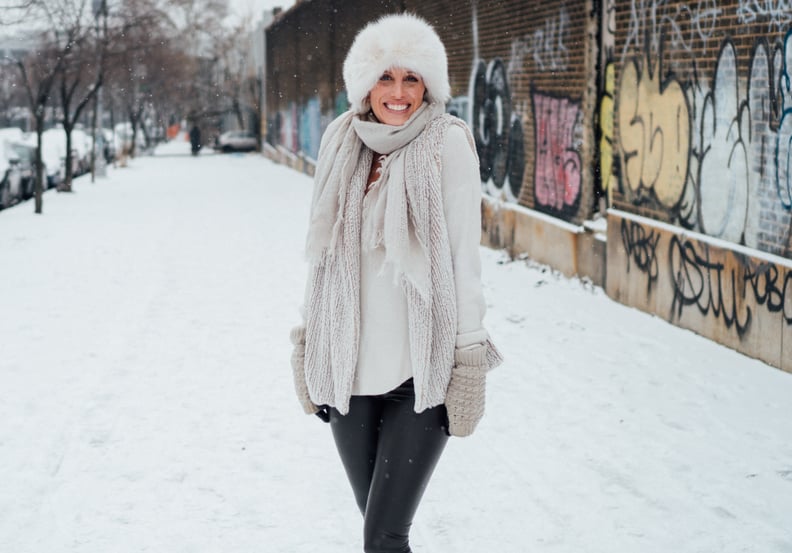 In challenge month three, the root of my problem hit me like those flying pumps. I discovered two pieces, two days in a row, with taunting tags still intact. More illuminating was their price: $15.50 and $35, from fast-fashion chains H&M and Zara. I noticed I hadn't found any tag-on items for $100 or $200 — those were high-involvement purchases I had to commit to loving and wearing. But when a metallic bomber jacket costs less than a dinner out, what's to stop me from grabbing it and hoping for the best?
Research shows fast fashion is not only a closet concern but also a big environmental issue. Americans throw out 14 million tons of clothing each year — 80 pounds per person! — with a final destination commonly being landfills or incinerators. You may think you're doing good (as I did) by hauling your donation trash bags to nonprofits like Goodwill, but they can only sell around 20 percent of inventory, with the balance going to a textile recycler or landfill.
Speaking of waste, a recent article outed fast-fashion behemoth H&M for its $4.3 billion in unsold clothing — so much that a power plant in Vasteras, the Swedish town where H&M was founded, has taken to burning defective products the megastore can't sell to create energy.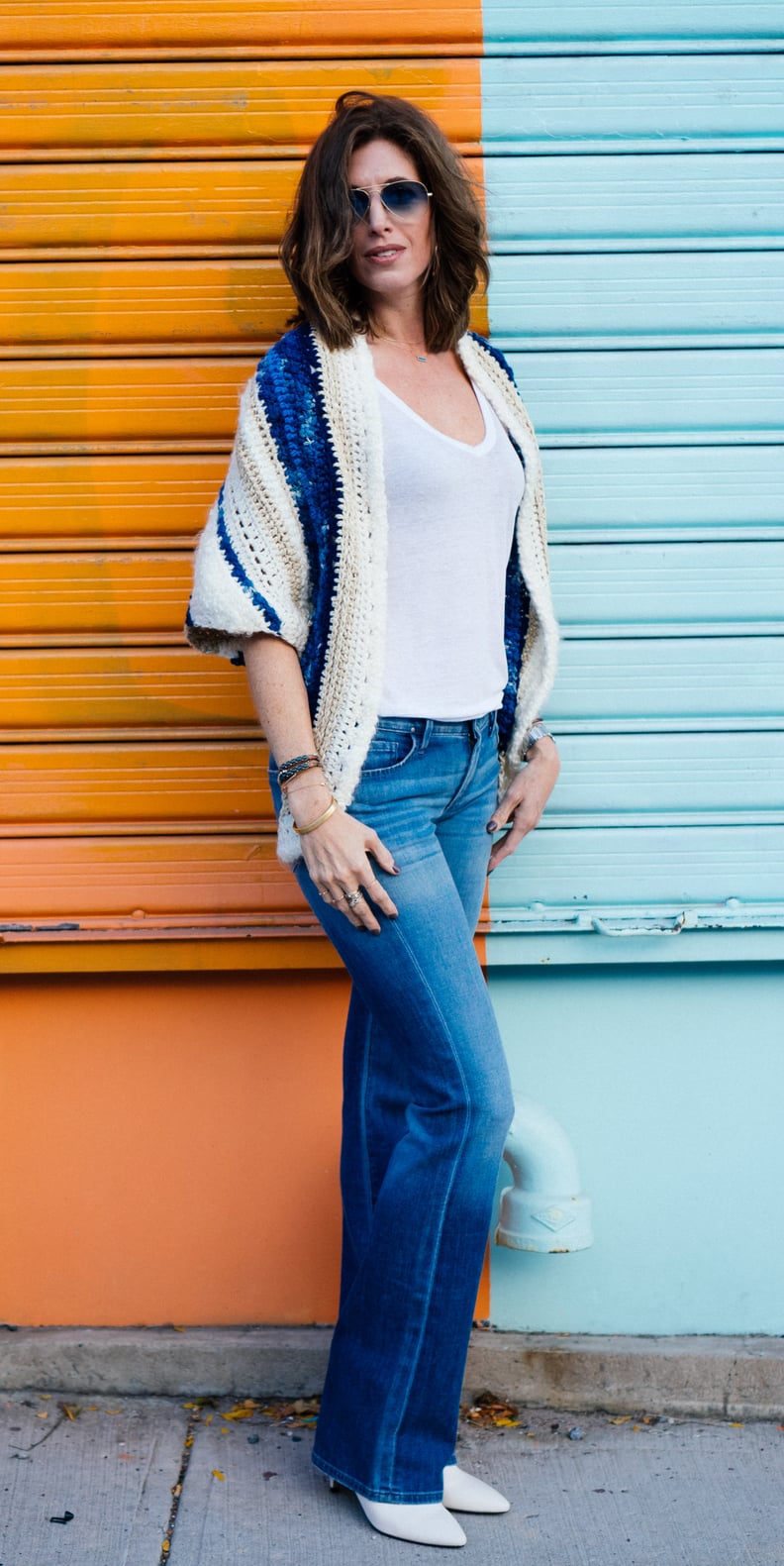 I traveled further down the research rabbit hole and discovered that Zara, one of my favorite brands, reportedly restocks with limited supplies of new designs twice a week, hooking customers like me to come back frequently and urging them to buy immediately before the opportunity is gone. Fashion is the drug, and Zara's my favorite dealer.
Meanwhile, the Los Angeles Times reports that books on minimalism, like Cait Flander's The Year of Less, have been appearing on national bestseller lists. The idea of "conscious shopping" has spread throughout the millennial generation, a group known to prefer experiences to material goods. Yet fast fashion is still as popular as ever. It seems many of us are more and more willing to trade the quality of our clothing for the thrill of a deal.
Before my Wear Your Whole Closet Challenge, I was just another sheep in the "cheap quantity" flock. Our consumer-happy society makes us think we need all these things to be fulfilled, and I was a prime subscriber. Shopping has always been a little thrill for me, whether buying a $12 top or a $300 pair of on-mega-sale boots. Clothing purchases gave me that jolt of adrenaline; it didn't matter if I was really in love with the piece or just experiencing a satisfying buyer's high. Through my project, I realized having so much excess actually causes the opposite of feeling gratified, including a plate of anxiety with a heaping side of shame.
In the end, my challenge was definitely, well, challenging. As I got down to the last hangers, I felt burned out and sick of taking photos in the Winter-frigid temps. Crossing the finish line was a tidal wave of relief and accomplishment, not to mention effectiveness: my final tally revealed I've cleared out about 40 percent of my wardrobe and made over $1,500 from what I was able to sell on sites like The RealReal and ThredUP. More importantly, I feel zero regret over the pieces I bid adieu to.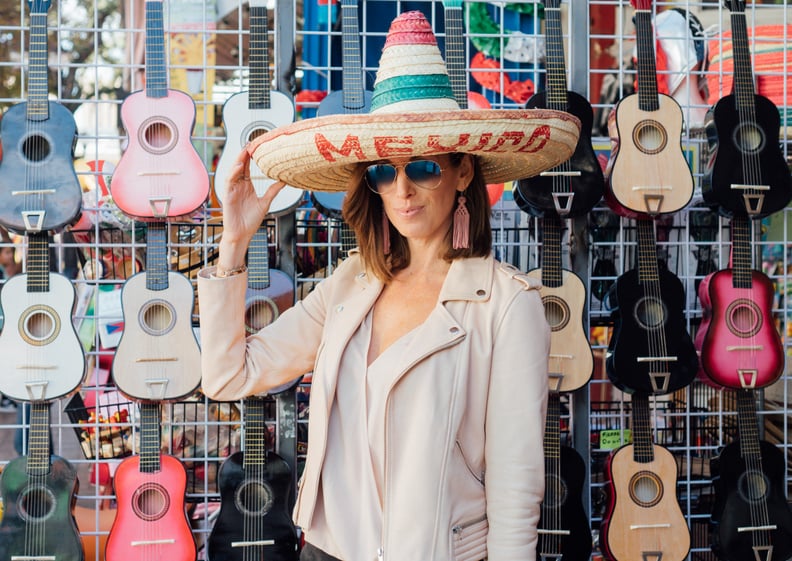 While this method was a bit tedious, the simple act of having to live in each piece for a day was the ultimate torture test on what to keep and what to send packing. Now, instead of a rack crammed with way too much clothing and shelves wobbling with unloved shoes, I have a nicely edited closet space that allows me to actually see almost everything I own, so pieces aren't forgotten or accidentally cast aside.
Don't get me wrong — I still have a robust wardrobe full of treasures. I would also be lying if I ever declared myself "done" with shopping, another recent trend many have subscribed to, like the woman who committed to a year of no shopping. Still, I have been forever impacted by my experience. Moving forward, I've vowed to shop mindfully, consciously buying only quality items I absolutely adore or need.
This commitment will hopefully come in handy as I prepare for my newest challenge: maternitywear.