12 Flannel Outfits to Try This Fall and Winter
Flannel is a material generally associated with fall and winter trends — and for good reason. If you're looking for how to wear your flannel this season, we've rounded up 12 unique outfits that scream fashion girl, but simultaneously keep you cozy. The soft, fuzzy, or "raised" fabric of your favorite flannel retains warmth, but that doesn't mean it can't earn you style points.
Your flannels aren't just for sleeping or lounging around the house. As so many trendsetters prove, there are some pretty significant ways to wear them that stand out, whether you're using plaid (a print typically seen on flannels) to bring casual vibes to fancier pieces, or even rocking textured shoes to add even more dimension. While most people probably think of flannels as lived-in button-downs that become soft with age, the material's not just limited to shirting. Flannel skirts, pants, blazers, and jackets are in abundance on the streets if you look closely.
Ahead, brush up on a few new ideas for winter outfits that involve this wardrobe essential, from sporting your checked blazer with nylon drawstring shorts to putting a sporty twist on dark academia to layering a fuzzy knee-length skirt over straight-leg jeans and finishing the unexpected combination with a pair of feminine pink shoes.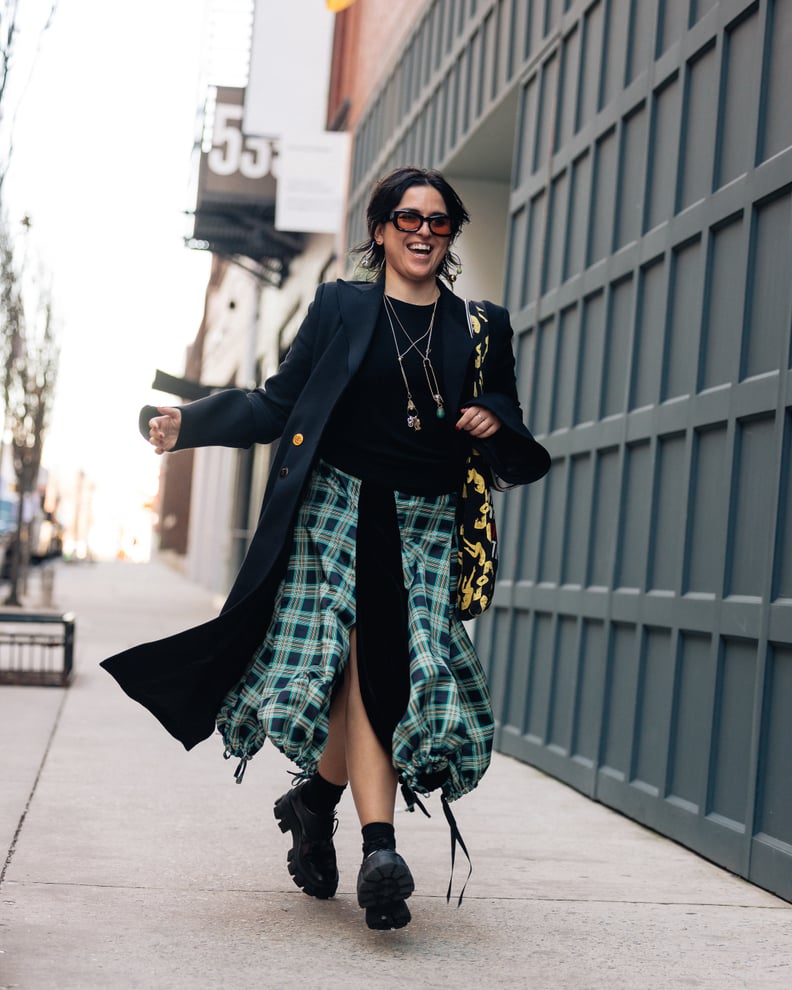 How to Style a Flannel Skirt With Chunky Loafers
Achieve the ultimate '90s-grunge look when you wear a long flannel skirt with a fitted black tee, dark jacket, and chunky, lug-sole loafers. Tinted sunglasses and a hobo bag will add to the vibe.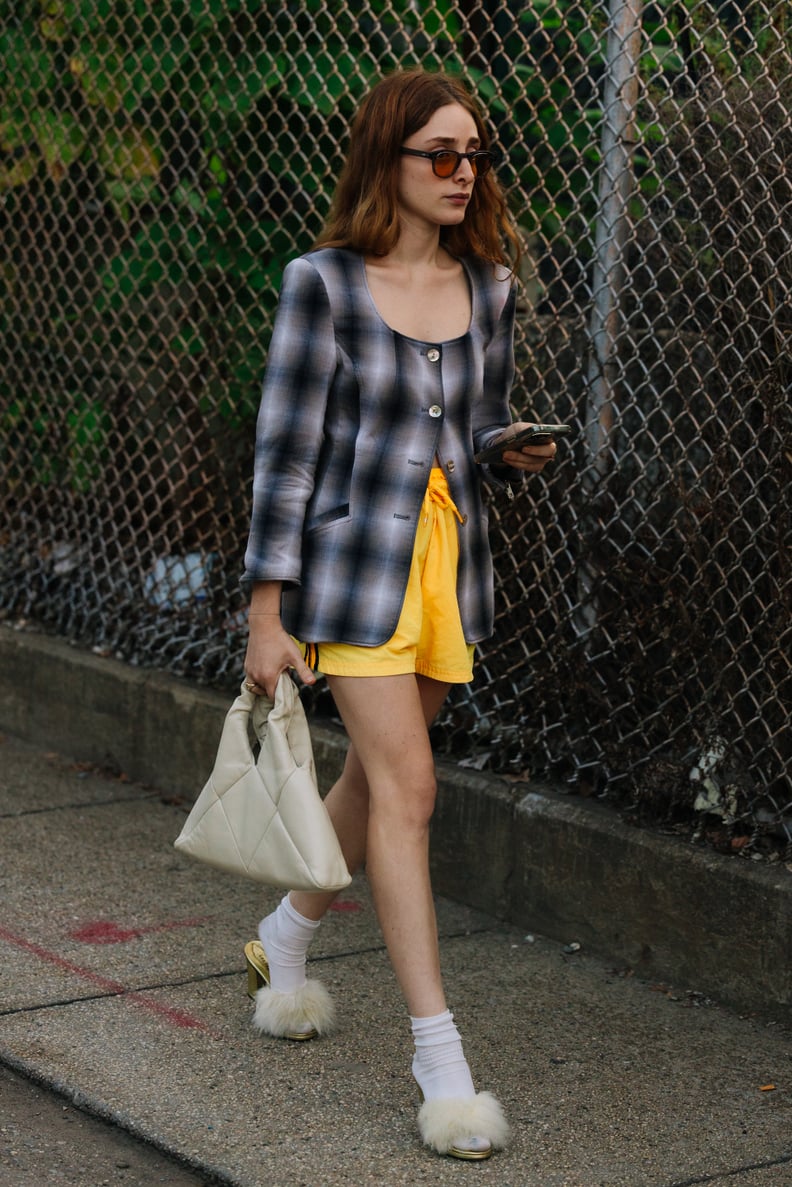 How to Style a Flannel Blazer With Nylon Shorts
Think of it as the ultimate mix-and-match outfit. This sporty twist on the academia aesthetic involves teaming your nylon drawstring shorts with an ultra-sophisticated plaid blazer, ankle socks, and furry stiletto shoes. The brighter the shorts, the more your look will stand out on the street.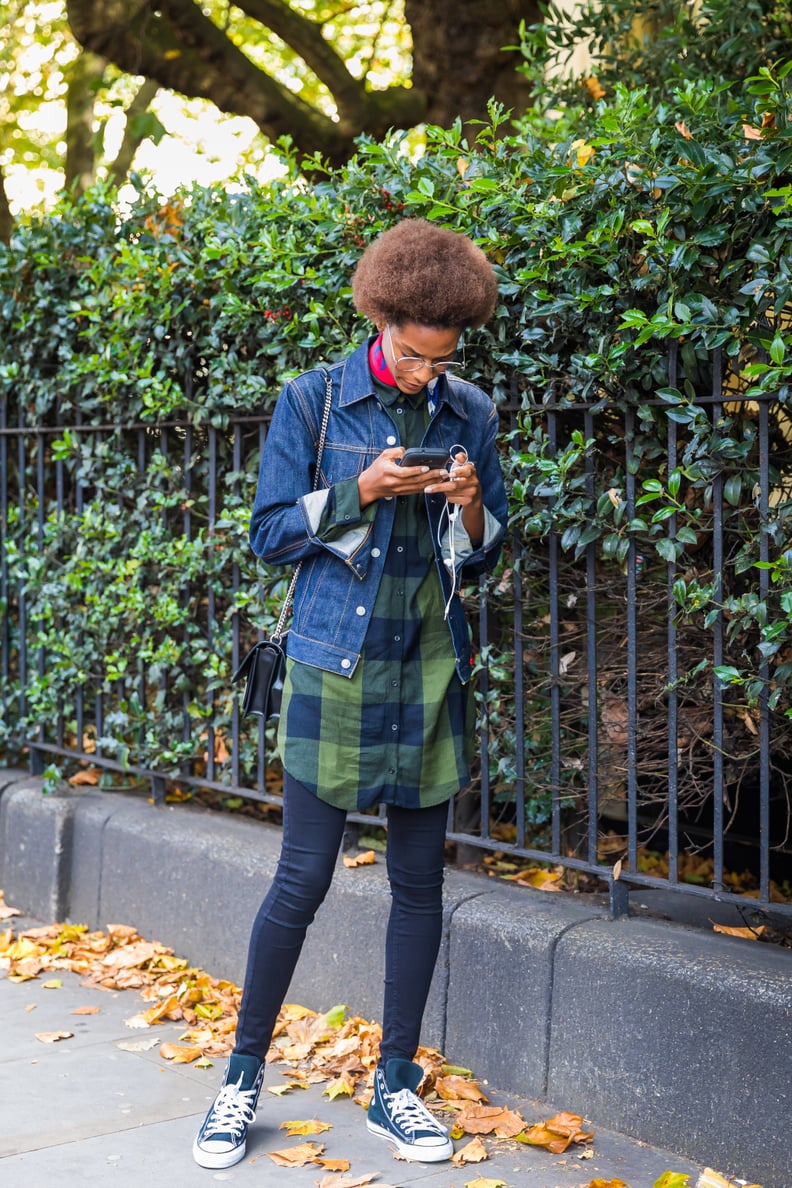 How to Style Flannel With a Denim Jacket
Start with a turtleneck, then button your long flannel up to the collar and layer a denim jacket on top.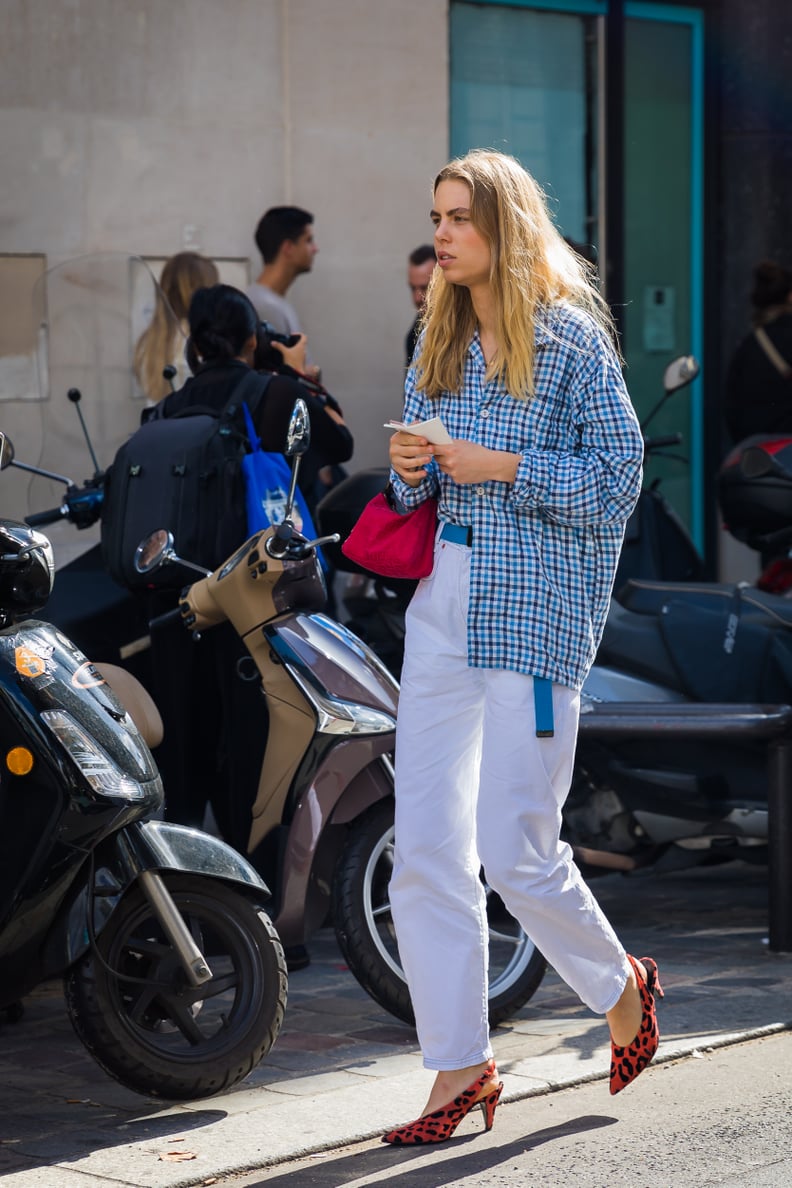 How to Style Flannel With White Jeans
Perform the half-tuck with a slouchy flannel into your white, wide-leg jeans and let a coordinating belt peek out. Finish the look with contrast-print slingback pumps.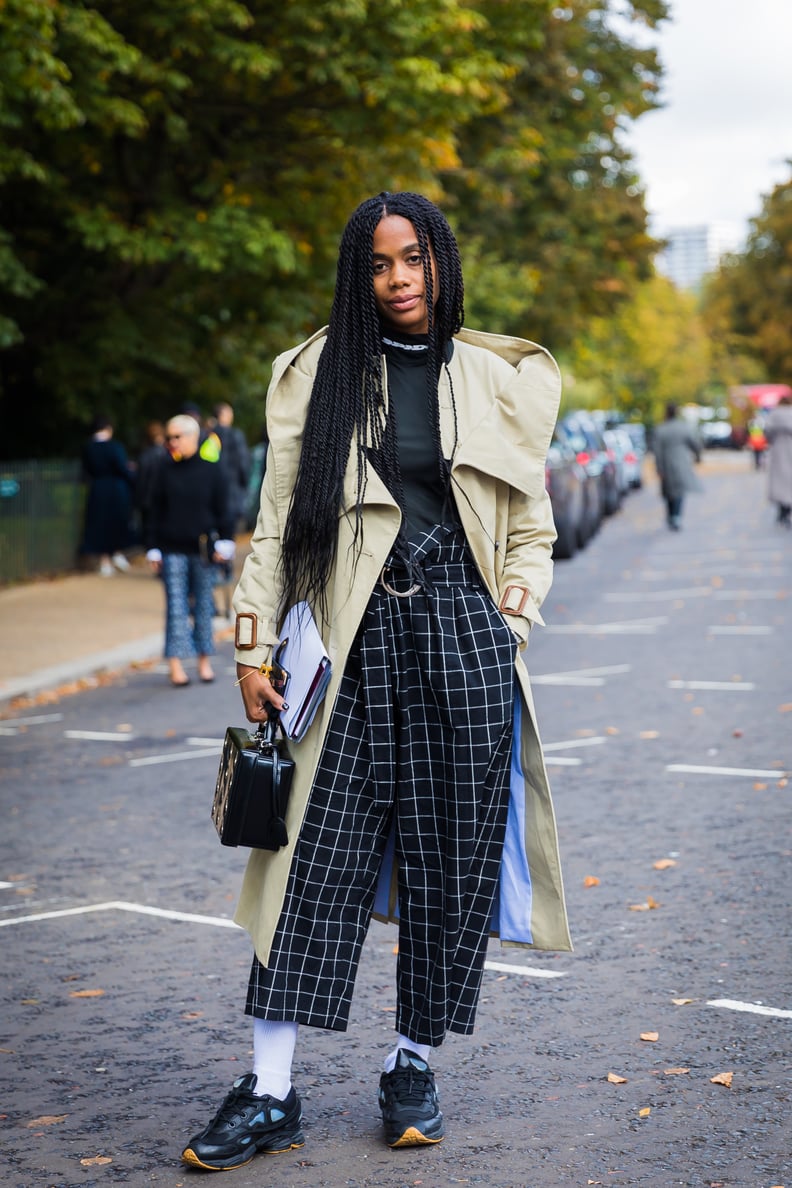 How to Style Flannel Pants
Feel like you're in PJs when you wear your flannel pants with high socks and sneakers, but keep things sophisticated with the addition of a tailored coat.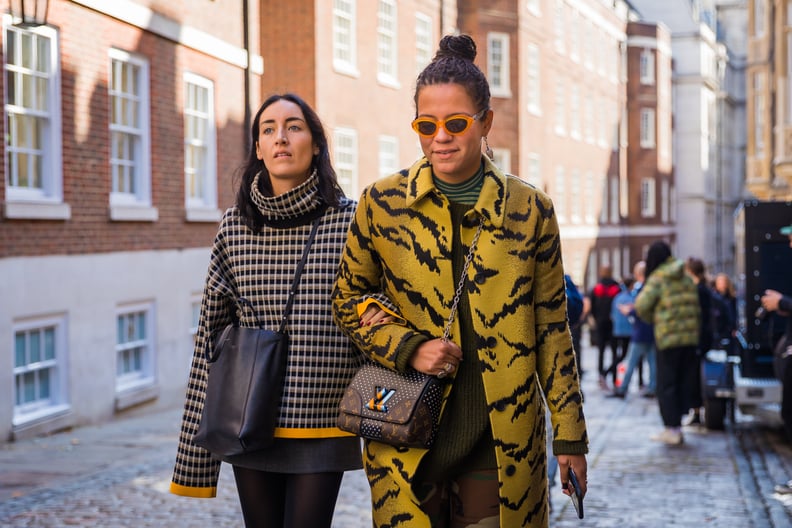 How to Style a Flannel Turtleneck Sweater
An oversize flannel with structure and exaggerated sleeves is an easy one-and-done look. Accent the color of your pattern with a leather messenger bag in the same hue.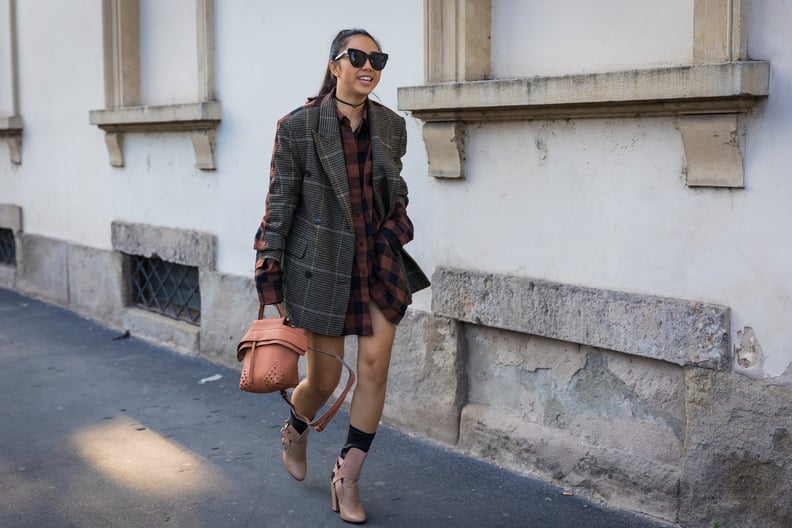 How to Style an Oversize Flannel Shirt
Rock two at once: your flannel shirt with a flannel blazer in neutral tones. You can bring your pieces together by coordinating with matching accessories that bring out the clashing patterns.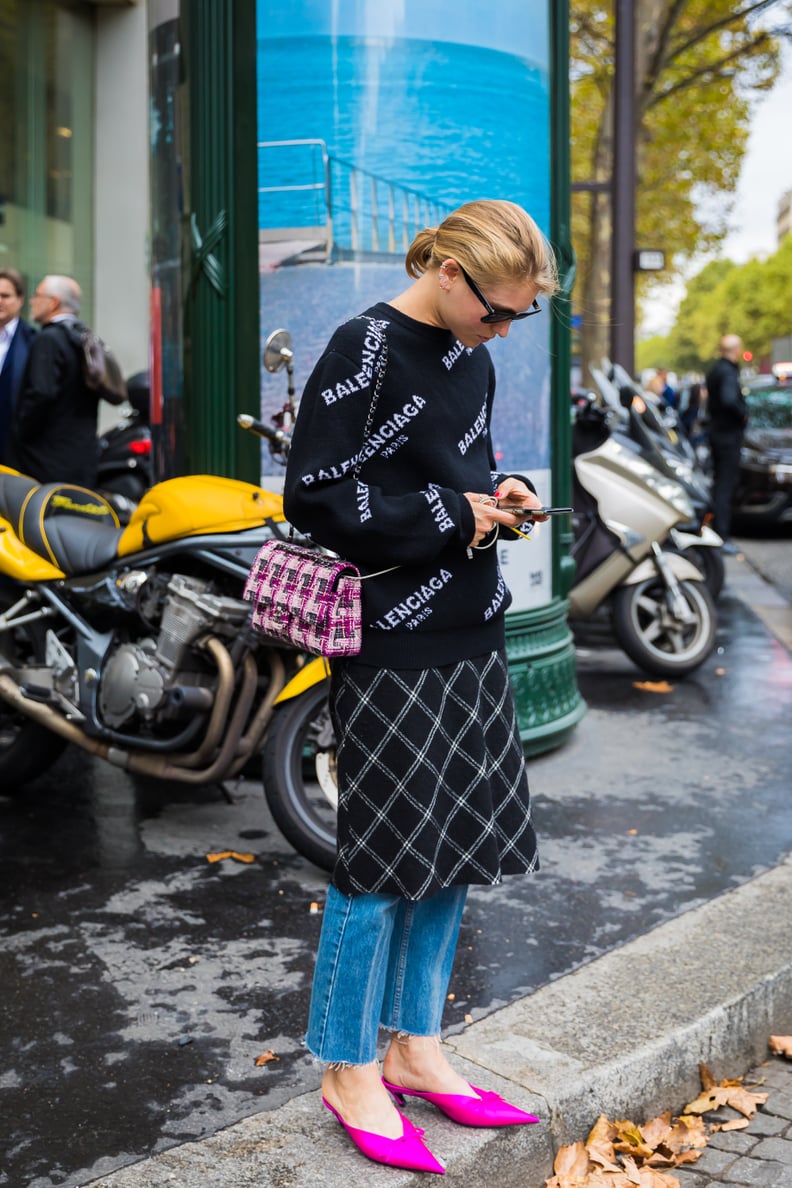 How to Style a Flannel Skirt Over Jeans
Throw a knee-length flannel skirt over your favorite straight-leg jeans and play up the set with flashy shoes. Finish with a bag that draws attention back to your footwear.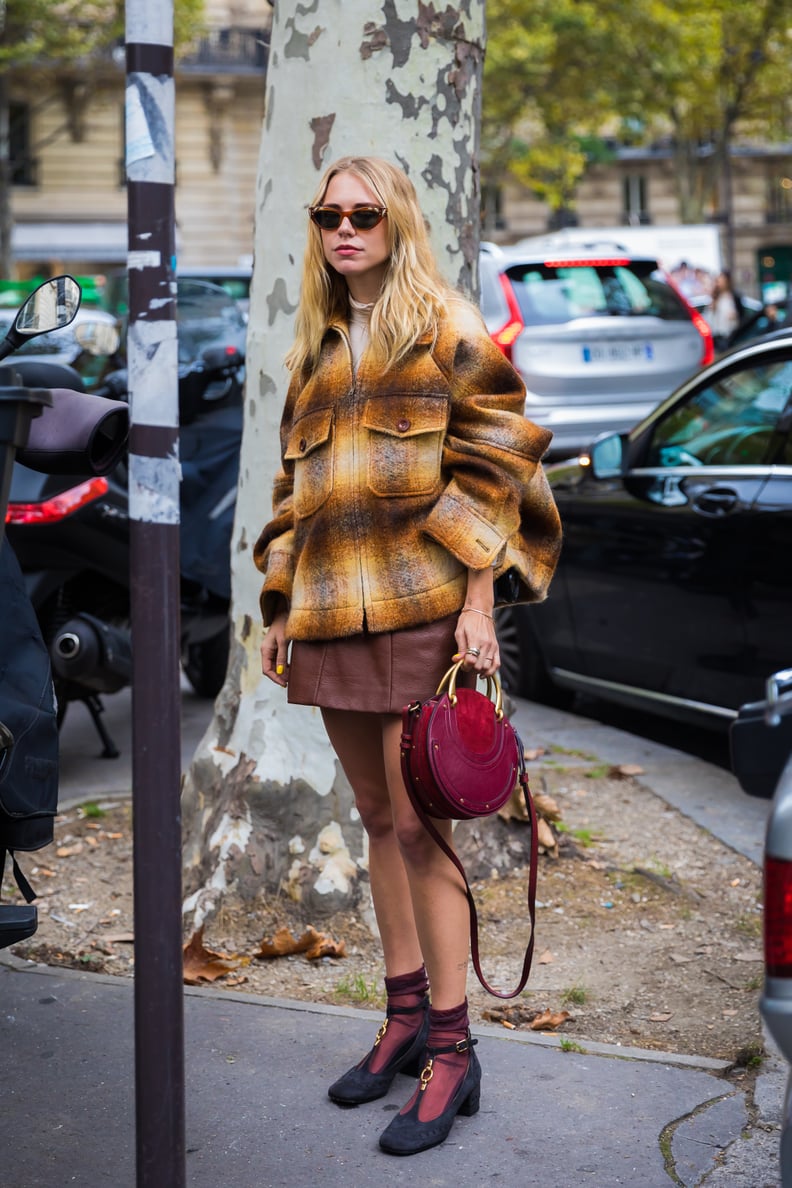 How to Style a Flannel Shacket
Bring ladylike appeal to a chunky flannel shacket when you wear your socks with Mary-Jane shoes.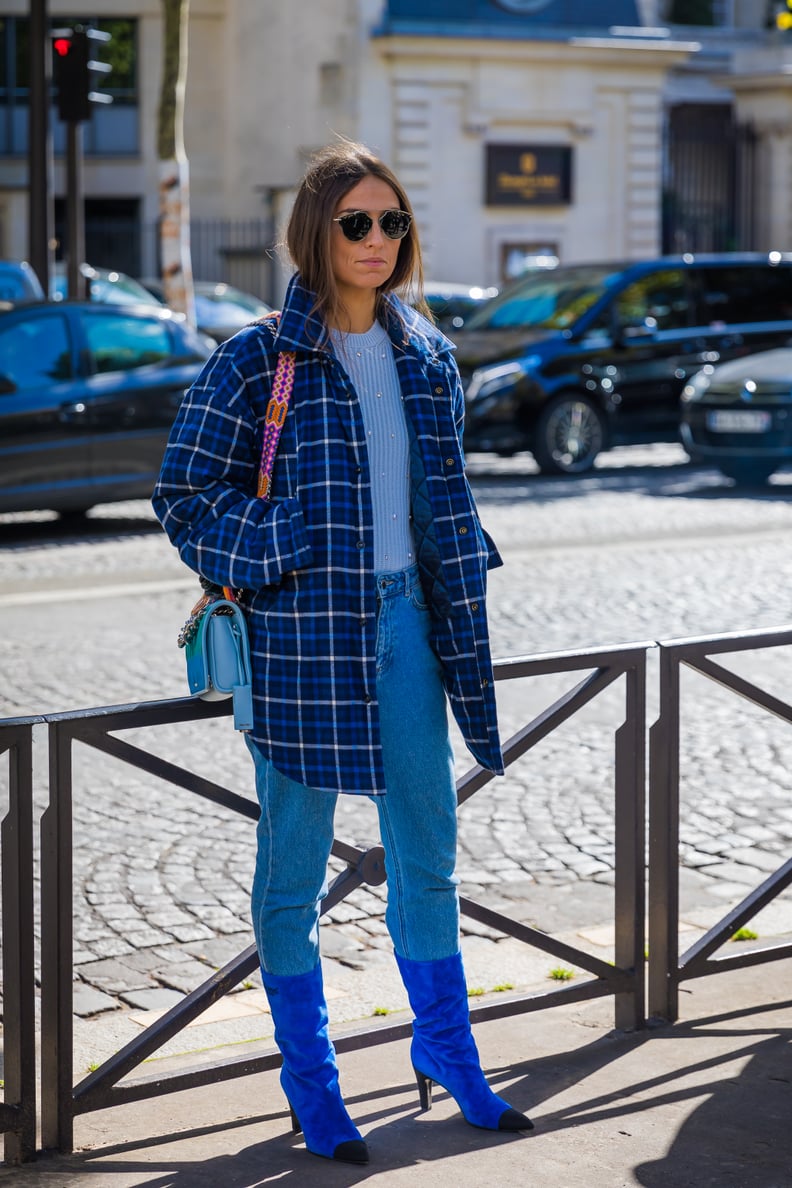 How to Style a Flannel With Skinny Jeans and Boots
Layer a casual, loose flannel over a flashy pearl sweater and add oomph with a pair of suede boots. Your skinny jeans should tuck into your knife-sharp boots to strike an '80s appeal.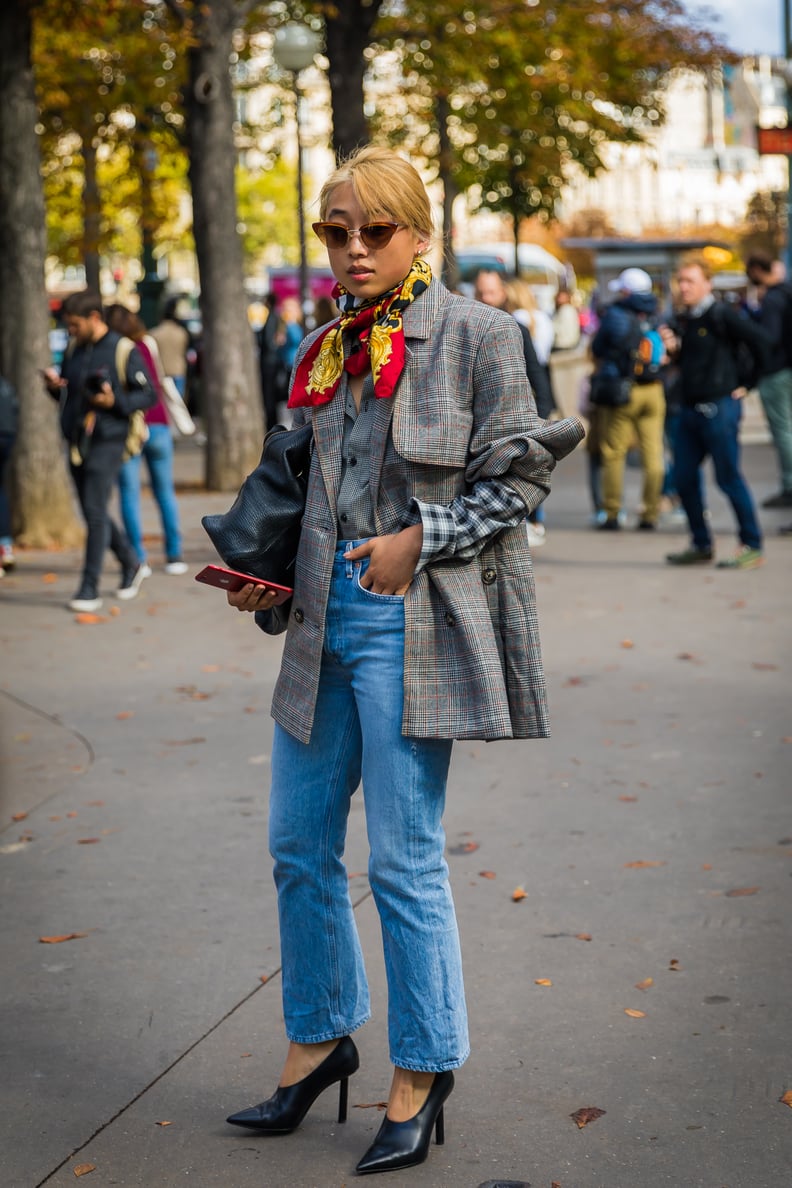 How to Style a Flannel Under a Blazer
A black-and-white flannel makes for the perfect foundation underneath your boxy blazer and patterned silk scarf. Finish the outfit with straight-leg jeans and glove pumps.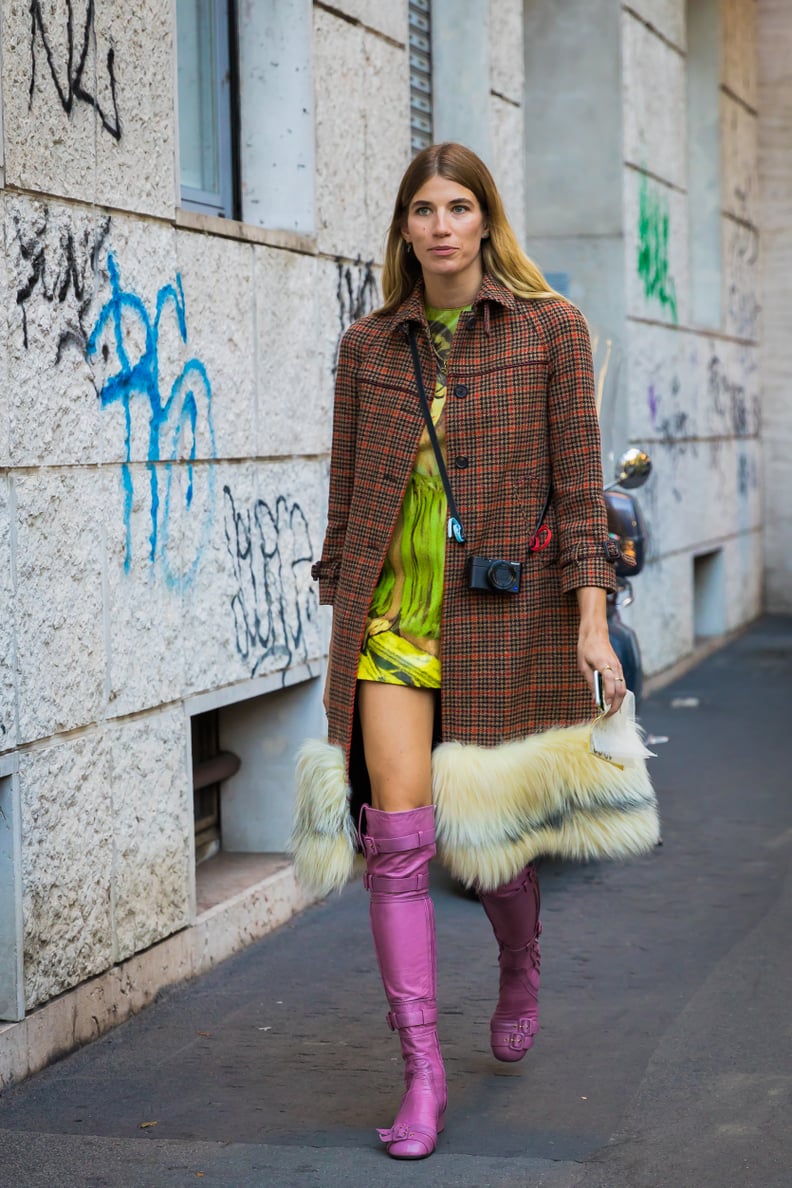 How to Style a Flannel Coat
Fuzzy flannel looks even more lavish with the addition of added texture. A furry hemline on a flannel coat, for example, does the trick. Wear it over a minidress with knee-high boots.