How to Wear Leopard Like a Fashion Girl
Leopard is a funny print. It has a reputation of being bold and edgy, but at the same time it's also become such a wardrobe staple for everyone from young girls to grandmothers, that many consider it a neutral. So which is it, a bold statement-maker or a throw-it-on-with-anything neutral?
The answer depends entirely on how you wear it. A leopard bootie, bag, or coat are classic pieces that make an outfit a little more interesting or special. But if you want to truly make a statement like a fashion girl, you need to turn up the volume — and the quirk! For those times when more is more, keep reading for two no-fail leopard looks that will have all eyes on you.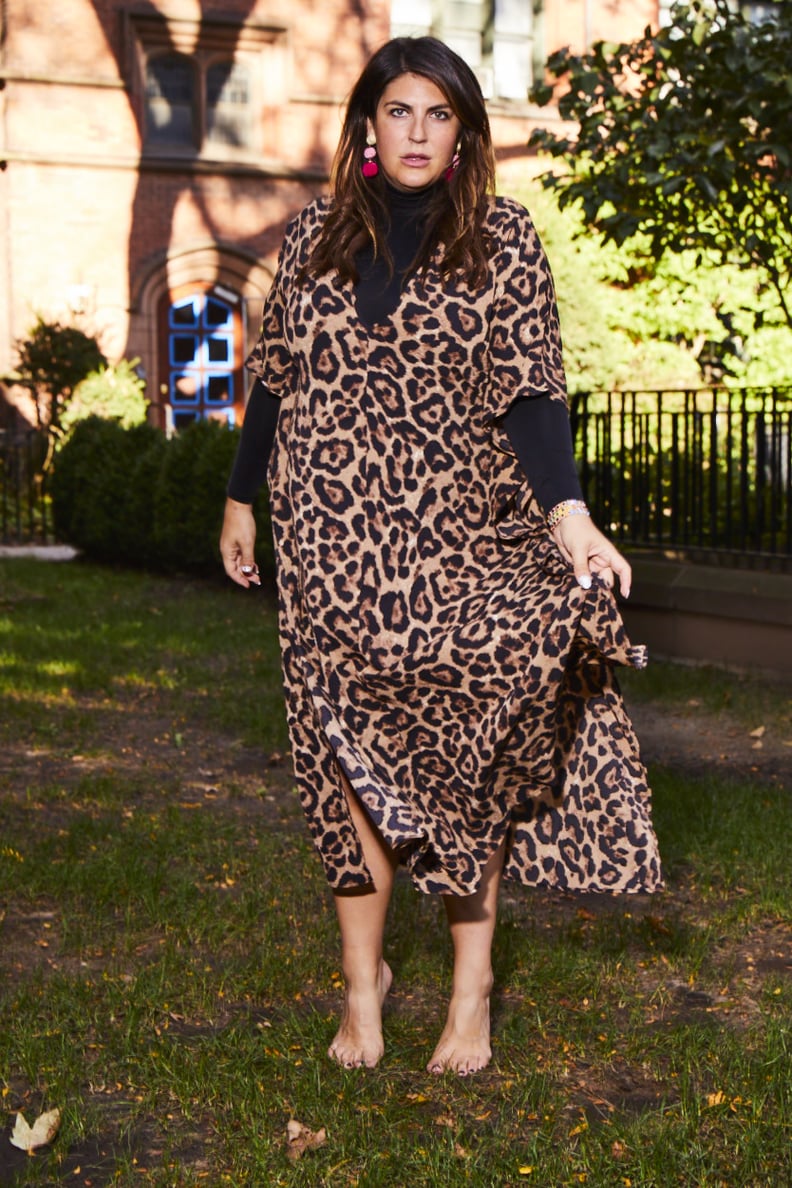 If there's one thing fashion girls are good at, it's layering. And as colder weather takes over, get ready for the oncoming turtleneck invasion. There's a reason though they are so beloved: they add a whisper-thin layer that not only keeps you warm, but adds contrast to whatever you're wearing on top. In this case, a leopard caftan (available in sizes 1X-3X) geared toward summertime does double duty as a statement dress perfect for Fall. Just add a turtleneck underneath — I'm obsessed with this bodysuit version (available sizes XS-XL) — for that cool layered look.
Shop the look: alternate leopard caftan, N Natori Leopard Caftan (available sizes XS-XL), earrings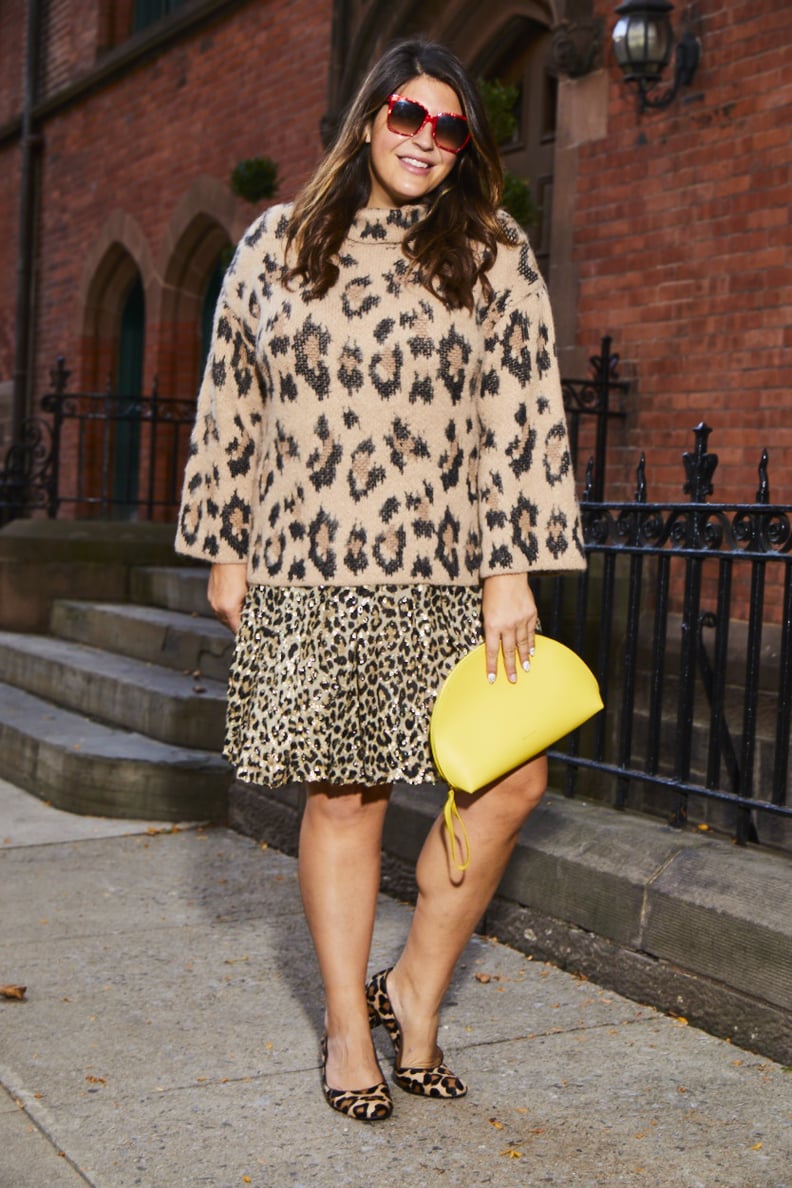 Instead of wearing your leopard top with a neutral, pair it with more leopard . . . and then a little more! The trick is to keep all the prints in the same color family (I say go classic) and play with different scales. This large-scale chunky sweater (available in sizes XXS-XXL) paired with a small scale leopard skirt(available in sizes 00-16) has a flirty French-girl quality cool girls love. Add leopard heels and the final look is matchy-matchy yet slightly off-kilter in a way that really works!
Shop the look: sunglasses, heels (size 33 - 45), clutch