Midi skirts are the perfect ladylike addition to every Spring wardrobe. We're immediately drawn to the standout silhouette for its styling options alone: you could layer one over a longer dress or tuck your graphic tee into the waistline. But before you whip out your midi and head out the door, there are a few guidelines you need to follow. Below are eight quick lessons to help you master proportions, choose your accessories, and find the right silhouette for your body type.
Scroll to read through all the style tips, or jump straight to the rule you want to read up on.
01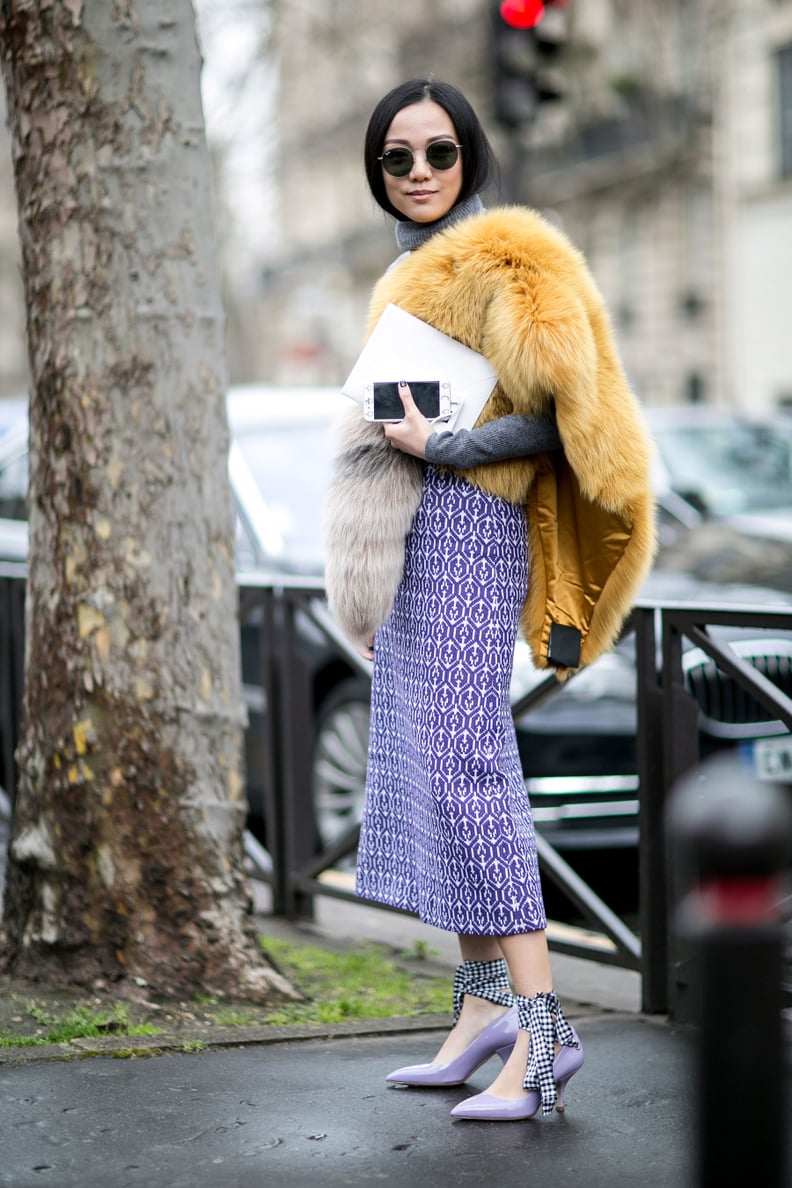 Balance Your Look
If you choose a printed midi, break up your look with neutral separates and accent your outfit with complementing accessories like a pair of shoes in a matching shade.
03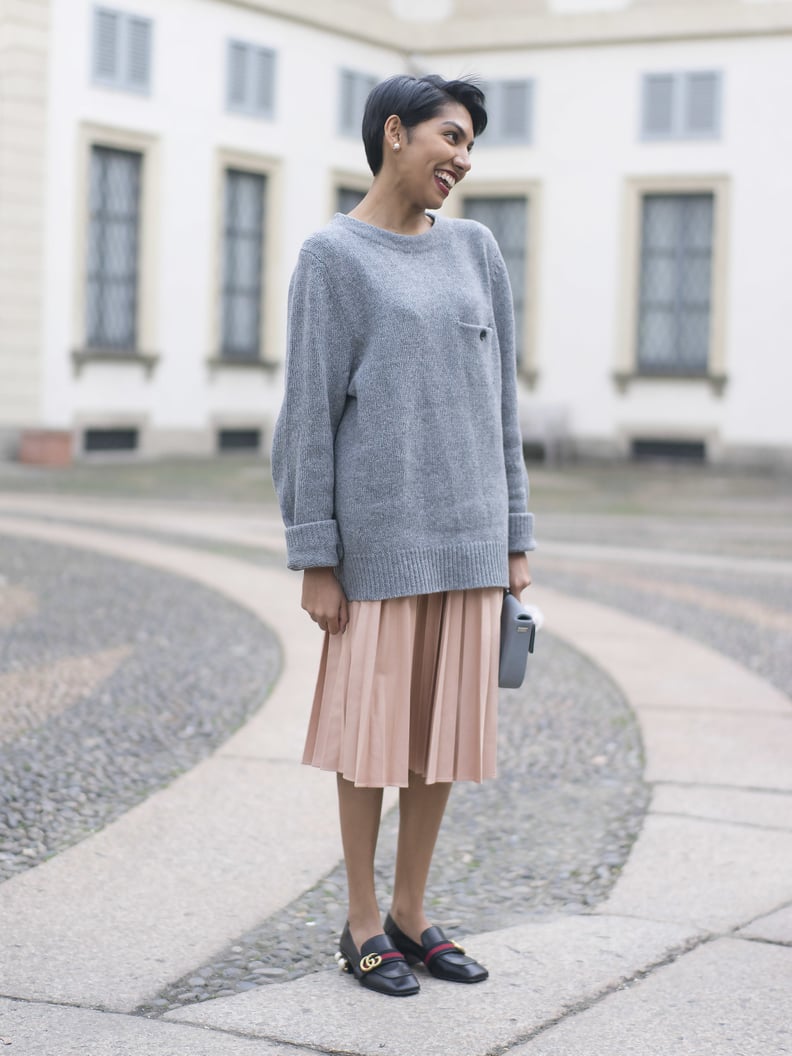 Keep It Ladylike
A flouncy midi skirt is a feminine statement piece, so let yourself feel girlie and accessorize with pearls or gemstones.
05
Aim For Vertical Stripes
If you opt for a striped midi, vertical lines are always the most flattering as they give off the illusion of a longer line.
06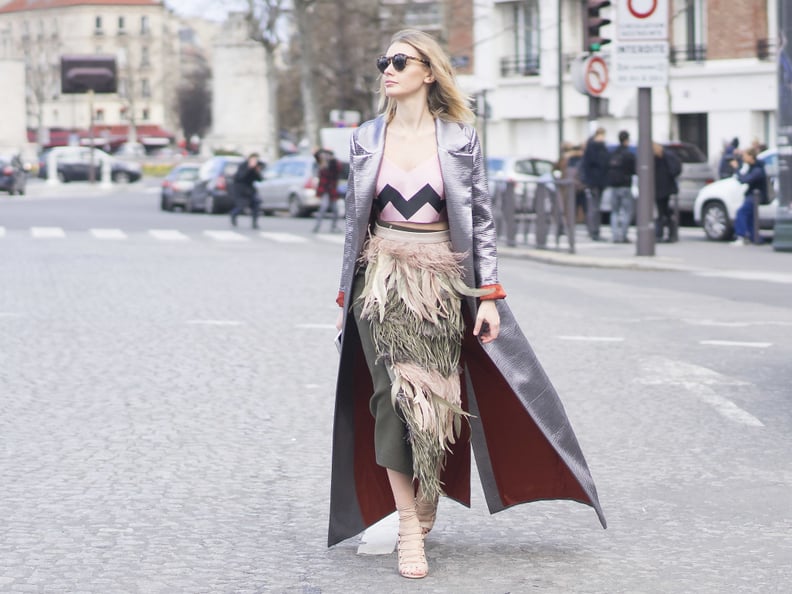 Always Say Yes to Ankle Straps
No matter what midi you've got on, strappy heels give you an easy boost, elongating your total look and upping the fancy factor. Choose a neutral pair to lend your outfit a subtle lift without taking away from the pattern on your skirt.
07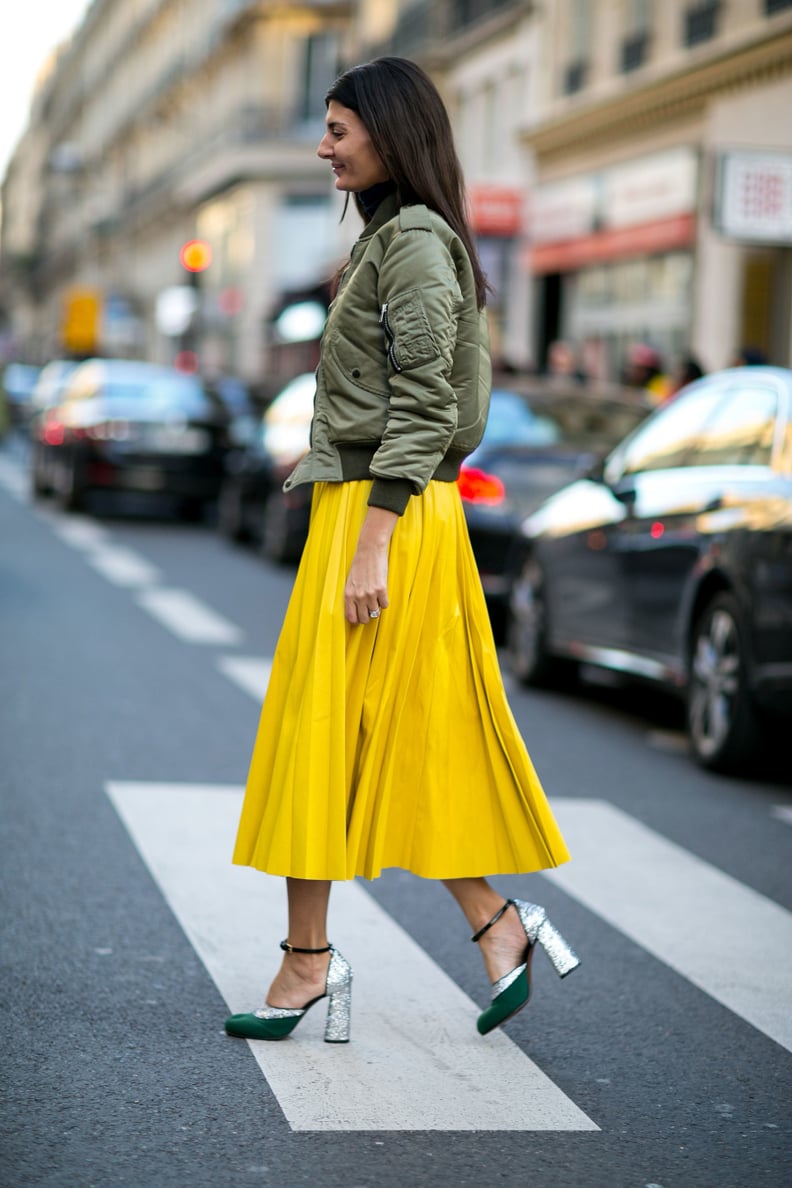 Be Bold With Color
The most effortless way to rock a midi skirt is to choose one in a bold color and allow it to break up your look.
09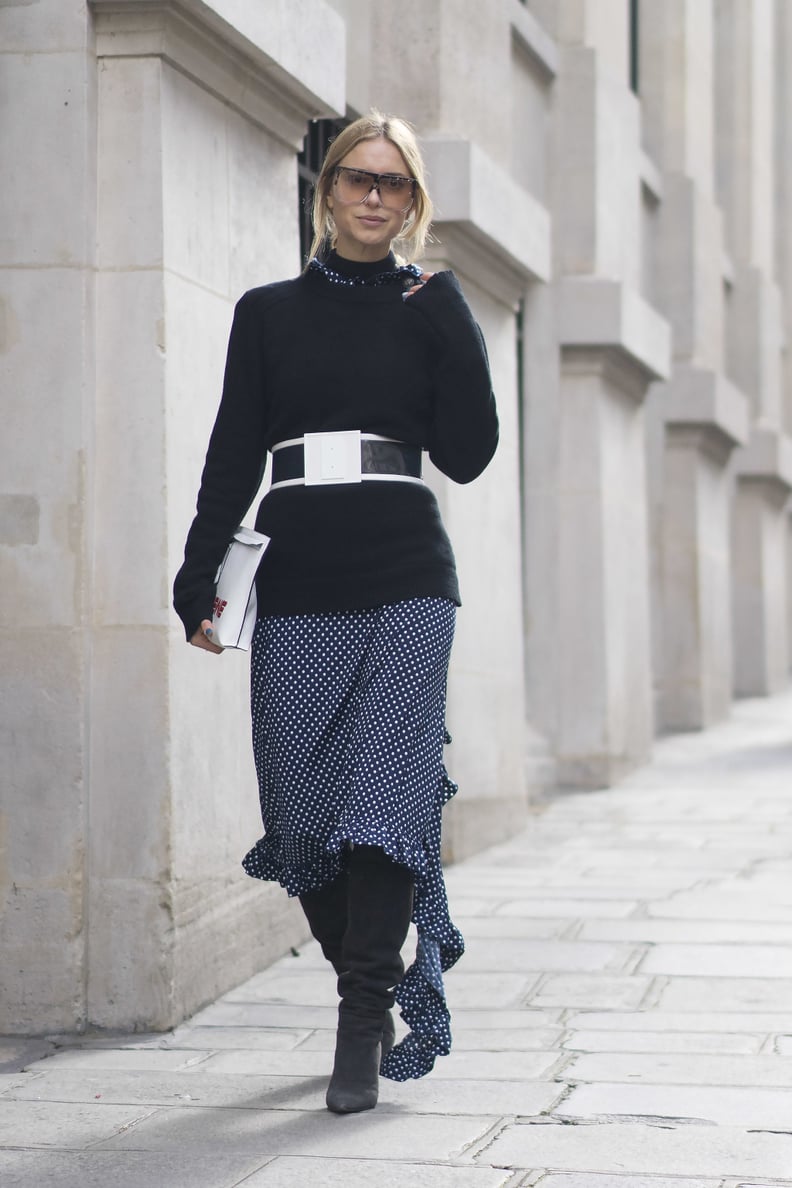 Play With Proportions
Just because your hemline stops right below your knees doesn't mean you have to show a slip of skin at all. Try meeting your skirt with a pair of tall boots and add a belt to introduce a layered effect.
10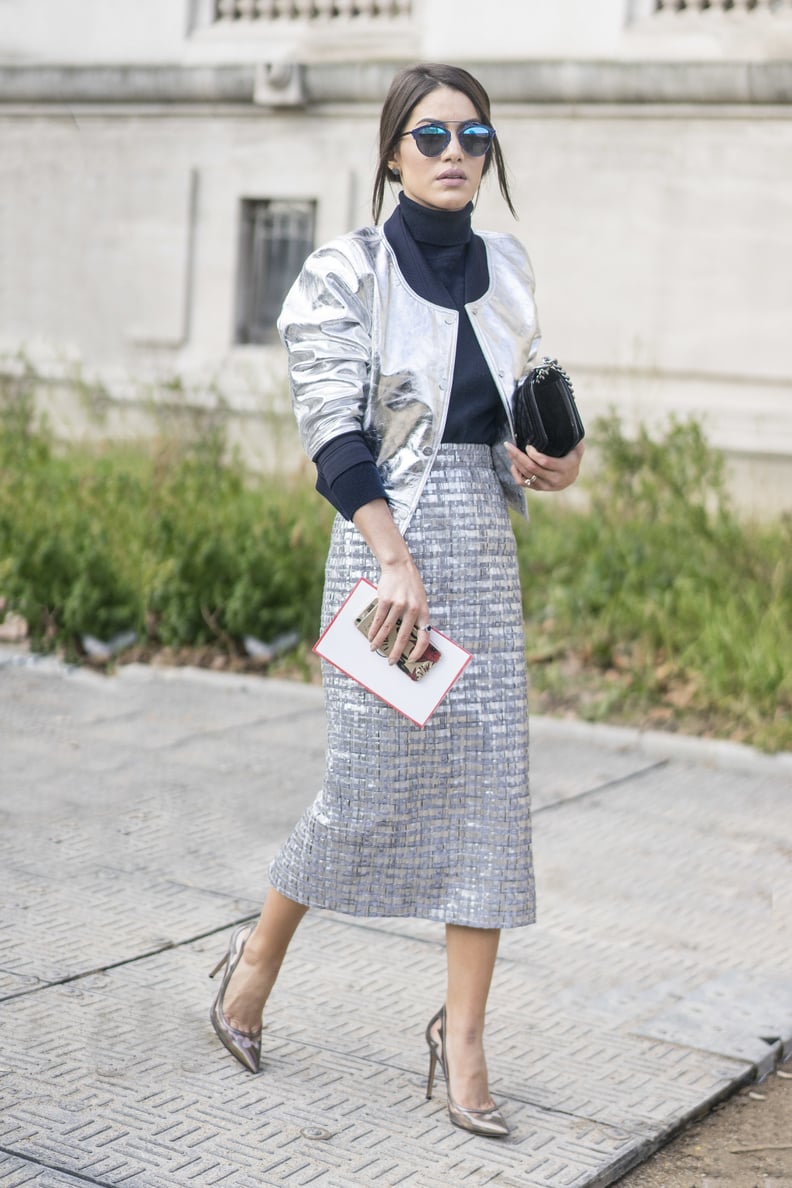 Find the Right Silhouette
Who says your midi skirt has to flare out? If you're petite, a more fitted style might do you justice. Find one in a metallic shade and play up its texture with a complementing bomber.
11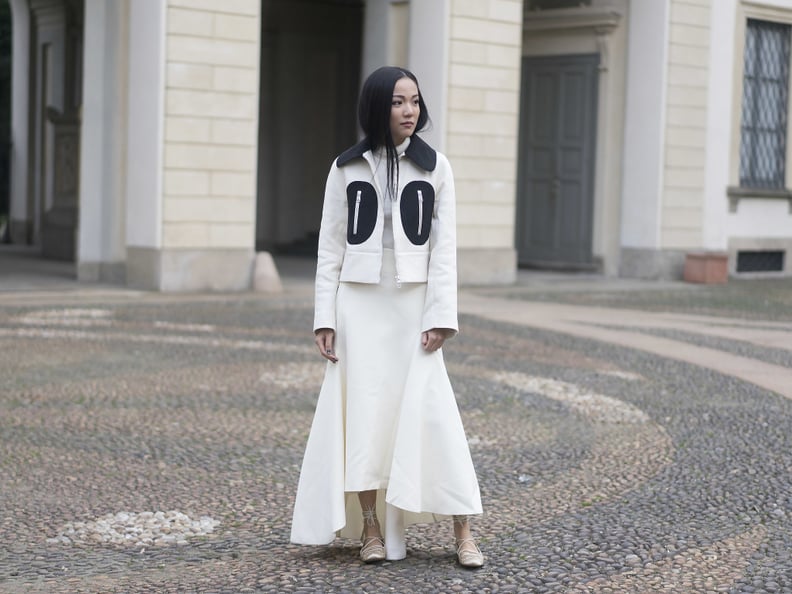 On the other hand, loose, flowy silhouettes can be superflattering too. If you need to add a little structure, add a crisply tailored coat and tuck in your tee.
12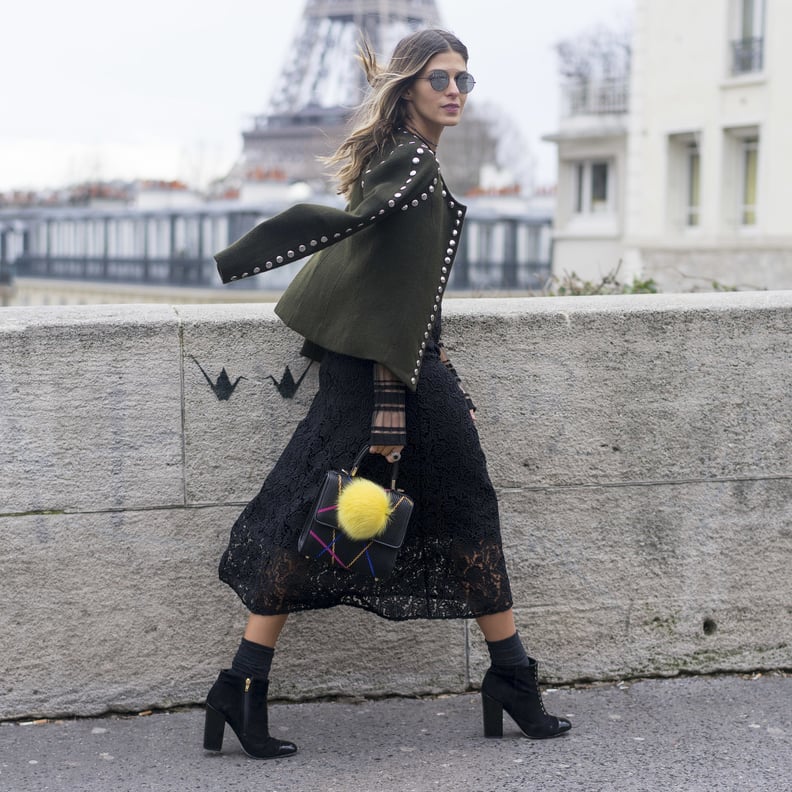 Let Your Socks Peek Out
On a chilly day, you might need to add a little warmth, and there's nothing that draws attention to your midi skirt like a pair of socks. Whether they slip out from your boots or a pair of pumps, it's a style move that shows you thought about the little details.