As POPSUGAR editors, we independently select and write about stuff we love and think you'll like too. If you buy a product we have recommended, we may receive affiliate commission, which in turn supports our work.
Wrap it, tie it, tuck it — however you pull it off, 2015 is all about the obi. Forget your skinny leather belts or your traditional buckled styles, the obi is feminine, minimal, and actually easy to pull off. While we first spotted the look on last season's runways, the trend has carried into Fall, this time with a cool-weather twist. And it seems the trend is inspiring the street style stars as well: we've caught favorites like Caroline Issa and Aimee Song trying out their own spins on the cool trend.
So how do you try the look out for yourself? We've broken down different ways to test the waters, and we've done the shopping for you, too. Just read on, and get inspired to try out this season's coolest (and simplest) new trend. Repeat it with us just one more time . . . wrap it, tie it, tuck it — and you're good to go.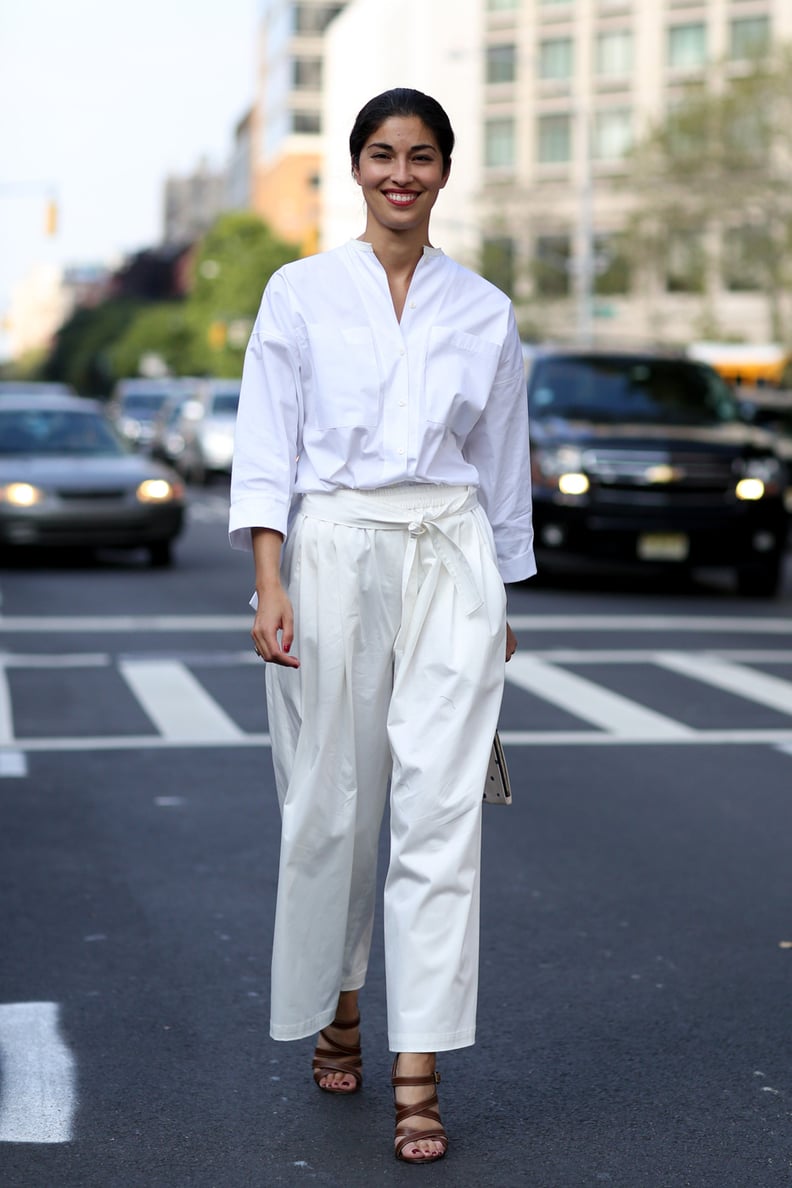 Street Style
Cropped slacks tied with a sash make for a casual but classic look on Caroline Issa. Channel her look by pairing pieces of the same color.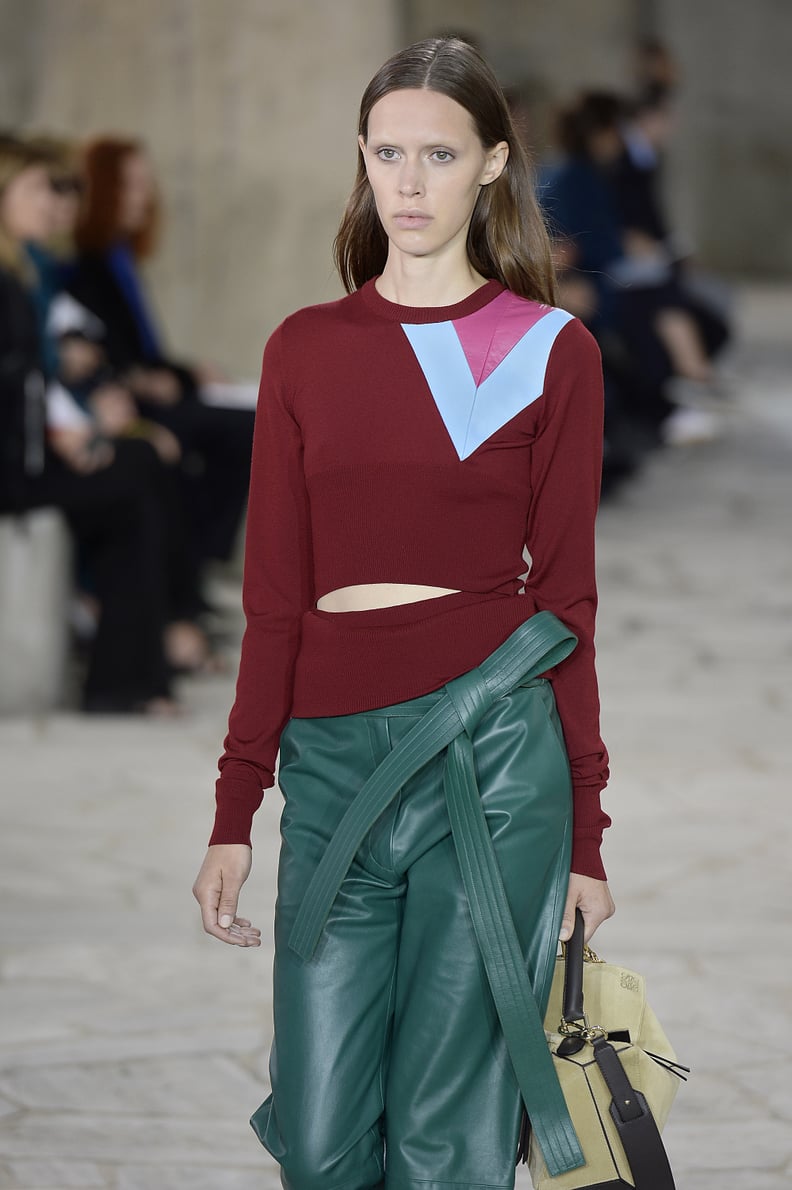 Loewe Spring 2015
A long tie wrapped at the waist added unexpected architecture to sleek leather bottoms. If you're up for the style challenge, try this look at home by using any long stiff belt you may already have.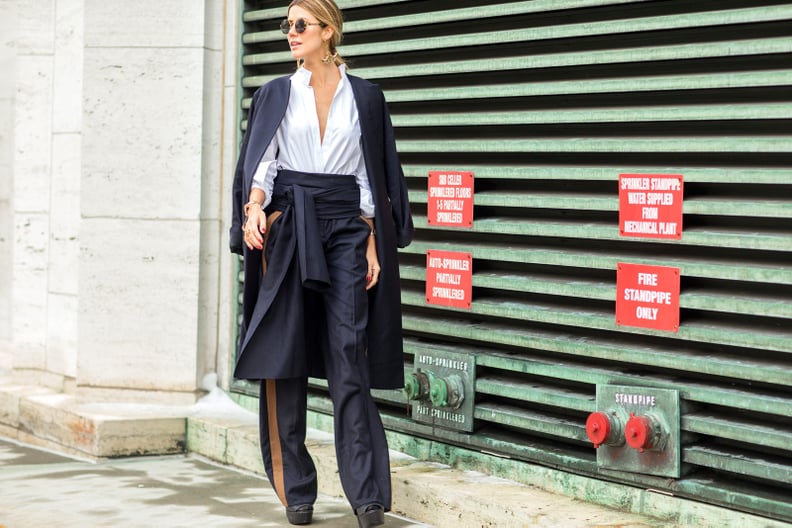 Street Style
Martha Graeff sported the trend with a pair of relaxed high-waisted pants that cinched tight around her waist. This high-waisted style works well with a simple top you can easily tuck in.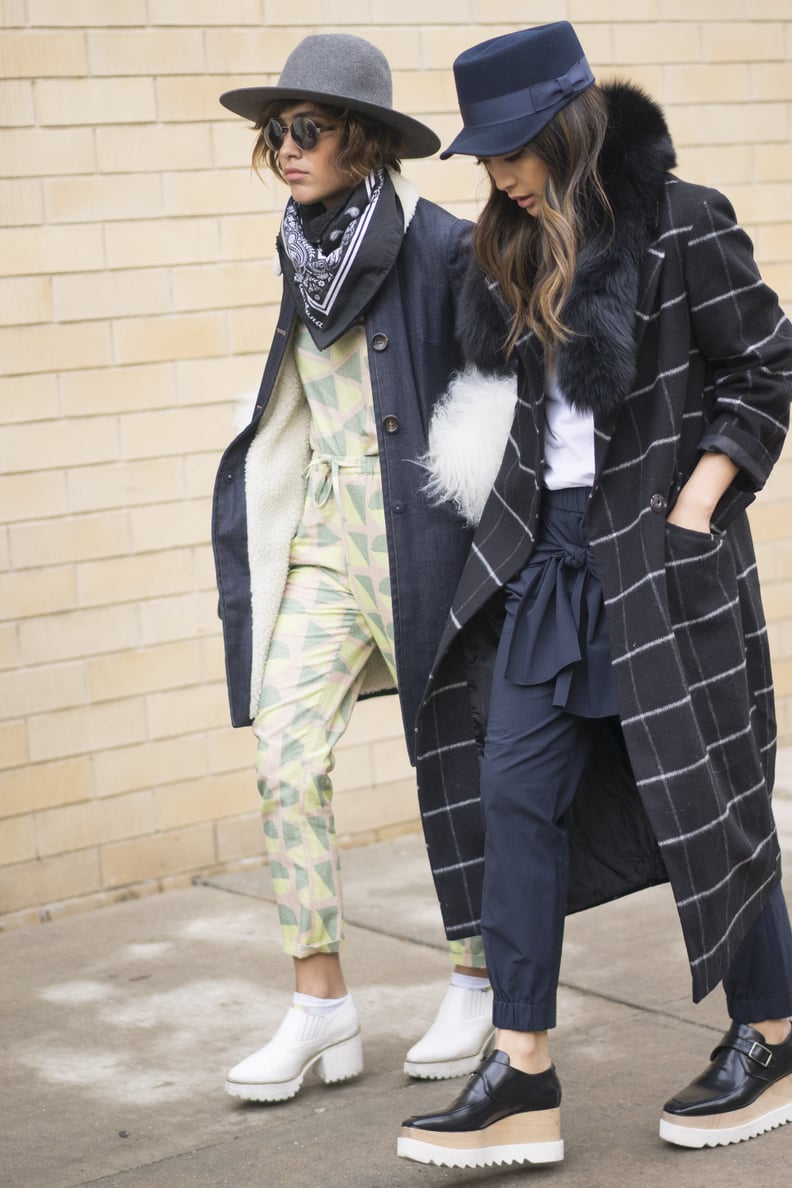 Street Style
Style star Serena Goh rocked a more wearable version of the pants with a miniature sash that tied at her hips. Look for bottoms that have a wrap or tie built in so you can pull the look off with the least amount of effort.
Diane Von Furstenberg Fall 2015
A full-body jumpsuit is a great piece to pair with an obi. Choose a contrasting color or material to help break up the look. Street Style
Blogger Rumi Neely tried the trend in a floor-length white dress that tied tightly at her waist. The wrapped belt helps break up the maxi and adds a defined waist.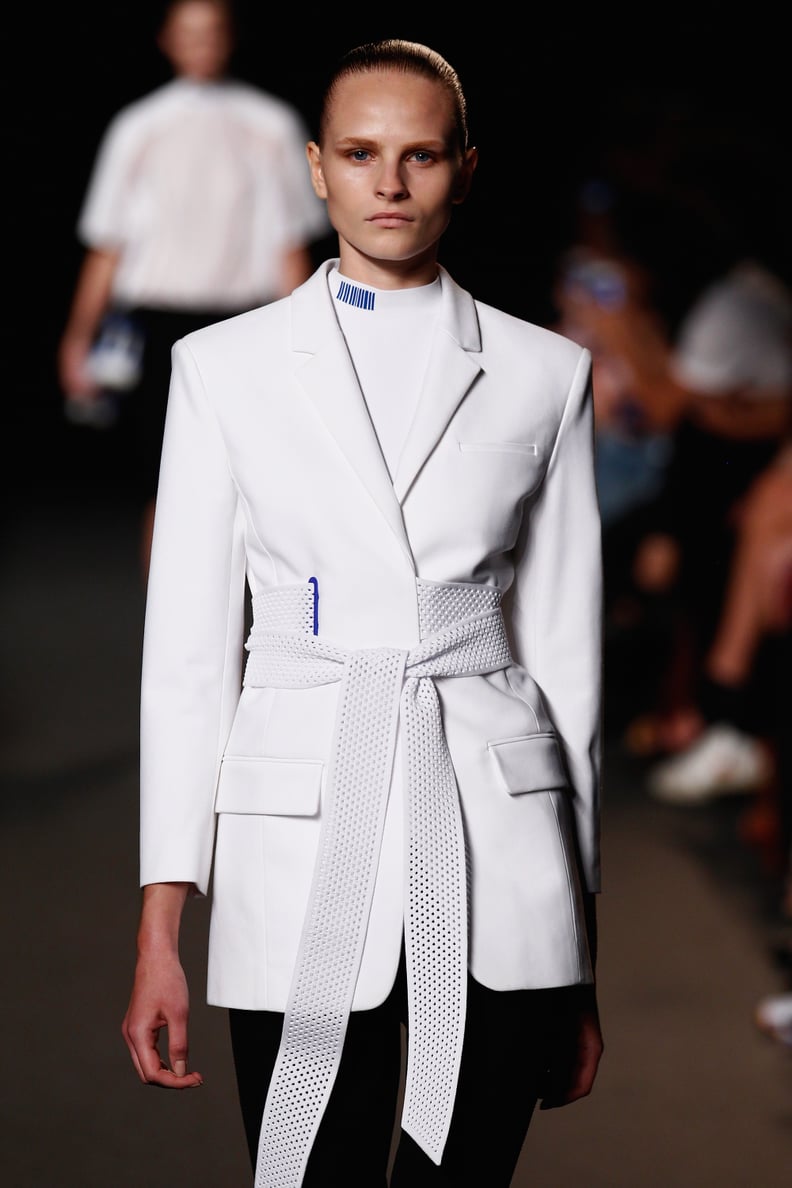 Alexander Wang Spring 2015
Wrapped tightly and woven in and out of this blazer, this sash cuts bulk and adds a more visible waist. Add a belt to your favorite blazer to master the look at home.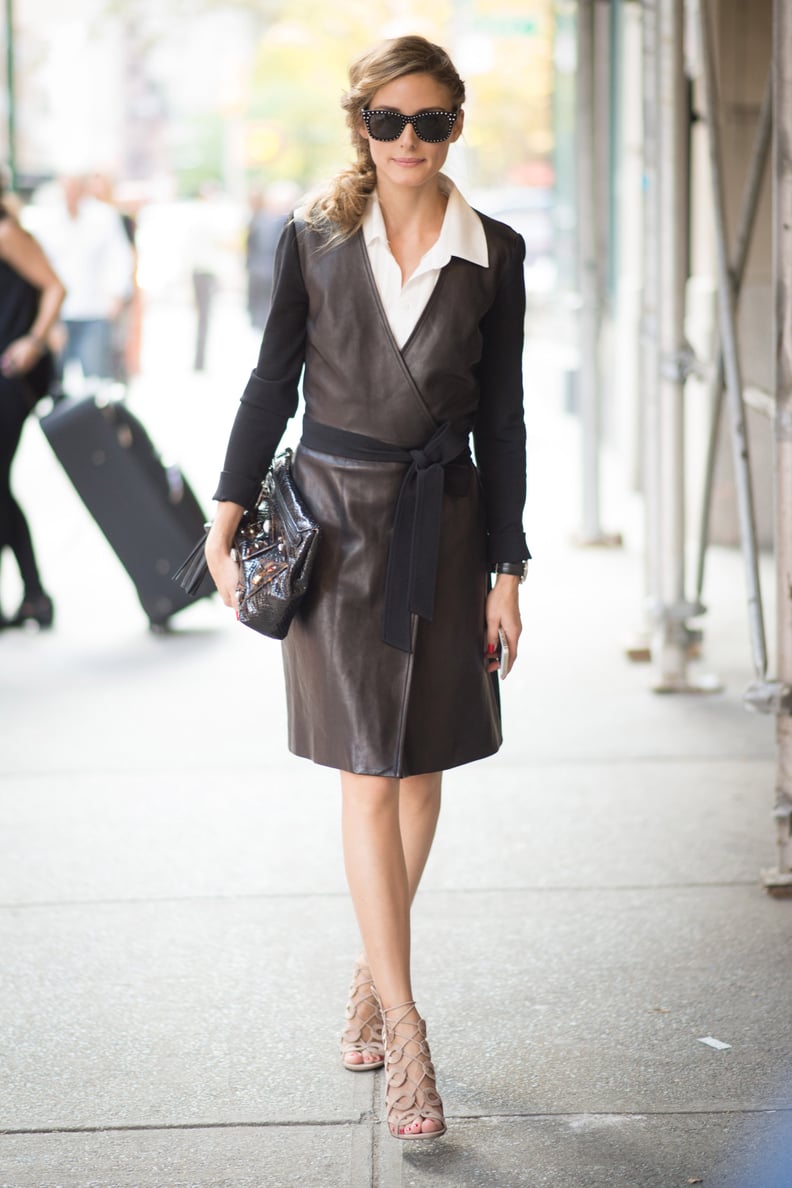 Street Style
Olivia Palermo gave a coat a sophisticated spin by tying it tightly — wrap style. Instead of buttoning a favorite, pull the sides tight around your body, and finish with a knotted sash.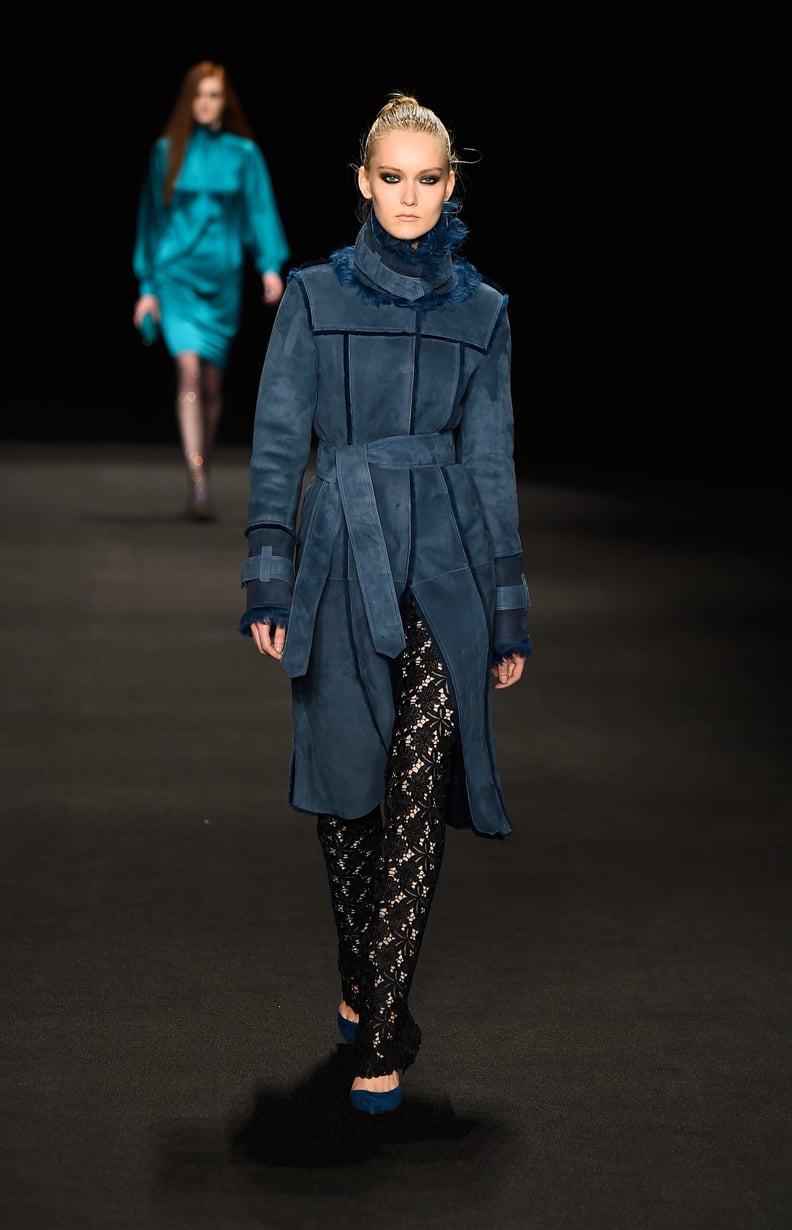 Monique Lhuillier Fall 2015
A bold coat with a wrapped-and-tied waist feels fresh for Fall. Instead of a traditional trench coat, choose a coat with a thick and long belt that hits higher at the waist.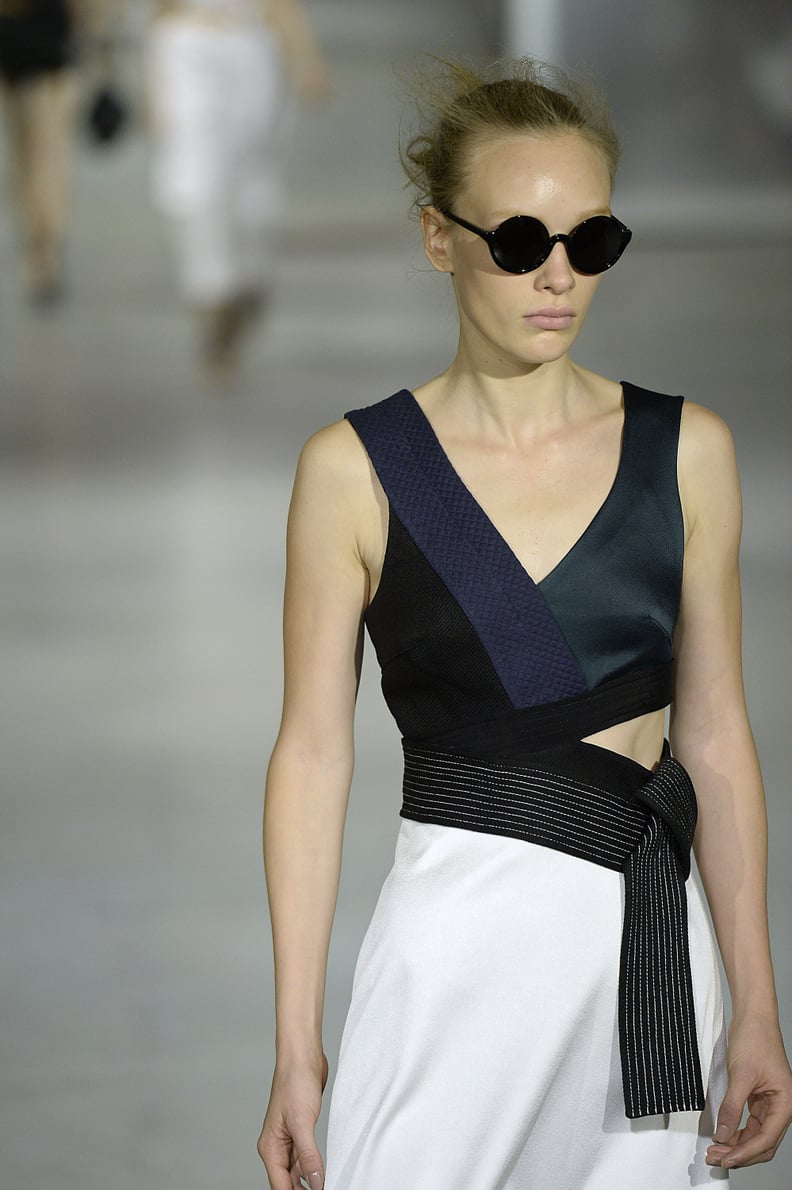 3.1 Phillip Lim Spring 2015
On the runway at 3.1 Phillip Lim, a draped and tucked belt added structure to a breezy dress. Choose a thick, heavy belt to channel this look at home. Street Style
This little white dress takes obi-tying in a whole different direction by finishing with a bow in back. Play with this look yourself by switching where you tie your style — the hip, at the front, or in the back.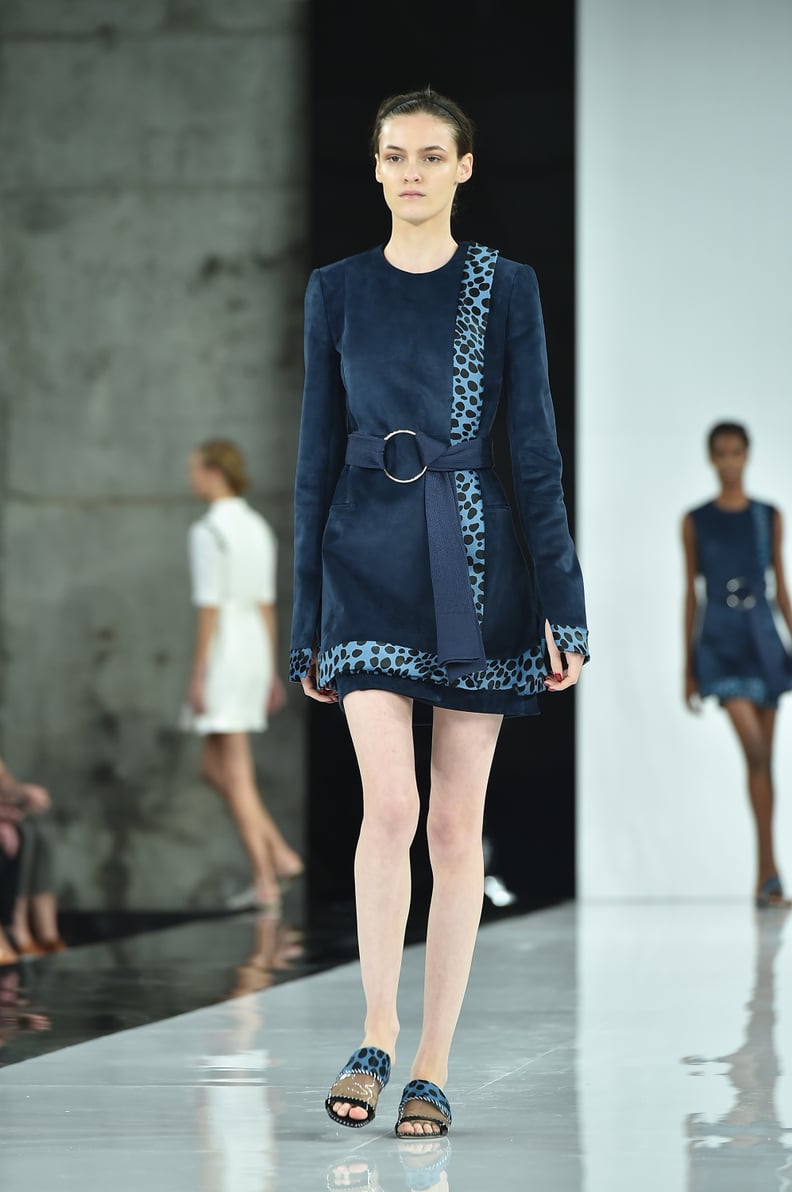 Edun Spring 2015
At Edun, models donned sashes that were belted using circular rings. Play on this version of the trend by belting your favorite day dress with a color-coordinated belt.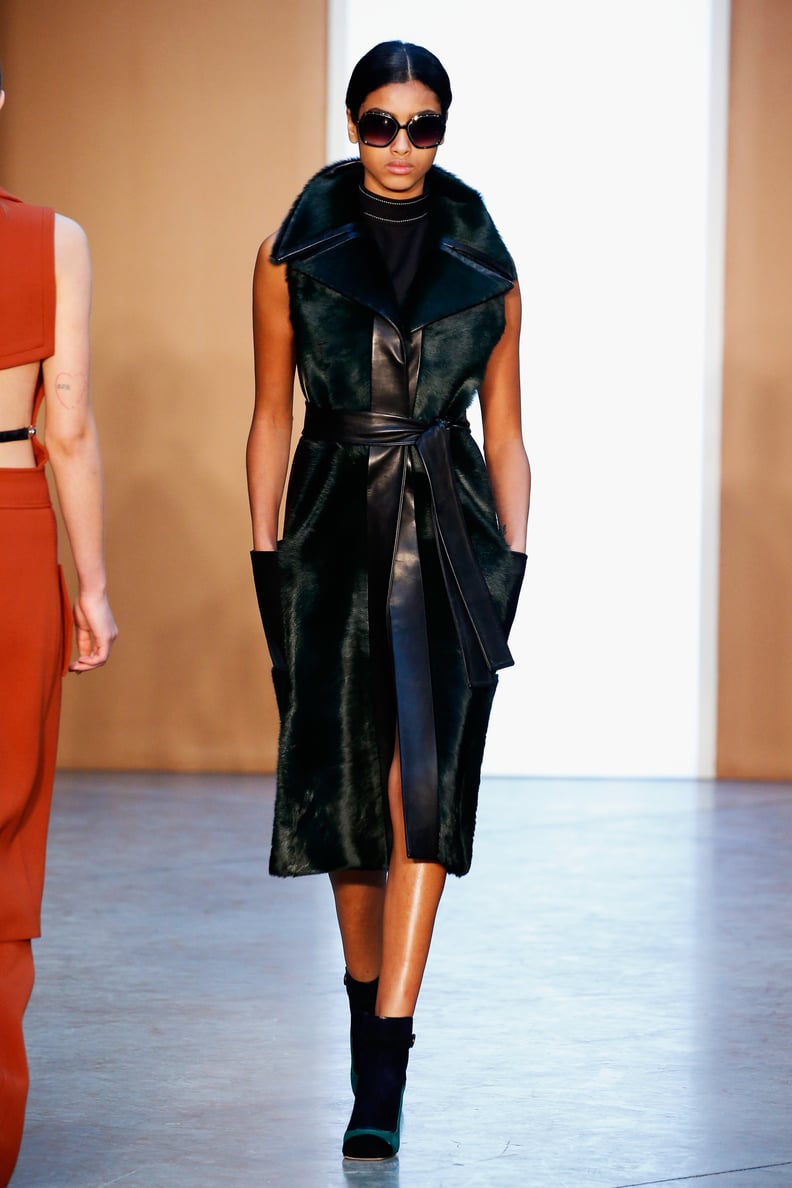 Derek Lam Fall 2015
Instead of a traditional coat for Fall, opt for a vest instead. Then loop and tie it at the waist for an unexpectedly feminine silhouette.