Jennifer Lopez Looks Like the Icon She Is in This Stunning Christian Siriano Dress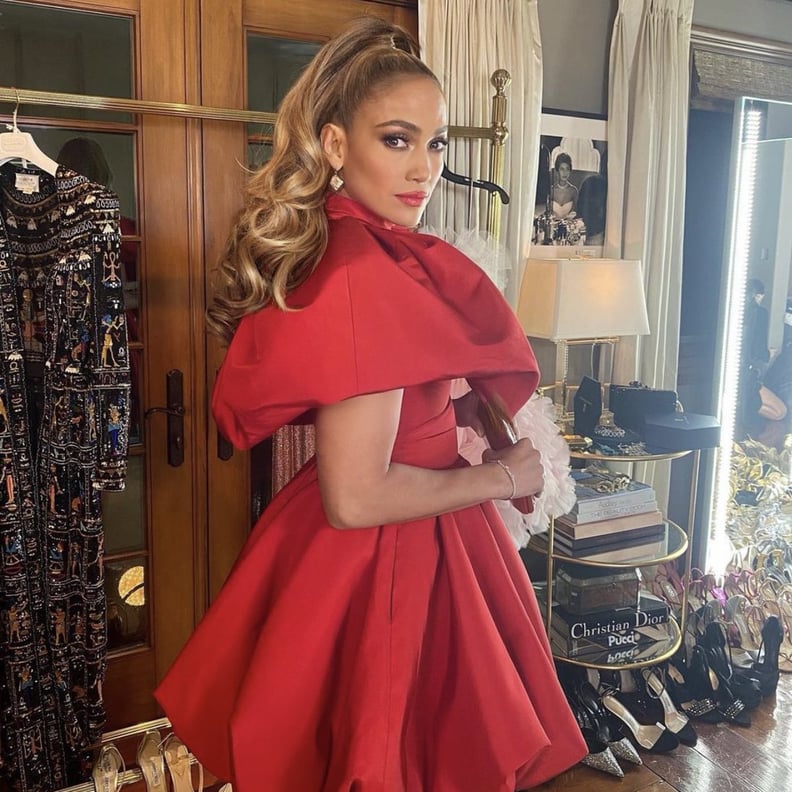 Jennifer Lopez's cheery and bright Christian Siriano dress is giving us holiday-level cheer at the People's Choice Awards. Christian shared a snap of J Lo to his Twitter with the caption, "Oh hey #JLo looking so chic in Siriano tonight for the #PeoplesChoiceAwards," and we second that. With the dramatic collar, fit-and-flare silhouette, and stunning red color, the effect is downright flawless (not that we'd expect any less from J Lo, or from Christian for that matter). In fact, this may go down as one of Jennifer's best dressed moments in history, which is only fitting on the night she's taking home the People's Choice Icon Award.
If you've been missing the red carpet, we invite you to get a closer look at this incredibly glamorous moment from J Lo to hold you over. We'll be right here, poring over the photos doing the same.