Olivia Palermo's Husband Knows What You Should Wear This Summer
Ask the average guy for fashion advice, and he might be at a loss for words. But Johannes Huebl isn't exactly your average guy. For one thing, he's a model with impeccable taste in clothes: he looks sharp no matter what he wears, from a structured suit to a t-shirt and jeans. He also happens to be the husband of one of our ultimate style icons, Olivia Palermo — you know, the one she married last year while wearing a pair of shorts.
Assuming Johannes has picked up some tips over the years, we decided to ask his opinion on what he thinks women should wear this season. His answers, as expected, were pretty impressive. Read on to see what he said, then get some advice on how to make over the men in your own life. Sigh. Olivia, you sure got a good one.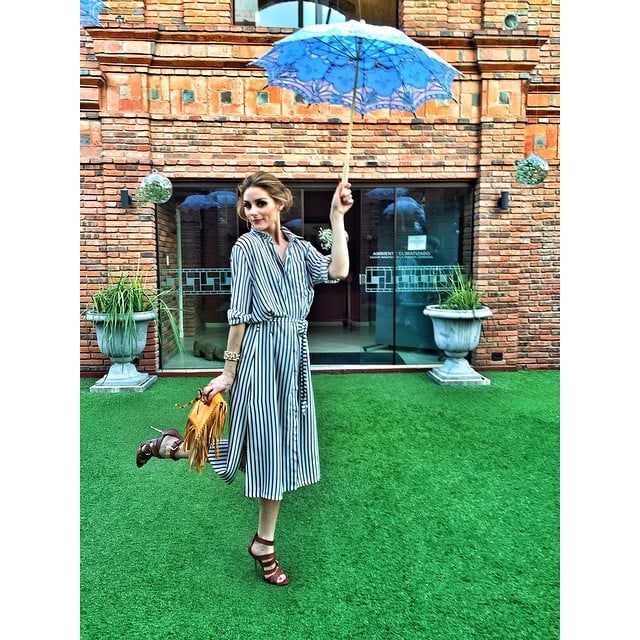 What's the Sexiest Thing a Woman Can Wear in the Summer?
"Maybe a nice dress. [Olivia] wore something really nice the other day when she left the house. It was pinstripe, but it was a Dior blouse dress. That looked really sexy. Elegant sexy." What About a Casual Summer Look?
"I like shorts and a blouse. Any sort of, like, short shorts — safari or whatever they call it." Do You Have Advice For a Woman Who Wants to Make Over a Man?
"I would do a slow approach. I would probably take inspiration somewhere online and then show some outfits that you like — so when you see someone say, 'Wouldn't you like to wear this? Shall we try this together? Don't you want to put a pocket square somewhere? Don't worry about it — you don't look like a peacock.' Some men are really opposed to dressing up or just don't want to draw attention to themselves — too shy, or whatever. So a slow approach helps. And always listen to if they feel comfortable or not, because a woman wouldn't want to be pressed into outfits that she don't feel comfortable in."