Kaia Gerber and Cindy Crawford at Vogue's Forces of Fashion
When Someone Asked Kaia Gerber If It Was OK to Tuck In Her Shirt, She Realized the Industry Was Changing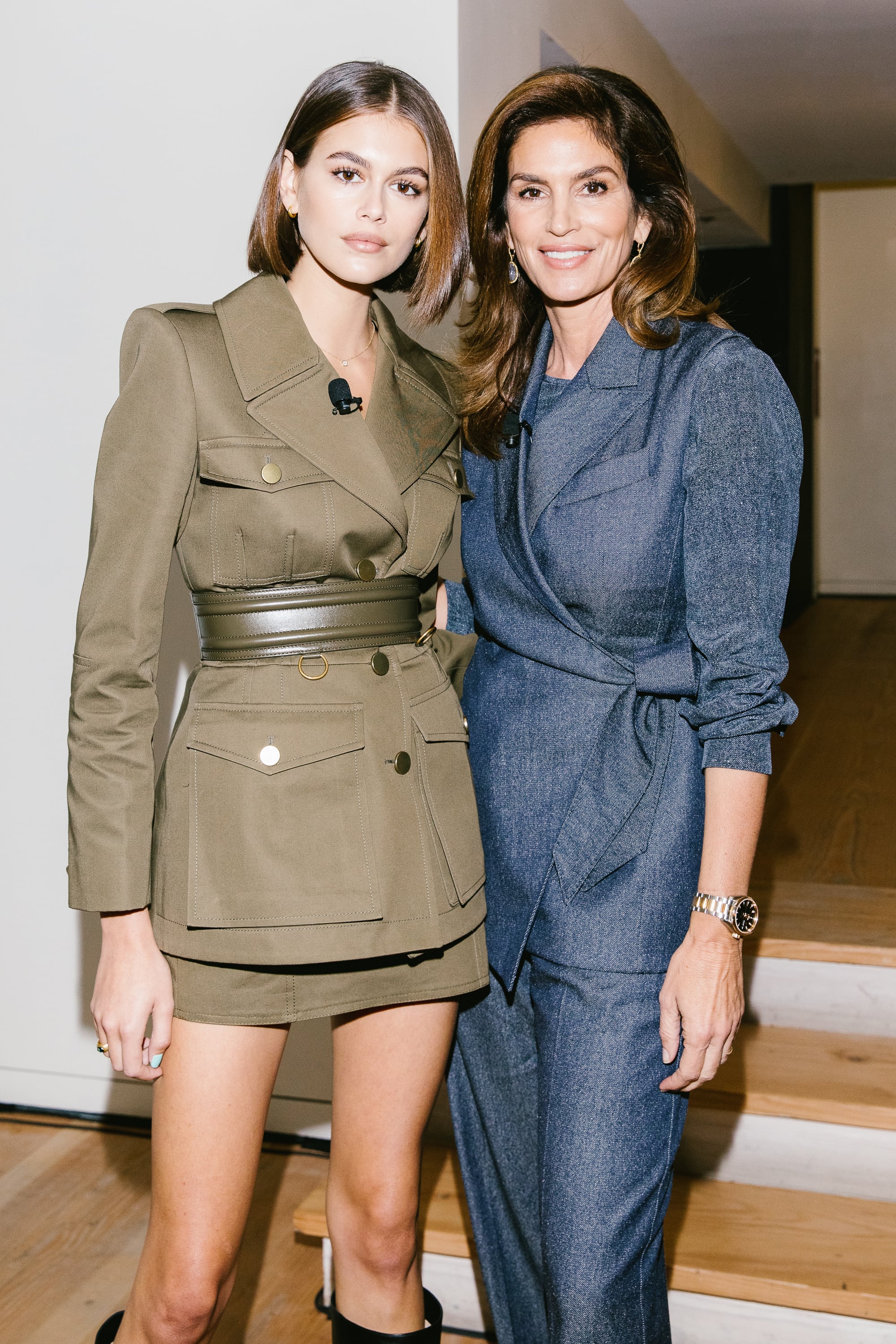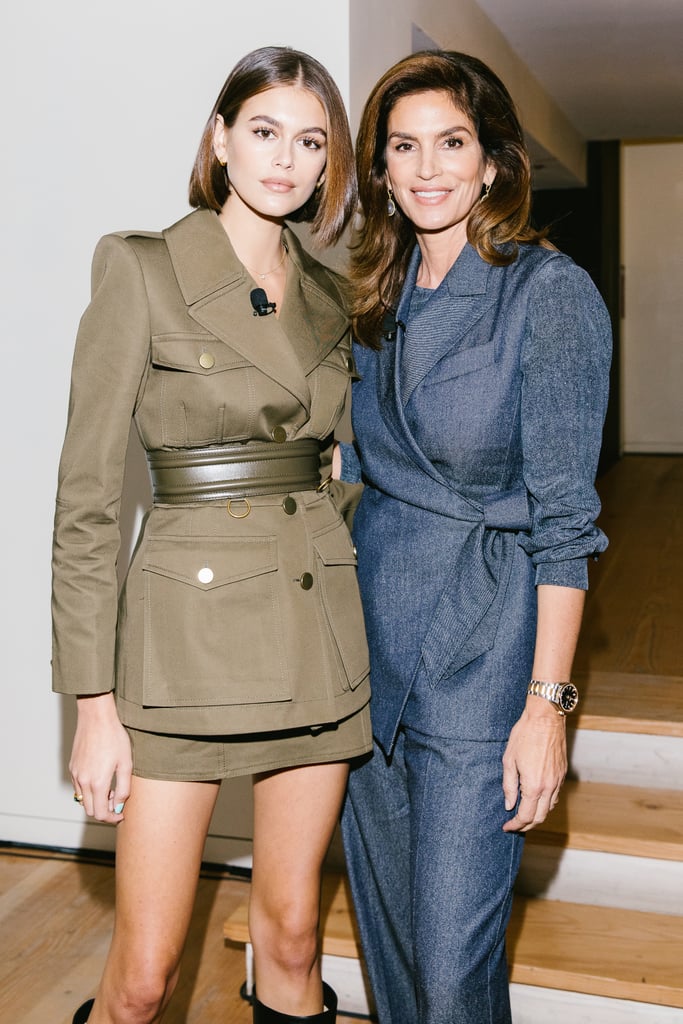 Kaia Gerber may be the famous daughter of Cindy Crawford and Rande Gerber, but the 18-year-old model has made her own name for herself in the modeling industry. Just like her mother, she started modeling at 16 years old, but it's a completely different time now with the presence of social media and the #MeToo movement, which many people in the industry have spoken up about.
Kaia and Cindy attended Vogue's Forces of Fashion Conference, where they sat down with Tonne Goodman for a conversation about the industry. Cindy could teach her daughter all about working with different photographers and how to perfect that catwalk, but social media and the way it vastly impacted the industry was something they had to learn together.
"I think it has benefited models and the industry as a whole. I feel like we've become a lot more accessible. But when I see images of my mom from when she was modeling, it was very selective, like seeing her on the cover of Vogue and that's it," Kaia said. "Now as models, you see us from the second we wake up until we go to sleep and you're not just seeing us all done up. I think that is really nice to realize that you're not always looking like you look on the cover of Vogue, but it also takes away a bit of that kind of magic and almost suspense."
Last year, Vogue and Condé Nast announced a policy that required all models on set be at least 18 years old, and with #MeToo and Times Up, Kaia admitted she noticed a shift in conduct behind the scenes of photo shoots. "It gave us the opportunity to feel heard and not only heard, but supported and encouraged to talk about these issues," the teenage model said. "I definitely saw a lot of positive changes, just making sure everybody felt more comfortable."
"I definitely saw a lot of positive changes, just making sure everybody felt more comfortable."
"I remember the first time I really noticed someone asked me on set, 'Oh, can I tuck your shirt in?' For me as a model, I never thought about that. But suddenly when they asked me, I was like, 'You know what? That makes sense, right?' Like it is appropriate to ask, 'Can I tuck your shirt in?' Something clicked in my head where I realized that now everyone was really making an effort to make sure everyone felt comfortable. We definitely felt more encouraged to speak up. It felt like more of a collaborative process."
While runway trends may come and go, and years have passed between the mother and daughter's career highlights, the flattery Kaia feels when compared to her mother is timeless. "If I had to be compared to anyone in the whole world, it is the biggest compliment [to be compared to Cindy], especially when people tell me that I act like her. That to me is the biggest compliment to receive because she carries herself with the most poise, kindness, and grace."