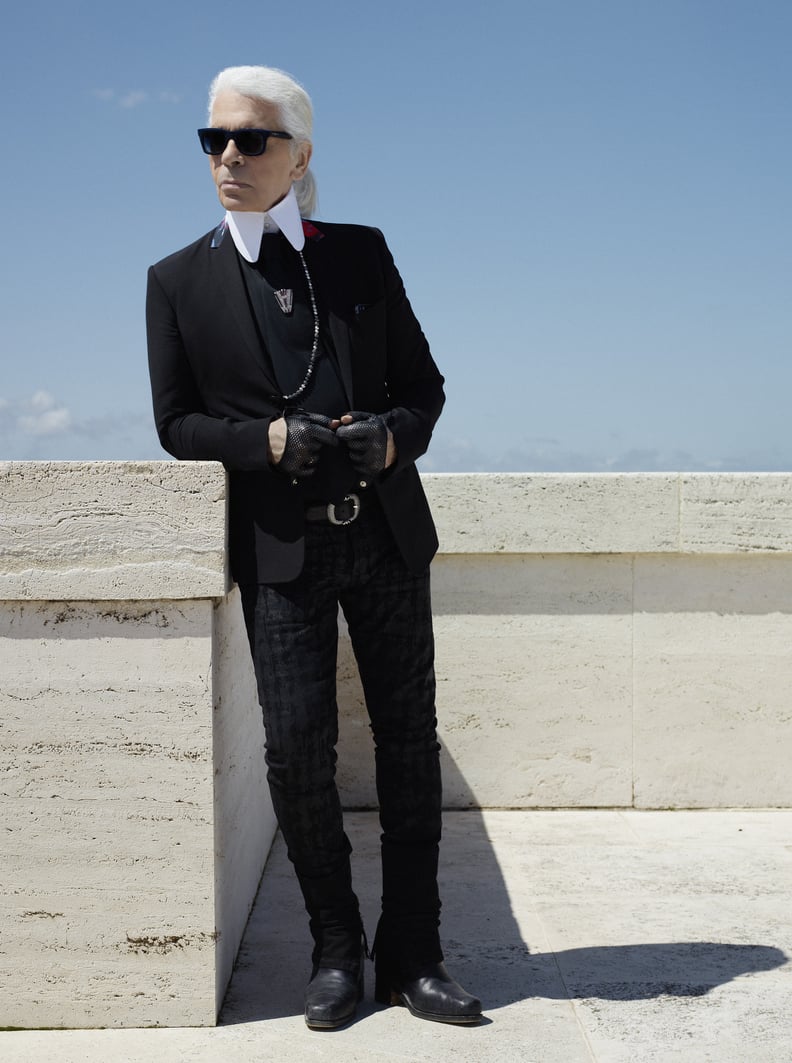 Courtesy of Fendi
Courtesy of Fendi
Karl Lagerfeld, the iconic fashion designer known for his work at Chanel and Fendi, has passed away at age 85, the BBC reports. The designer was said to be in ill health, having missed his final bow during the Chanel Haute Couture show in Paris in January.
The German-born designer was one of the fashion industry's most recognizable faces, with a career that began in the late 1950s. Working mostly in Paris, he spent time at a number of fashion houses including Pierre Balmain, Jean Patou, and Chloé but was best known for his 35-year tenure at Chanel and for his work at Fendi. As well as designing clothing, he was known for his art, caricatures, and photography, and he also tried his hand at directing short films. He was the subject of numerous documentaries and books and winner of countless awards.
Following the announcement, Chanel confirmed to WWD that studio director Virginie Viard has been appointed to continue his work.
At Fendi, Chairman and CEO Serge Brunschwig said, "Working with Karl Lagerfeld at Fendi allowed me to catch a glimpse of the secret of the continuous renewal of the House. I profoundly admire Karl's immense culture, his ability to rejuvenate at all times, to taste all the arts, to not overlook any style, along with a persistent refusal to turn to his past, to look at his work in a mirror. He was restless and his exigent nature would never leave him."
Silvia Venturini Fendi, creative director for menswear, accessories, and kidswear, said, "I am profoundly saddened as today we have lost a unique man and an unrivaled designer, who has given so much to Fendi and to myself. I was only a child when I first saw Karl. Our relationship was very special, based on a deep and very genuine affection. We had a lot of mutual appreciation and endless respect. Karl Lagerfeld has been my mentor and my point of reference. A blink of an eye was enough to understand each other. For Fendi and myself, the creative genius of Karl has been and will always be our guiding light, molding the Maison's DNA. I will miss him deeply and always carry with me the memories of our days together."