See What Kate Middleton Wore While Leaving the Hospital With Baby Charlotte
We had a minor freakout when we got the news that royal baby number two had arrived. After spending months admiring Kate's flawless pregnancy style, we couldn't wait to see her step out for the first time with the new princess, whose name we now know is Charlotte Elizabeth Diana. But the real question on our minds was what would Kate wear? We are fashion editors, after all.
Kate made her postbaby appearance for Prince George in a sweet polka-dot Jenny Packham dress, and her newest big reveal was equally chic. Dressed in an elegant yet fresh floral-printed yellow-and-white dress by the same designer, Kate was all smiles with William by her side. She kept her footwear simple in a pair of nude pumps and her jewelry to a minimum, but her cutest accessory was the newest royal — Her Royal Highness, Princess of Cambridge — who was in a knit white hat and covered in a white blanket. Prince George also dressed up for the occasion earlier in a navy shirt, light blue shorts, and long matching socks. And now that he has a new baby sister by his side, we're hoping for a matching outfit or two in the near future. Read on to see all the latest pictures.
— Additional reporting by Samantha Sutton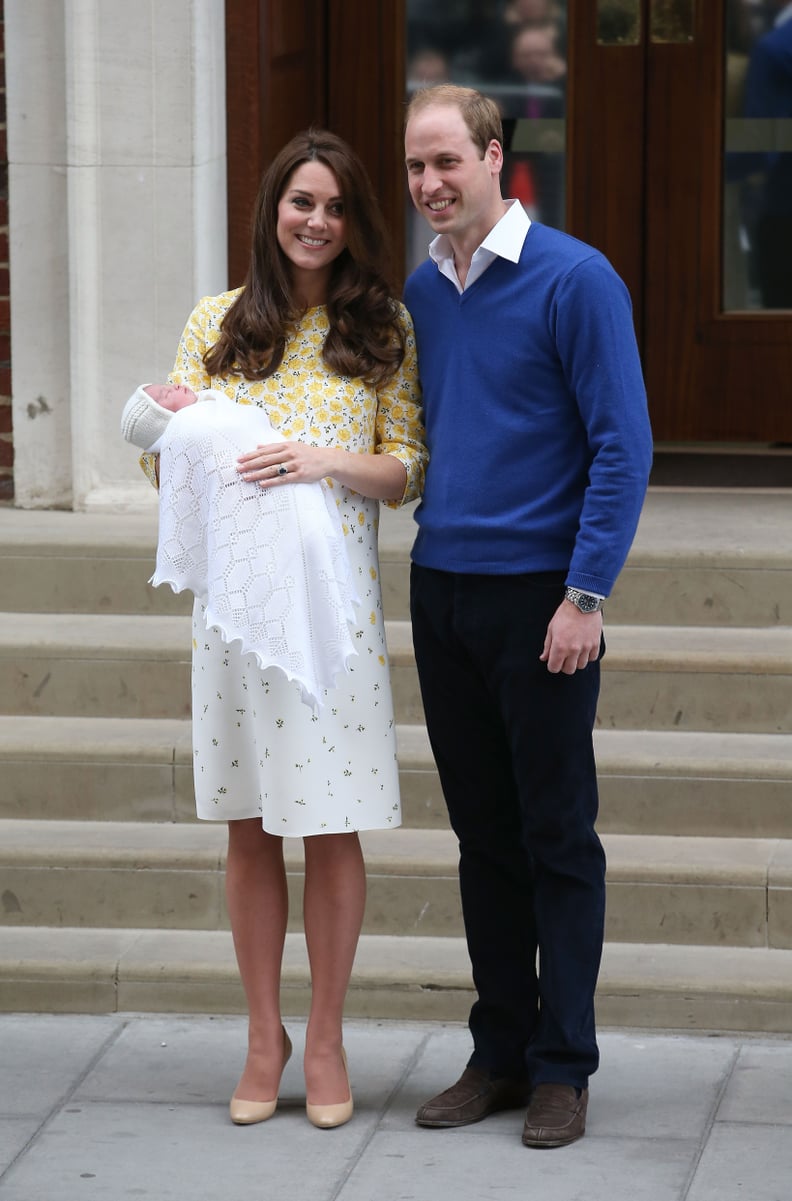 Kate stepped out with Prince William and the new baby, looking lovely in a yellow-and-white floral dress by Jenny Packham.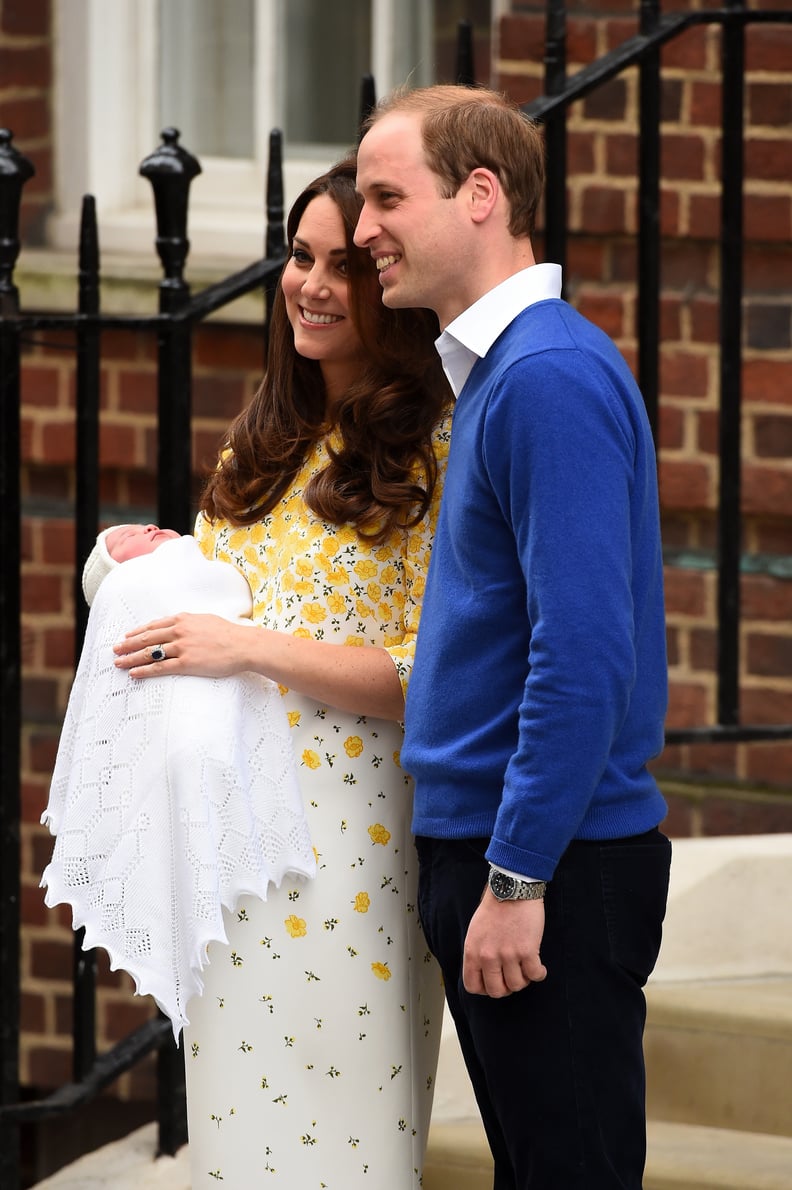 Prince William posed alongside the Duchess of Cambridge and his new daughter, Charlotte Elizabeth Diana, in a blue sweater and navy pants.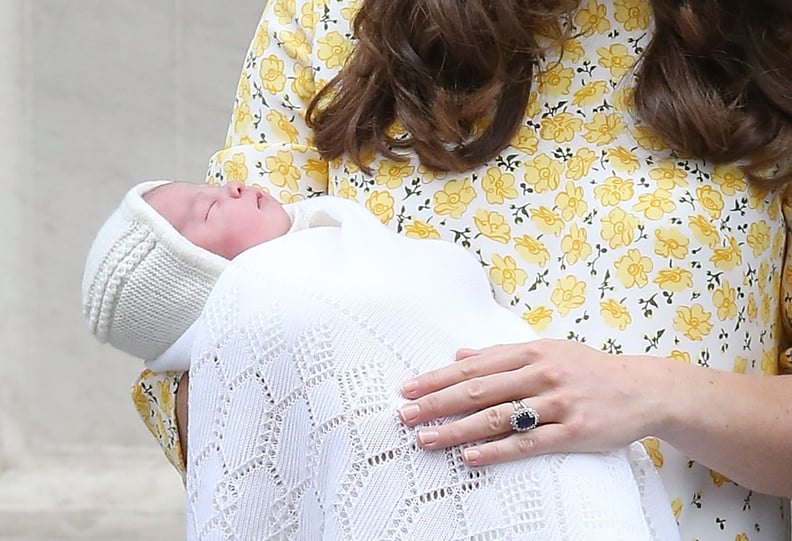 She's ready for her close-up! We can't wait to see how Kate dresses the new Princess of Cambridge, Charlotte! If George's outfits are any indication, this is going to be one superstylish baby.