The Dress So Nice Kate Middleton Wore It Twice
Kate Middleton's known for recycling her royal gear, so that she repeated a lace Alexander McQueen sheath at today's Buckingham Palace garden party is no surprise to us. But what made us do a double take is how different the dress appeared with the mere removal of a belt and the addition of the neutral accessories. In an instant, her 2012 Diamond Jubilee design was transformed into a 2014 knockout.
Of course, this is far from the first time the duchess repeated an outfit: at the Mandela: Long Walk to Freedom premiere in 2013, she arrived in a crisp Roland Mouret gown that had already made an appearance in London one year earlier. Check out all the recycled red carpet moments that made us bow to the majesty of Kate.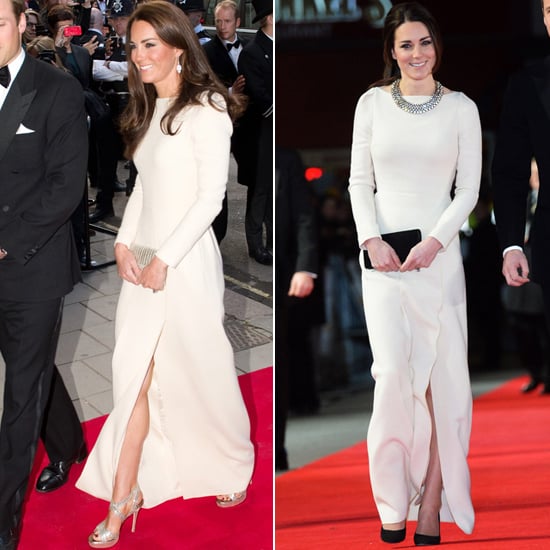 Kate Middleton in Roland Mouret
By swapping her silver Jimmy Choo sandals and matching clutch for black accessories, Kate let her necklace do all the sparkling and reinvented her sexy high-slit Roland Mouret gown more than a year after she originally wore it in London.
Kate Middleton in Armani
Kate knows her Armani coat looks most striking against dark extras — whether they be dramatic as she wore in a 2006 London parade or pared down as we saw while she was out, about, and pregnant for a royal appearance in April 2013.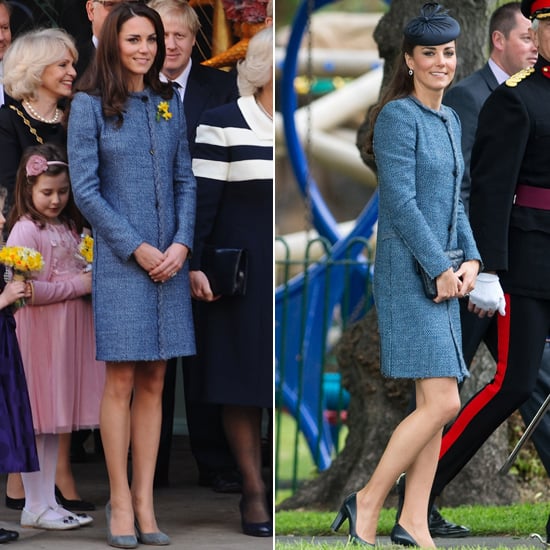 Kate Middleton in M Missoni
Ladylike pumps play well with the polish of Kate's tweed M Missoni coat. First she opted for a gray suede pair at Fortnum & Mason, then she gave black leather heels a go later.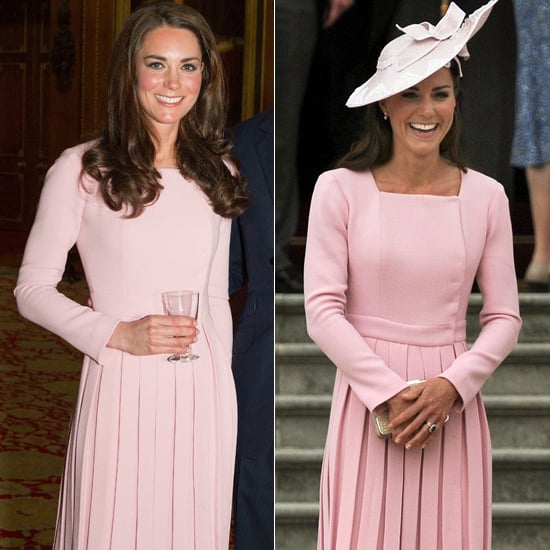 Kate Middleton in Emilia Wickstead
Pretty in pink! In one of her closest clones, Kate separated her pastel Emilia Wickstead by mere weeks in May 2012.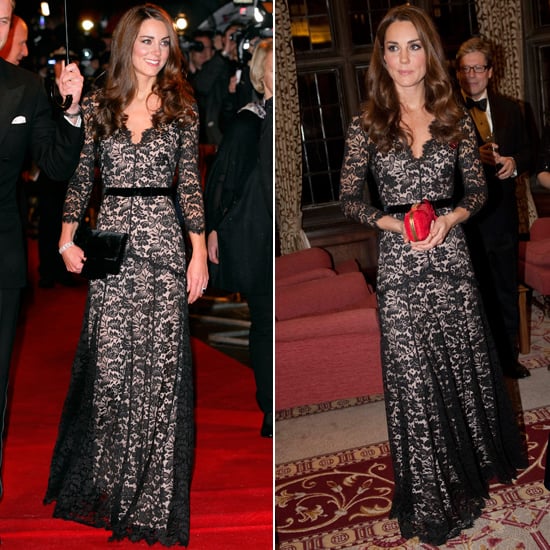 Kate Middleton in Temperley
Kate knows not to let a good thing go — and Temperley's lace gown is a good thing! Really, all she needed to pair it with (whether at the January 2012 War Horse premiere or later that year at a St Andrews benefit dinner) was a satin minaudière.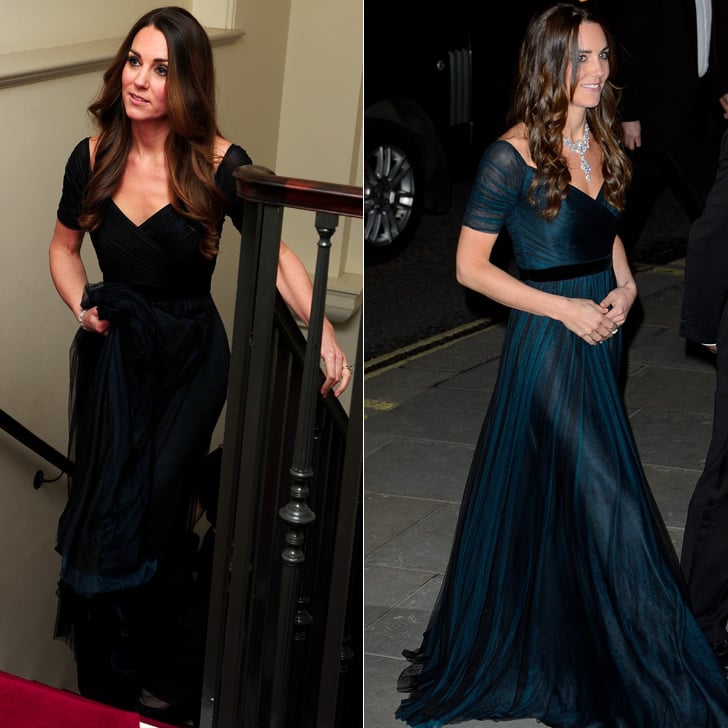 Kate Middleton in Jenny Packham
A recent double take was given new life with a statement-making necklace that we're guessing cost a bit more than $35.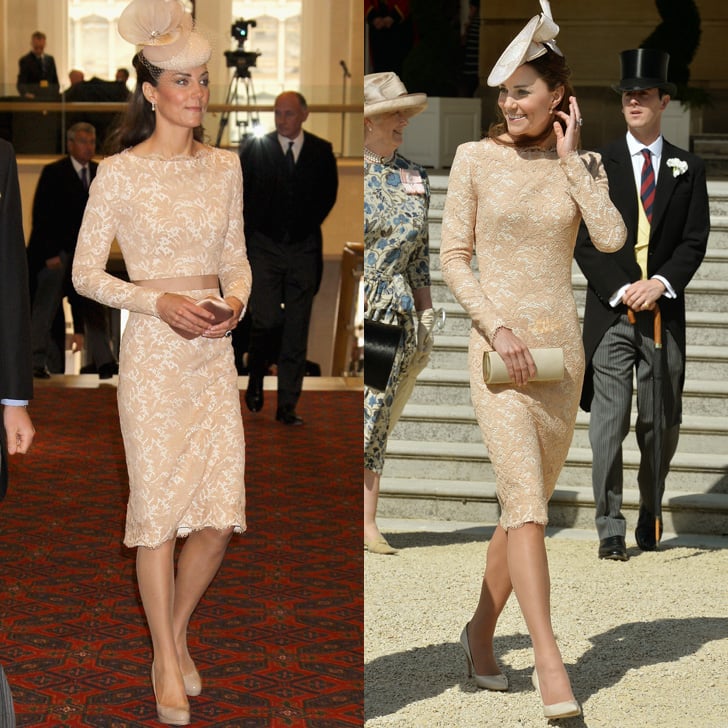 Kate Middleton in Alexander McQueen
What a difference two years make — though Kate's lace Alexander McQueen wearings were only separated by 24 months, they were worlds apart.