Kendall Jenner and her crew (Joan Smalls, Bella Hadid, and Hailey Baldwin) got into the bathtub for a photo, but it wasn't just any regular ol' snap. The 'gram was eerily reminiscent of Roxanne Lowit's iconic "Supermodels in a Tub."
The original 1990s image featured Naomi Campbell, Christy Turlington, and Linda Evangelista in a Paris bathtub following a Versace party. The trio were all smiling with Champagne in hand. Kendall's own photo displayed these same happy and glamorous vibes with each of the models dressed up in their best Cannes looks. Whether or not the star meant to recreate Lowit's photo (our guess is a yes), you can't deny the parallels of the two images. Kendall's clearly hinting that she and her squad are the supermodels of our time.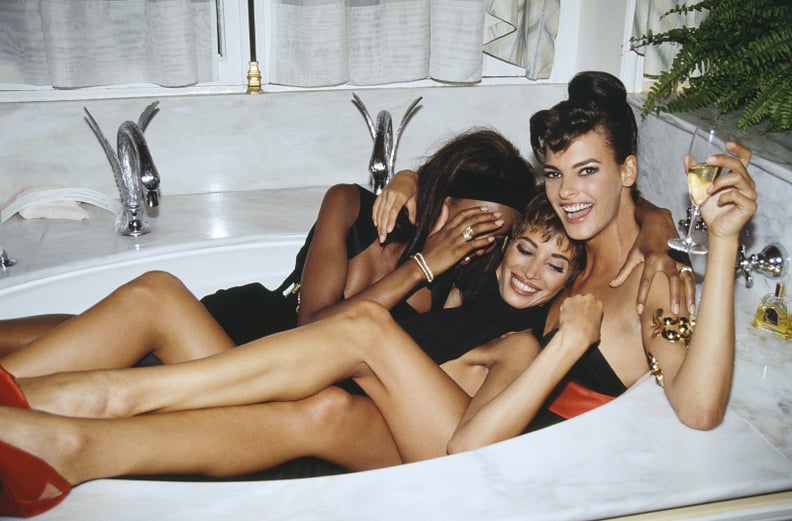 The Iconic "Three Models in a Tub" Photo
Roxanne Lowit. Three Models in a Tub, Naomi Campbell and Christy Turlington, Linda Evangelista, Paris, 1990.