Kylie and Kendall Had the Most Fashion-Filled Grad Party Ever
With all their fame and success, it's easy to forget Kylie and Kendall Jenner are still only 17 and 19 years old, respectively. And while they each lead pretty adult lives — owning their own homes, maybe dating older guys, and basically dominating the fashion world — they're not above celebrating the same rites of passage we all enjoyed as teenagers. Just last night, the two partied away at a surprise graduation party after finally receiving their high school diplomas.
Still, this wasn't your typical backyard barbecue: this is the Kardashian/Jenner crew, after all. Naturally, it was hosted by Keeping Up With the Kardashians creator Ryan Seacrest, top models were in attendance, and Kylie ended up receiving some pretty sweet gifts. Keep scrolling to see all that went down, then call your mom and ask her for a redo.
First the sisters walked into a room full of loved ones. Surprise! We're celebrating Kylie's graduation! Kendall's too, even though she graduated last year.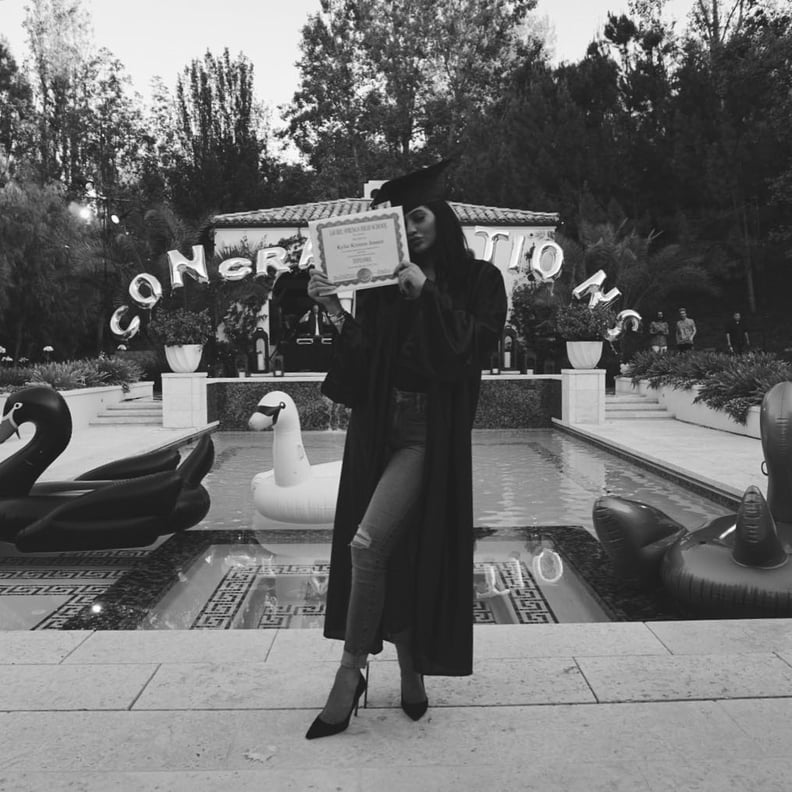 Kylie somehow made her cap and gown look sexy while posing with her diploma. Must be those years of practice on the red carpet! Kylie couldn't help but show off her gifts on Snapchat. First, she received a Cartier bracelet. Then, she got a diamond Rolex. This arm candy sure beats a Visa gift card from grandma . . . Ryan Seacrest, who created the family's show, KUWTK, hosted the shindig in a blue suit.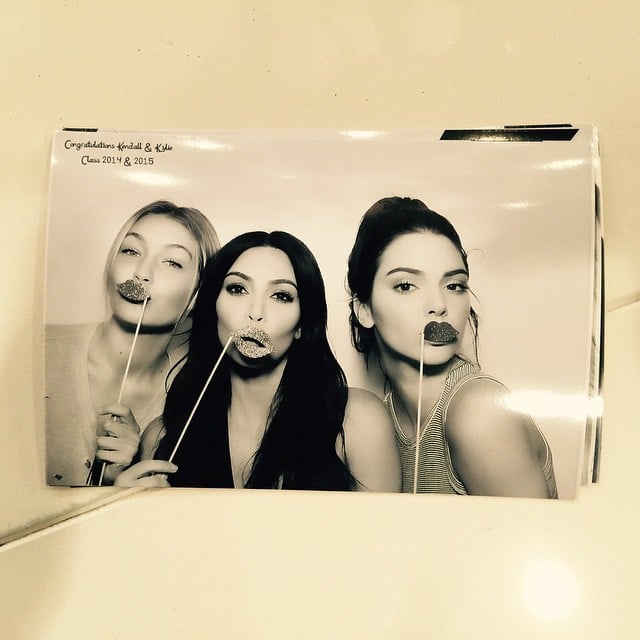 Gigi also posed with Kim and Kendall, captioning her pic "better to celebrate late than never," since Kendall technically graduated in 2014.
There was a lot of dancing and some Jell-O shots (hopefully just for the adults).
All in all, it seemed like a fun celebration — and definitely the most fashion-filled grad party we've ever seen.