As POPSUGAR editors, we independently select and write about stuff we love and think you'll like too. If you buy a product we have recommended, we may receive affiliate commission, which in turn supports our work.
Lately, Kim Kardashian is loving life. She's got a beautiful new baby, Saint, and a husband and daughter who look absolutely angelic sleeping. So while you may not be completely shocked by her recent style statement: an oversize leather jacket with photos of her own face plastered all over it — along with the words "Slay" and "Chill" painted on each sleeve — it's kind of embodying her confidence. And we don't blame her for expressing herself.
Plus, Kim isn't the first to pull out a selfie jacket. Gigi Hadid flaunted her own pink style on the red carpet at the Much Music Video Awards, a moto design that read "#Hadid," and she also debuted a cozy graphic sweater printed with the phrase "God Created Gigi."
With Kim and Gigi's outfits veering on the sexy side — their looks are all the more noteworthy — we can't help but wonder: is "it's-all-about-me" outerwear happening? Do we need some of our own? Read on to get inspired, then shop coats embellished with a little personality. Or, you know, show your truest of colors and DIY it.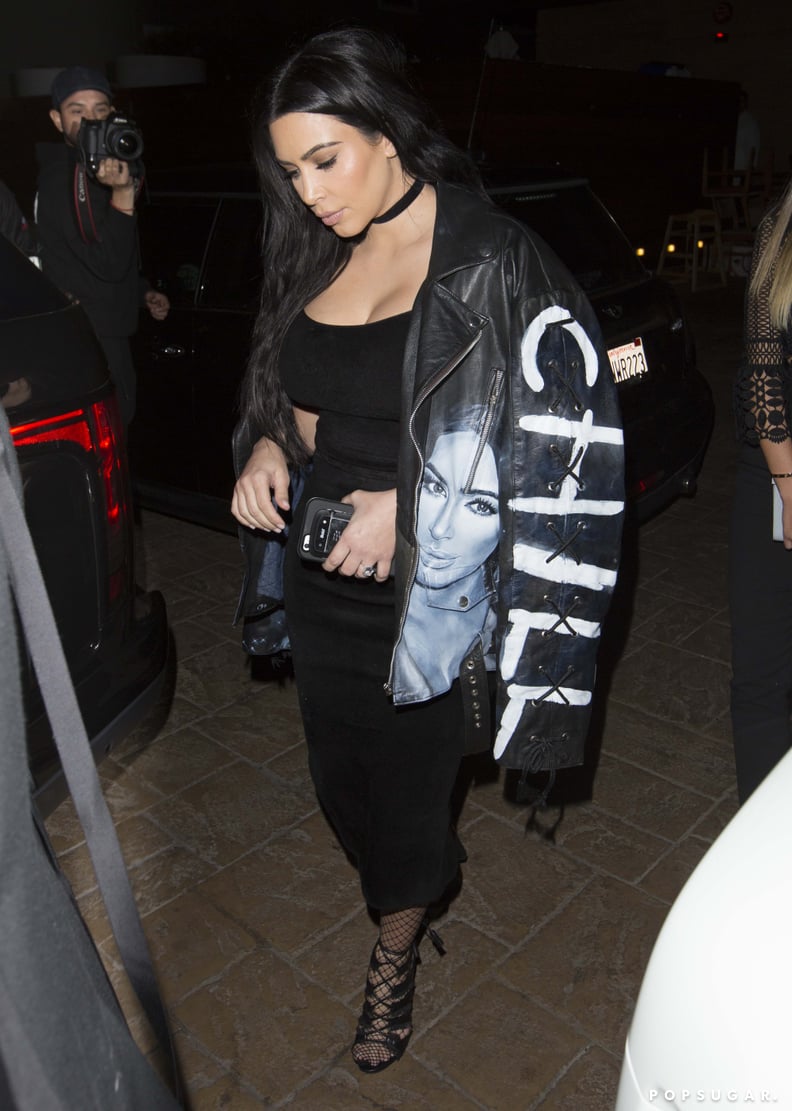 Kim's Selfie Jacket
Kim wore a painted leather jacket with a body con black midi, choker, netted tights, and lace-up heels.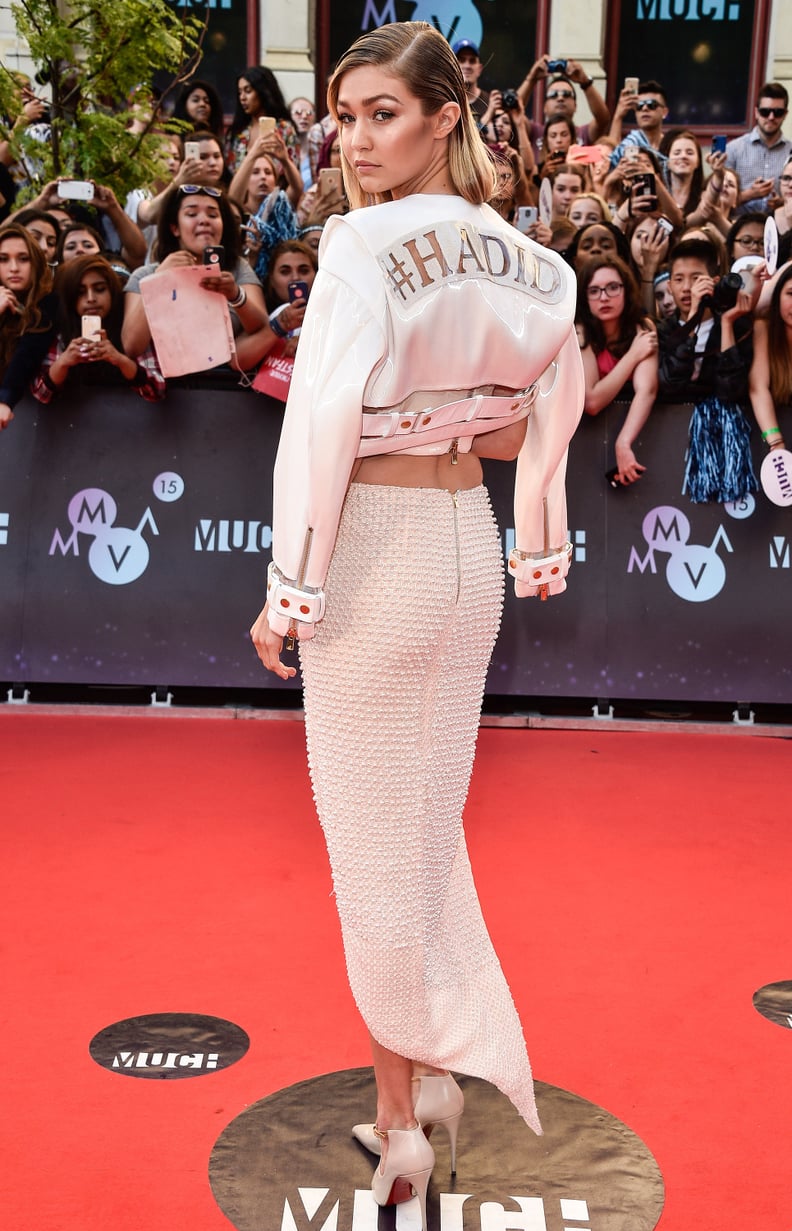 Gigi's "#Hadid" Jacket