As POPSUGAR editors, we independently select and write about stuff we love and think you'll like too. If you buy a product we have recommended, we may receive affiliate commission, which in turn supports our work.
Kim Kardashian's signature style might not be your first source of inspiration. Perhaps her lace-up boots are a little too high or her neckline's too low. But even if you don't love to embrace all things sexy like Kim, she's definitely onto Fall's new trends.
With Kanye West's influence, Kim's looking to the runways to refresh her wardrobe. The past few months, she's been trying fresh combinations that have staying power and avant-garde accessories that promise to become It items this season. Read on to see the pieces she's already rocking, then get a head start and shop them for yourself. Outfits like these are already everywhere.
01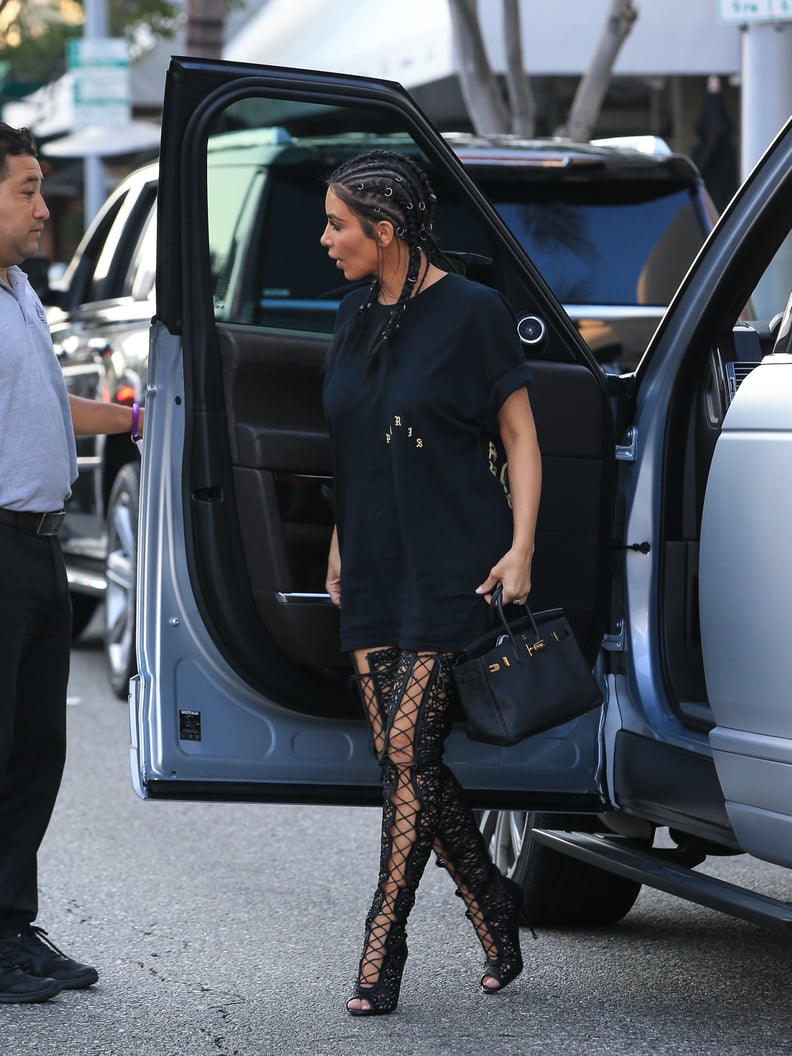 A Handheld Purse
02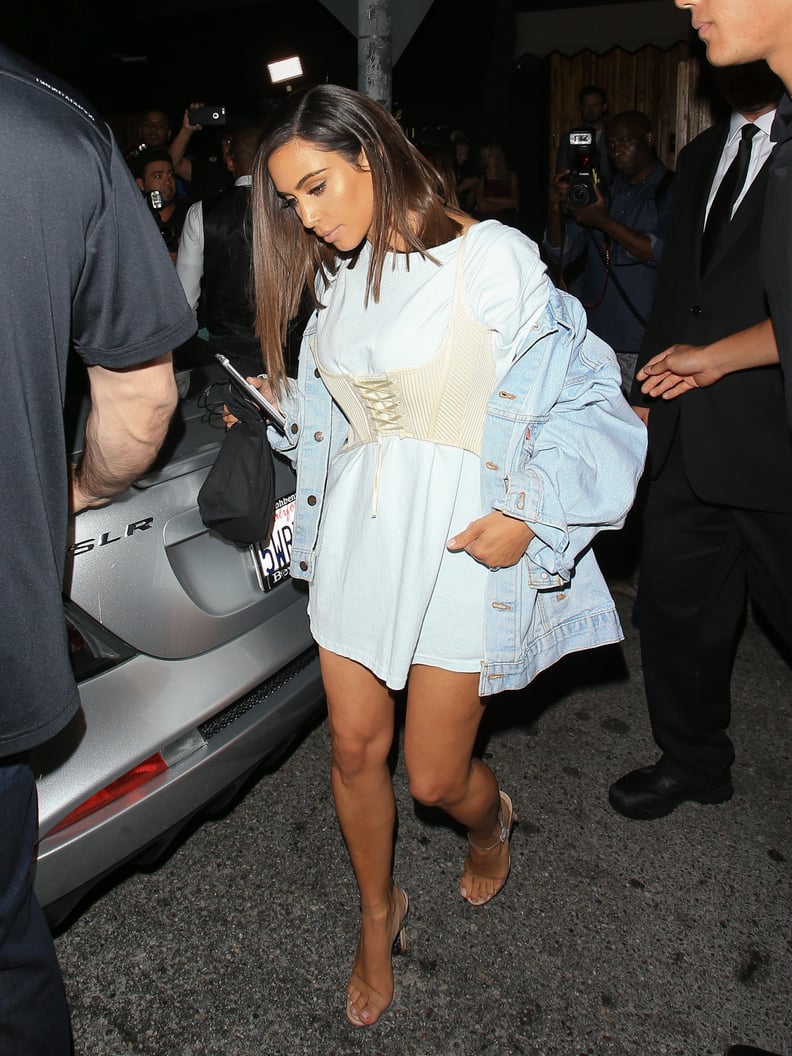 A Corset to Cinch an Oversize Tee
Kim skipped pants and styled hers with a white shirt and slouchy denim jacket.
03
Lucite Heels
Kim showed off her tall pair in a body-con look, but these come at any height.
04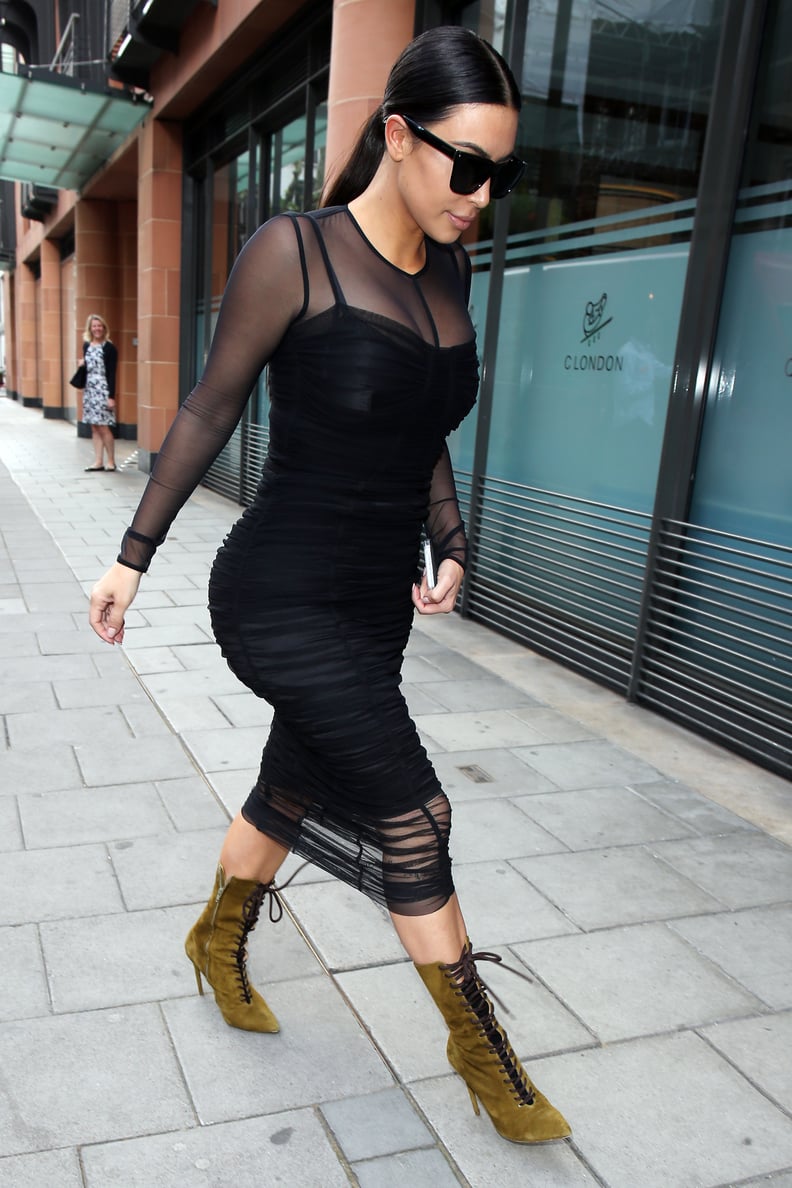 Lace-Up Boots
The most updated silhouette hits you at midcalf. Whether you choose suede or velvet, jewel tones and luxe fabrics are key.
05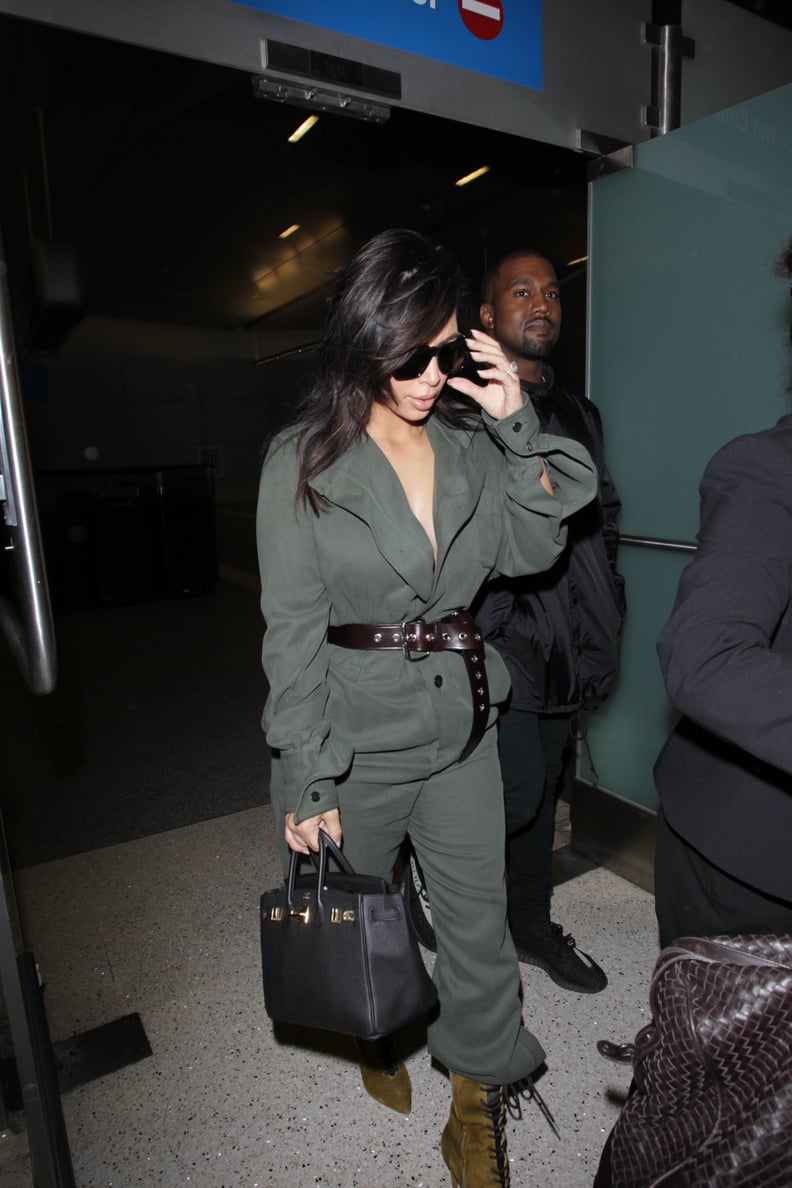 A Thick Leather Belt to Toughen Up Outerwear
You can buckle it up, but pulling your belt through a loop draws more attention to the of-the-moment accessory.
06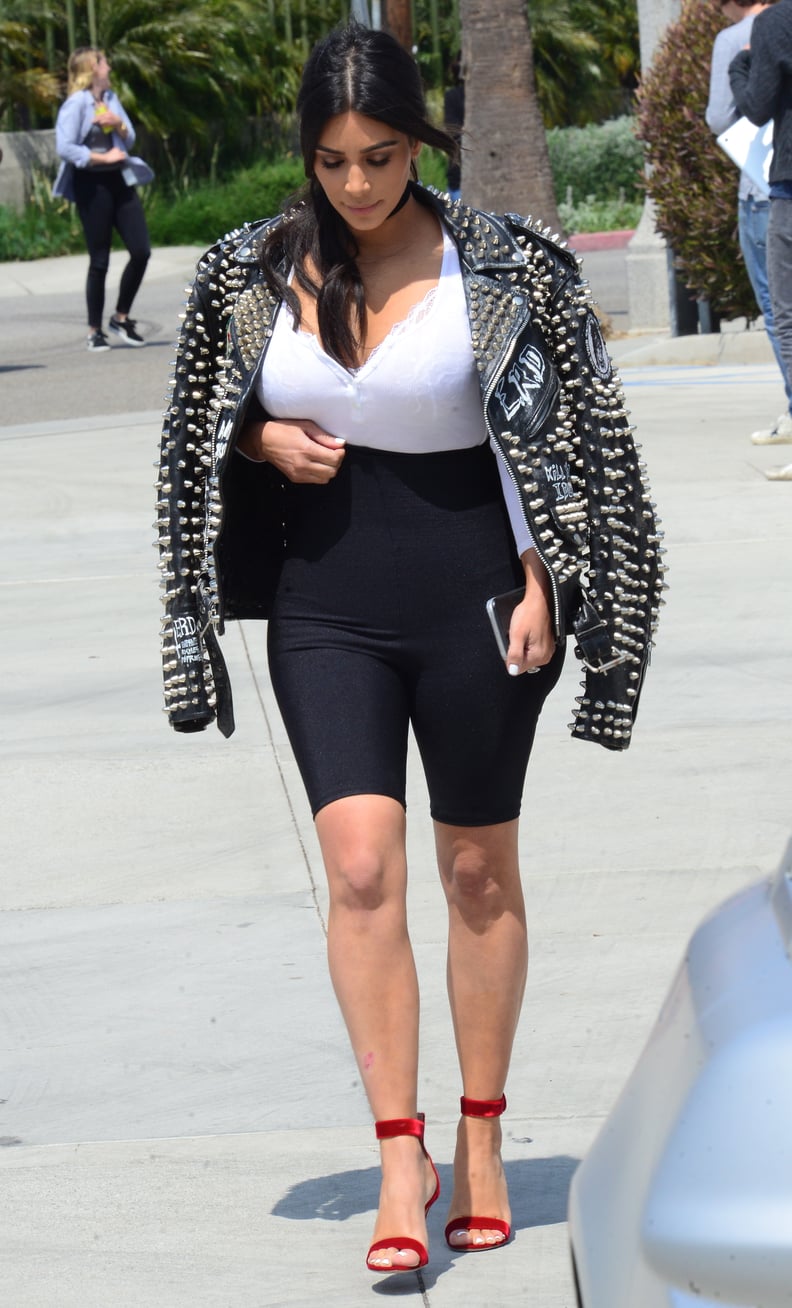 '80s-Style Biker Shorts
The '80s are back in a big way, and Kim channeled the decade here, pulling on tight shorts that hit just above the knee and capping off the look with defined shoulders.
07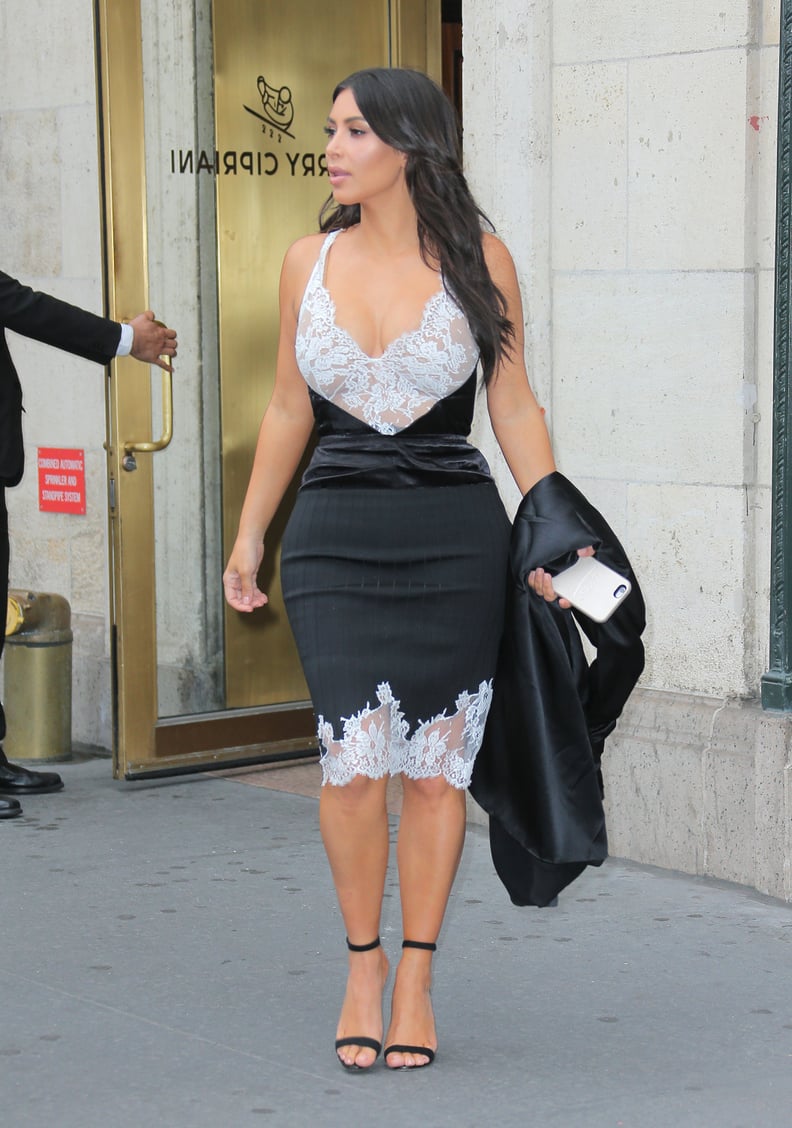 Lingerie by Day
Whether you prefer a loose-fitting chemise or a tight slip, accessorize one with a duster coat or a t-shirt for coverage.
08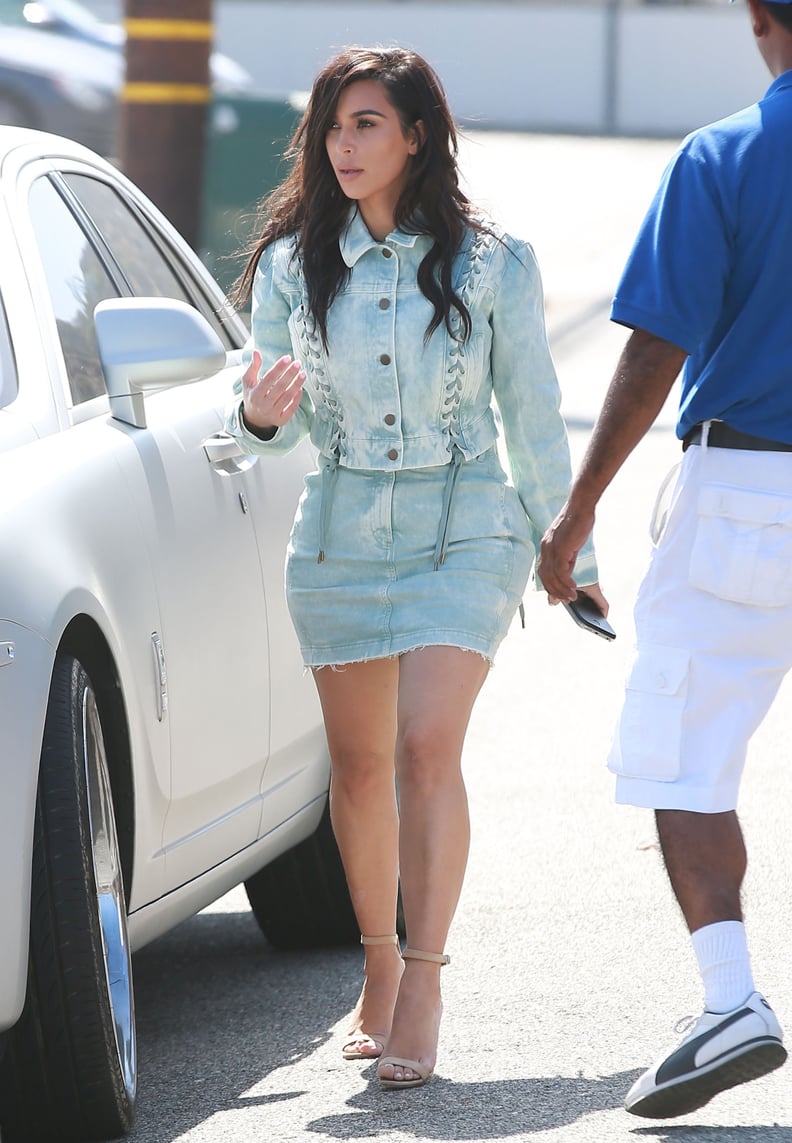 A Distressed Denim Skirt
The classic button-down skirt has gotten an update. This season, look for a frayed hem and high-waist cut.
09
Military-Influenced Pieces
Kim's lace-up army dress got a sexy touch from a pair of Yeezy boots and an elegant Louis Vuitton clutch, but you can try cinching your military design at the waist with a belt.
10
A Dress With Serious Shoulder Slippage
While this Summer was about off-the-shoulder pieces, we're being introduced to a sloppier style. Now sleeves fall by the wayside, making for a look that's come undone.
11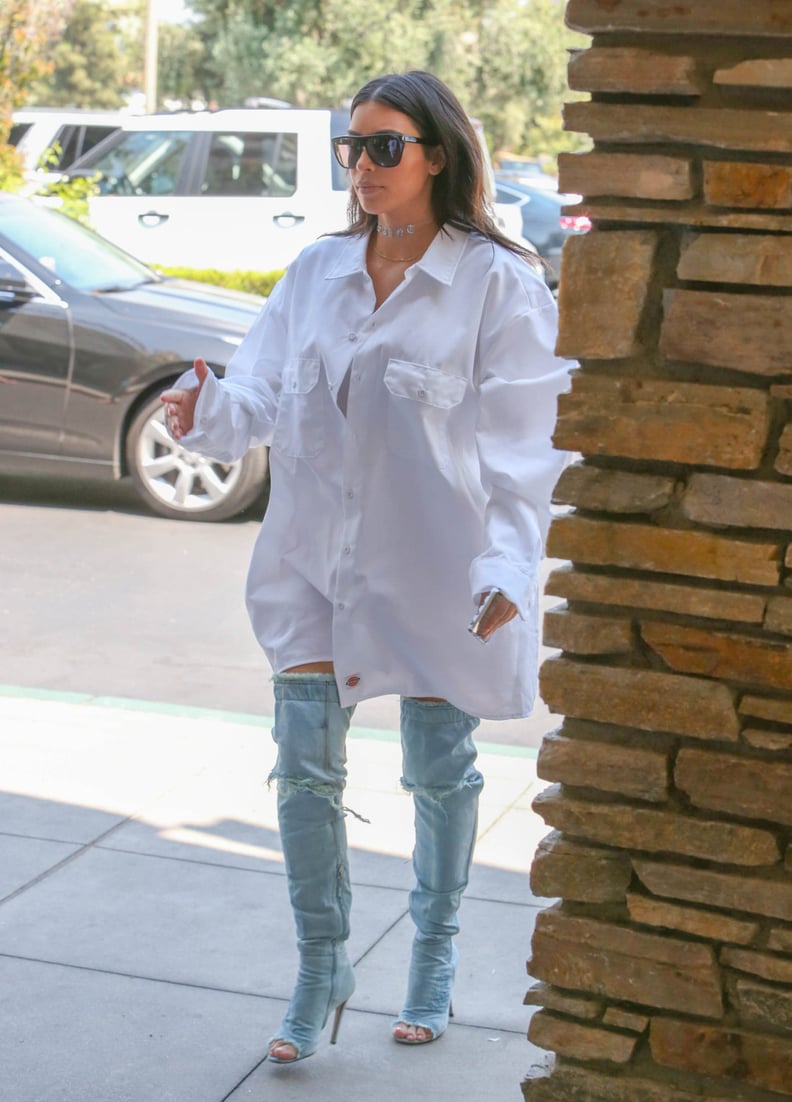 Denim Shoes