12 Times Kourtney Kardashian Taught Us All How to Wear a Pantsuit
We've been keeping up with Kourtney Kardashian's style for over 10 years now, and there's no denying the fashion-forward star is truly a trendsetter. She's been spotted in everything from itty-bitty bikinis to sexy body-con dresses, but the one fashion formula Kourtney reaches for time and time again is a chic, tailored pantsuit.
Whether she's wearing a power suit with a ruffled blouse, a sexy camisole, or even sporting a one with nothing underneath, Kourtney sure knows how to put a sultry feminine spin on a masculine suit. Click through to see all the sleek and stylish pantsuits she's worn over the years.
01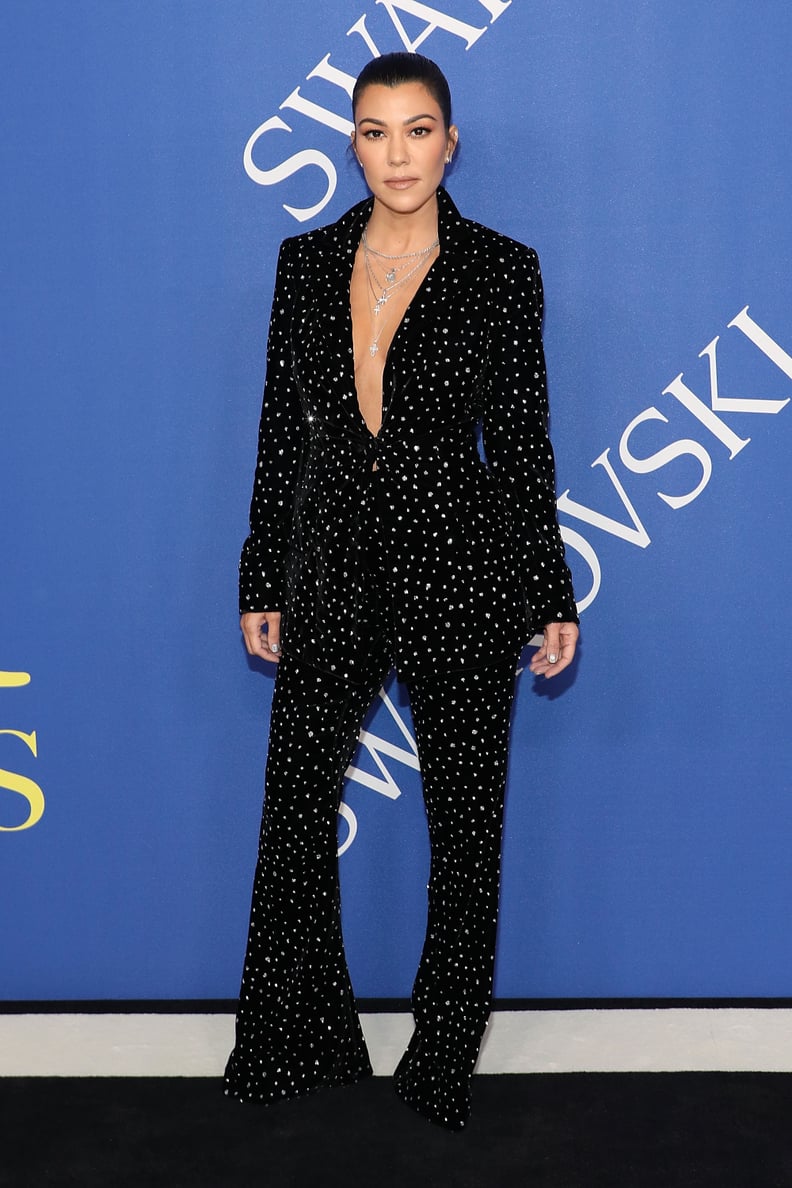 Kourtney's Christian Siriano Pantsuit
For the 2018 CFDA Awards, Kourtney rocked an embellished Christian Siriano suit with nothing underneath. She completed the look with slicked back hair and Giuseppe Zanotti heels.
02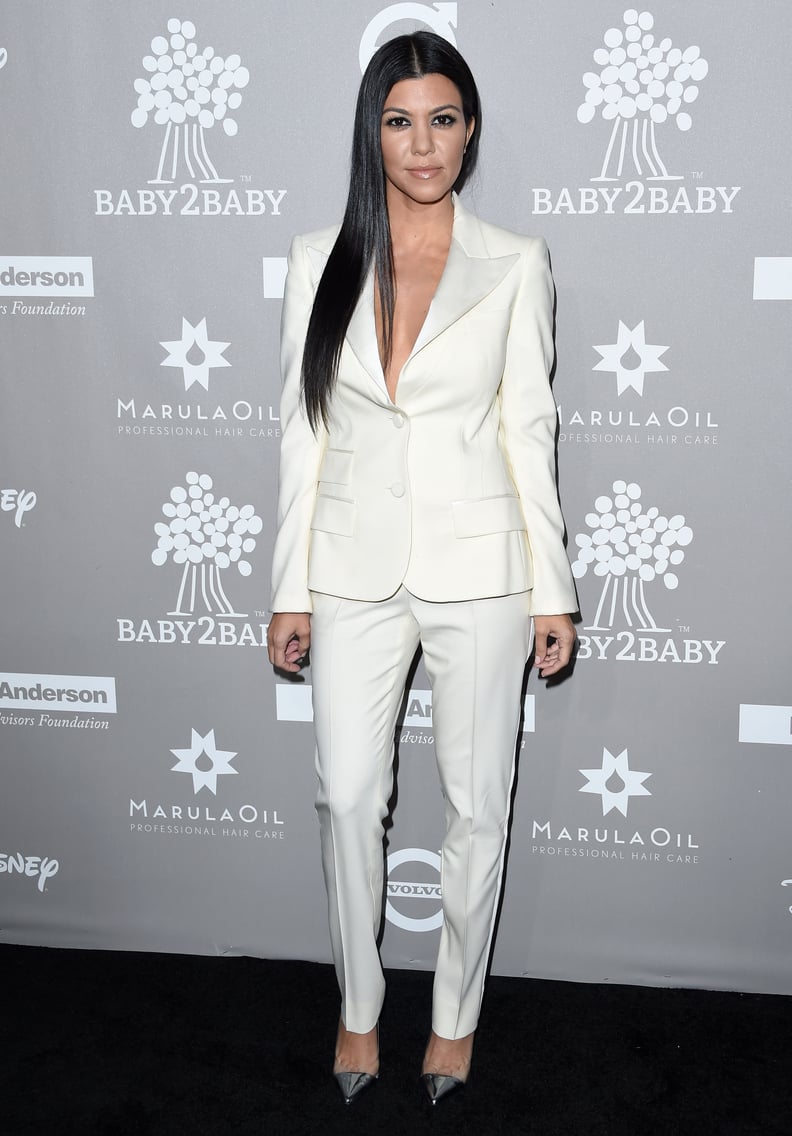 Kourtney's Dolce & Gabbana Pantsuit
The eldest Kardashian looked white hot in a sleek Dolce & Gabbana pantsuit for a Baby2Baby event in 2015.
03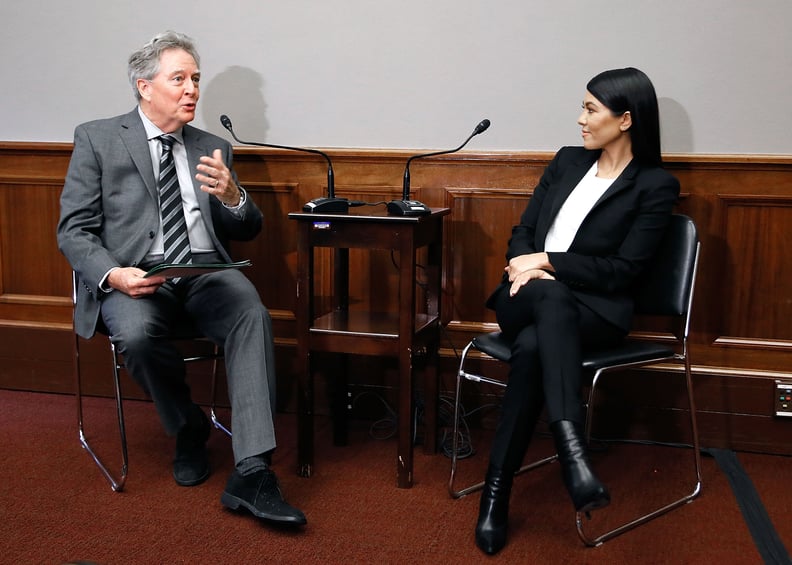 Kourtney's Capital Hill Pantsuit
Kourtney looked ready to get down to business in April 2018, as she met with Environmental Working Group President Ken Cook at a briefing on Capitol Hill regarding regulations on personal care products. She wore a tailored black suit, smart white top, and black booties for the occasion.
04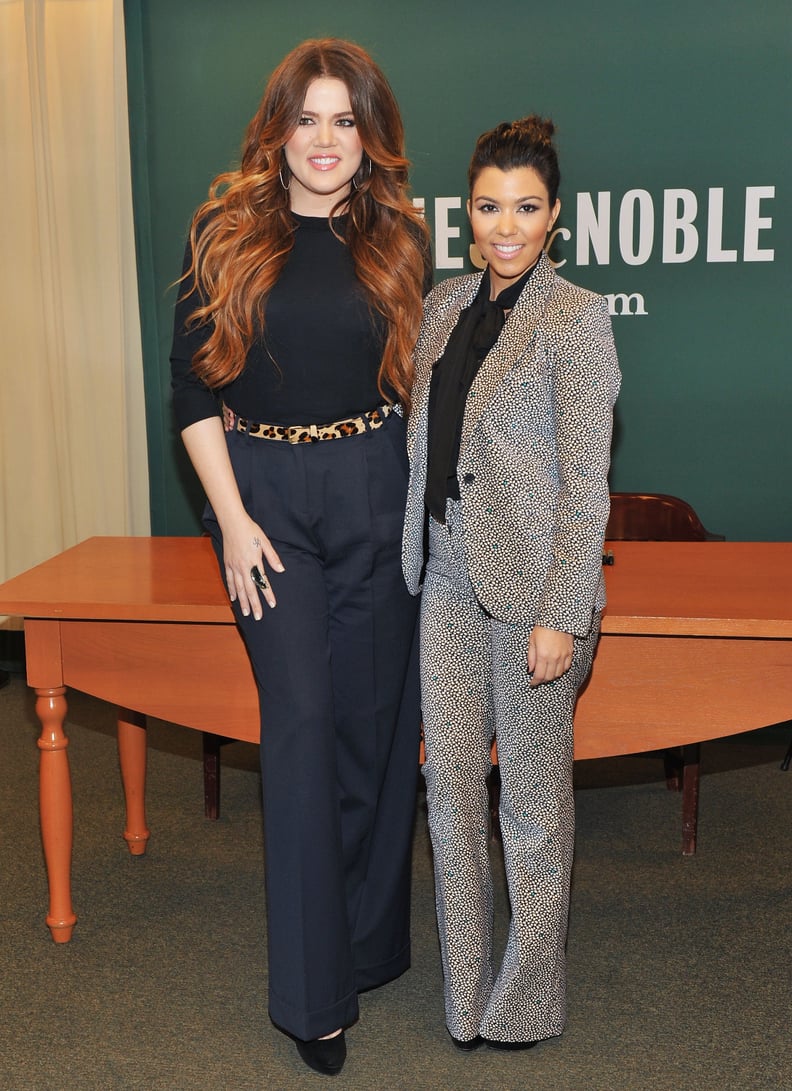 Kourtney's Printed Pantsuit
In 2011, Kourtney looked polished and pulled together in a printed suit and black top as she attended a book signing with sister Khloé.
05
Kourtney's Tailored Suit
Kourtney rocked a sleek black pantsuit and a pretty white ruffled blouse as she hit the streets of London with ex-beau Scott Disick back in 2012.
06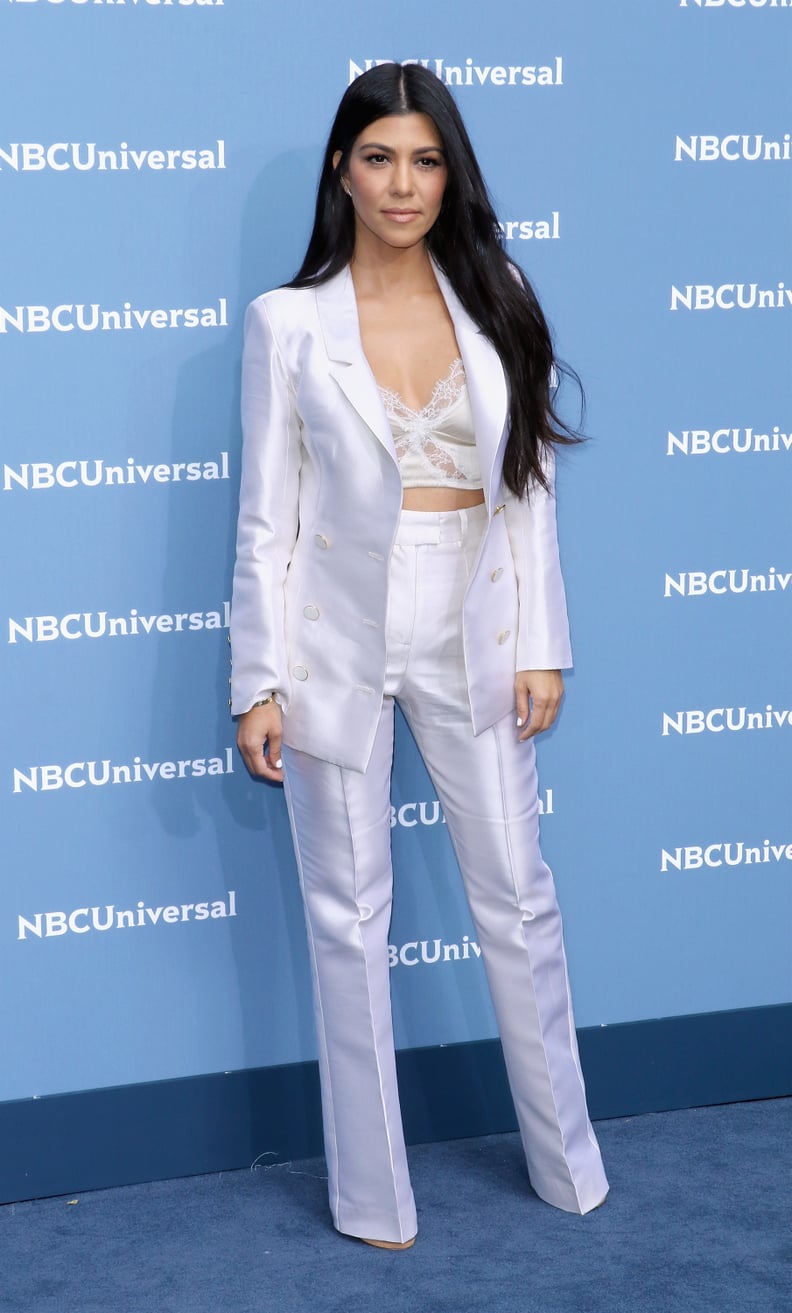 Kourtney's Sergio Hudson Pantsuit
Kourtney looked sexy and seductive at a red carpet event in 2016. She wore a shiny Sergio Hudson suit that she teamed with a lacy bra and flowing locks.
07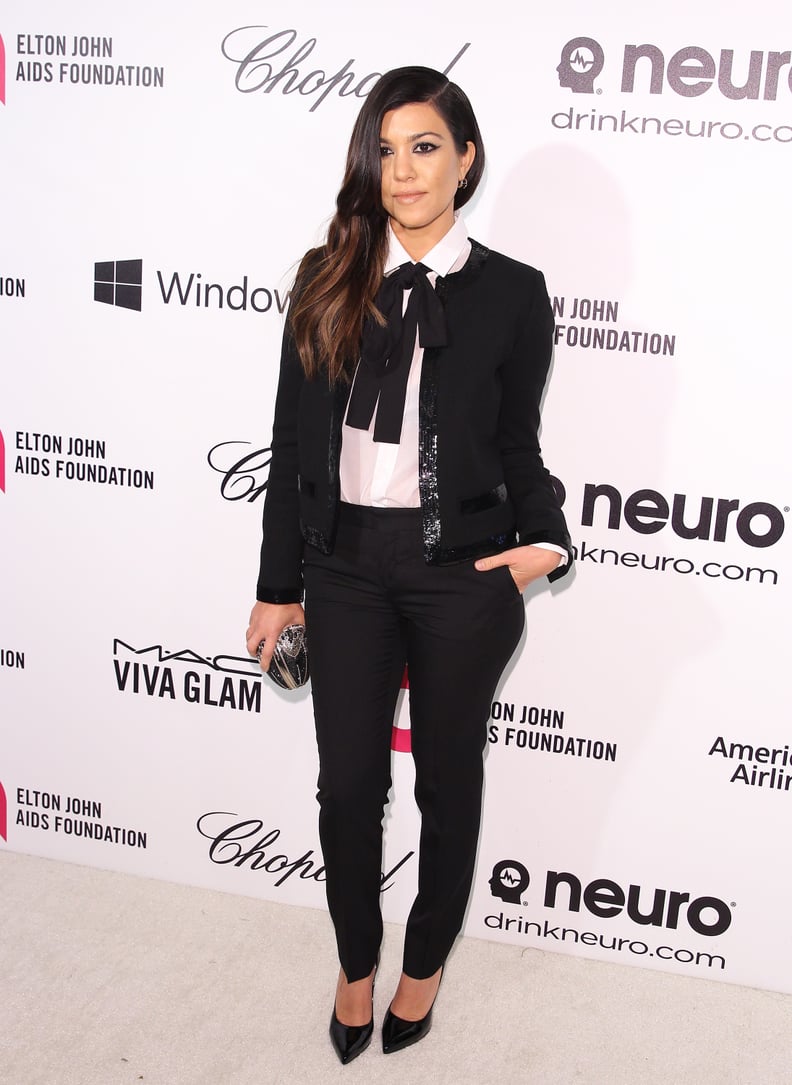 Kourtney's Tuxedo Suit
We're sure Kourtney stood out in a sea of gowns at the 2014 Elton John AIDS Foundation's Oscar Viewing Party, as she chose a fitted tuxedo suit for the occasion.
08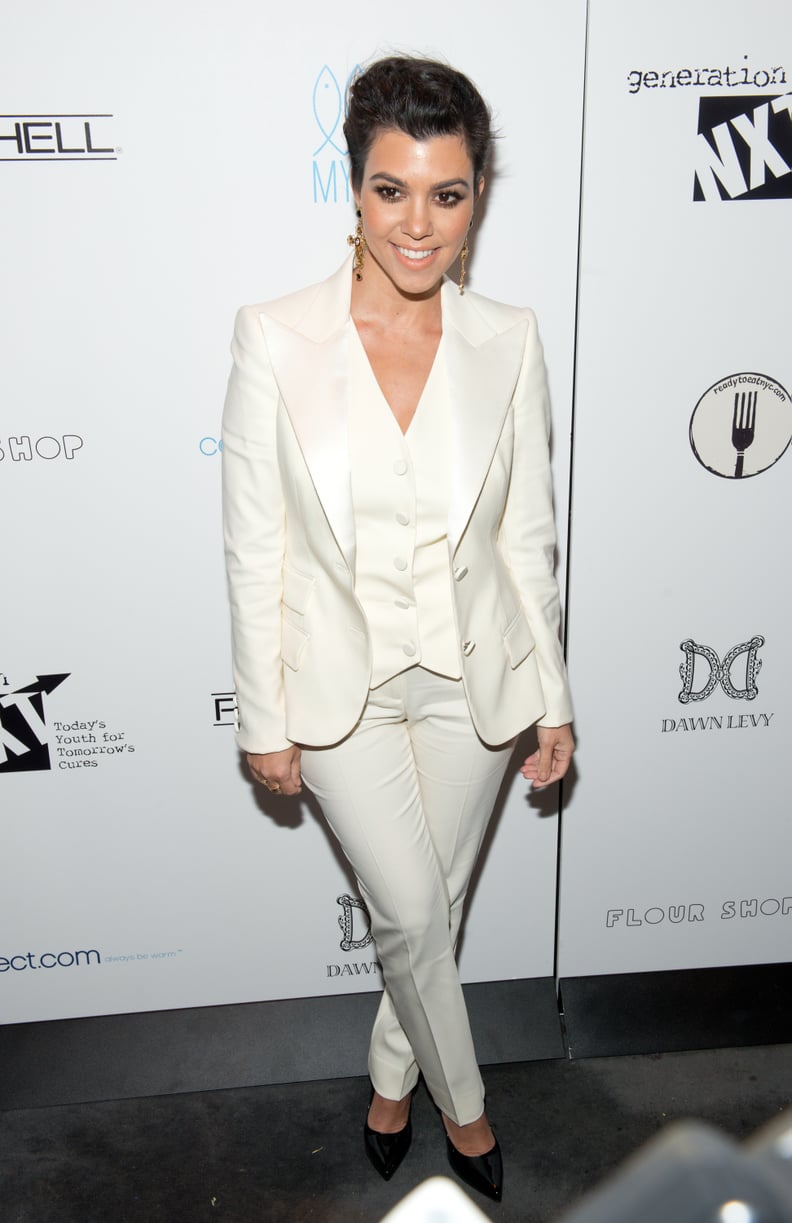 Kourtney's Three-Piece Pantsuit
Only Kourtney could make a three-piece pantsuit look sexy and feminine.
09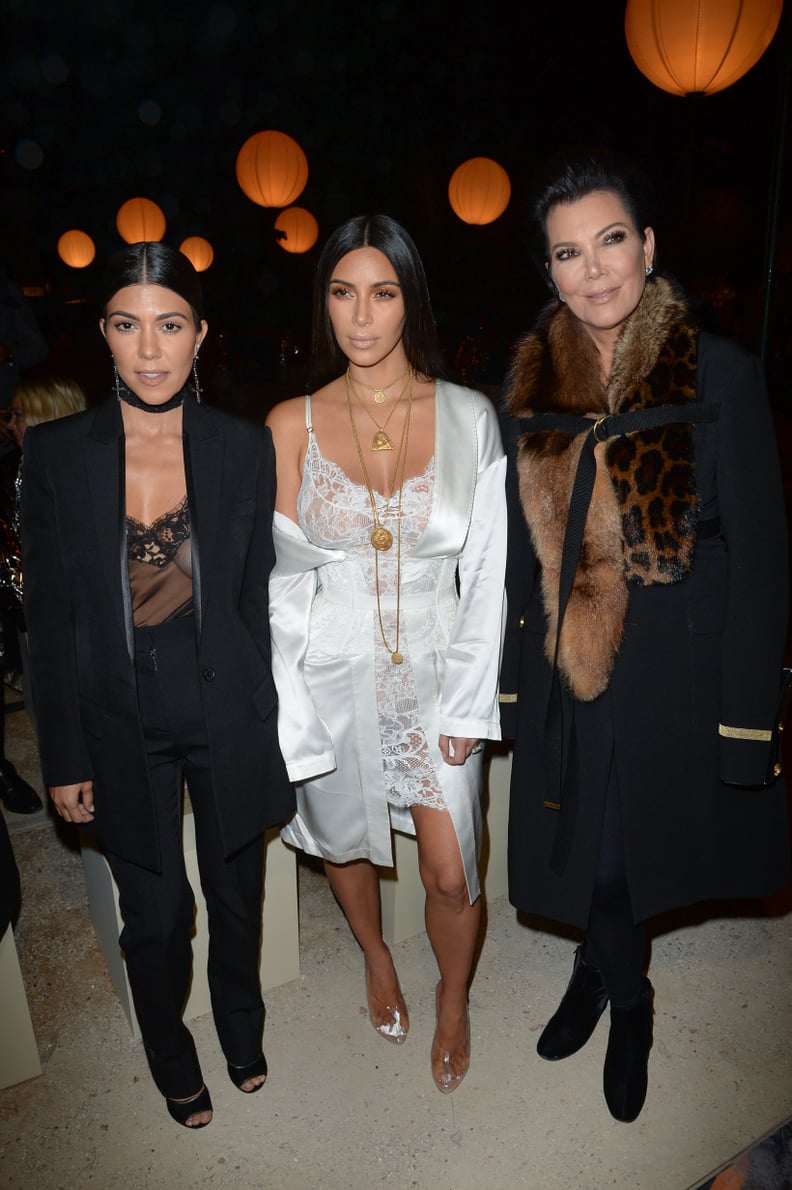 Kourtney's Givenchy Pantsuit
For the Spring/Summer 2017 Givenchy show, Kourtney rocked a sultry sheer bodysuit underneath her black pantsuit.
10
Kourtney's Saint Laurent Pantsuit
Kourtney sported a plunging black Saint Laurent pantsuit with nothing underneath at the premiere of The Promise in 2017.
11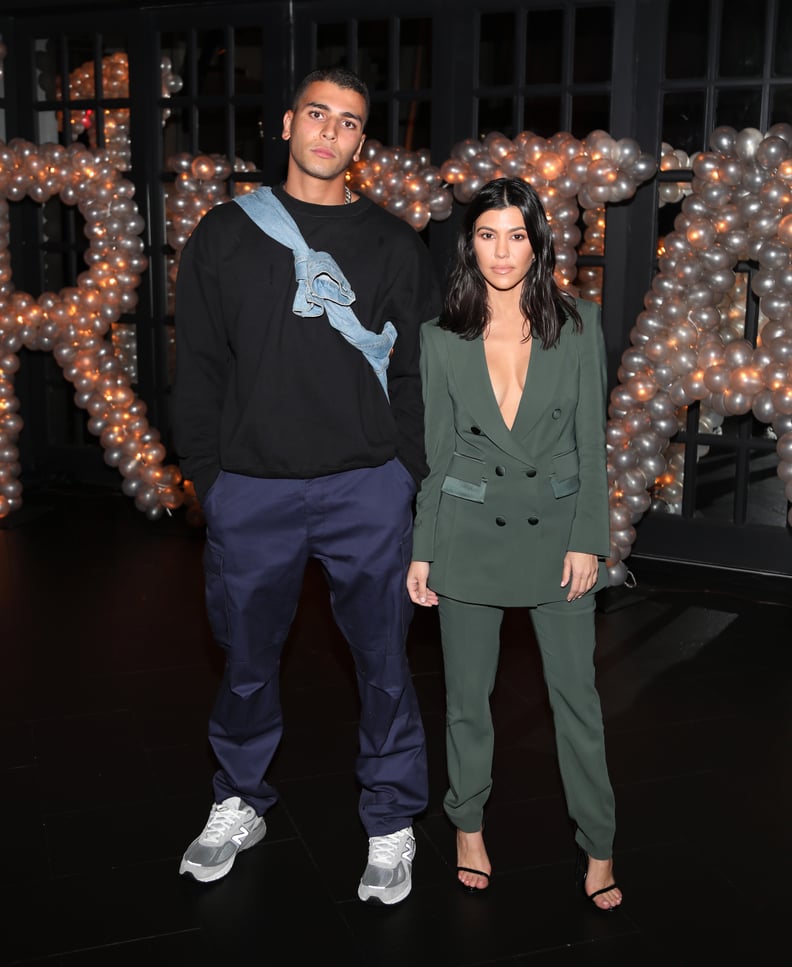 Kourtney's Date Night Pantsuit
In March 2018, Kourtney made a green pantsuit appropriate for date night by wearing it with strappy heels and no top.
12
Kourtney's Short Suit
When she's not making the case for pantsuits, Kourtney is making short suits popular as well.