Ever since Lady Gaga landed in Houston, she had been teasing her Super Bowl halftime show and the outfits she would wear. Of course, the singer did not disappoint. After taking the field in a Vera Wang coordinated set before kickoff, she hung out backstage in a monogrammed jersey and finally took the stage in an Atelier Versace silver bedazzled bodysuit with matching boots.
For part of the performance, Gaga wore the Swarovski-covered suit sans decoration, but soon enough, she slipped into a gold spiked jacket and later nixed the top half of the design for crystal panties and a slashed tee reminiscent of a football jersey. Scroll to see how Brandon Maxwell styled Lady Gaga for all of her appearances at the 2017 Super Bowl, and gear up for her headlining gig at Coachella, where she's sure to sport something just as eccentric.
01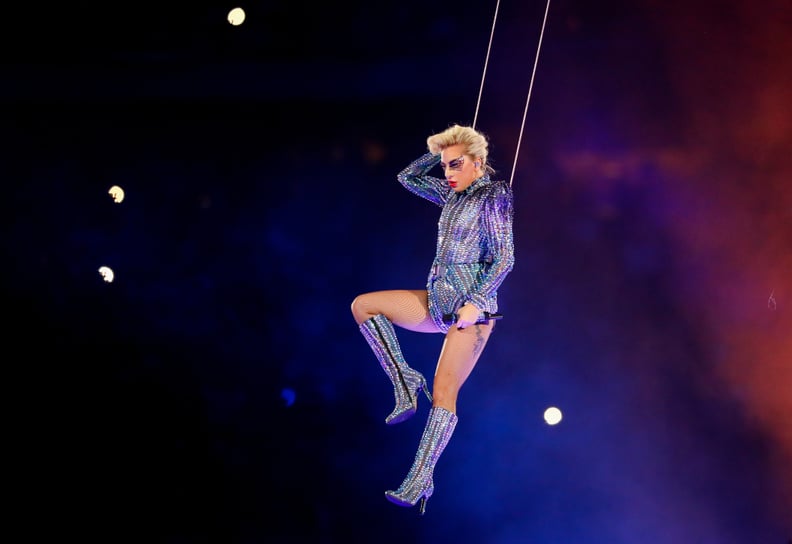 Lady Gaga's Versace Bedazzled Bodysuit
Styled with fishnets, the Swarovski-embellished piece came with matching heeled boots.
03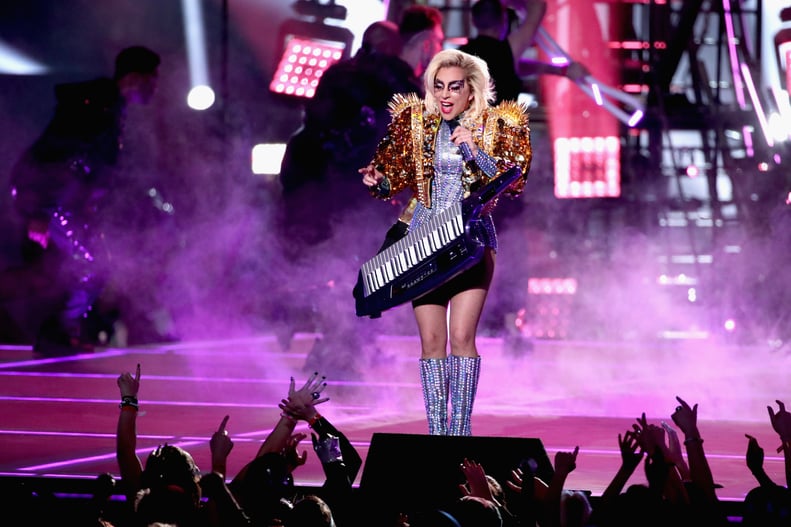 Her Gold Spiked Jacket
The jeweled and sequined piece was cropped with exaggerated sleeves.
05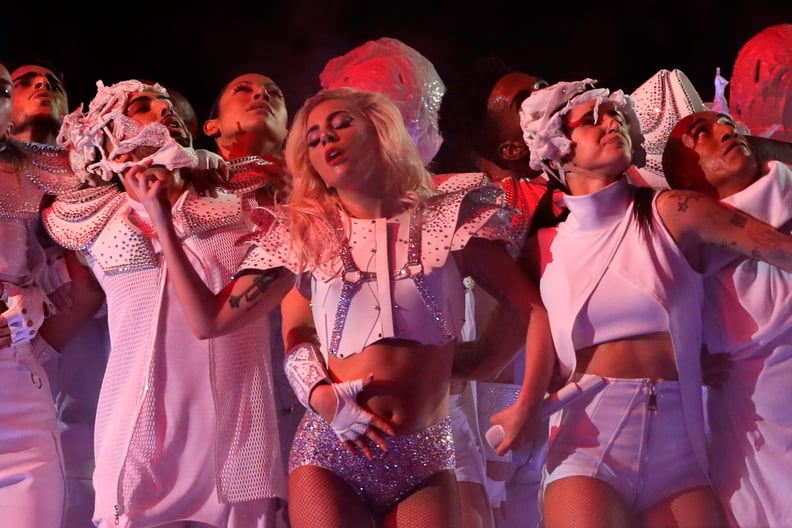 Her Harness-Style Football Jersey
A pair of Swarovski hot pants were all a part of Gaga's Versace look, and they were the perfect accoutrement to a slashed football jersey with a harness.
07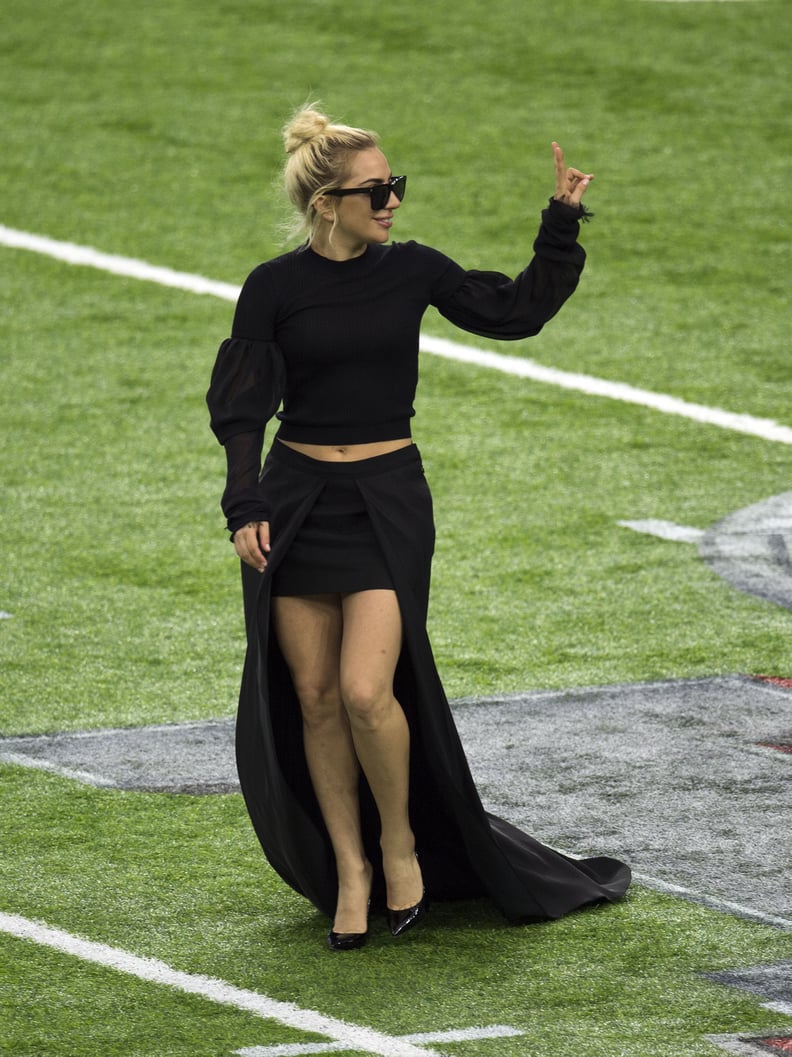 Her Pregame Outfit
Lady Gaga chose a Vera Wang coordinated set to greet fans before kickoff.
08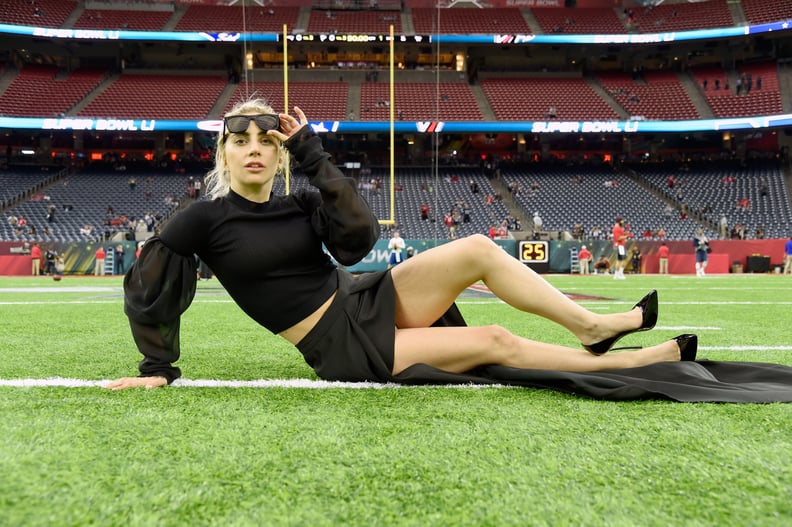 She styled her look with patent pumps and sunglasses.
09
Her Pink Jersey
Lady Gaga hung out in the dressing room in a pink jersey with a crystal monogram. It came complete with a matching helmet.
12
Her Versace Sport Set
Lady Gaga geared up for the Super Bowl in this Spring 2017 look, accessorized with a football purse.
13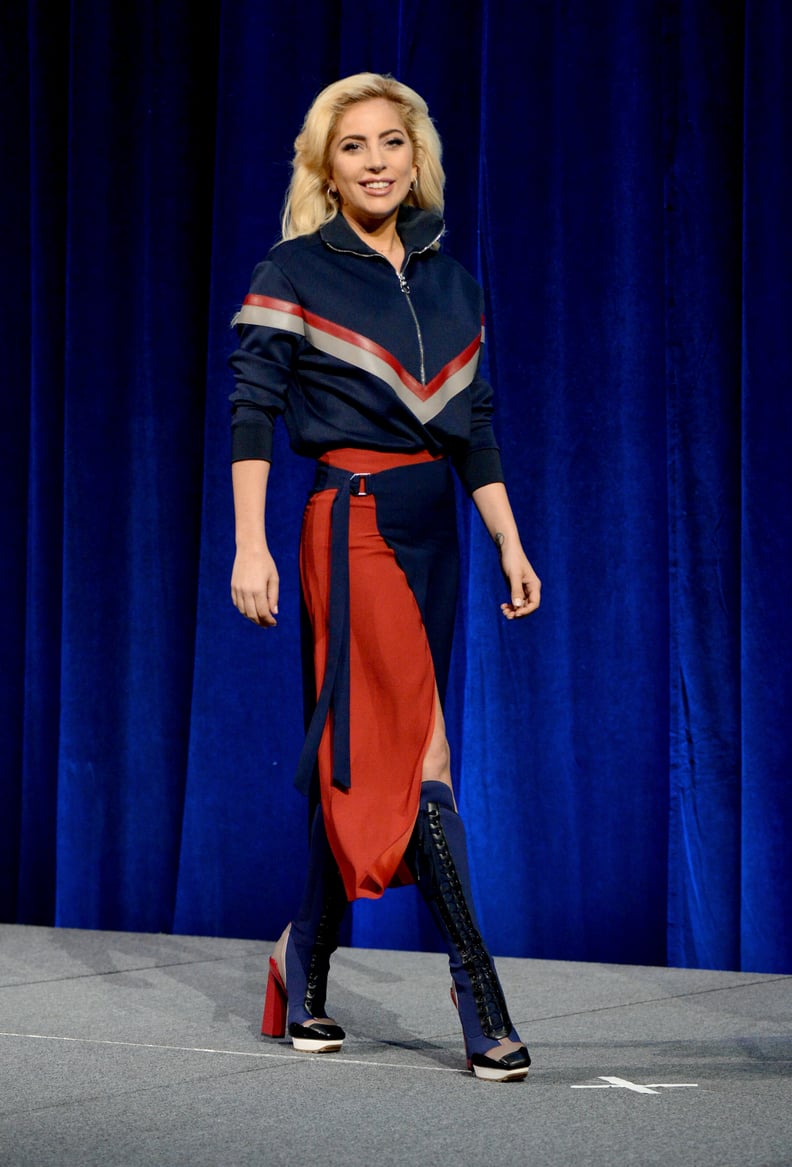 Her Versace Press Conference Look
It was Versace again for Lady Gaga when she amped up the press for her performance.