18 Style Moments From Lollapalooza That We're Still Obsessing Over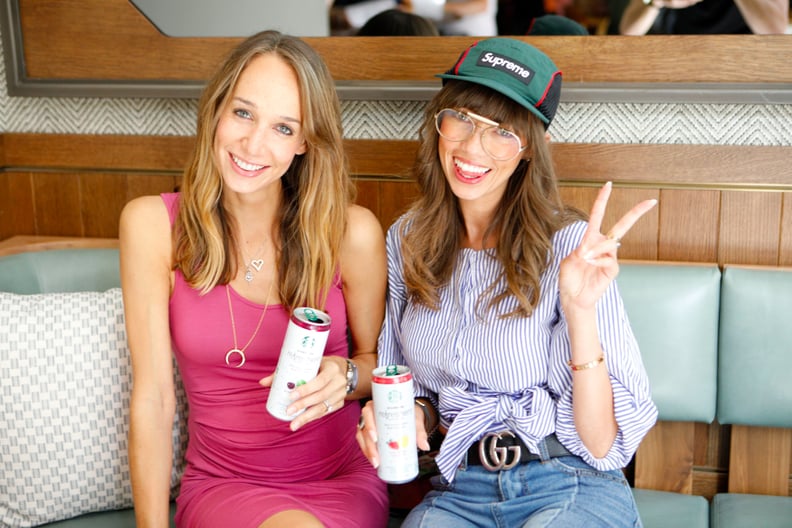 POPSUGAR Photography | Brett Bulthuis
POPSUGAR Photography | Brett Bulthuis
Figuring out what to wear to a music festival can be a tricky game — do you go for that cute mesh top even if there's a chance it could be cold, or do you play it smart and layer up? Do you stay safe and wear the chunky rain boots you hate, or take a risk and bust out those new sneakers you've been dying to show off? Festival style is no joke, especially at Lollapalooza.
Despite the weather conditions at the Chicago-based event this year (which included a rainstorm so bad that everyone was evacuated, NBD), plenty of festivalgoers we bumped into managed to mix the best of both worlds. From the streets of Grant Park to a rooftop Lollapalooza soirée thrown by POPSUGAR, we managed to find the festival's coolest looks.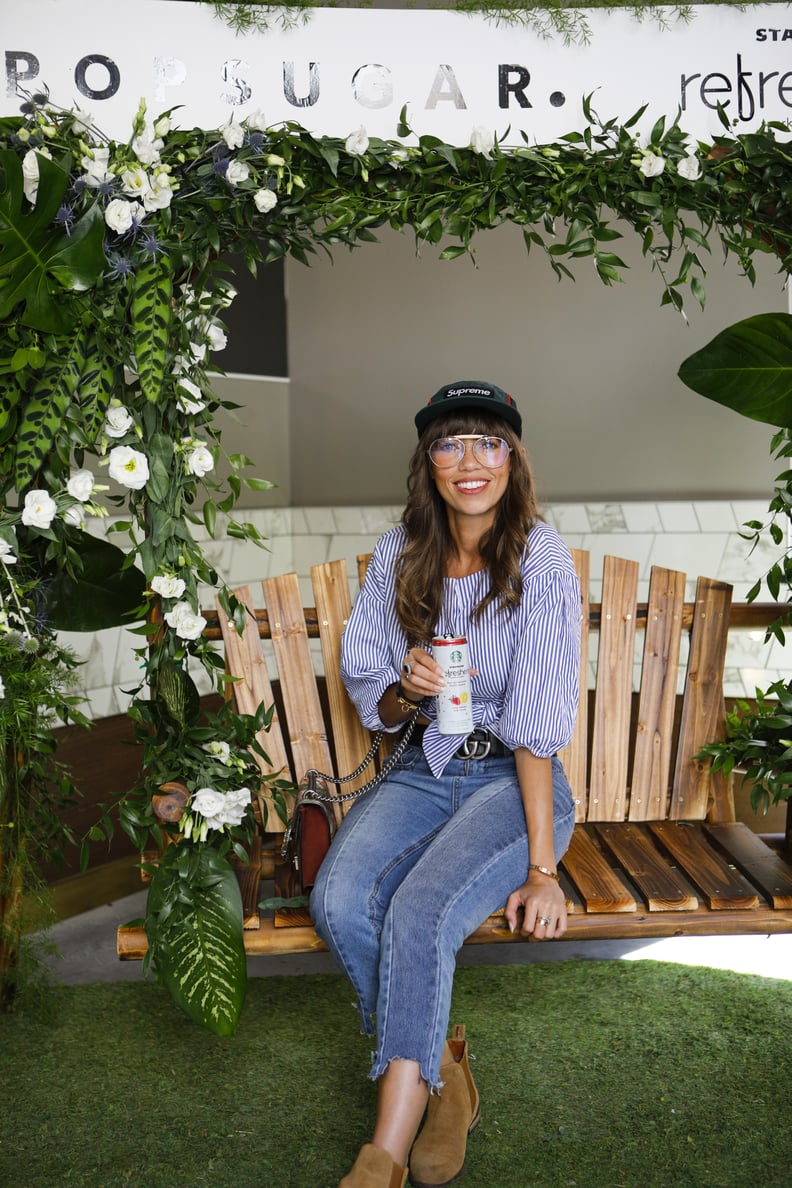 Blue and white stripes and neutral booties are made for Summer, but mixing in a Supreme hat, bold frames, and a Gucci belt is really what takes this look to the next level at the Starbucks Refreshers® Sparkling Juice Blends party.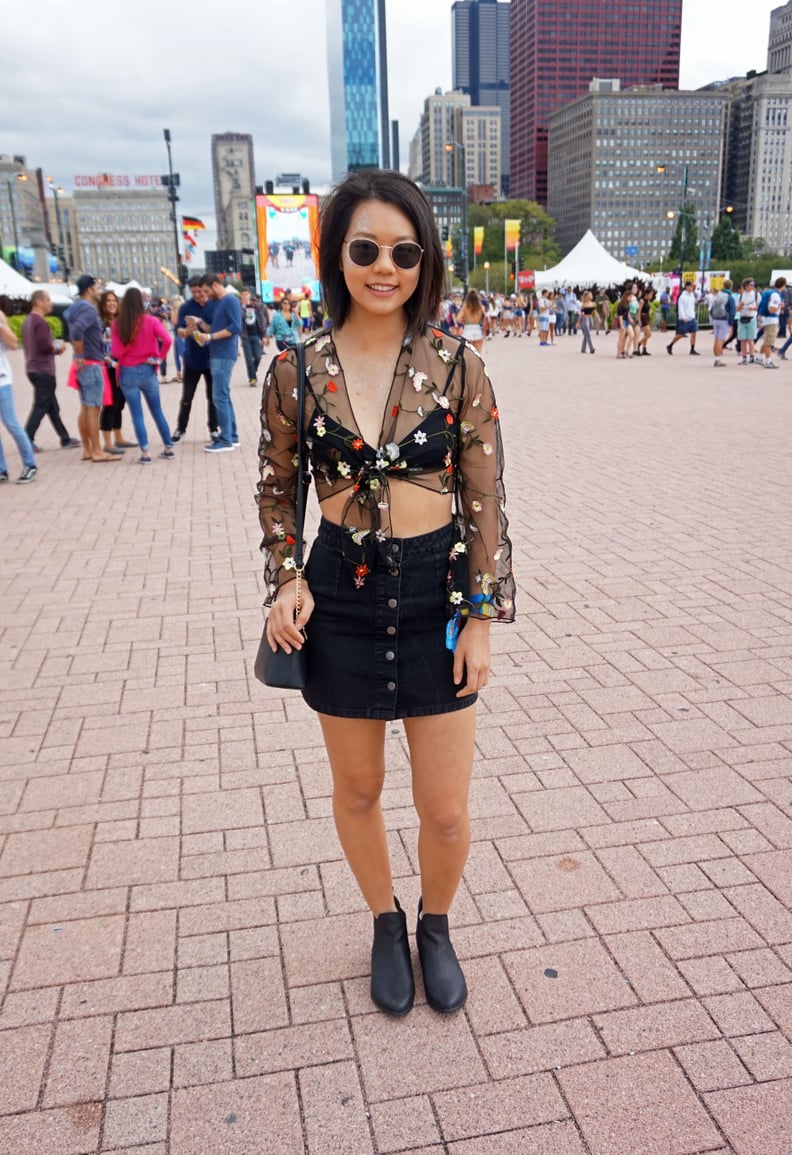 We can't get enough of the delicate flower detail on her sheer top, which adds the perfect touch of femininity to an all-black outfit.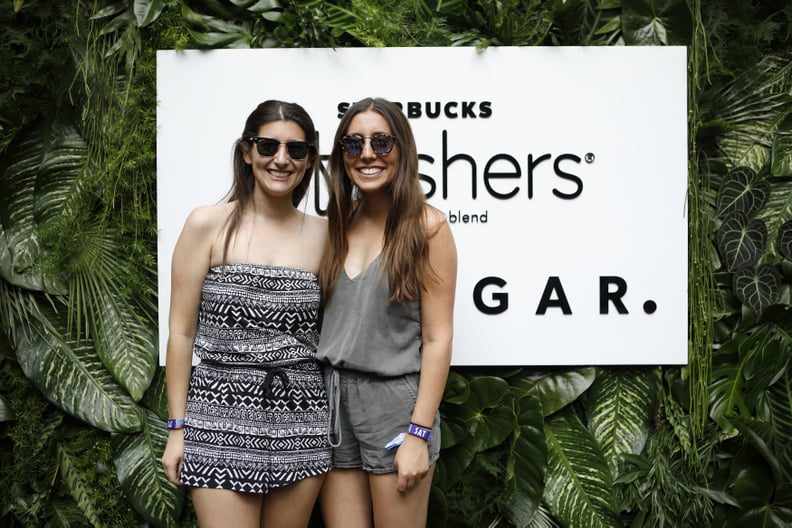 Sometimes keeping it simple with rompers is the way to go, as you can see from these looks at the POPSUGAR x Starbucks Refreshers party.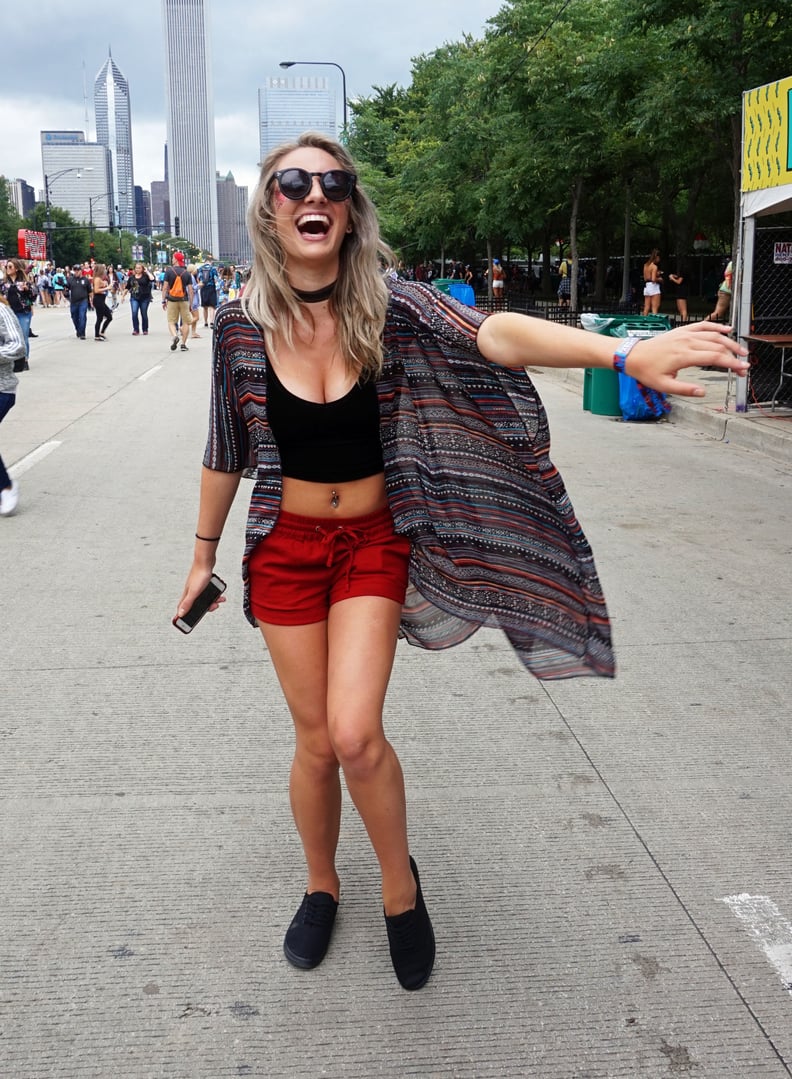 A printed kimono adds some festival-appropriate fun to a basic crop top and pair of shorts.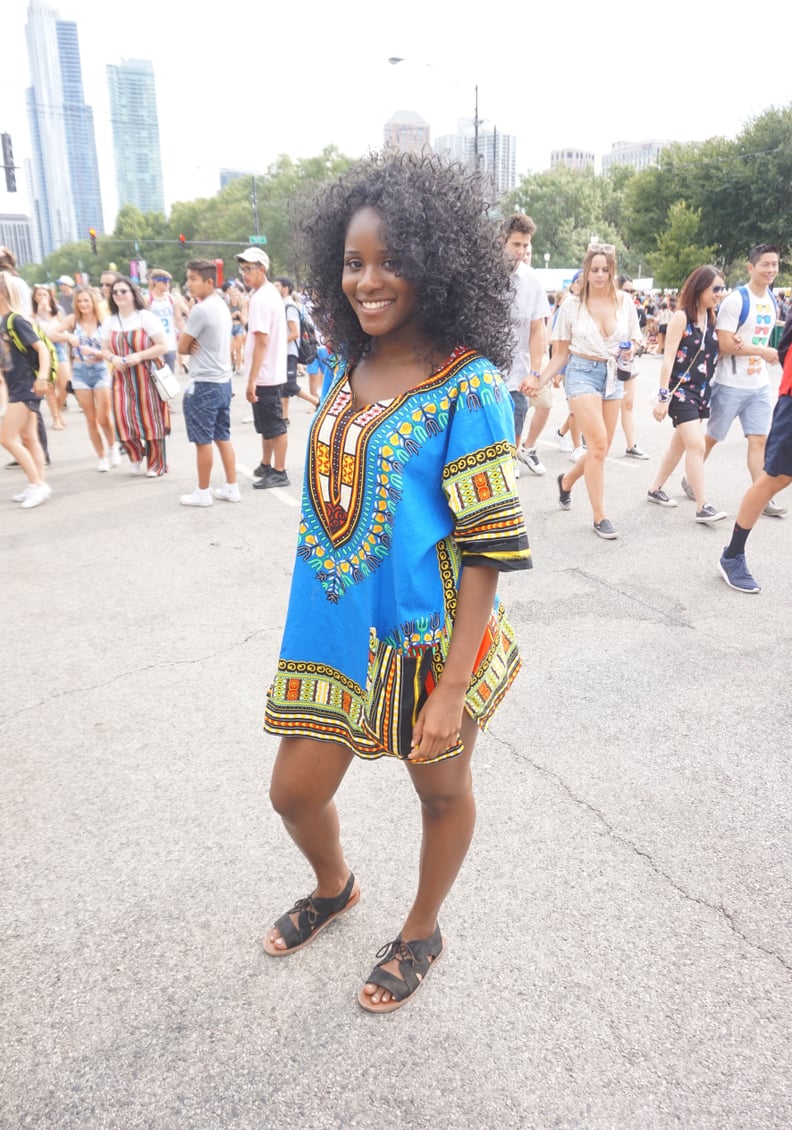 With minimal accessories and a classic pair of sandals, all the focus is on the bold print of this dress.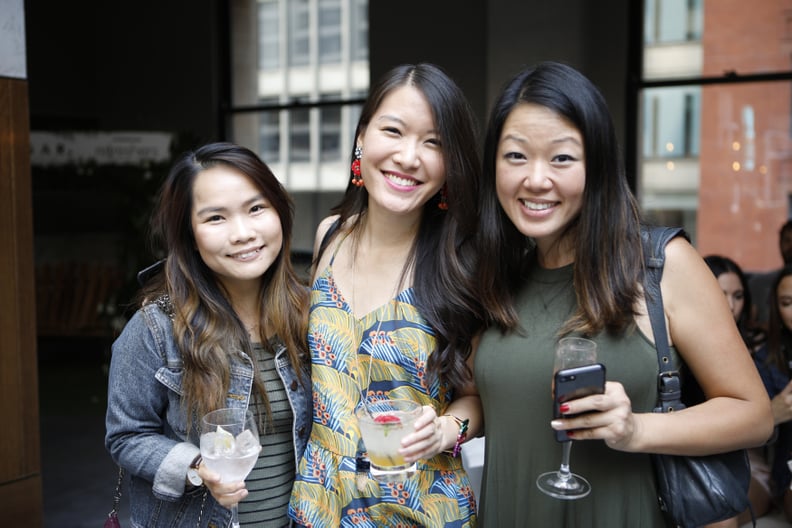 Love festivals but not into neon? These women kept things neutral with their tops at the POPSUGAR x Starbucks Refreshers party.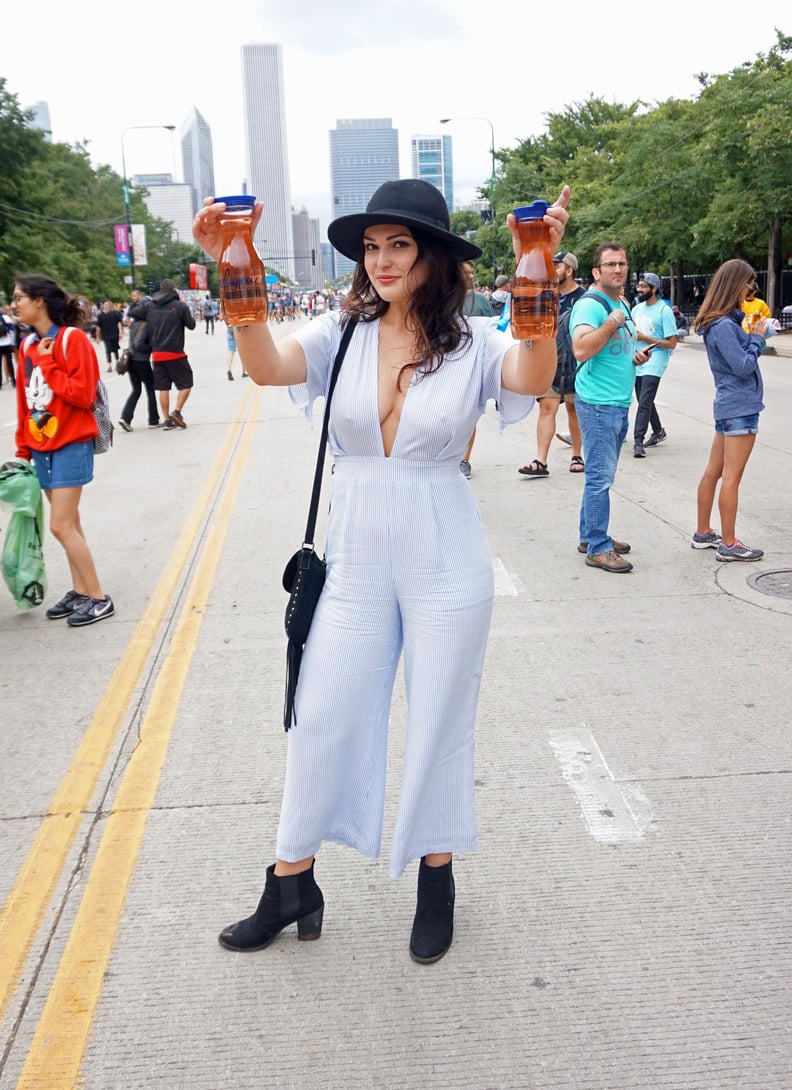 Nothing pairs better with Rosé than a summery, low-cut jumpsuit, to be totally honest.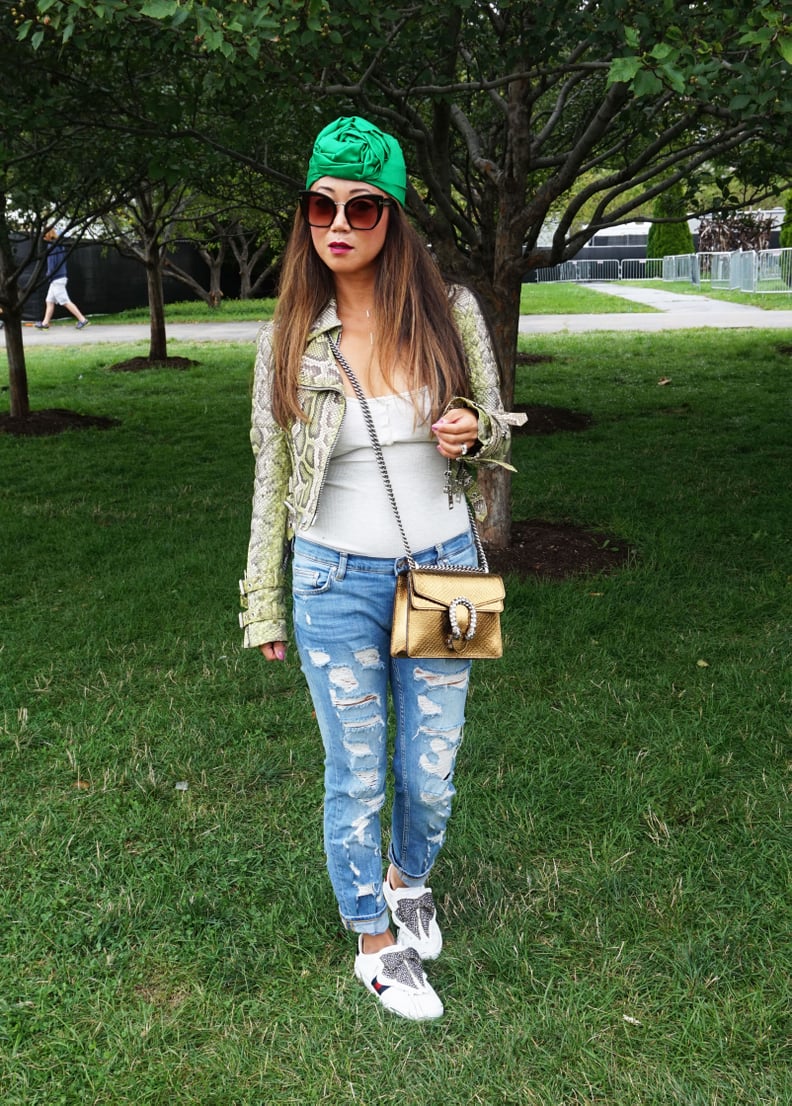 Jeans and a white t-shirt are a pretty perfect combo as is, but a music festival is a great place to add in fun pieces like a statement jacket and bright accessories.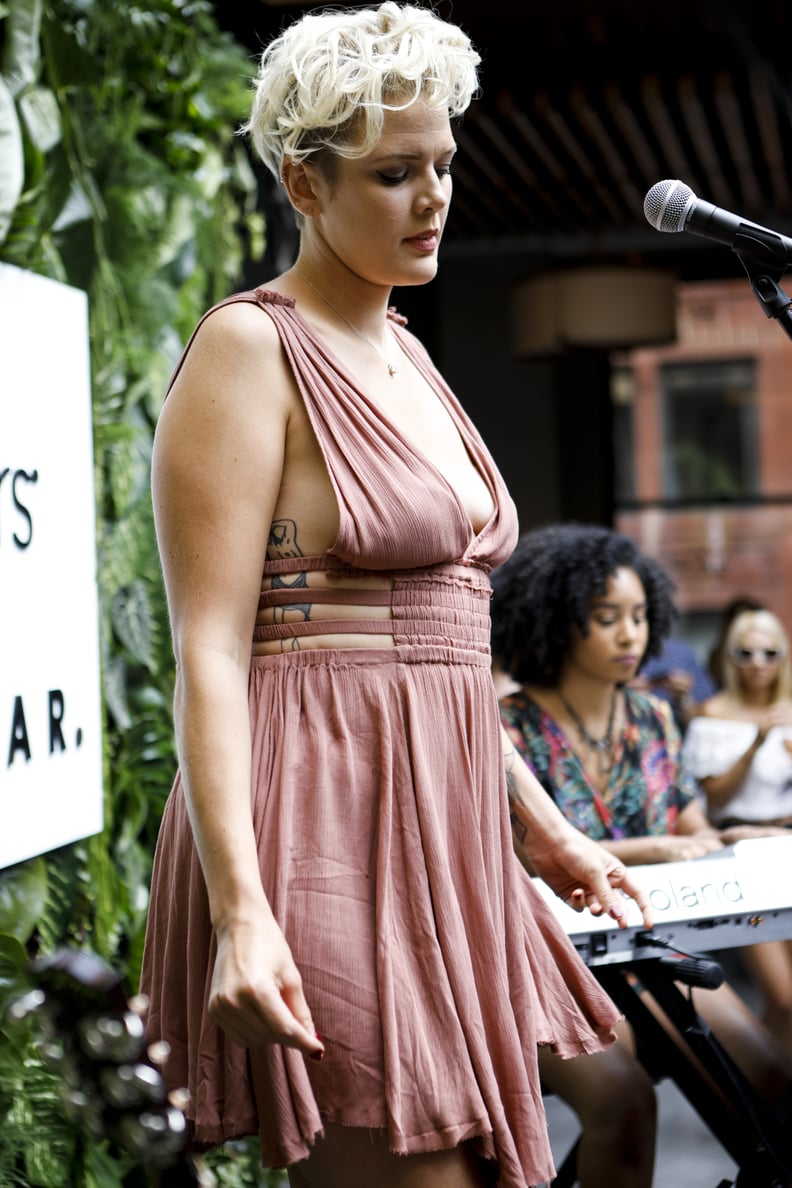 While performing at the POPSUGAR x Starbucks Refreshers party, Betty Who rocked a strappy, low-cut dress in dusty rose.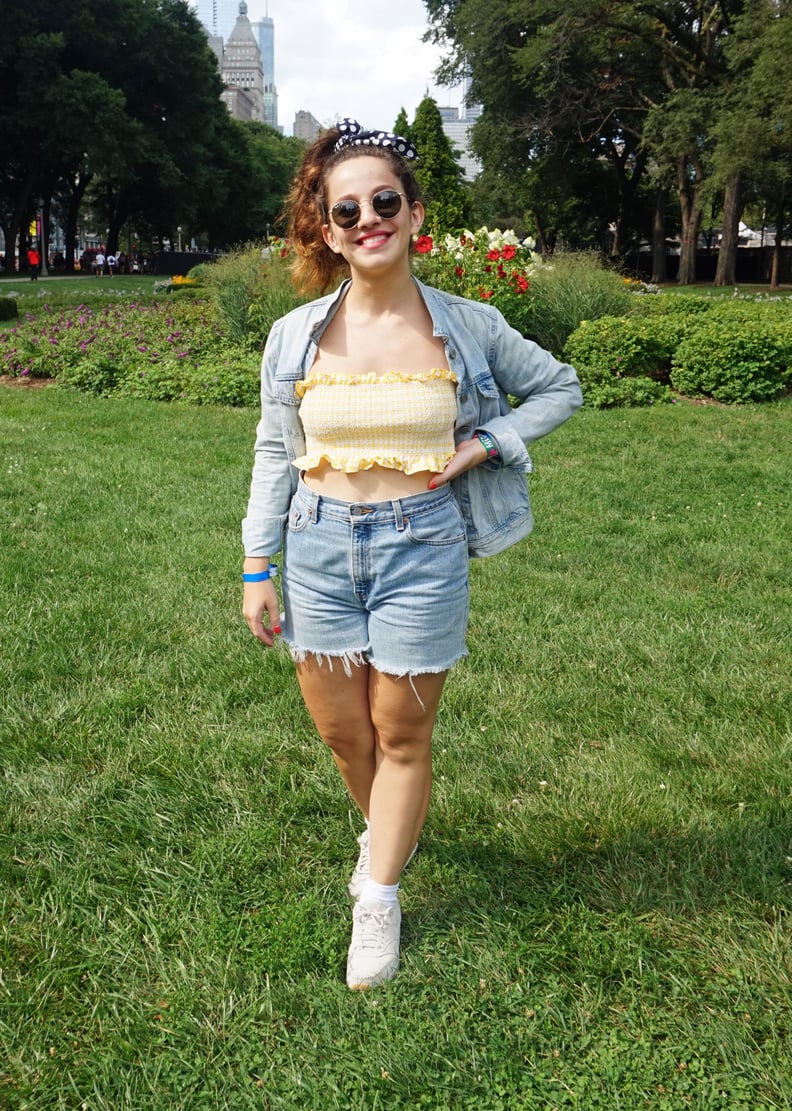 The masculinity of a denim-on-denim outfit is balanced perfectly by a bright, ruffly crop top and graphic hair accessory.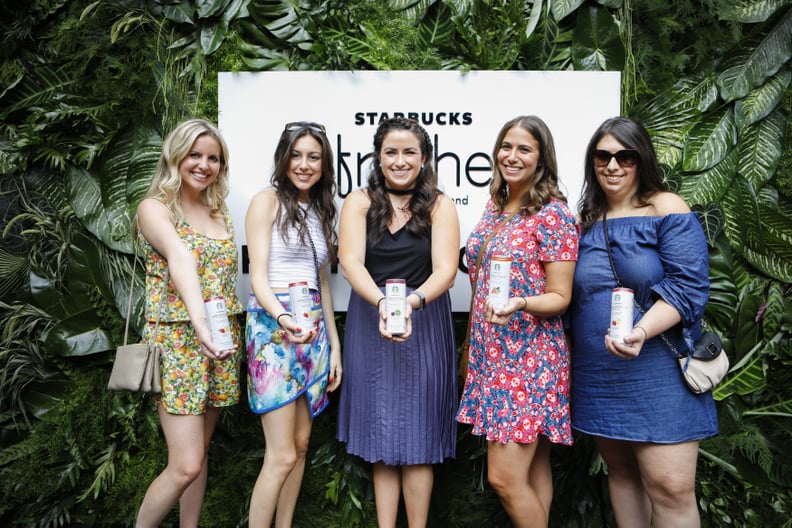 Navy blue and floral prints dominated at the POPSUGAR x Starbucks Refreshers party.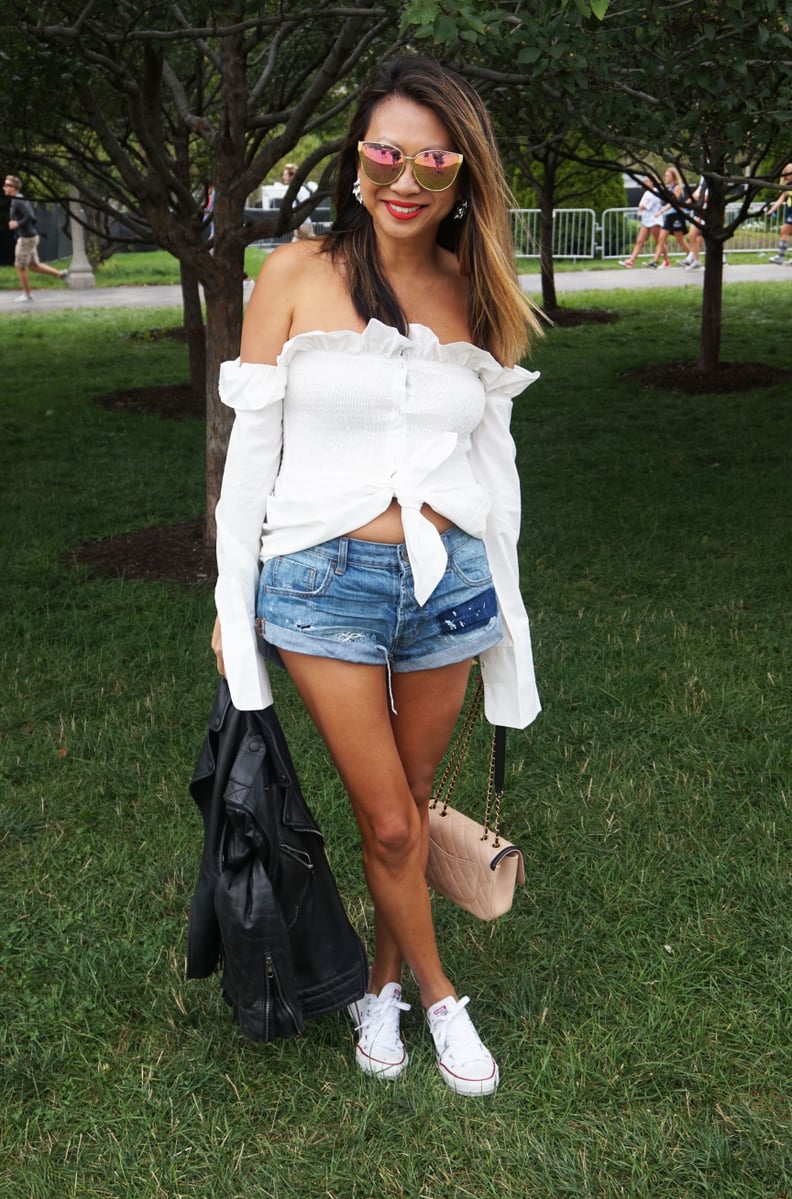 A trendy off-the-shoulder top and shorts might get chilly at an outdoor festival, but a leather jacket is a stylish way to stay warm.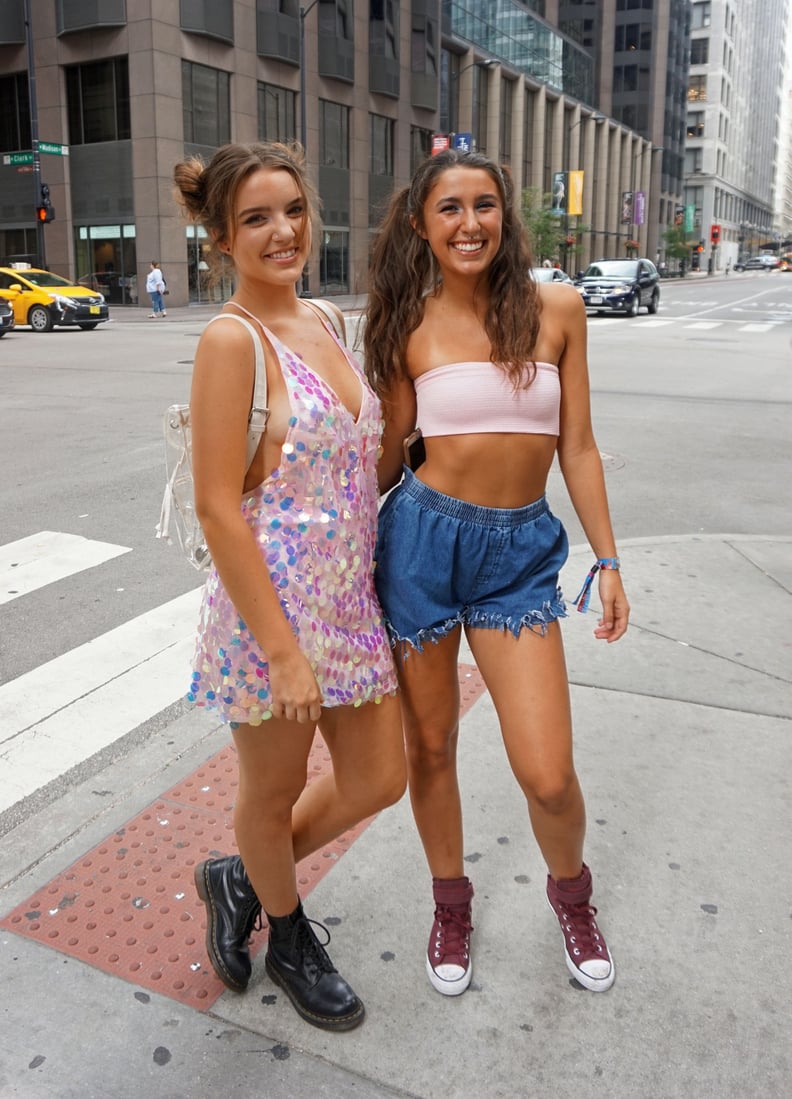 Pretty pops of pink pastel look great next to toughened-up Doc Martens or cut-offs.
Coordinating gingham was the way to go at the POPSUGAR x Starbucks Refreshers party.
A graphic, printed tank tucked into ripped boyfriend jeans means you get to be comfortable and cool.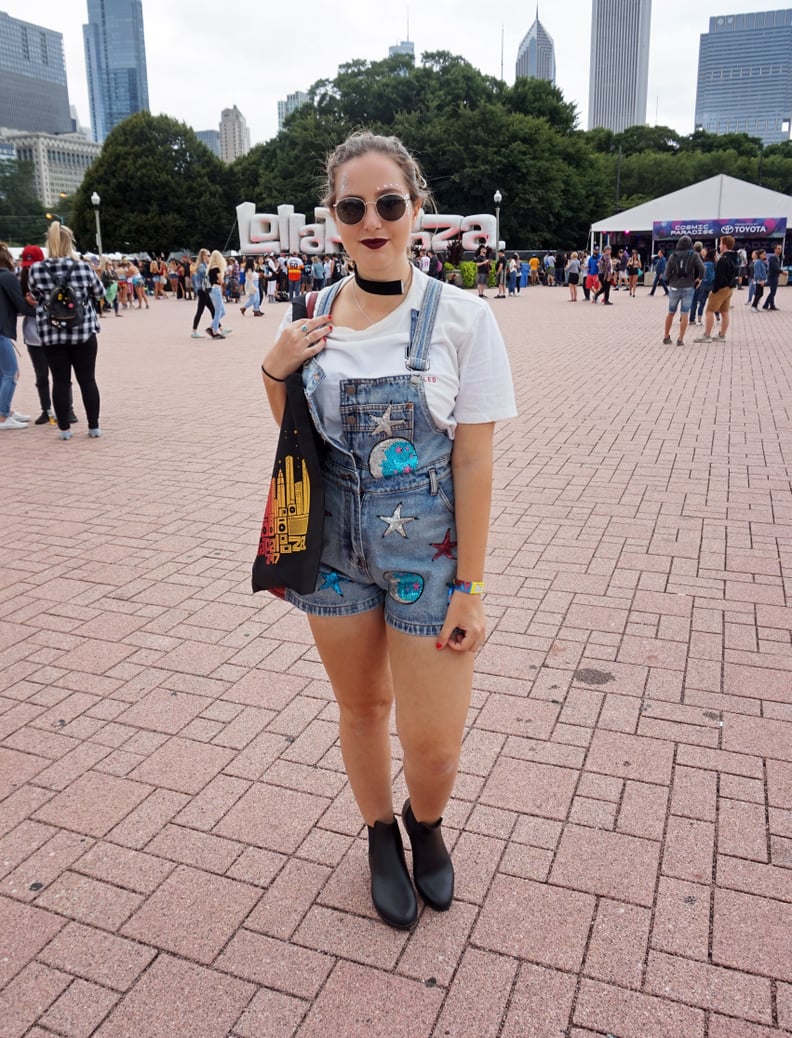 Embroidered denim is not only one of 2017's biggest trends, but also adds a little bit of fun to any standard jeans or overalls at a festival.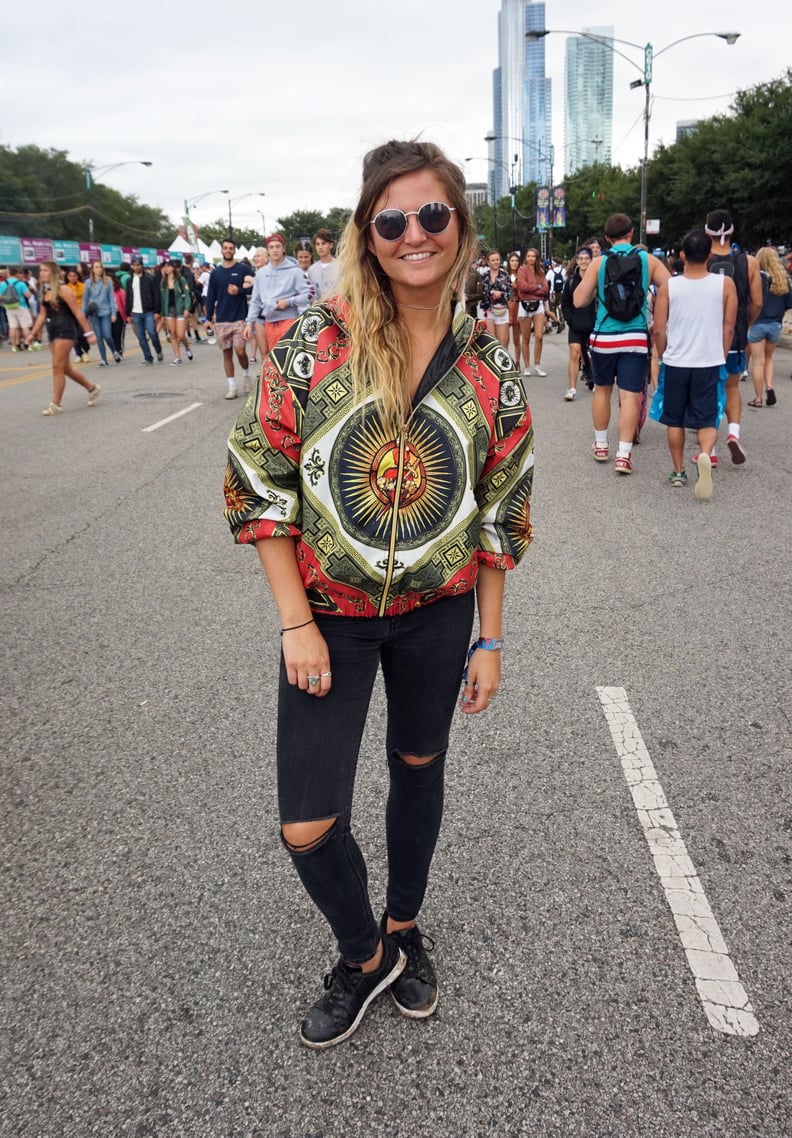 Trying to show a little skin at Lollapalooza but worried you might get cold? Take a cue from this festivalgoer, who zipped an eye-catching bomber over her black bikini top.