Madewell's Fall Lookbook Is Here — and So Are All of Our New Outfit Ideas
Madewell drew from an elite set of iconic Fall dressers to fashion its latest collection. Inspired by Ali McGraw, Jane Birkin, and Annie Hall (a personal fave), the brand's Fall 2019 lineup is a mix of classic seasonal prints, corduroy, denim, and florals — all with a '70s bent. There is a floral dress topped with a shearling jacket that looks like it marched right out of Penny Lane's closet and a boxy plaid coat we have visions of Diane Keaton wearing. Beyond the vintage vibes, there are cool contemporary updates — wide-leg jeans paired with printed high-tops and a puffer jacket crawling in flowers.
In the brand's lookbook, the pieces are expertly styled to appear effortlessly done. In fact, they might not require so much effort after all. These are outfits that make dressing easy and are infused with just a touch of newness — think a checked coat thrown over flares and finished with leopard-print mules. Not altogether complicated, but here I am staring at the look, willing it to appear in my closet. That's the effect of the new looks as a whole. A wish-you-were-in-my-wardrobe-right-now feeling. And, if you're a Madewell cardholder, you're lucky enough to make that wish a reality, since you can access the new arrivals on site today. As for the rest of us, we'll be waiting for the official Fall drop and gathering all the outfit inspiration right here until then.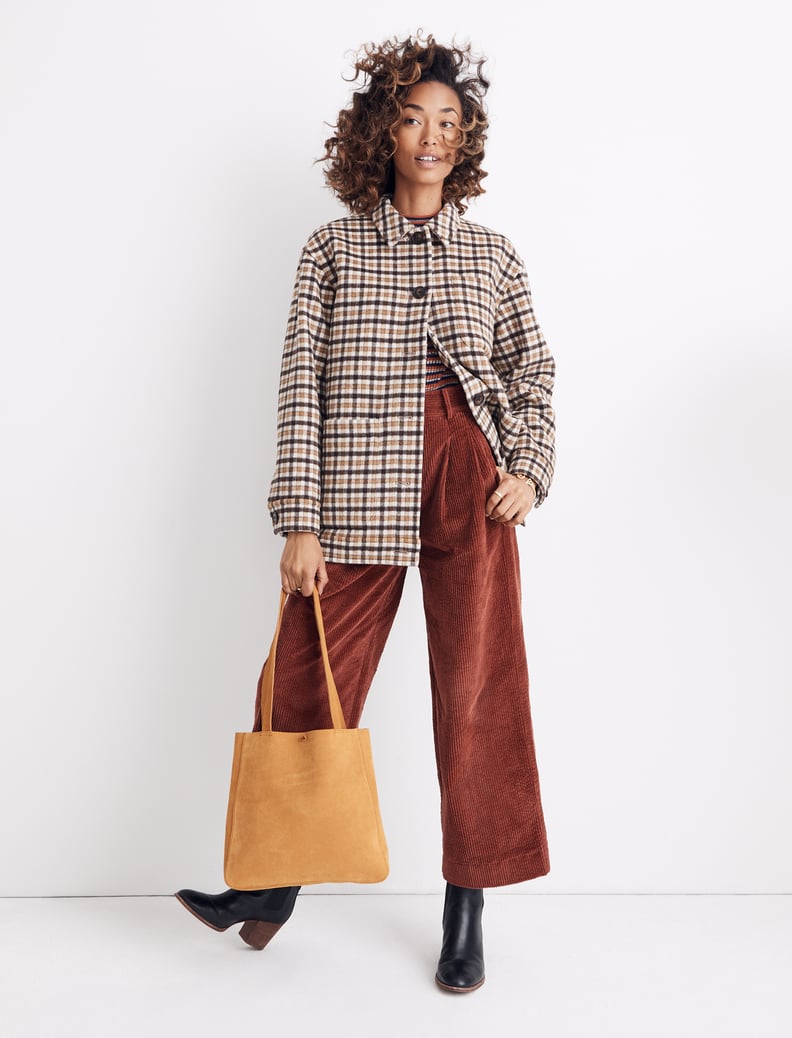 Madewell Fall 2019
Cropped pants leave plenty of visual real estate for a great pair of boots.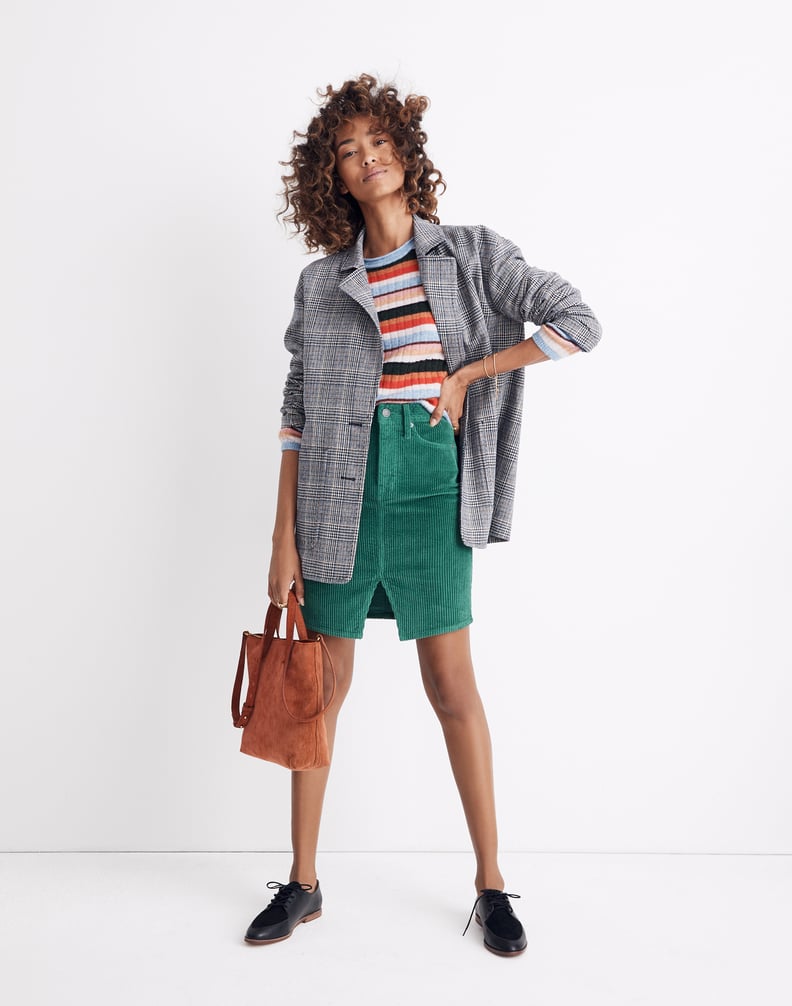 Madewell Fall 2019
Is brightly colored corduroy the new denim? Sign us up for this emerald green mini!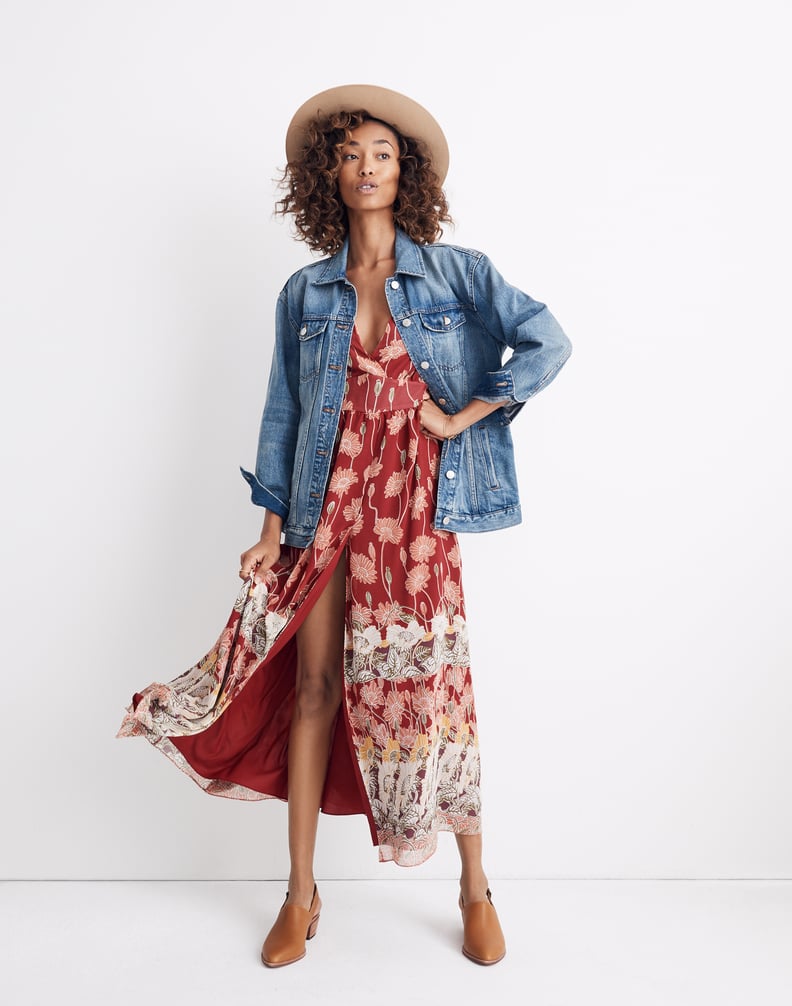 Madewell Fall 2019
Warm up a bohemian maxi with an oversize denim jacket and closed-toe mules to give it a Fall vibe.
Madewell Fall 2019
Wondering what to wear with everything? This shearling-lined jacket, obviously.