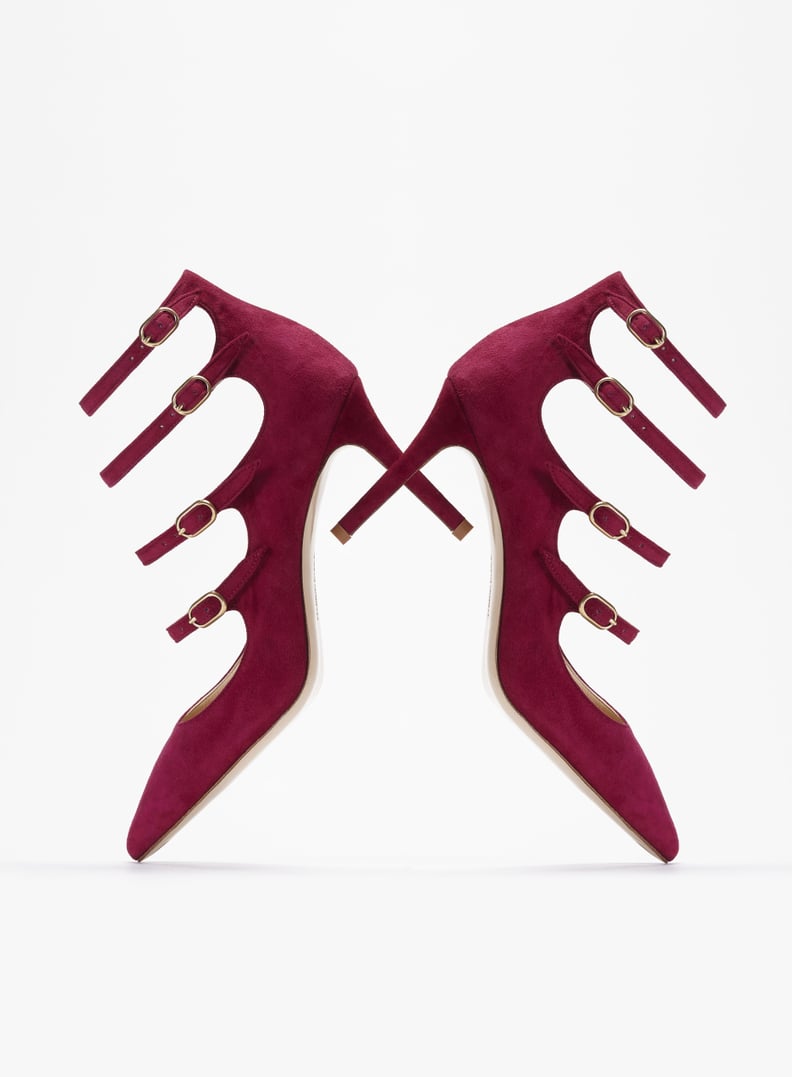 As POPSUGAR editors, we independently select and write about stuff we love and think you'll like too. If you buy a product we have recommended, we may receive affiliate commission, which in turn supports our work.
Any wedding guest can attest to the fact that by the end of the night, there's hardly a woman still standing in her shoes. A long day in heels is a nightmare — forget trying to dance in them at the end of it. So, when we caught wind of a new luxury shoe collection designed to emphasize wearability, we were intrigued. And, when we found out there was an experienced podiatrist behind the beautiful lineup, we had to meet her.
Enter Marion Parke, the savvy foot-doctor-turned-designer behind her eponymous shoe label that's now being sold at Moda Operandi, your first indication that the debut collection is already kind of a big deal. Marion would be the first to admit that. She's come a long way from experimenting with arch supports and pads to designing a prototype that finally addressed the gap most women have in their wardrobes. "I said, 'I can do this. I can take what I know as a podiatrist and very tastefully and discreetly incorporate it into a luxury shoe.' So that was my moment. I was standing in front of my shoes and recognizing a void." From there, she simply got to work on the technology.
OK, simple isn't exactly the word that comes to mind when describing Marion's quest for more comfortable shoes. In this business, as she puts it, "literally millimeters count." So her attention to detail is crucial. You can't pile on the padding, because it actually changes the volume, and consequently the shoe gets tighter on your foot. Or on the flip side, the padding can move around a lot. Marion's solution builds these "functionality and wearability points into the shoe and then covers them with the same beautiful materials as the upper, so it blends seamlessly with the rest of the [body]." Of course it's not just how the shoes are covered, but with what.
When Marion first connected with factories in Italy to build her prototype, she learned that the traditional insoles used in Italian dress shoes has been the same model for decades. "It's basically a flat piece of cardboard, wrapped in leather. A little bit of material for cushioning, and that's it. The sole is flat." No wonder our feet hurt. Marion's model goes much, much further to create arch support and actually redistribute the weight from the ball of your foot. "I took that insole and turned it into an orthotic," she explained. Additionally, she's crafted cupping to the heel to help focus the heel of the foot over the heel of the shoe and create more stability. But the real kicker is this: medical-grade material that was developed to have similar properties to soft tissue. According to Marion, "it's like adding another layer of soft tissue to the bottom of the foot, and instead of bouncing back like the runner that most brands use, it molds to your foot over time."
Still, when all that's said and done, the real point is that you don't even realize that all of that is going on. "Nobody wants to advertise that they're wearing arch support. That was my whole idea." Marion explained, "All of this can be done on a very tasteful level. It can be done discreetly." Still, you should know, Marion is designing covetable shoes, not comfortable shoes. That was a distinction she was careful to make during our sit-down.
"I don't want anyone to be confused or misunderstand that we don't make shoes that are extra wide, for people with bunions, or extra deep for hammer toes; it's not something that can prevent shoes from having an injury or help your knee problem. That's not what it is. It's beautiful, handmade luxury shoes — it just has this intelligent design incorporated into a very discreet and tasteful way."
But if you're looking for a balance between beautiful and wearable, that's exactly what you'll find. You'll find pumps, mules, and even sheer booties, but nothing with a heel height over three and a third inches — that's Marion's magic number that's functional but gives you the look and the feel of a four inch. It's not an exact science, but Marion's attention to pitch and style sets these heels apart. She seems truly fascinated by tinkering with the pieces and getting the silhouette and the feel just right, as she did with her d'orsay model, one that required constructing two separate molds to get the fit on the toes and the heel just right.
That's the kind of painstaking attention to detail that's gotten her into Moda Operandi's trunk shows and earned her rave reviews from customers, but the fact that Marion herself is eight months pregnant and rocked her own heels for 11 hours at an event was all the convincing I needed to try a pair. I felt like a girlfriend had just confided her best kept style secret, and now, it's my duty to pass it on.
Read on to see a selection of the beautiful Marion Parke collection and to learn a bit more about the design process and her favorite pairs, straight from the designer. Then, when you're ready for your own pair, click on over to shop at Marion Parke.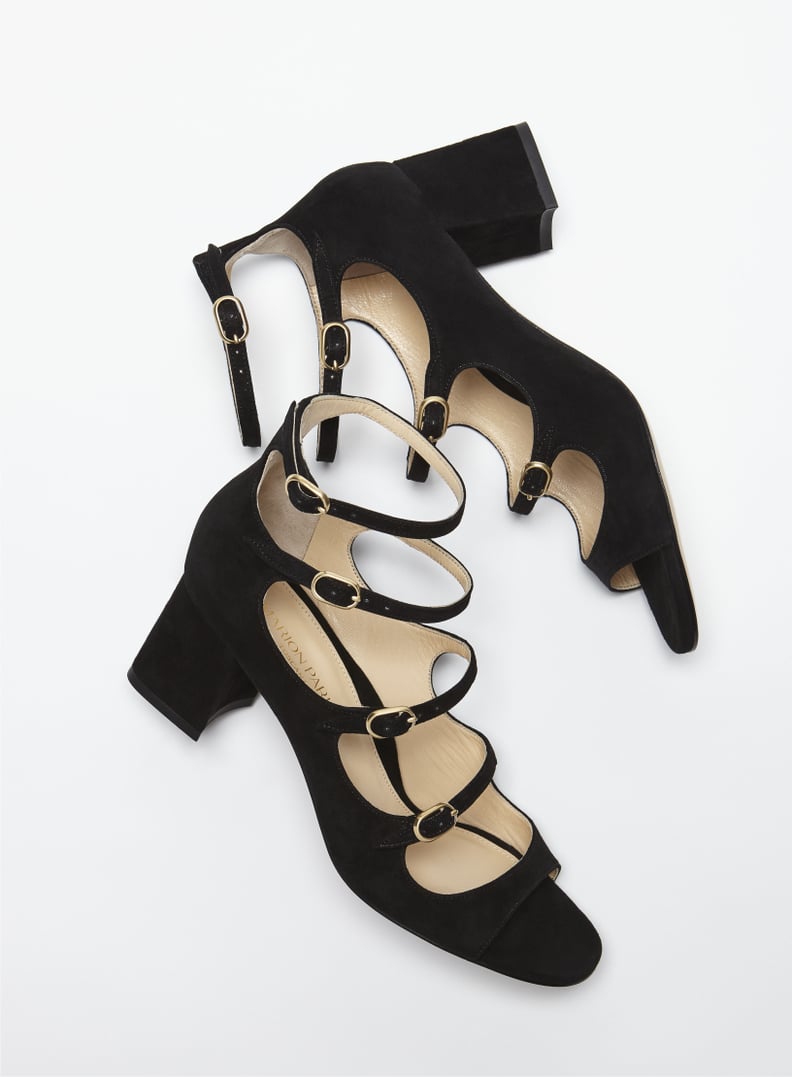 POPSUGAR: What's Your Favorite Pair?
Marion Parke: The Bernadette sandal, the Mary Jane sandal with the block heel, is probably one of my favorites. It's a really beautiful silhouette; it's a balanced shoe. I love the way the block heel came out. It's been one of our bestsellers.
Bernadette in black ($625)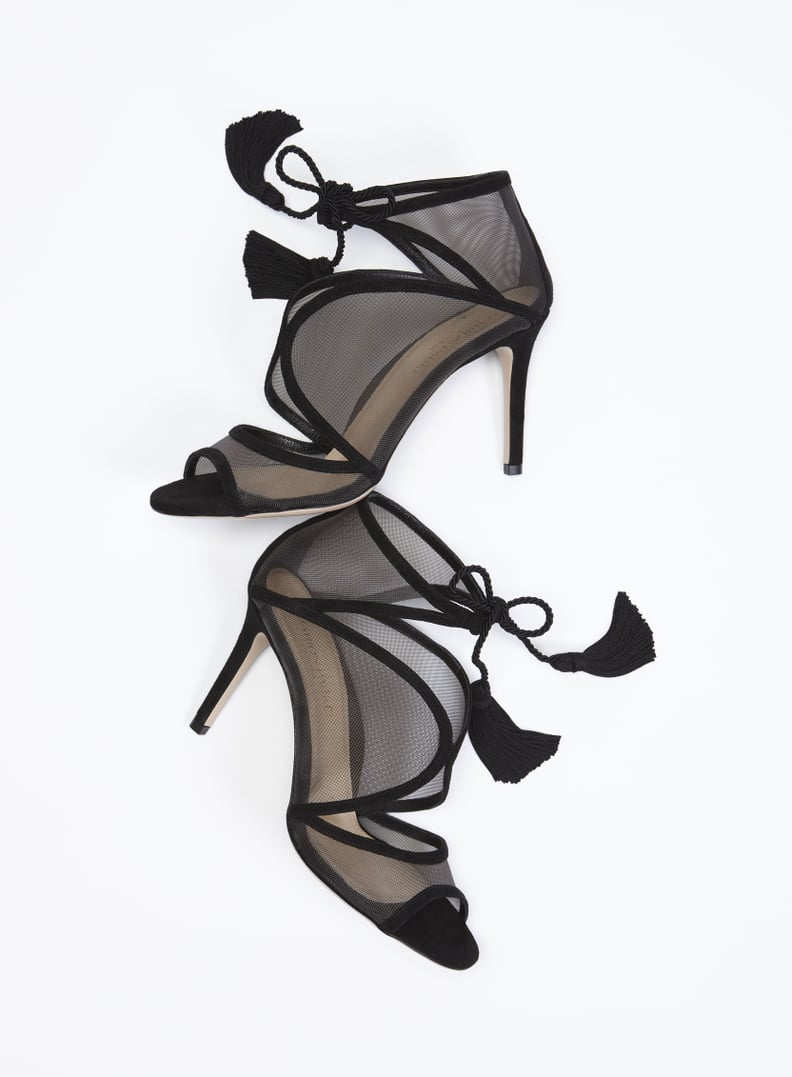 PS: What was your first design?
MP: My very first sketch that I showed my team in Italy was the Lita. It's a mesh sandal that has these beautiful Italian silk cords and tassels. It's been one of our bestsellers too. That was my very first sketch. . . . I think some people are sort of, it blows their mind that I can actually be a doctor and creative and sketch this whole time. They're not so different. . . . To do surgery requires manual dexterity and a surgical plan. My mother is an artist, so I grew up going to art classes over the Summers. I've always had that creative side.
Lita ($595)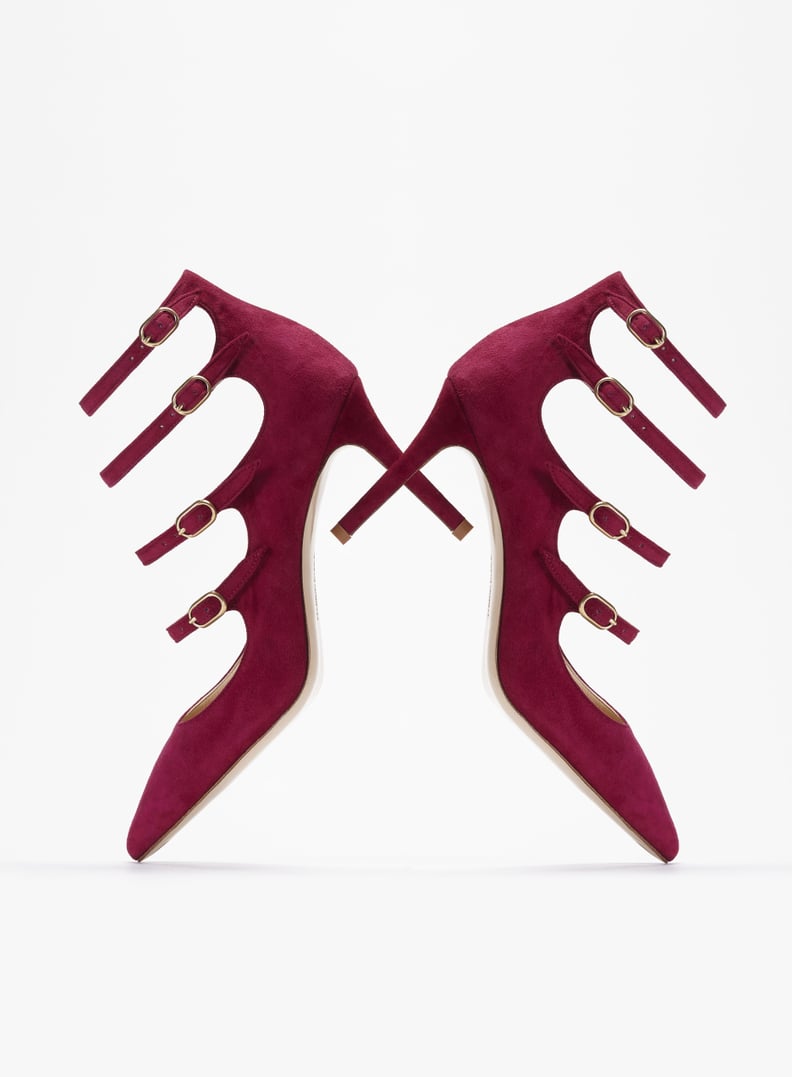 PS: Where does your inspiration come from?
MP: It's everywhere. I look at what's missing in my closet. I think about the customer as myself and what I want. What is missing. My production team, we work on styles together. We're going to always design our collection on what we think women want and what they're looking for. We're not going to follow trends. We're going to make what we like and hope that maybe we'll set trends.