Marsai Martin and Storm Reid Put Their Own Cozy Twist on the Stylish #DontRushChallenge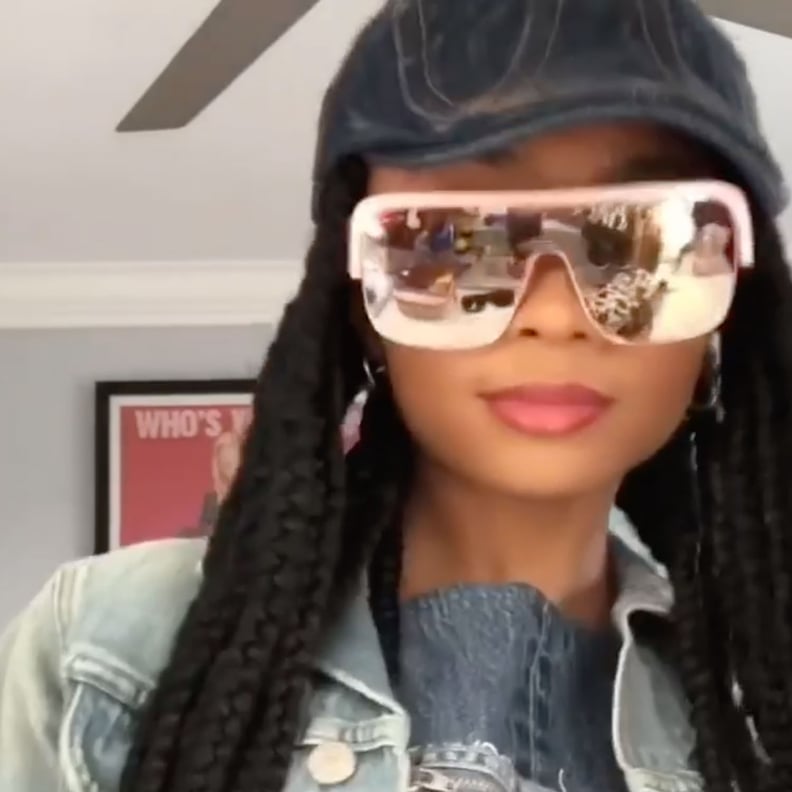 Whether it involves a flowy floral dress or sweatpants and a robe, staying indoors means dressing for yourself, and Marsai Martin is here to show us how it's done. In a video shared to her Instagram account on Friday, Marsai posted a compilation of herself and a few famous friends — including Storm Reid, Skai Jackson, Lexi Underwood, Shahadi Wright Joseph, Eris Baker, and more — adding a cozy twist to TikTok's stylish #DontRushChallenge.
The challenge, which originated from Twitter user @lase_asoloo on March 22, shows Black women changing from stay-at-home loungewear to badass going-out looks with the swipe of a makeup brush. People have since adapted the challenge to fit their personal style and show that women of all backgrounds are beautiful.
Martin, Reid, and their fellow celebrities took the challenge in a slightly different direction, going from glammed up to cozy chic, and we can definitely get behind this fashion trend. The sunglasses were a particularly classy touch, if you ask us. Watch their seamlessly edited video here, and keep scrolling to take a look at a few Twitter users whose style game is spot on.