Meghan Markle's Veil Isn't Just Stunning, It Tells a Story
We've been so excited to see Meghan's wedding dress, and the new Duchess of Sussex didn't disappoint. But her dramatic veil, also designed by Givenchy's Clare Waight Keller, was the real showstopper. Made from silk tulle, the veil stretched back a whopping five meters. There was so much delicate fabric that she needed help from two of her adorable pageboys to keep it flowing perfectly behind her. The veil was held in place by Queen Mary's diamond bandeau tiara, which was lent to Meghan by Queen Elizabeth. The tiara dates back to 1932, with the entire brooch dating from 1893.
Meghan wanted all 53 countries of the Commonwealth with her on her journey down the aisle — as a nod to Prince Harry's recent appointment as Commonwealth Youth Ambassador — so the veil design features flora from every single commonwealth country. Each unique flower was carefully researched and painstakingly embroidered by hand, making this a true royal heirloom. The embroidery work took hundreds of hours to complete, with each skilled worker needing to wash their hands every half an hour to keep the silk in pristine condition. The floral trim also included two of Meghan's personal favorites: wintersweet, which grows in the grounds of Kensington Palace outside Nottingham Cottage, and the California poppy, the state flower of her birthplace.
Other floral details include the English rose, Scottish thistle, Welsh daffodil, and flax flower to represent Northern Ireland. Cathedral-length veils may have fallen out of favor with brides over recent years, but we suspect Meghan's gorgeous veil is going to change that.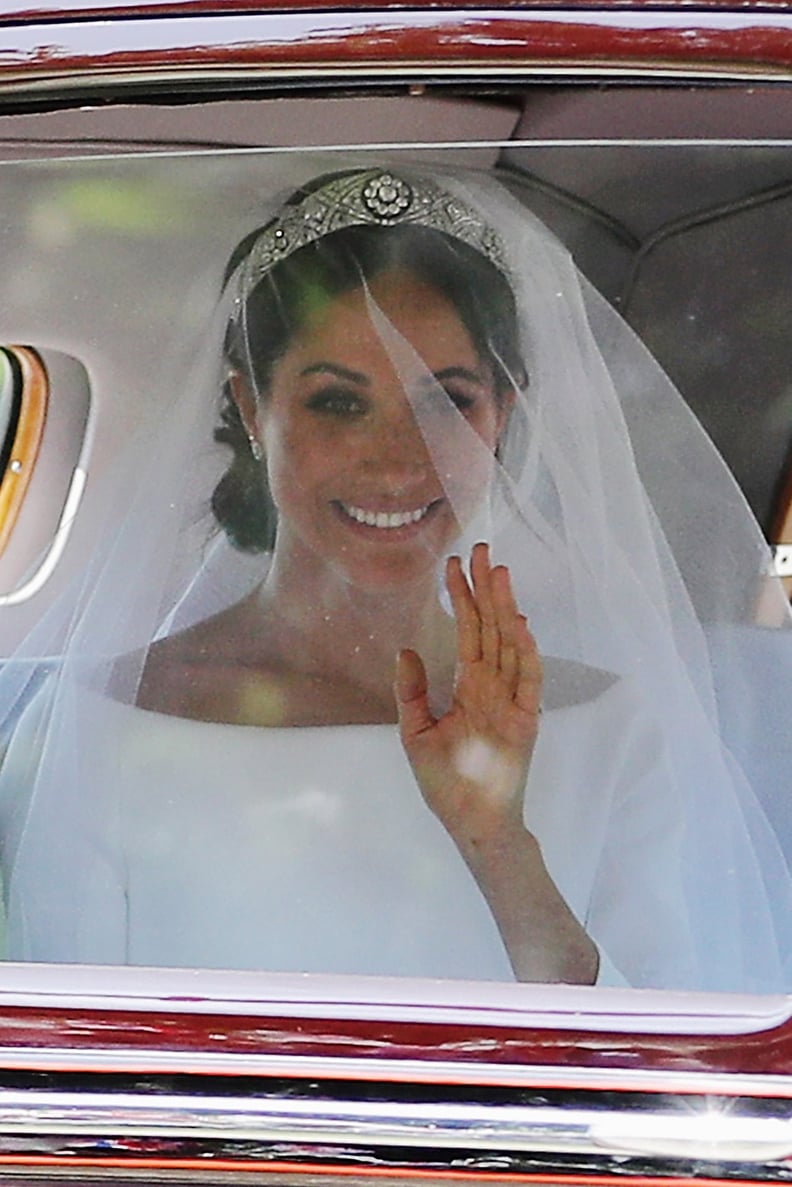 Meghan's Veil
A sneak peek of Meghan's veil as she arrives.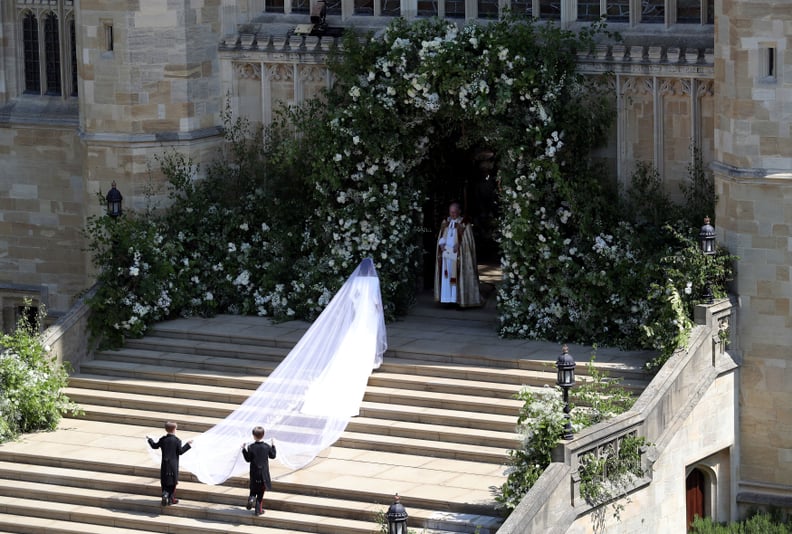 Meghan's Veil
Her two pageboys helping her up the steps.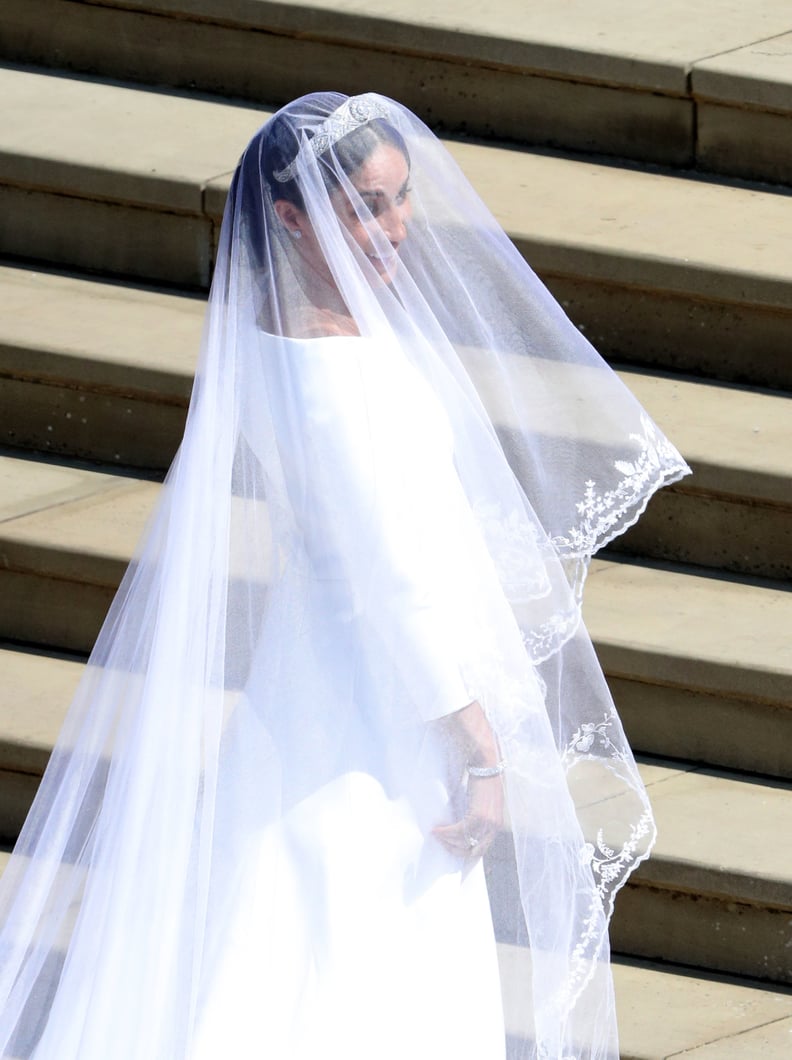 Meghan's Veil
The embroidered flower trim.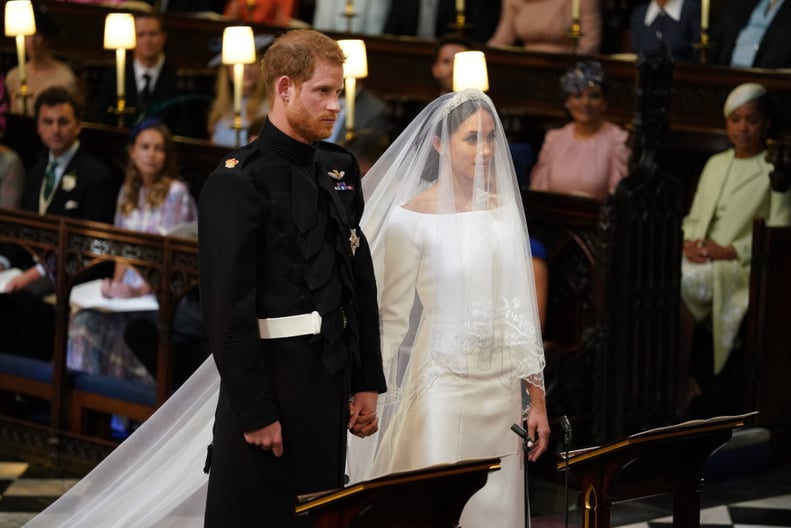 Meghan's Veil
Her gorgeous veil is five meters long.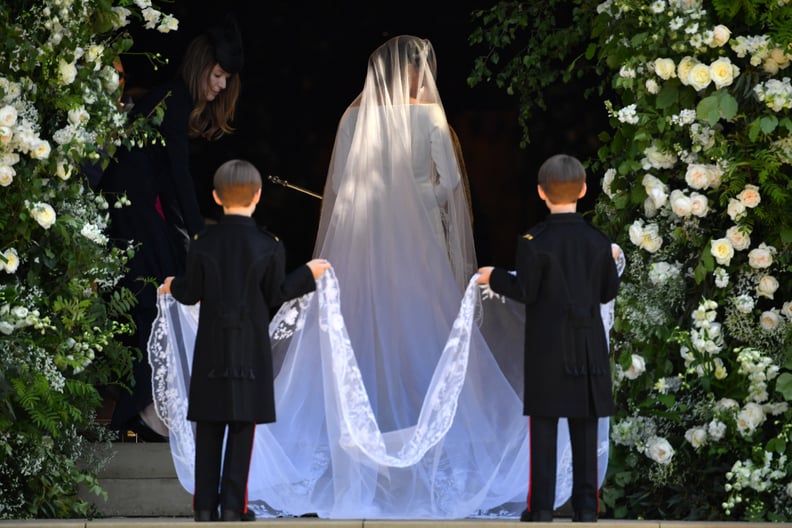 Meghan's Veil
Meghan's veil needed some very cute assistance.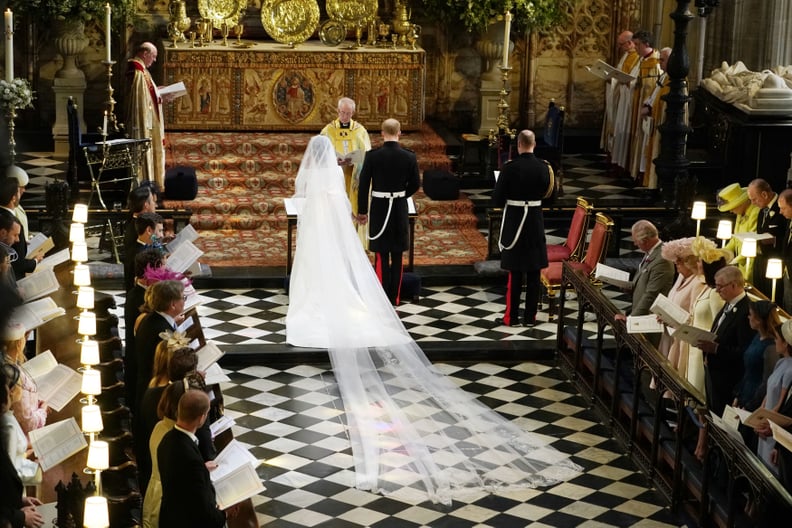 Meghan's Veil
It flows way back down the aisle.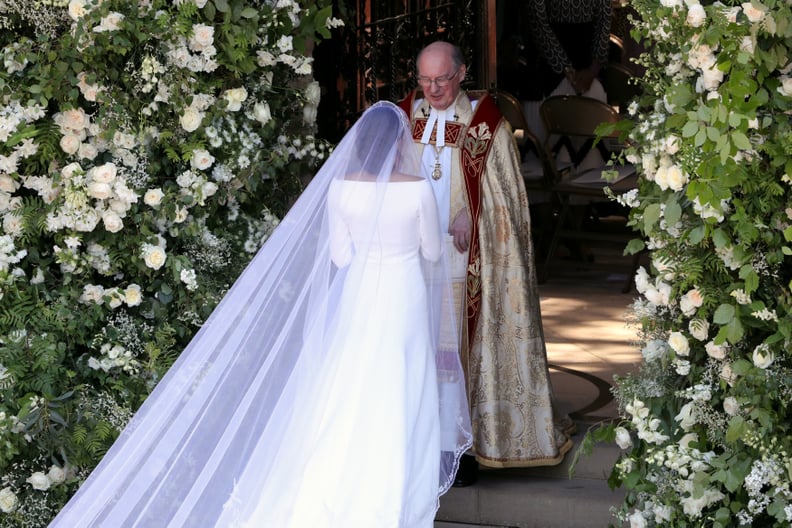 Meghan's Veil