When Melania Trump delivered her speech at the Republican National Convention, the words seemed all too familiar — mostly because we've heard them before, straight from the mouth of Michelle Obama. But while the wife of presidential candidate Donald Trump has denied any wrongdoing, she can't escape the fact that she did steal something from the first lady: a style tip, wearing one of Michelle's favorite designers, Roksanda, for the big event.
We could chalk it up to coincidence, but it wouldn't be all too surprising if Melania's been taking style notes from Michelle — she is a fashion icon, after all. Scroll through to see Melania's RNC outfit in full, then check out the Roksanda pieces Michelle's worn in the past.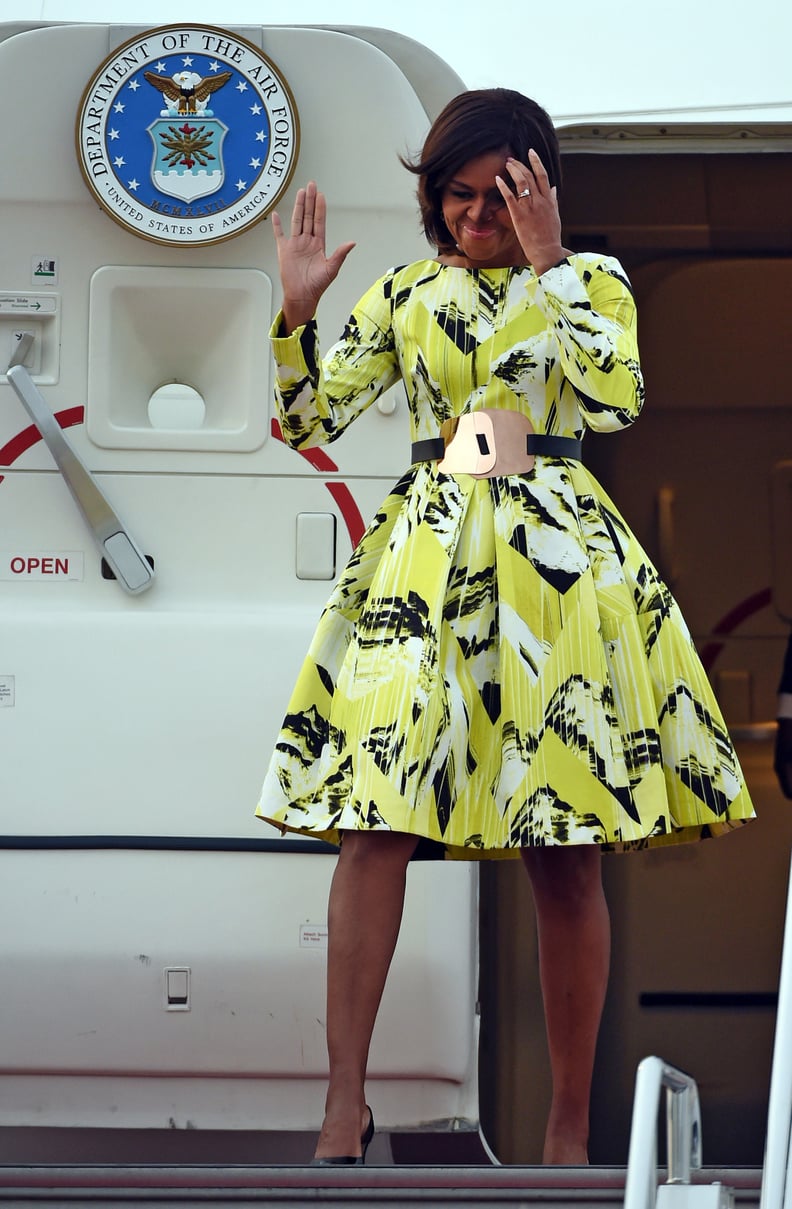 Pairing her chartreuse printed Kenzo dress with a Roksanda Ilincic belt in Japan in 2015.