Millie Bobby Brown joins fellow TV stars such as Dan Levy of Schitt's Creek and Hunter Schafer of Euphoria, dressing up like her favorite "quarantine show" character for W Magazine's TV portfolio, which was unveiled on Sept. 17. The 16-year-old Stranger Things star chose to portray Rachel Green from Friends, because she's "An icon! Rachel is my favorite. After all, she has a hairstyle named after her. I dream of people saying, 'I want the Eleven! Or the Enola!' I want my own hairstyle," Millie told W.
Millie's outfit of choice was a cream ribbed turtleneck with a plaid pleated skirt, one of Rachel's go-to combinations on Friends, especially during the earlier seasons that aired in the mid '90s. Millie even swept up her hair into a messy bun with loose pieces, a move we saw Rachel make from time to time, and she wore a red lip with some simple gold rings. Millie explained why Friends became the show she consistently turned on to escape from the news these past few months. "My little sister, who is eight, would get overwhelmed with fear, so every night I would turn on Friends. And I would get so happy. I love everything about that show."
Millie also touched on playing Enola Holmes in her new Netflix film — and the extremely tight corset that came with the role — confirming that after so much time away from work during quarantine, she was dying to dress up like a character again. It's a good thing W sparked the idea for a little '90s nostalgia, because we don't think we can unsee Millie's uncanny resemblance to Jennifer Aniston's iconic character. Scroll down to see how Millie took all the right style cues from Rachel to perfect the task at hand.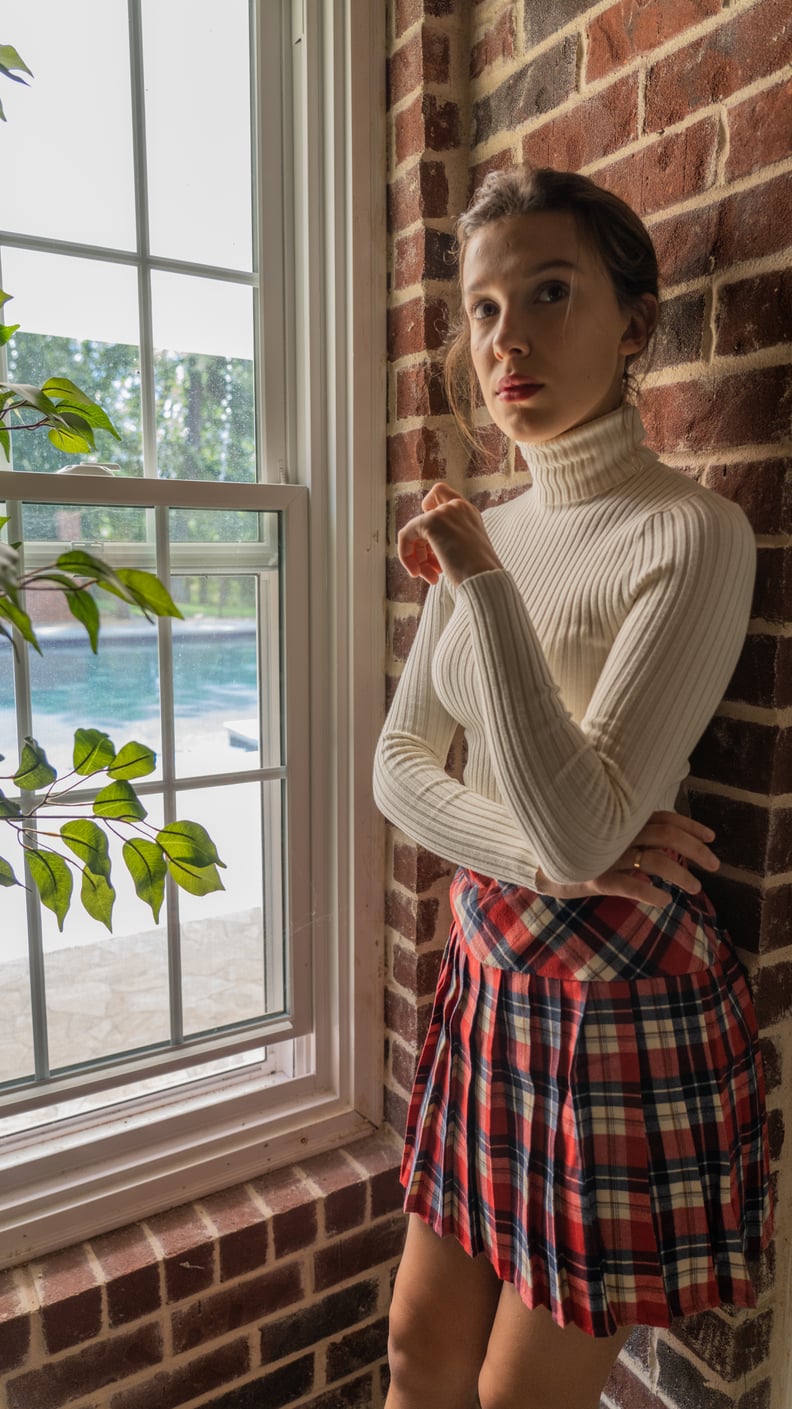 Millie Bobby Brown Dressed as Rachel From Friends
Millie was photographed by her brother, Charlie Brown, for W Magazine's 2020 TV Portfolio. Here she wears a Giu Giu shirt, plaid skirt, and LaBucq shoes.
Millie Recreated This Exact Rachel Look From Season 1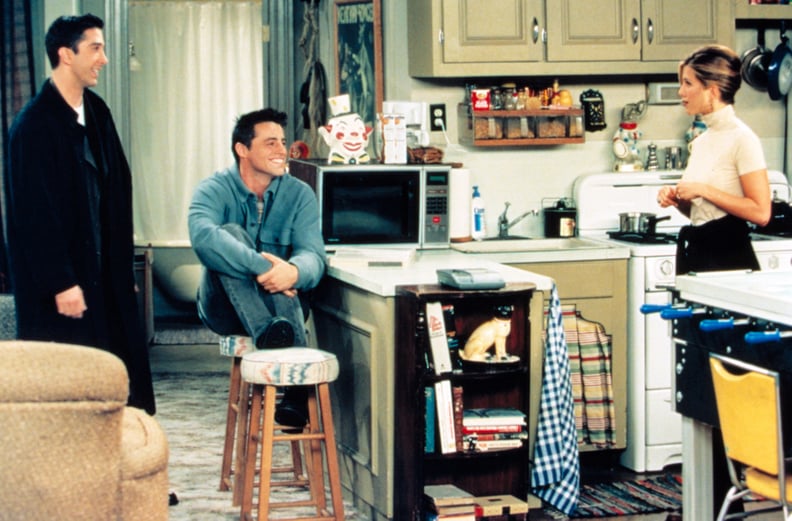 Rachel Swept Up Her Hair Into a Loose Bun and Let the Front Pieces Fall, Just Like Millie