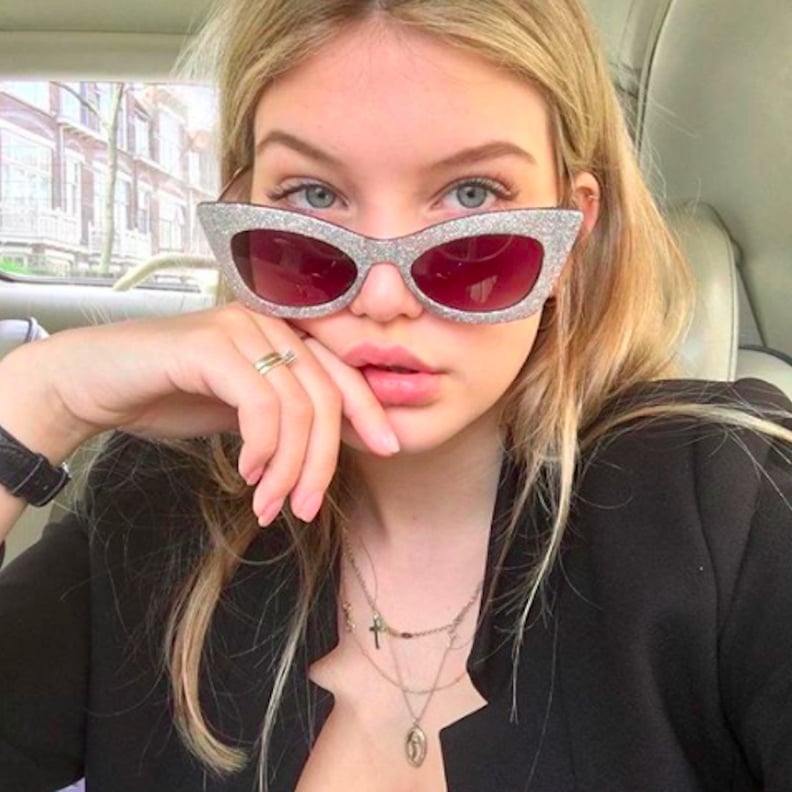 Iza Ijzerman is a 22-year-old Netherlands-based model who's driving the internet crazy, mostly because she bears an uncanny resemblance to Gigi and Bella Hadid. But it's not just her sultry pout, blond hair, and electrifying eyes that remind us of the duo. In our opinion, Iza has very similar style to both Gigi and Bella. She loves a sporty track pant just as much as an outfit complete with trendy statement sunglasses, and these are looks both Bella and Gigi can get behind.
Iza told Refinery29 she's been compared to Gigi plenty of times before. "The first time someone mentioned it was on Instagram. When I signed with Milk Studios, they posted a picture with the caption 'The new curvy Gigi Hadid,' so that's the moment I realized it might be true! I think I look more like Bella," she said.
Read on to compare photos and allow yourself to decide if Iza's more of a Gigi or a Bella. As far as we're concerned, though, Iza's an Iza — and she just happens to have a really great handle on fashion.
Iza and Gigi Both Own Rose-Tinted Lenses
But Iza's Newsboy Cap Is Bella's Territory
Iza Loves the Undone, Unstyled, On-Set Look, as Does Gigi
But Iza's Tube Top and Aviator Opticals Have Bella's Name All Over Them
Iza and Gigi Could Both Go For a Cozy Sweater
And Iza and Bella Are Bold Enough to Pair Bra Tops With Denim
Iza and Gigi Love a Good Vintage Rock 'N' Roll Tee
But Bella's the Queen of the Little Black High-Leg Bikini — and Iza's Not Far Behind
Iza and Gigi Love to Try Out Avant-Garde Cat-Eye Shades
And Both Iza and Bella Own Track Pants With Red Racing Stripes
Iza's Minnie Ears? Gigi Has a Thing For Them Too
But Both Bella and Iza Love to Pair High-Waisted Jeans With a Barely There Top