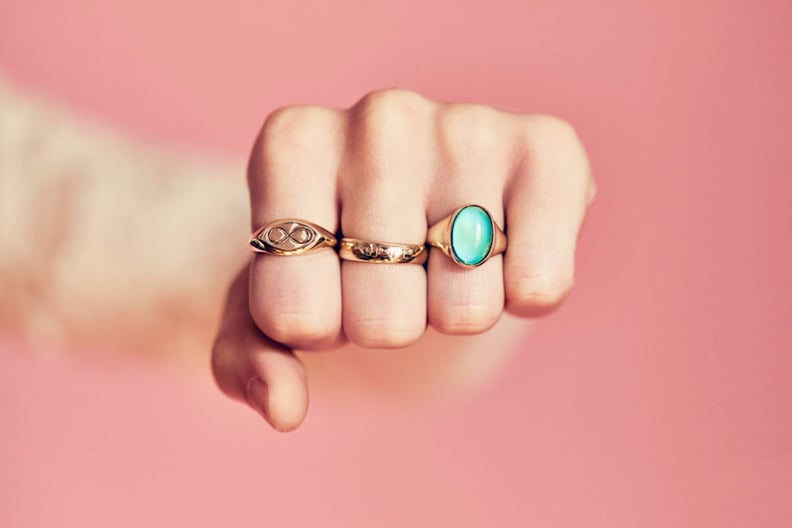 As POPSUGAR editors, we independently select and write about stuff we love and think you'll like too. If you buy a product we have recommended, we may receive affiliate commission, which in turn supports our work.
Sure, I had mood rings in my childhood days, but they were mostly made of plastic and came from the machines that offer a random prize for a quarter. Most of the time, I even overlooked the mood ring section at Claire's or Limited Too, heading straight for the wiry chokers or tie-dye terry cloth headbands. But with '90s trends back in style, it was only a matter of time before these magical little accessories found their way back into our lives — just maybe not for $1,150.
Designer Leo Sachs-Michaels created one in solid 14k gold for her Brooklyn-based brand Leo Black, and the color-changing crystals are sourced from Canada. "My first mood ring was a thick, color-changing band with silver glitter inside, [and it] felt like a portal to my soul. There are many pieces I wish I had held on to and could wear, but they haven't aged well. I wanted women to have access to playful jewelry that they could connect with on a gut level," the jeweler explained to Well + Good.
Whether or not you think this particular piece is worth the high price point, the oval-shaped design is definitely gorgeous. And at the end of the day, if you're just psyched that mood rings are back, and you can't wait to stack them with the rest of your baubles, you can always pick up a more affordable version. Maybe not for a quarter, but it might be worth it to shell out the cash for a nostalgic ring that reflects your aura. Scroll to decide.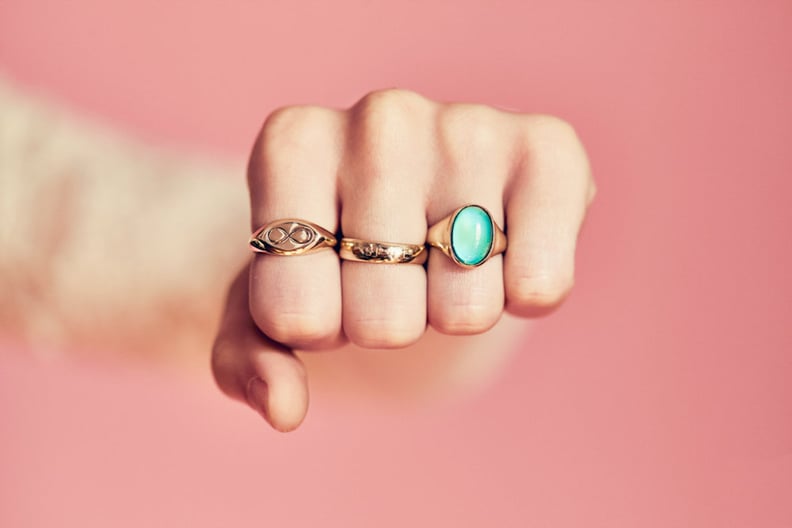 The Leo Black Ring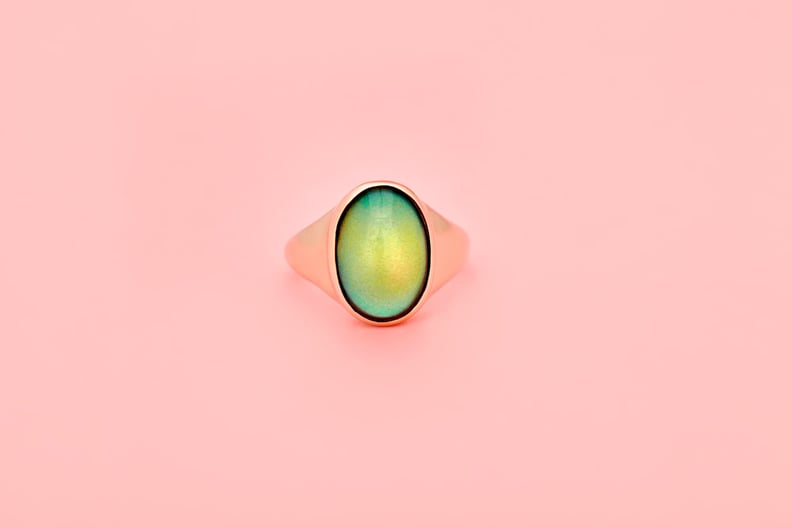 The Piece Turns Plenty of Different Colors, Depending on Your Body Temperature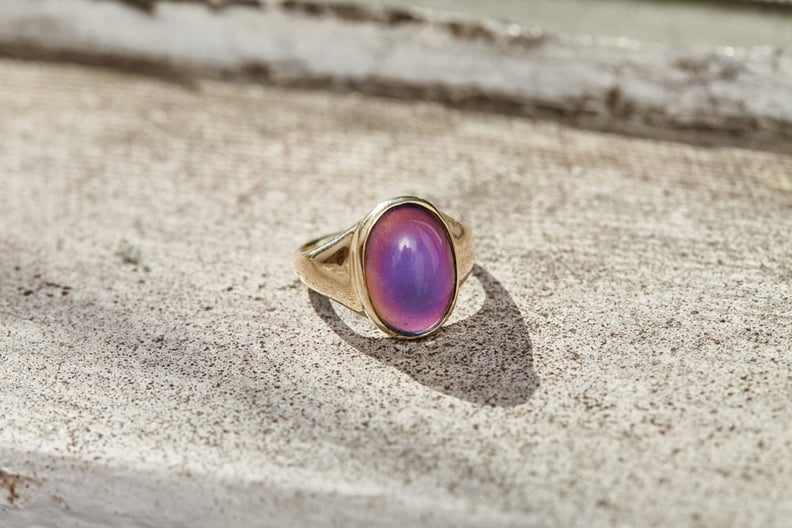 It's Offered in Yellow or Rose Gold
And Looks Particularly Gorgeous When It Turns a Deep Sapphire Blue
Shop alternative rings below.