Exclusive: How Naomi Watts Became Princess Diana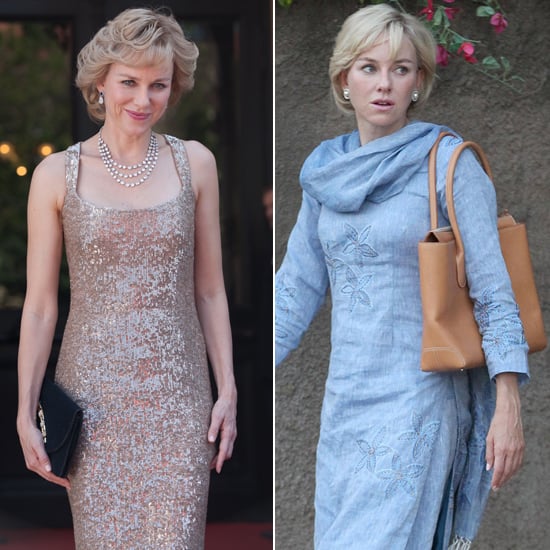 Costume designer Julian Day is no stranger to making clothes look like they belong to a specific era, a task he executes perfectly in Diana. The biopic, which stars Naomi Watts in the title role, has been available on demand since Feb. 4 and will make its DVD and Blu-ray debut on Feb. 11. In an exclusive video, Day explains that he couldn't just dress Naomi — he had to find clothes that suited both the actress and the icon she portrayed.
Day worked with designer Jacques Azagury, who created some of the clothes that Diana wore herself. "The dresses have a true history, a story," he told British Vogue. "It was touching to revisit and see Naomi transforming into Diana."
And of the choice to cast Naomi in the role, Azagury gave his approval. He said, "Of course it will never be the same, but if you're going to have anyone attempt it, well, Naomi is the crème de la crème." Tod's and Chopard clearly agree, as they helped re-create Lady Di's style for the film. See all the nostalgic on-set looks in the gallery!
Julian Day on Diana
In this exclusive clip, the film's costume designer, Julian Day, explains how he set about dressing Naomi Watts as Princess Diana.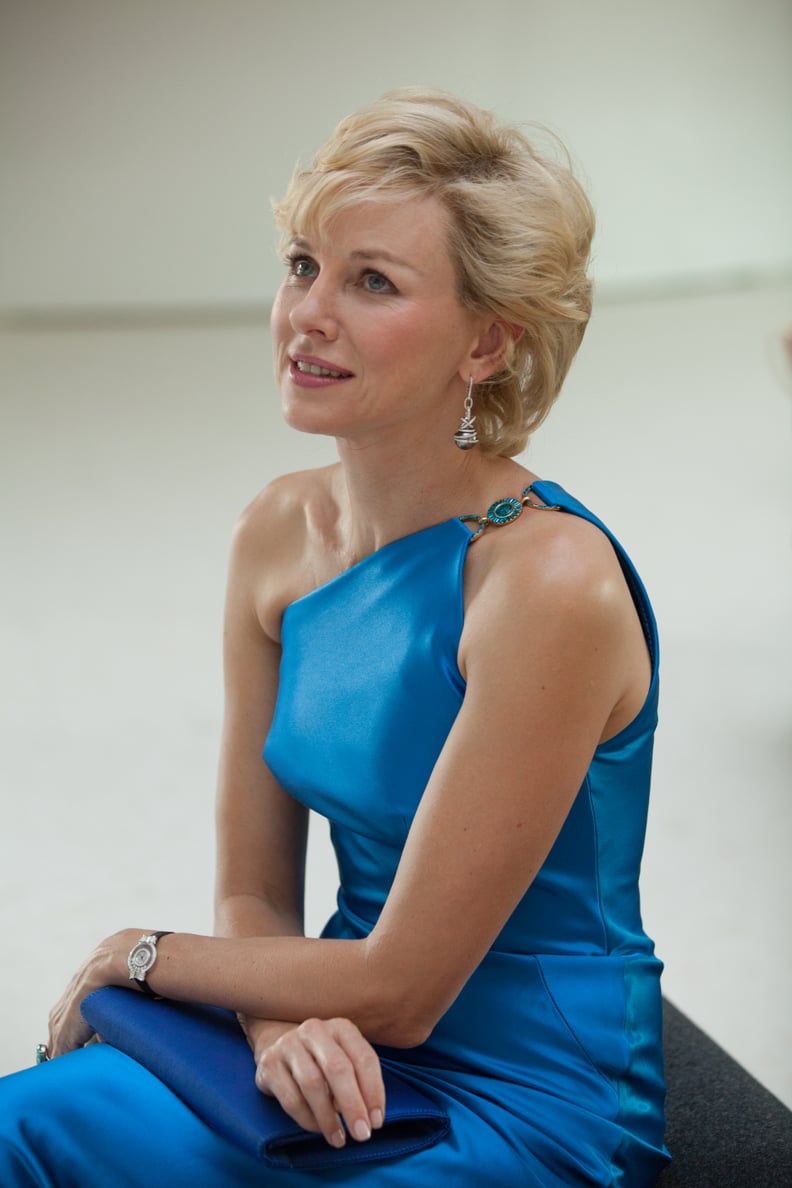 Naomi Watts in Chopard
In addition to offsetting her eyes with a striking blue column, the addition of 48 carats of pearls and a diamond timepiece adds extra sparkle.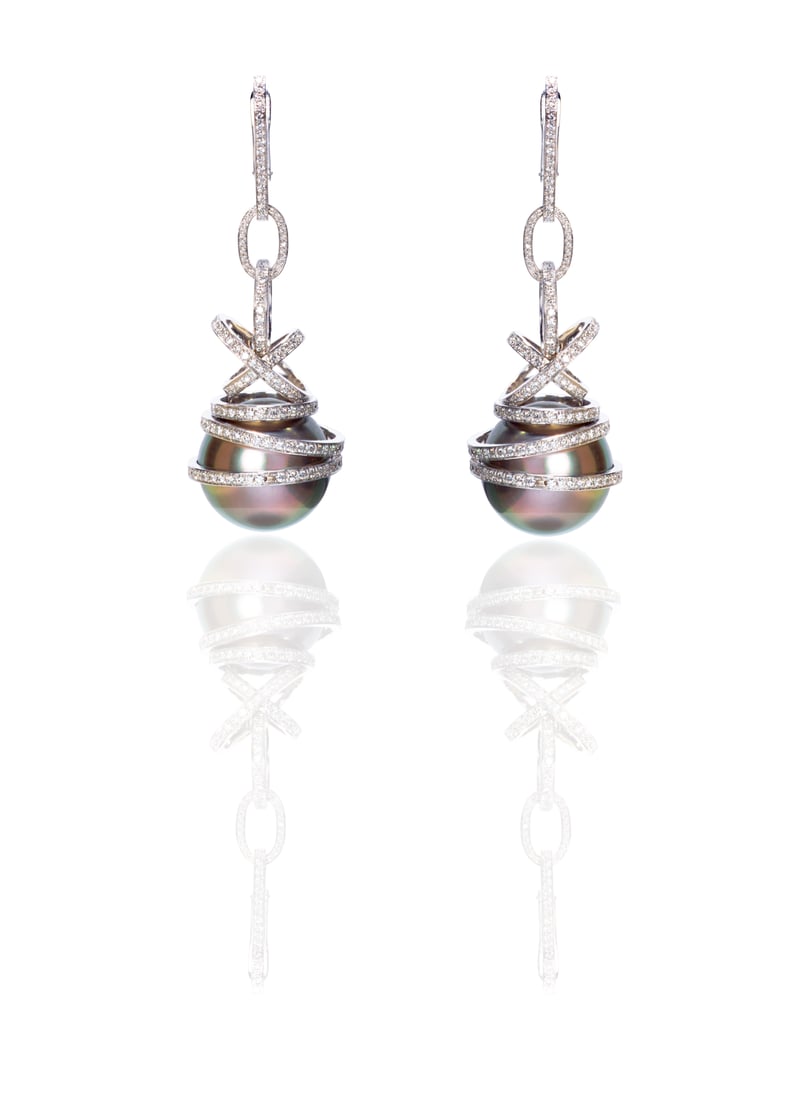 Chopard Earrings
Gray cultured, pearl drop earring set in white diamond pavé and 18-karat white gold.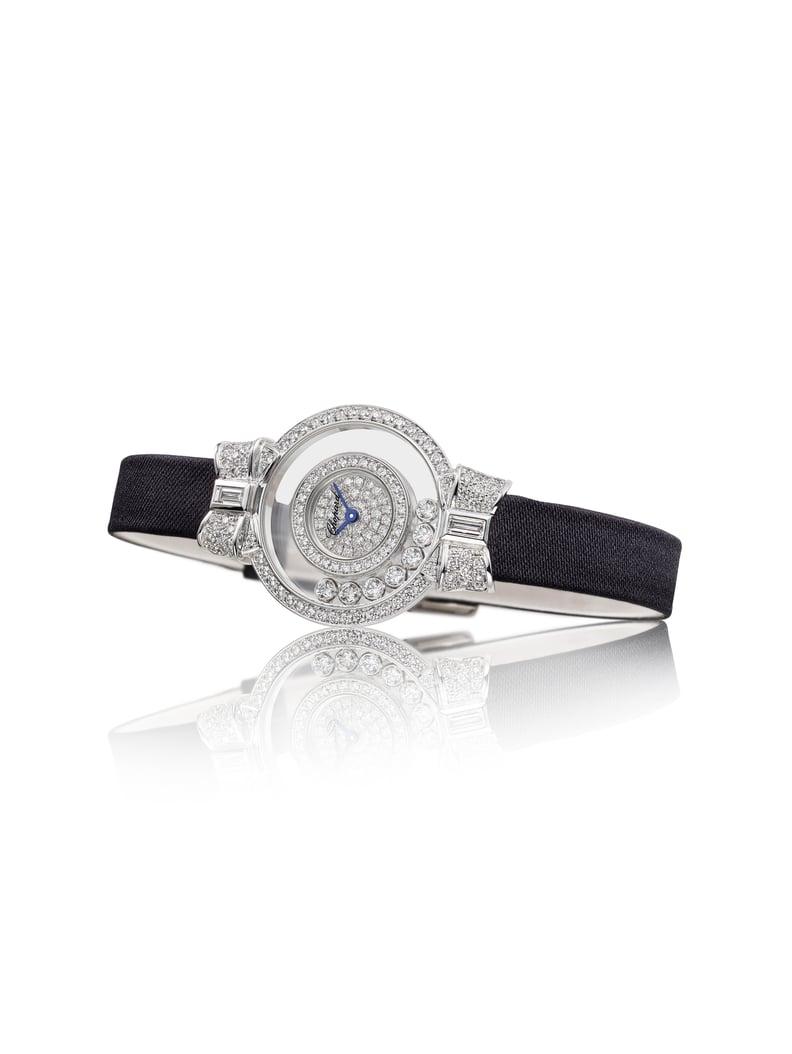 Chopard Watch
Chopard Happy Diamonds collection diamond timepiece, featuring a baguette and brilliant-cut white diamond face set in 18-karat white gold on a black satin strap.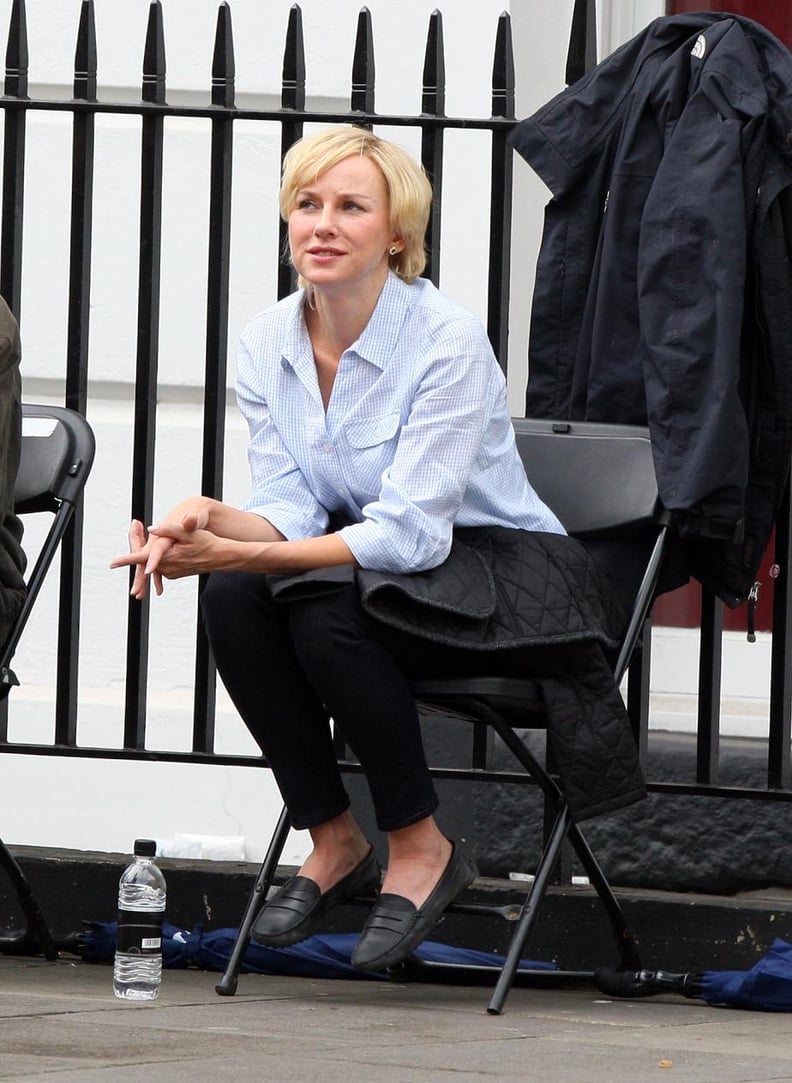 Naomi Watts in Tod's
Her casual style features slim denim, crisp button-downs, and Tod's Gommino Driving Shoes, naturally.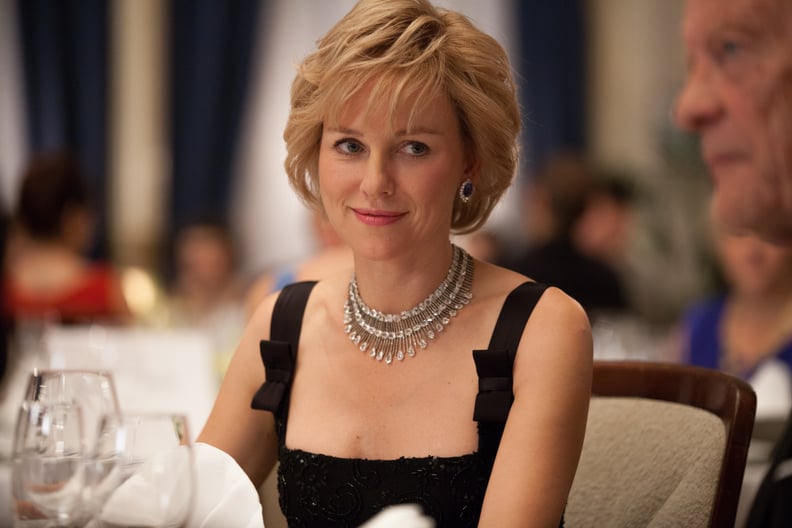 Naomi Watts in Chopard
This elegant black gown calls for diamonds and sapphires by the dozen (97 carats and 20 carats, respectively)!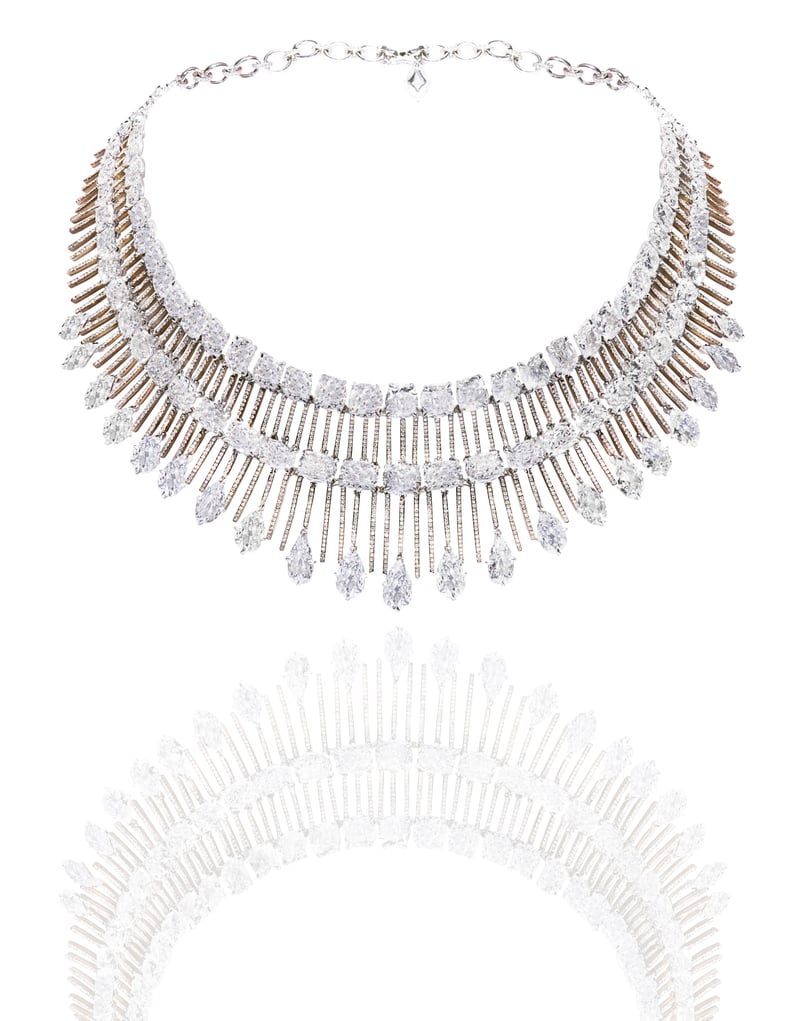 Chopard Necklace
Cushion-shaped diamonds, pear-shaped and brilliant-cut white diamond collar necklace set in 18-karat white gold and titanium.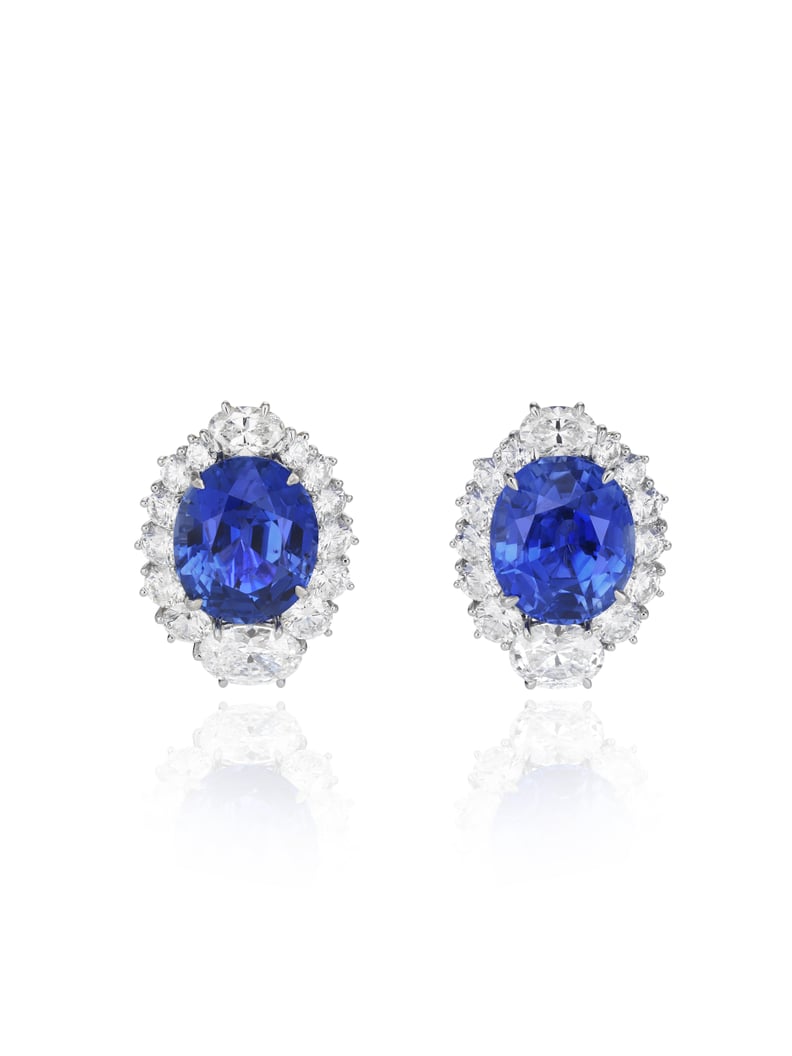 Chopard Earrings
Oval-shaped sapphire earring set with oval-shaped and brilliant-cut white diamonds in 18-karat white gold.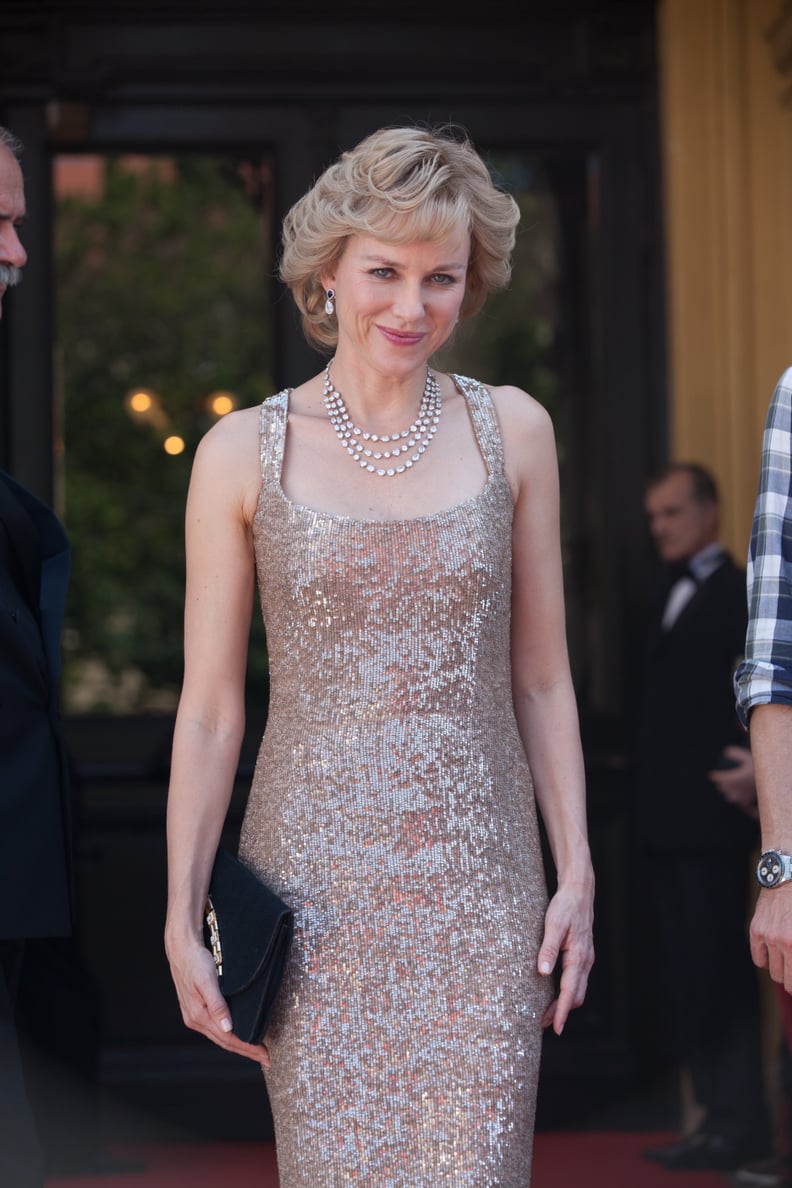 Naomi Watts in Chopard
If the dress wasn't dazzling enough, a diamond bib necklace finishes the look off with glimmering results!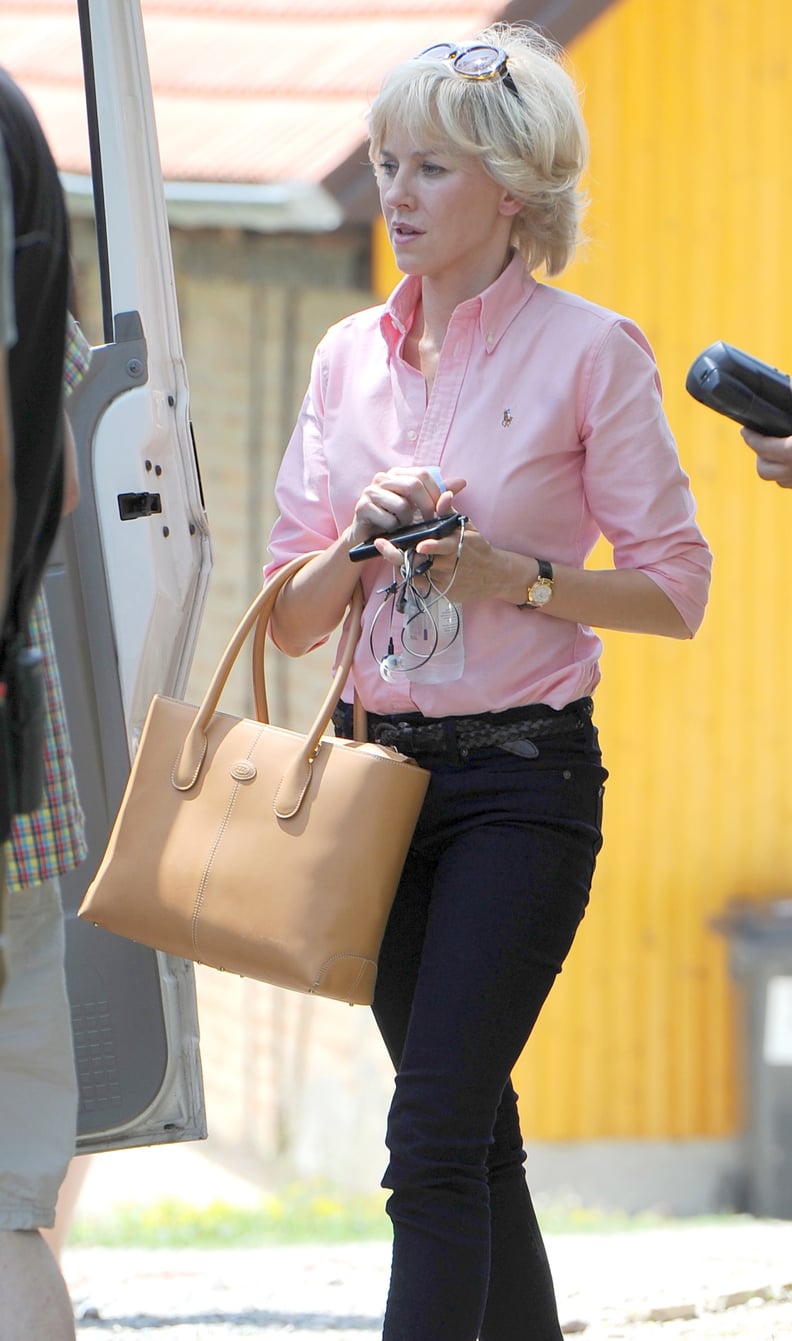 Naomi Watts in Tod's
In keeping with reality, Diana totes her Tod's D-Styling Bag, which was posthumously named for her in 1997.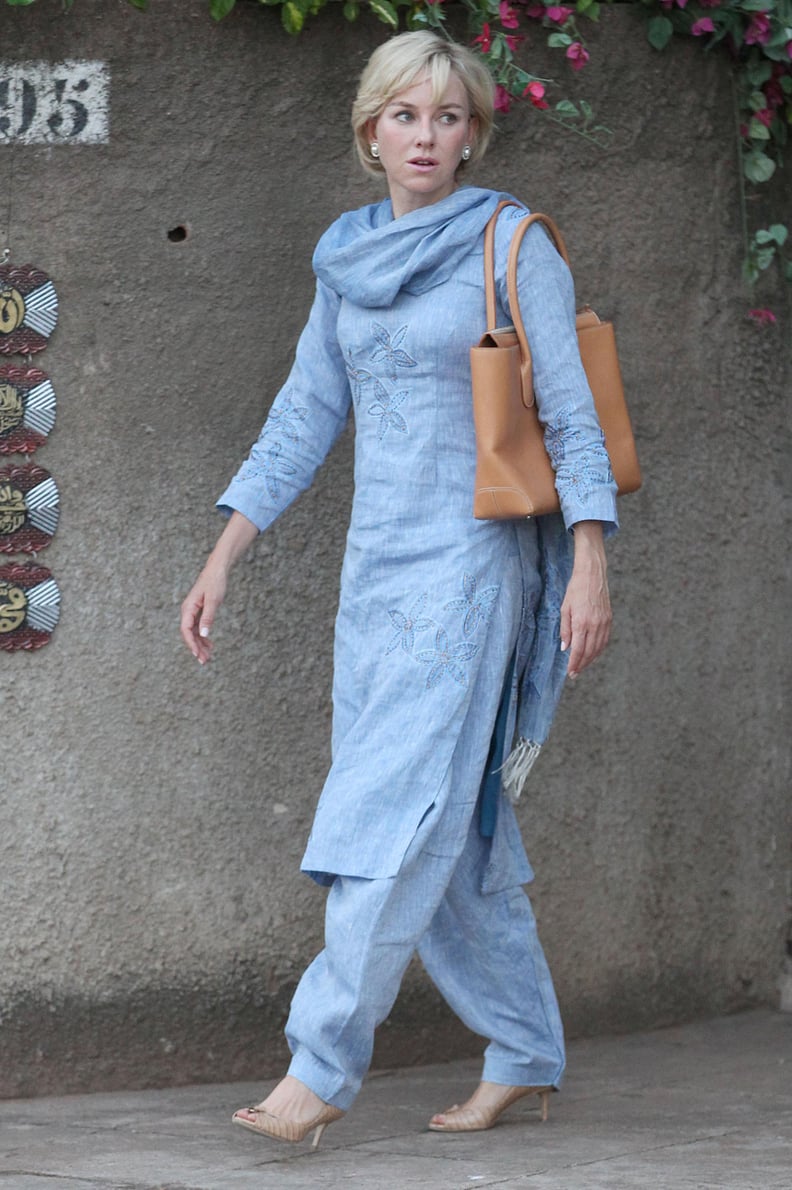 Naomi Watts in Tod's
Clearly, her D-Styling Bag is never far from her side in the film.

Naomi Watts in Chopard
The rich gold tone of these studs pairs brilliantly with the actress's golden locks.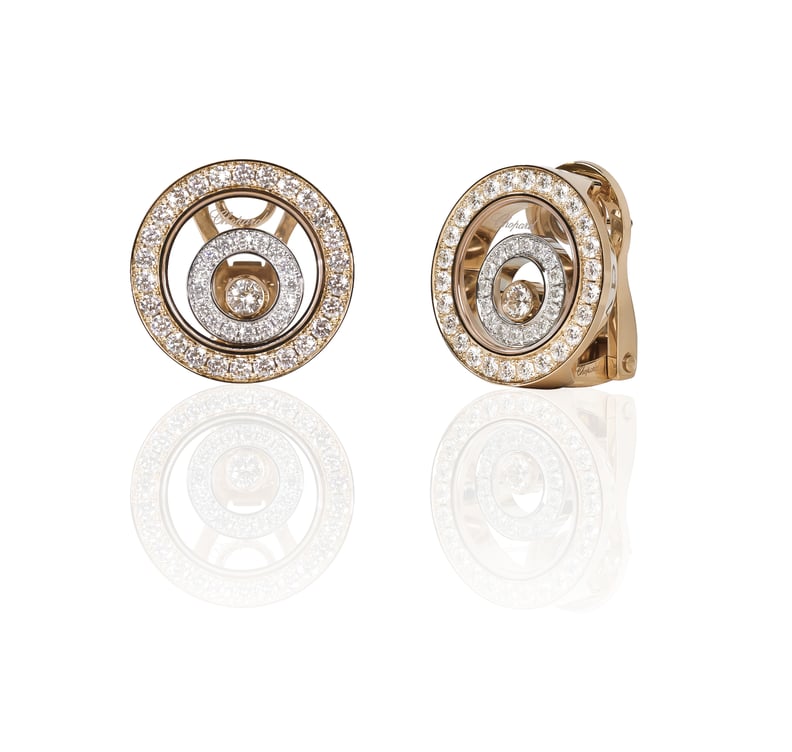 Chopard Earrings
Chopard Happy Spirit collection earrings, featuring floating diamonds in an 18-karat white and 18-karat yellow gold earring.