You Can't Miss Natalie Portman's Nod to Jackie Kennedy at the Golden Globe Awards
Natalie Portman's style has practically become synonymous with Jackie Kennedy, and at the 2017 Golden Globe Awards, she proved why. The star walked the red carpet in a bright, yellow Prada gown, and we were immediately reminded of the marigold Oleg Cassini dress Jackie herself wore to the 1961 state dinner. Natalie gave hers a modern take, however, with intricate beading and jewel details on the sleeves and hem. The long-sleeved silhouette hugged her baby bump, and Natalie completed the timeless look with accessories from Tiffany & Co. from 1910.
It's hard not to take notice that Natalie was paying a small tribute to her alter ego (she did pick up a Golden Globes nomination for best actress in the film Jackie). Whether it was on purpose or accidental, we say she completely nailed the first lady's style the 2017 way.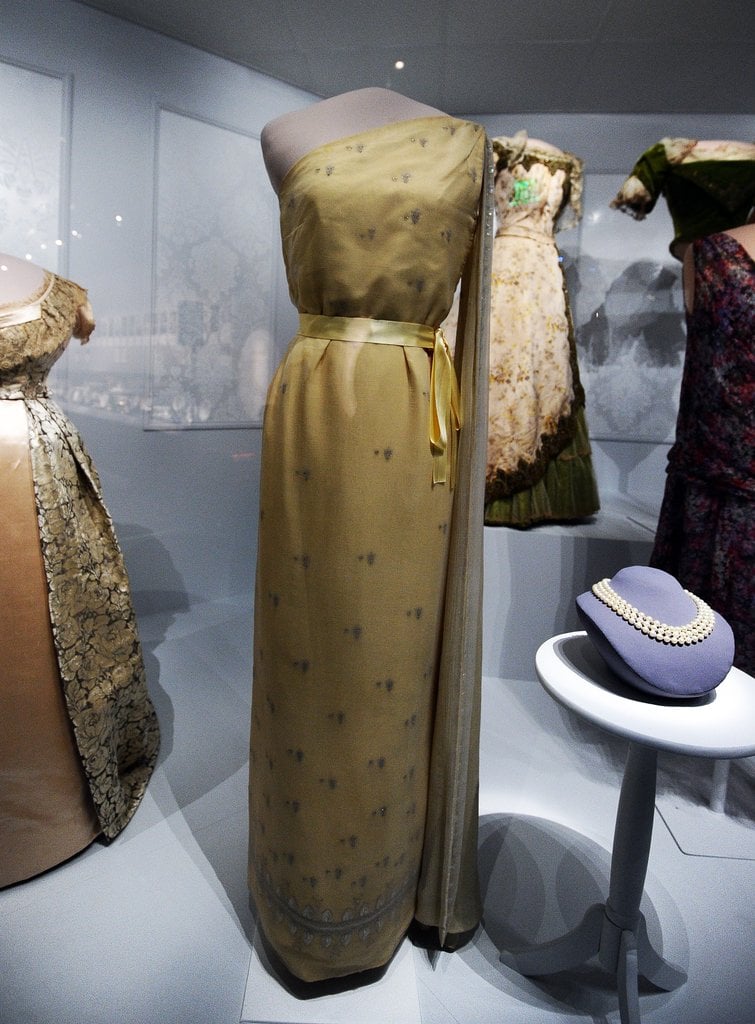 That Reminded Us of This Jackie Kennedy Look
Jackie wore this Oleg Cassini dress to the 1961 state dinner.
Close-Up Details of Natalie's Prada Look