I'm Actually Buying These Items From Nordstrom's Cyber Monday Sale
Paid Content For
Nordstrom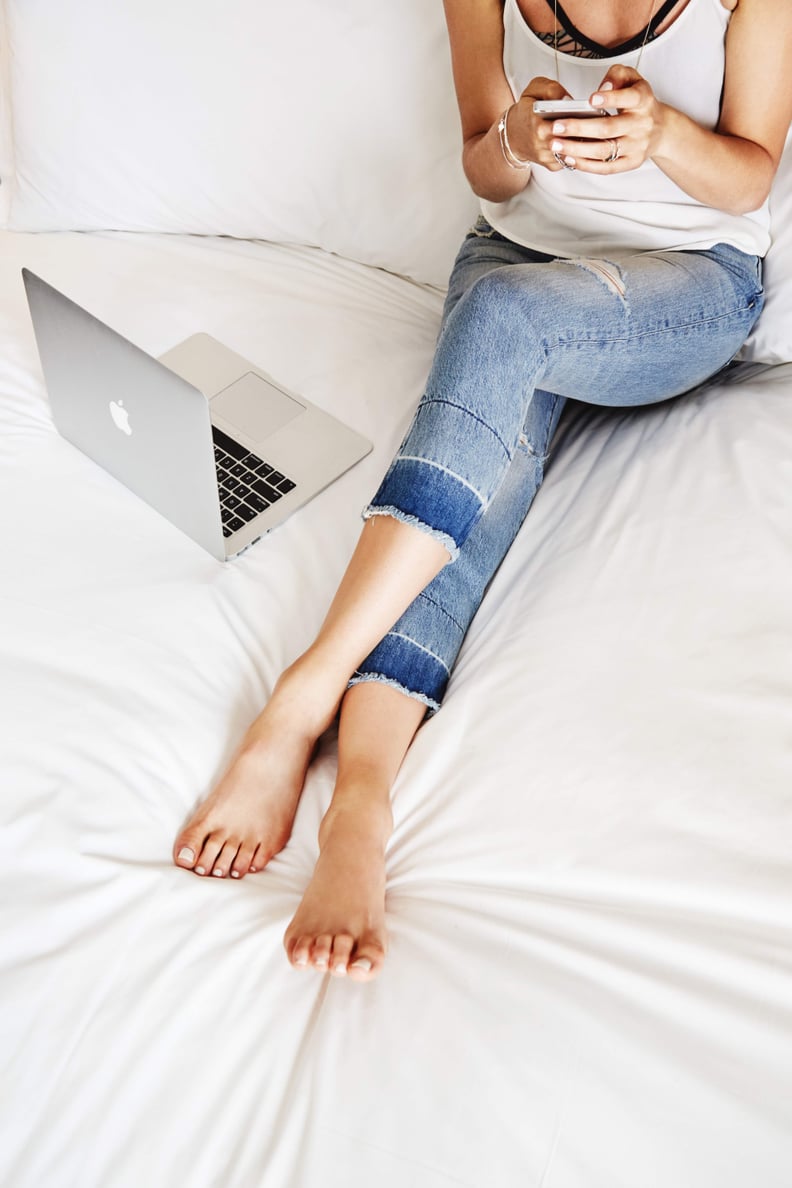 As POPSUGAR editors, we independently select and write about stuff we love and think you'll like too. If you buy a product we have recommended, we may receive affiliate commission, which in turn supports our work.
The holiday season is officially on. Thanksgiving is over (the turkey was delicious), and now it's time to get your festive retail therapy going. Are you one of those super brave souls that went shopping on Black Friday? I applaud your efforts. Me? I'm more of a sit back, relax, and click type of shopper. In my humble opinion, Cyber Monday should be considered a national holiday so we should be given the day off, enabling us to surf the web for the best deals on all the Fall/Winter items we obsessed over these past few months. But until it's added to the official work calendar, save your PTO and use this curated sale must-have list. Nordstrom's Cyber Monday sale has the best of the best at their sale, and my favorites are all here.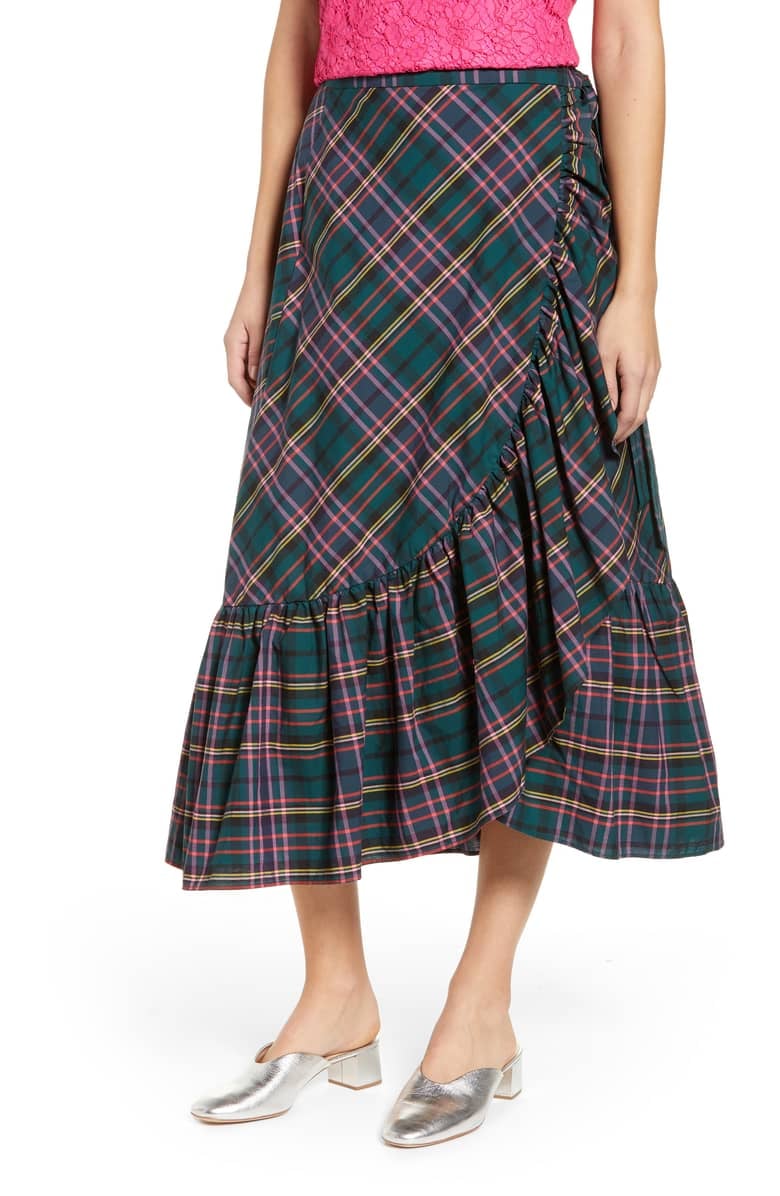 J.Crew Plaid Ruffle Wrap Skirt
The ruffle detailing on this Plaid Wrap Skirt ($74) adds the perfect party-ready touch to an otherwise mundane winter staple.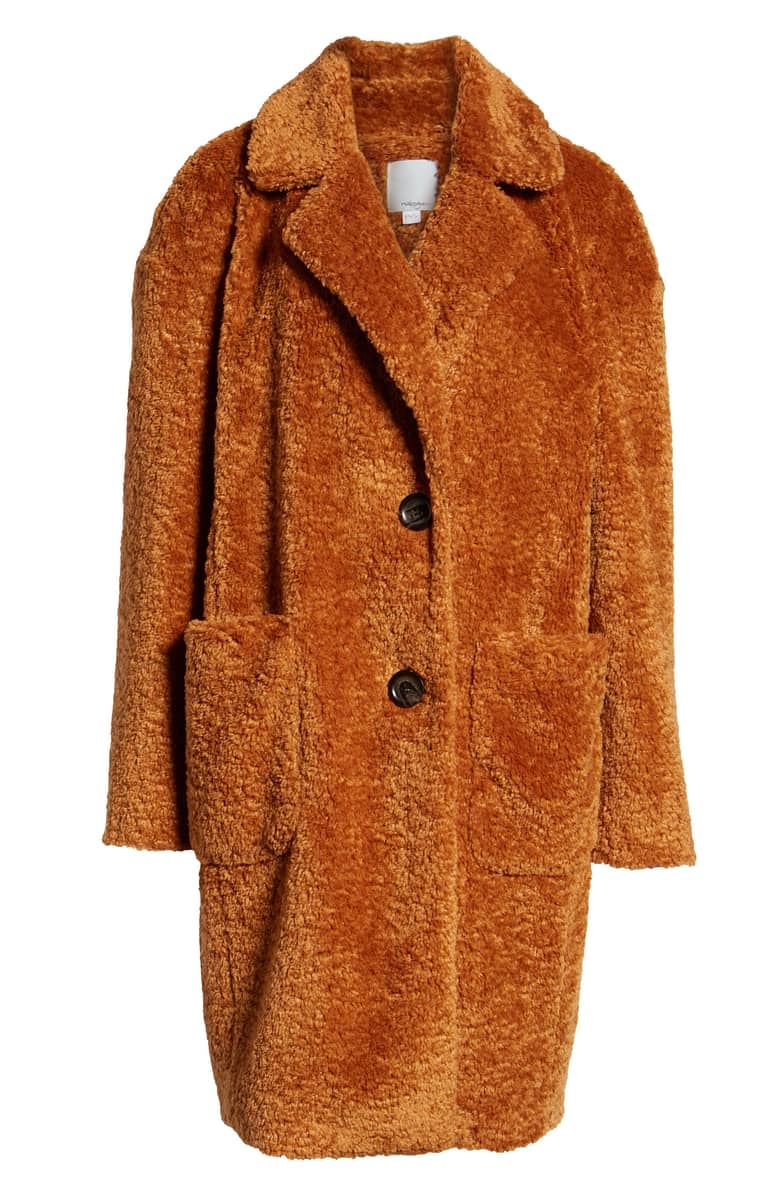 Halogen x Atlantic-Pacific Faux Fur Coat
Blair Eadie's collection for Nordstrom sold out almost immediately, which is why it's kind of shocking this Faux Fur Coat ($150) from the collection is available, and at 40 percent off!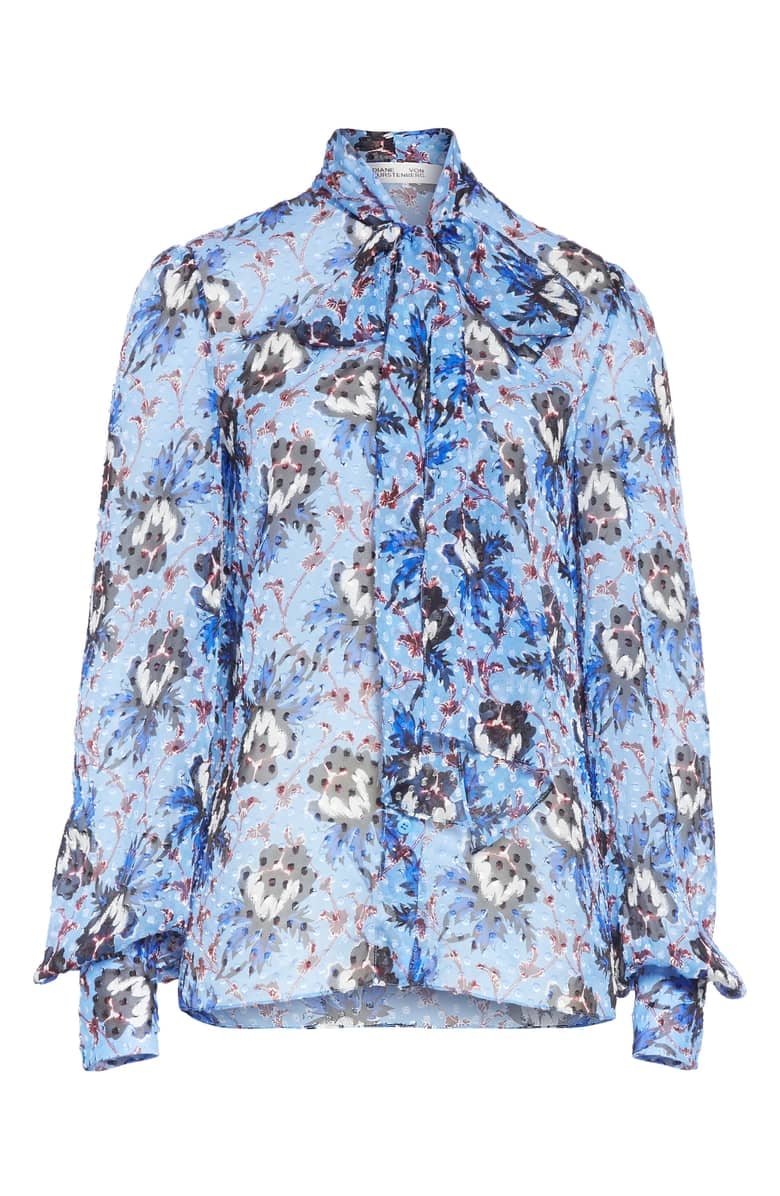 DvF Lanie Floral Print Tie Neck Silk Blend Blouse
Diane von Furstenberg practically invented the day-to-night wardrobe. Exhibit A? This Floral Print Tie Neck Blouse ($295), which is equally chic at work with black silk trousers, or at night with leather leggings.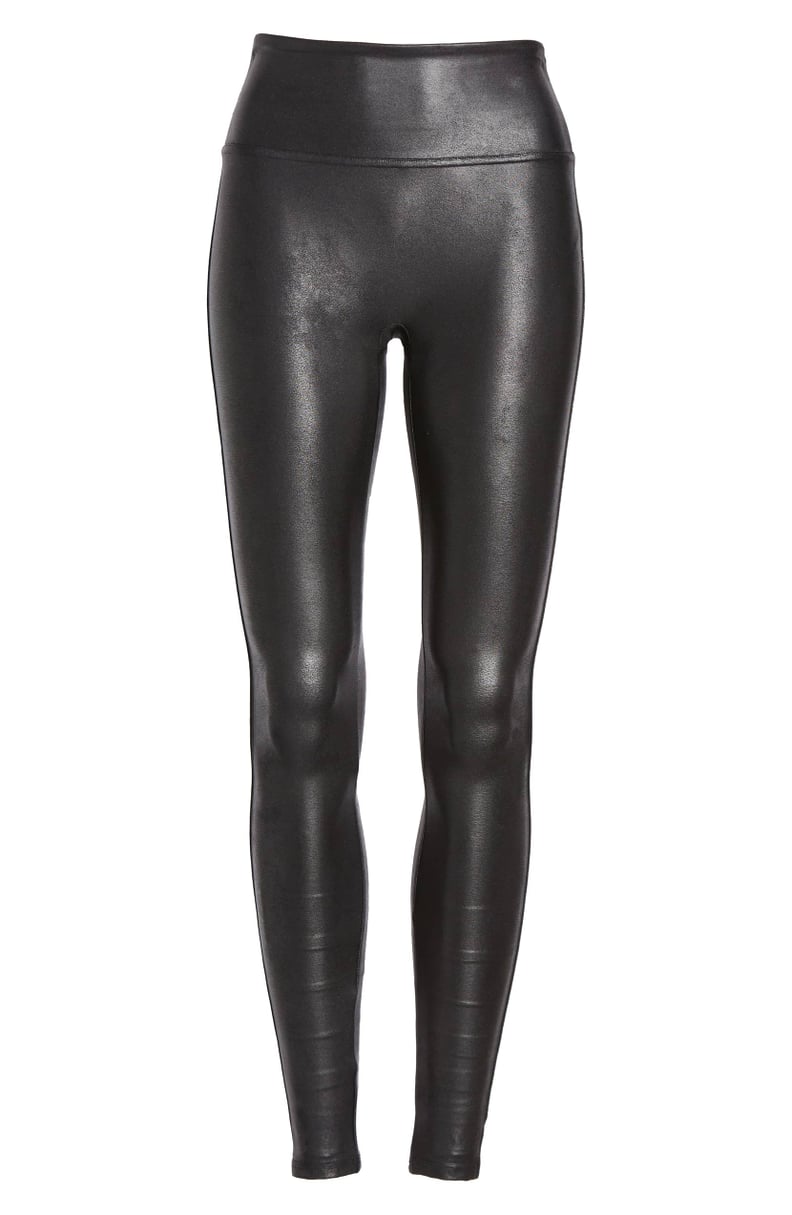 Spanx Faux Leather Leggings
And speaking of leather leggings . . . these Faux Leather Leggings ($78) from Spanx are a wardrobe stable. They're ridiculously flattering, look like a million dollars, and go with everything.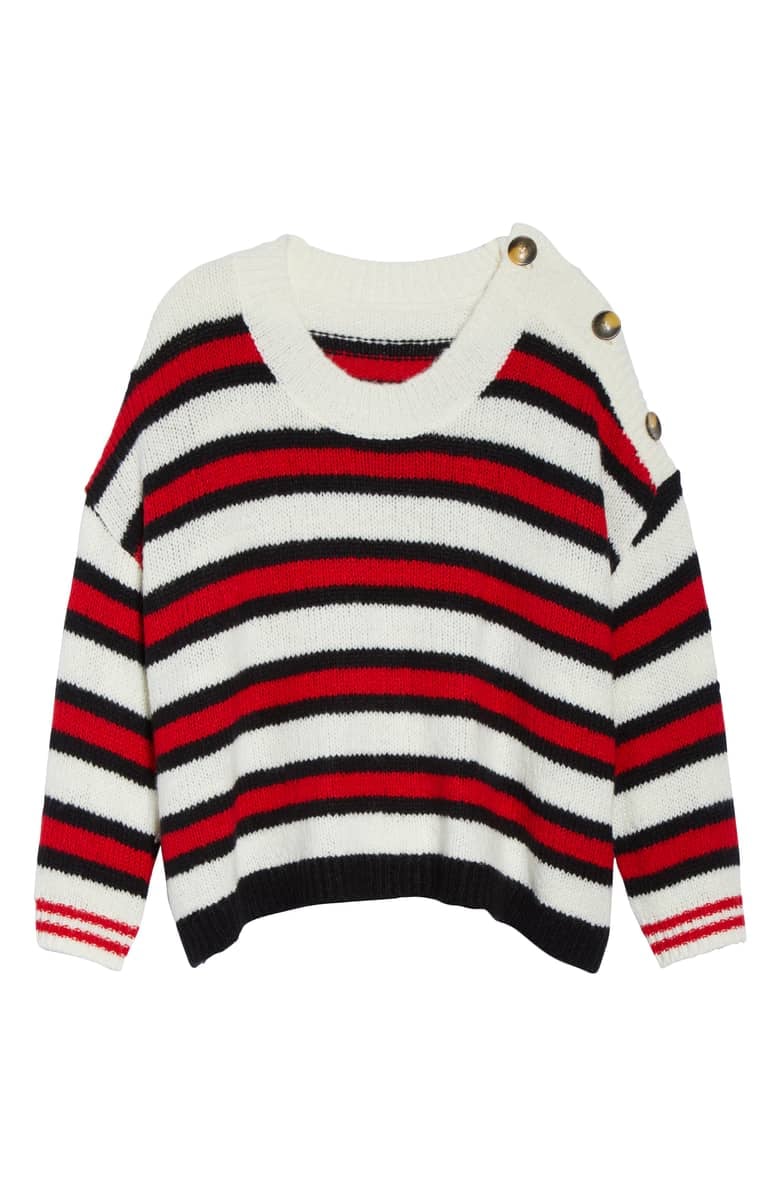 BP Button Shoulder Stripe Sweater
The button detailing on this wool Stripe Sweater ($33) makes it the perfect Winter nautical mix.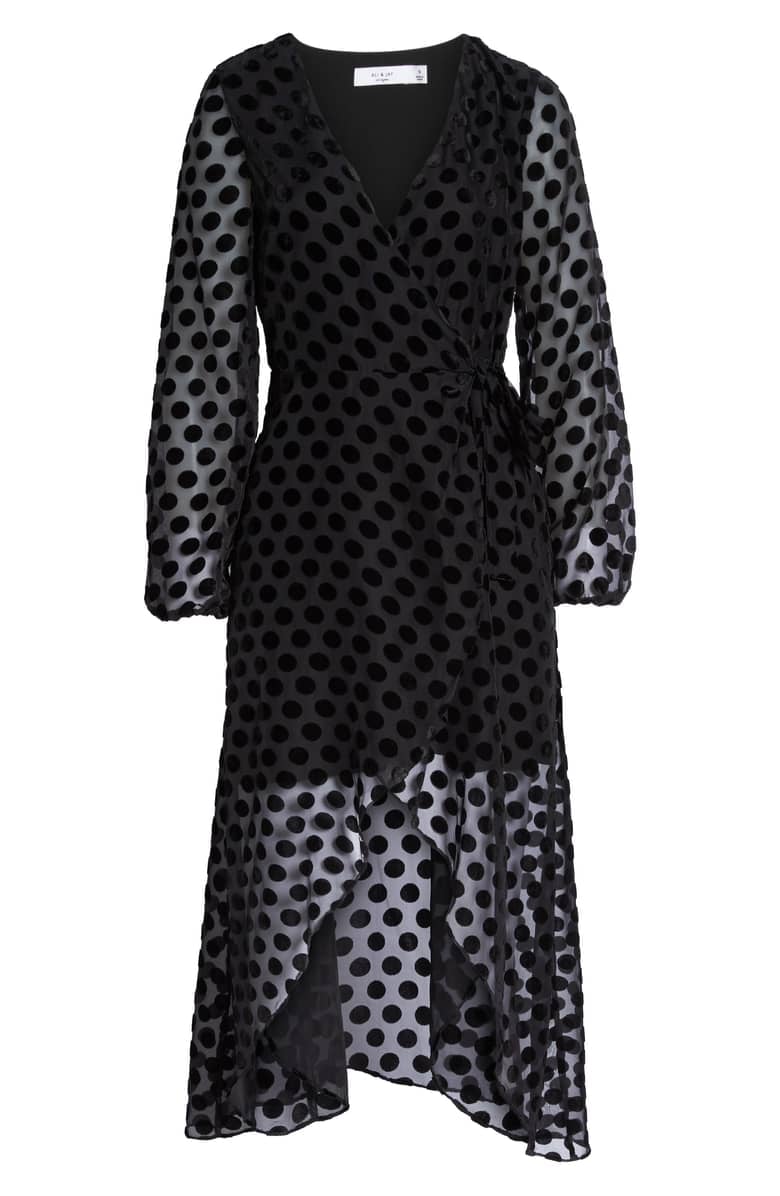 Ali & Jay Something You Call Love Wrap Dress
Still on the market for a holiday dress that you can wear to every party on your calendar? This Wrap Dress ($89) has gorgeous velvet dot detailing and an asymmetrical hem, making it a standout piece for anyone's wardrobe.