In fashion, the term "nude" often refers to a very specific color, not necessarily the range of shades that the idea of nude should really represent. In short, if you were shopping for a nude bra or nude panties, you'd likely only find your perfect match if you were fair-skinned.
But a new company called Nubian Skin is poised to broaden the term once and for all by offering skin-toned lingerie for women of all colors. From options like caramel, a medium-light shade, to berry, the darkest option, the brand — which just launched ecommerce this week — even offers coordinating makeup foundation colors on its site to help shoppers find the right tone. For now, they are selling three different bra styles and four unique types of panties per shade, and hosiery is next up. As for the prices? They're actually affordable. The most expensive bra, a lace push-up, costs $63, but their essential T-shirt bra is only $47, and underwear ranges from $16 to $24.
The new retailer is also acknowledging the need to manufacture for plus-size women after an initial launch with sizes ranging from 30B up to 36DD. "We know this doesn't cover everyone, and we realize a plus-size offering is so important, however, we had to start somewhere," the site's blog says. The company added its plans to expand that range in time.
Take a look at the product offering, and then find your perfect match to shop the newly debuted line.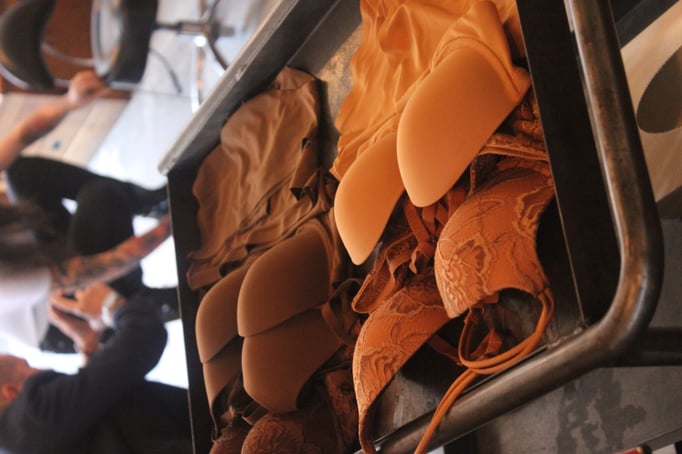 Nubian Skin Lingerie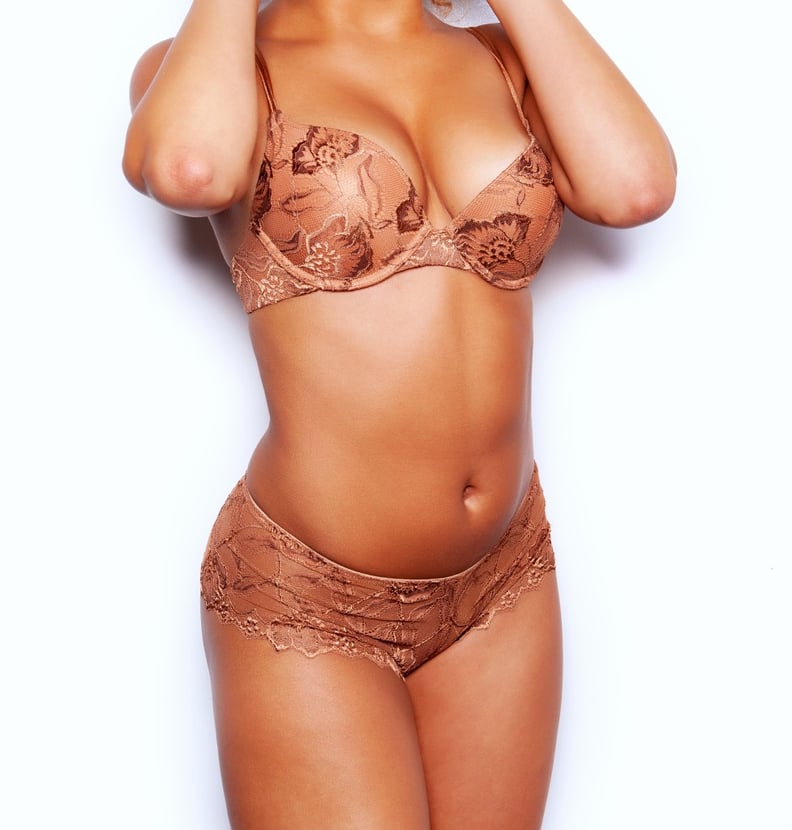 Nubian Skin Lingerie
Color: Café au Lait
Shade: Light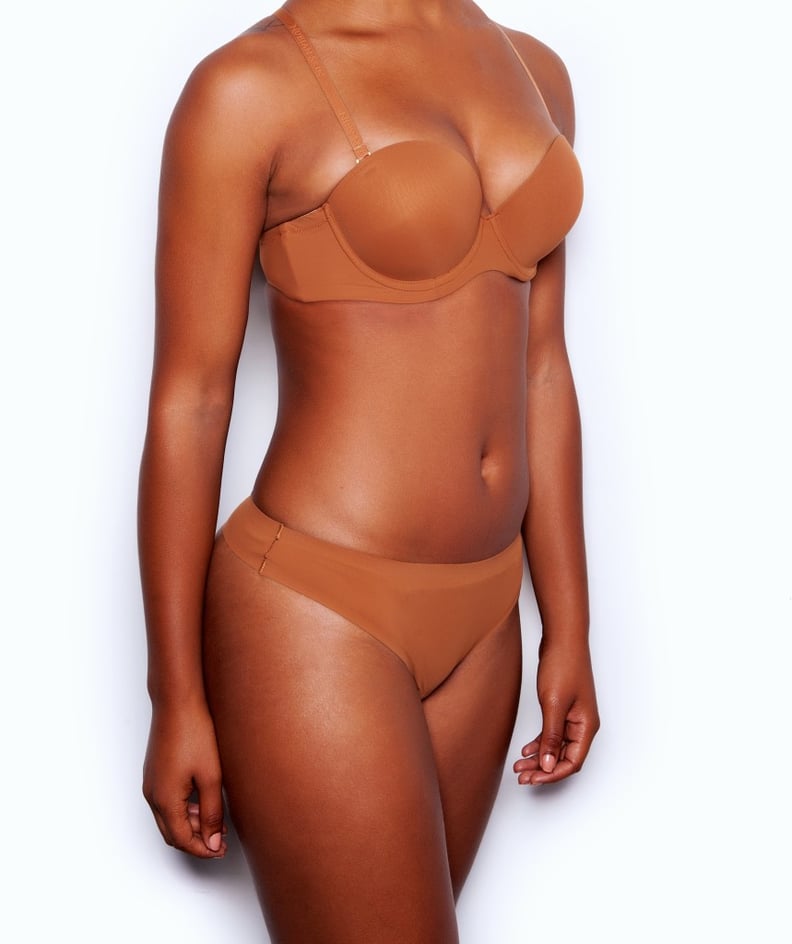 Nubian Skin Lingerie
Color: Golden Caramel
Shade: Medium-light
Nubian Skin Lingerie
Color: Cinnamon
Shade: Medium-dark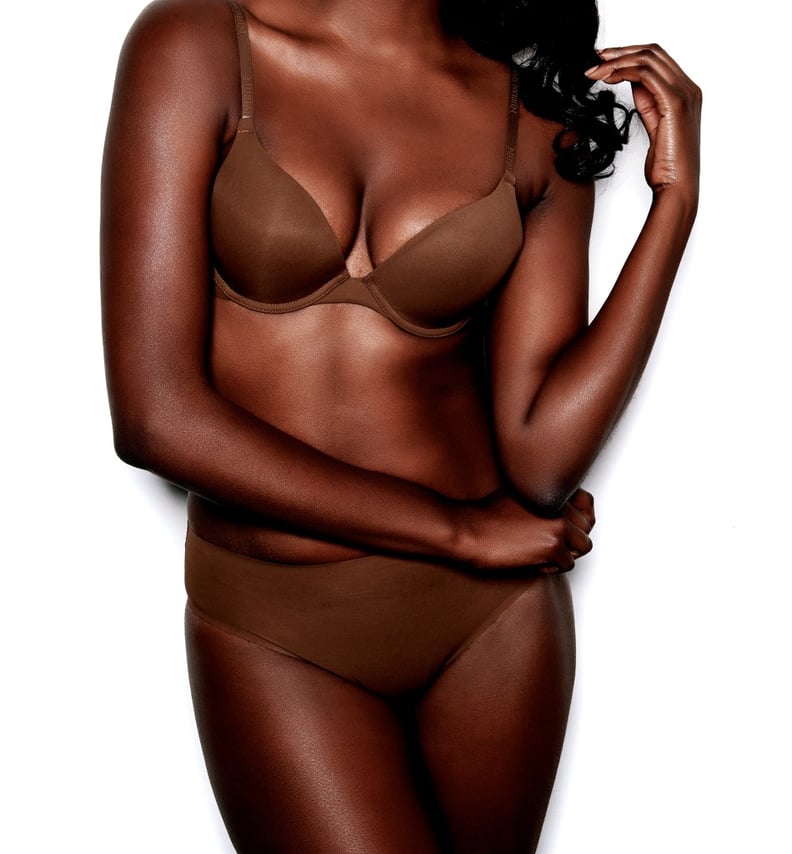 Nubian Skin Lingerie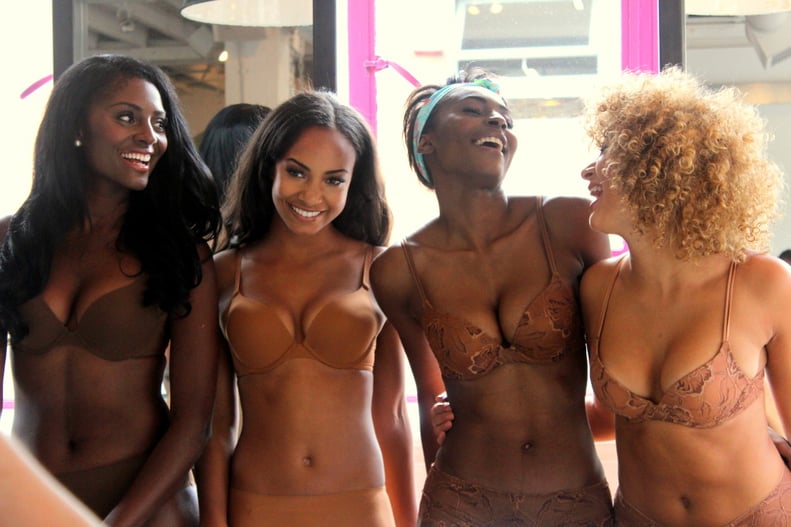 Nubian Skin Lingerie
Behind the scenes at the brand's first-ever photo shoot.