You Won't Be Able to Stop Talking About the Obama Women's Argentina Style
As fashion girls, we're always up for a good styling lesson: what footwear to pair with certain outfits, how to easily pack for vacation, etc. And perhaps the perfect ladies to teach us a few great ones? The Obama women, who continued their fashion-forward streak during a trip to Argentina.
As we kept an eye out for a few of their best style moments, we gathered up some tips from these three stylish gals, which we'll no doubt take on vacation, to the office, and pretty much anywhere we're headed this Spring and Summer.
Read on to see all that Michelle, Sasha, and Malia wore — as well as what we learned — during their getaway. Then pop on over to see their top 10 fashion moments from Cuba.
01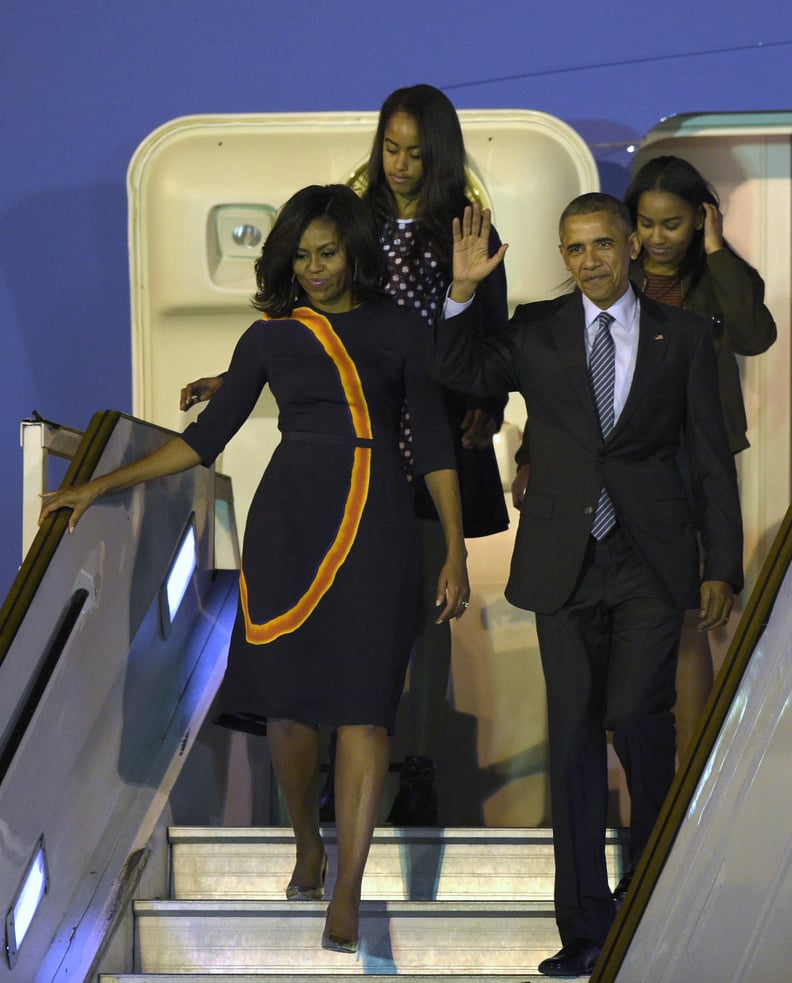 When You Arrive Somewhere, Don't Be Afraid to Arrive in Style
02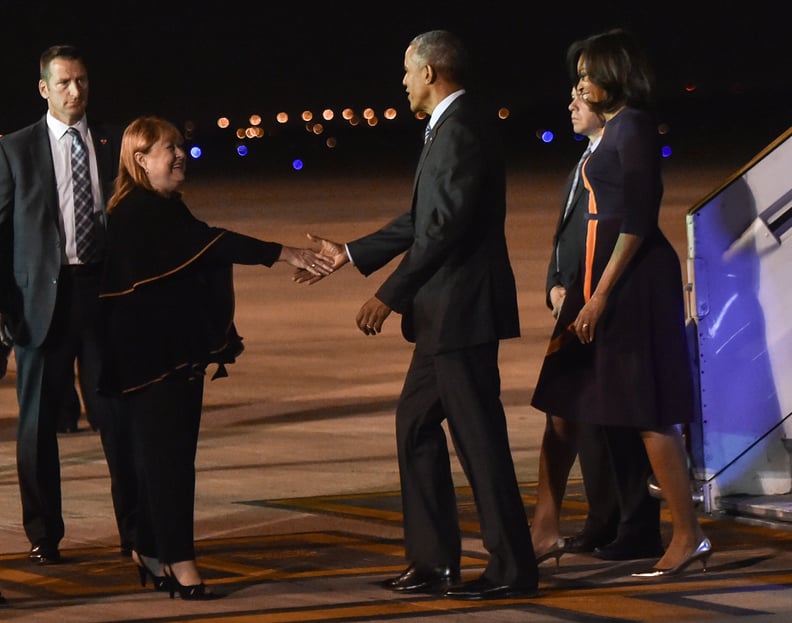 Metallic Shoes Go With Everything
From colorful and flashy to totally understated, all dresses look great with a silver heel.
03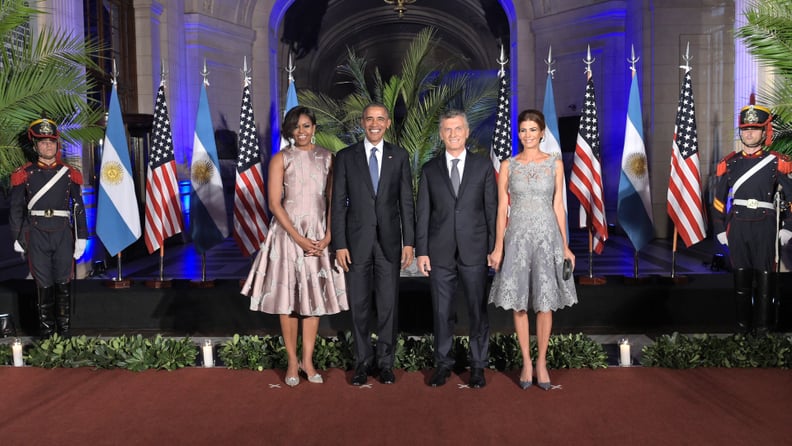 Nail Formal Event Style With a Classic Cocktail Dress
You don't need to go big and bold. Often the classiest and chicest option is a somewhat simple one, which you can spice up with accessories — and Jimmy Choo heels! — just like Michelle did during a dinner.
04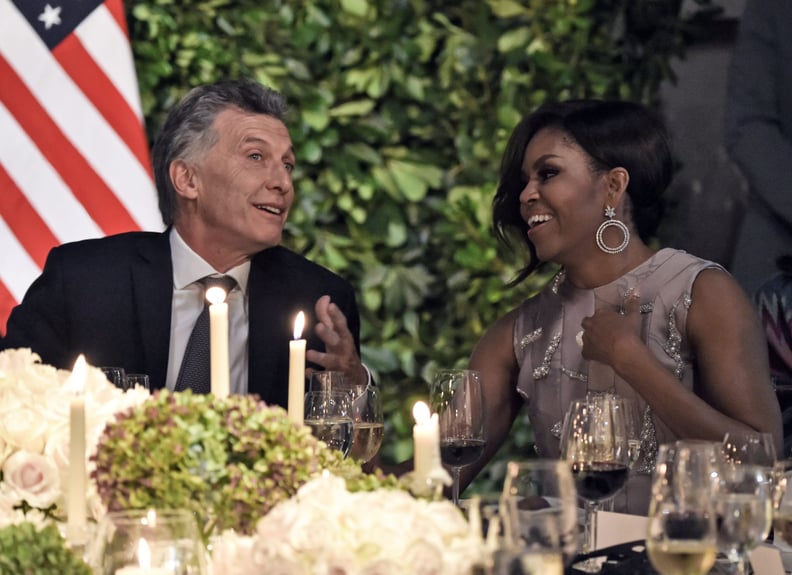 Amp Up Looks With Statement Earrings
Add sparkly drop earrings to achieve a glamorous vibe.
05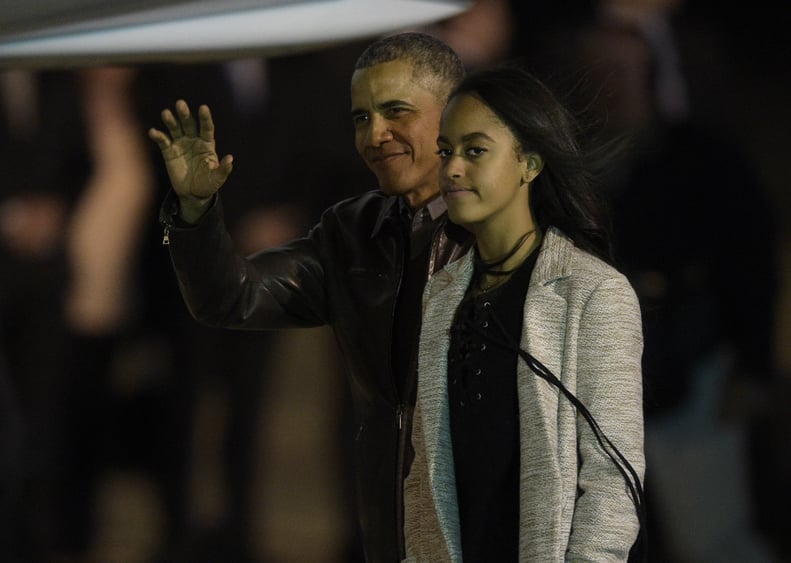 Lace-Up Dresses Can Be Modest Too
Just like Malia, pull the laces tight to avoid showing a ton of skin.
06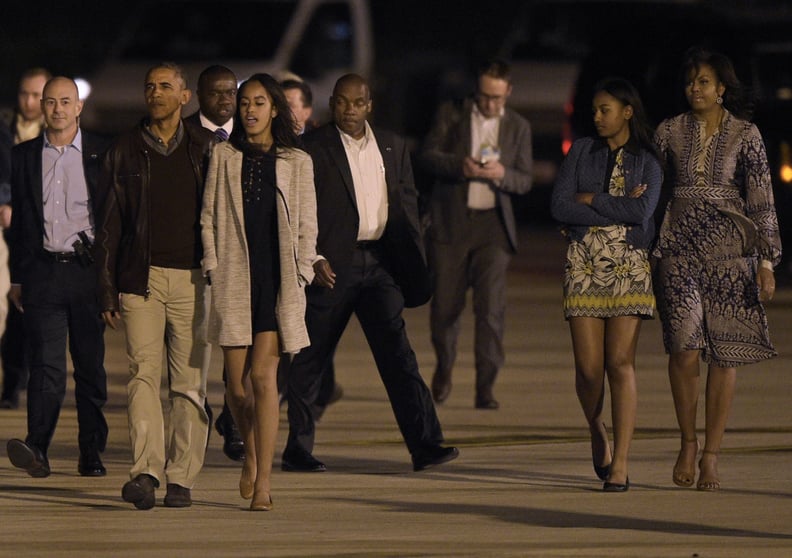 Outfit Coordinating Doesn't Have to Be Cheesy
Stick to a similar color palette, such as neutrals, or go with printed pieces, like Michelle's Tory Burch dress and Sasha's yellow option, that pair well together.
07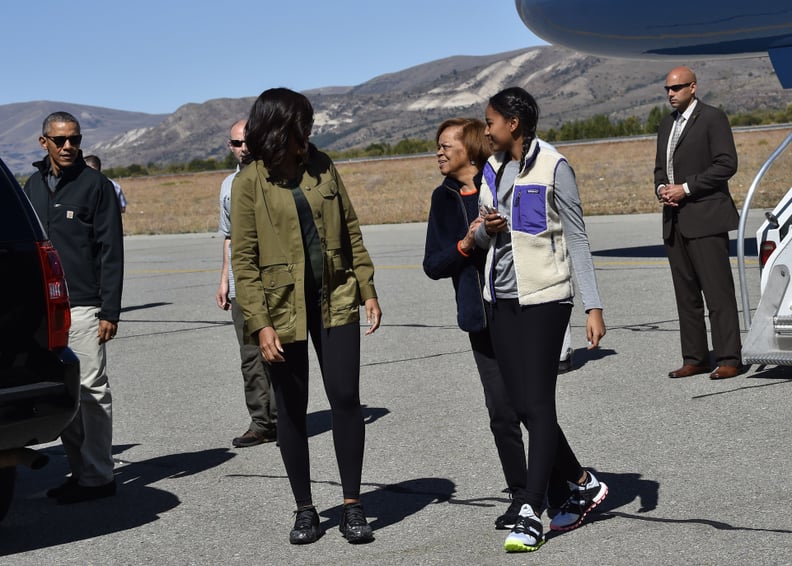 The Right Jacket Can Elevate a Supercasual Outfit
Michelle and Malia may have been wearing sneakers and leggings, but their jackets pulled their looks together, teaching us a valuable style lesson perfect for laid-back or lazy days.
08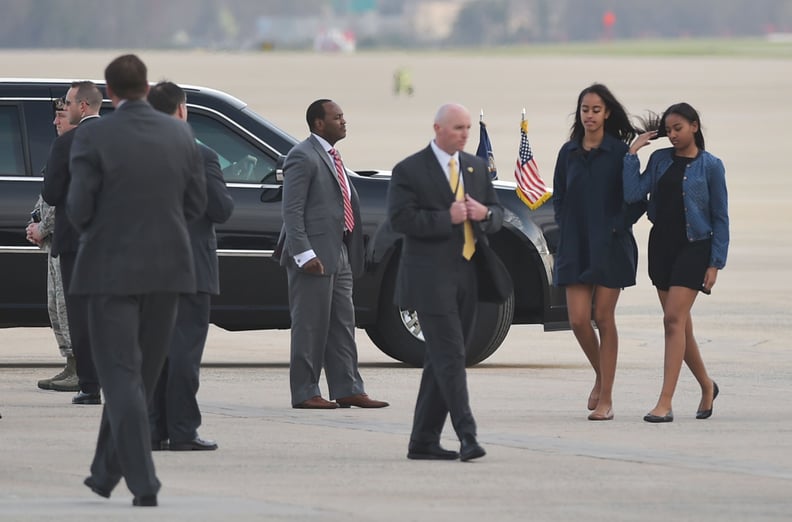 Don't Underestimate the Power of a Great Flat
Not only are they comfortable, but this nonheeled shoe also looked chic and feminine when paired with Sasha and Malia's basic dresses, which they wore when they returned to DC.
09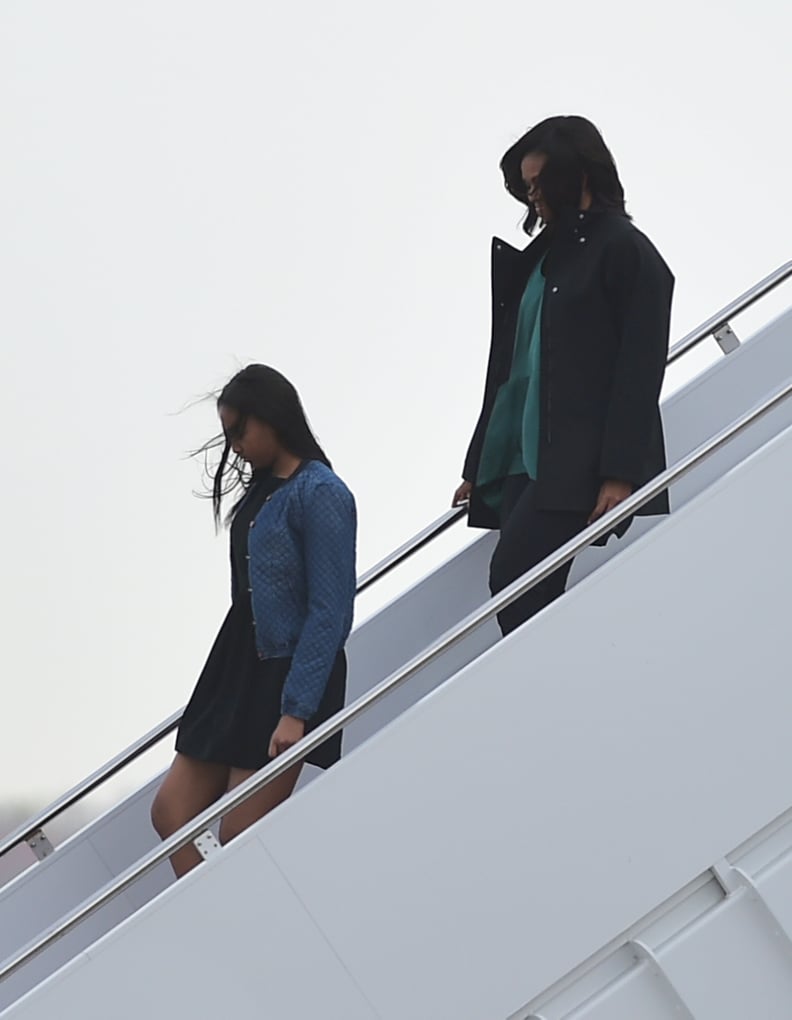 Layering Is a Great Way to Add a Pop of Color
Wear a dark jacket over a bright colored one to add a splash of color — and stay warm, too!