25 Pieces to Update Your Winter Wardrobe — No Matter the Occasion
Advertiser Content From
Asos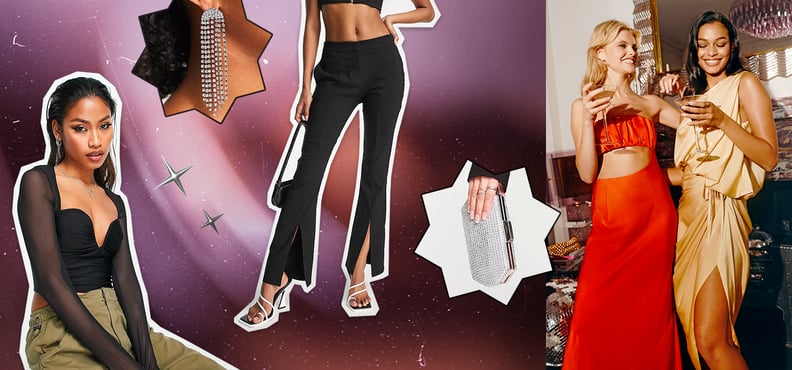 Every editorial product is independently selected by our editors. If you buy something through our links, we may earn commission.
A complete winter wardrobe is more than just chunky sweaters, soft cardigans, lined boots, and ultrawarm coats. To truly round out your closet this time of year, versatile occasionwear is a must have. Manifest your best season yet with a few solid going-out looks coupled with easygoing casual outfits that can handle any event your calendar throws at you, from fancy dinners to chill get-togethers.
ASOS has tons of options no matter the vibe you're going for or the type of event you're headed to. If you're ready for a closet refresh, these are the pieces that will make getting ready for every upcoming celebration truly effortless. Perfect for office parties, cocktail hours, nights out, and nights in, ASOS will become your go-to style destination straight through New Year's Eve and beyond.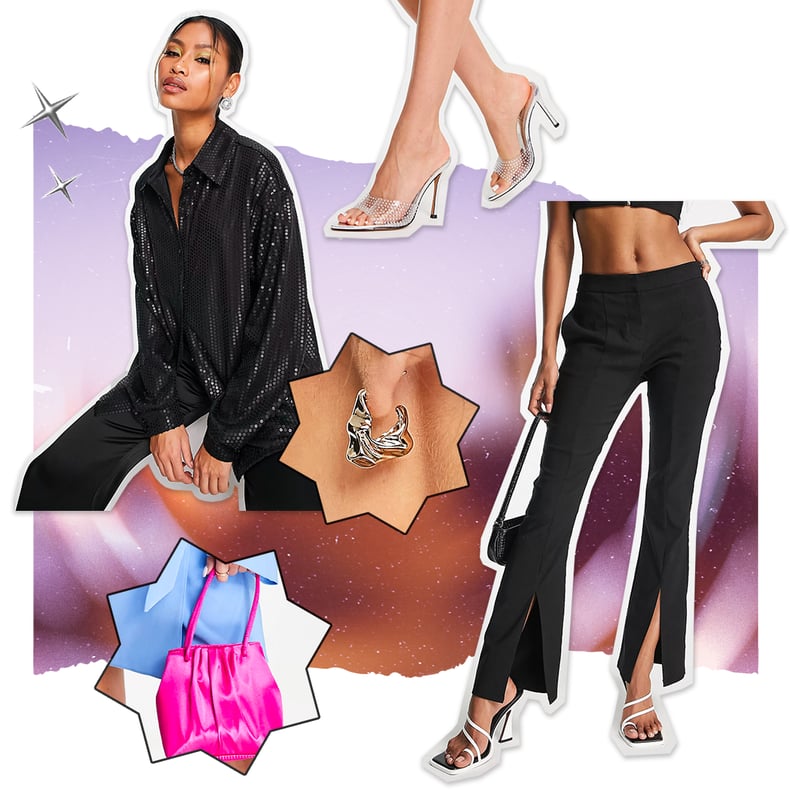 A Festive House Party
An intimate get-together requires both festive touches (hello, subtle sequins) and elegance. Pair a glittery blouse with embellished heels for the ultimate blend of sparkle and style. Rather than jeans, opt for sleek trousers, like this split-hem pair, to give your party look a comfy, versatile polish. Top it off with playful accessories like a bright bag in a trendy silhouette and hoop earrings with a modern twist. It's a look you'll be comfortable in no matter how long the night goes — and you'll never feel underdressed.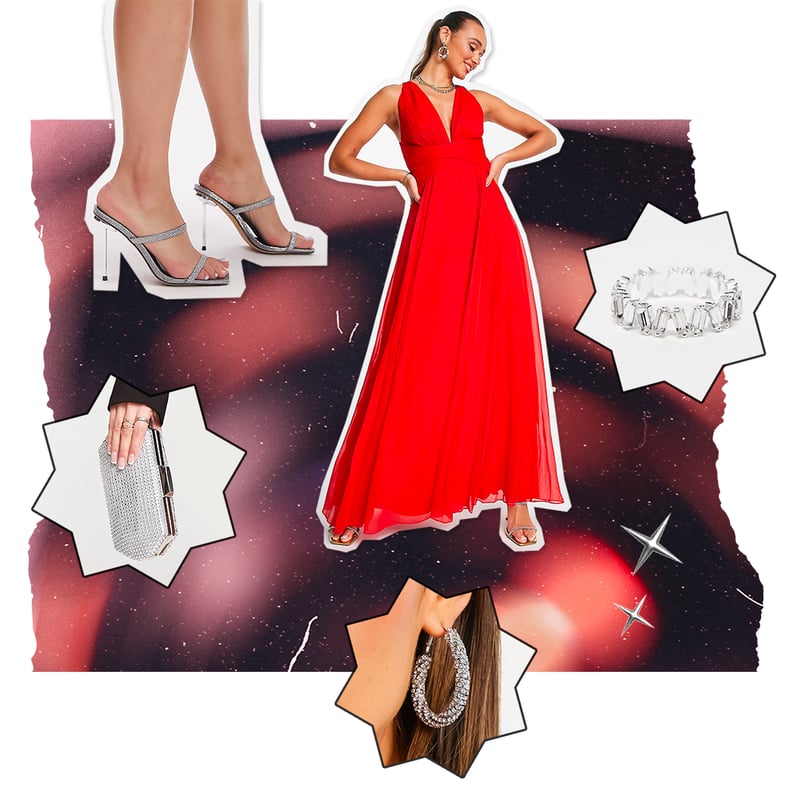 A Black-Tie Affair
When just any dress won't do, make a statement in a floor-length gown. Perfect for your dressiest occasions, like a special date night or a wedding, nothing says glamour quite like the plunging neckline and ruched waist on this dress. The fiery hue will set you apart while giving your look a festive edge. Style it with minimal heels (we love the sparkles on this pair) and wow-worthy jewelry. A structured bag like this one pulls the look together, providing a polished elegance fit for an evening of enchantment.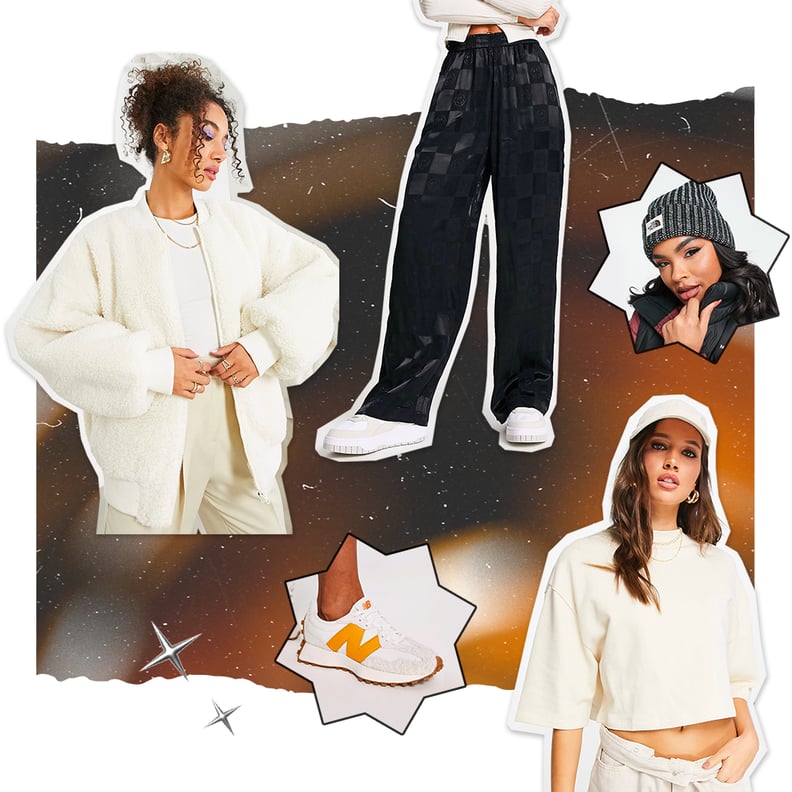 A Laid-Back Brunch
Not all outings call for embellishments or heels. For times when cozy-cute is the vibe, slip into elastic-waist pants that may feel like pajamas but read much more elevated. A plush, oversize bomber jacket is about as comfy as you can get, and don't forget a pair of sneakers to round the look out and give it a casual, sporty feel. Whether you're brunching, shopping, or just chilling, these pieces give new meaning to relaxing in style.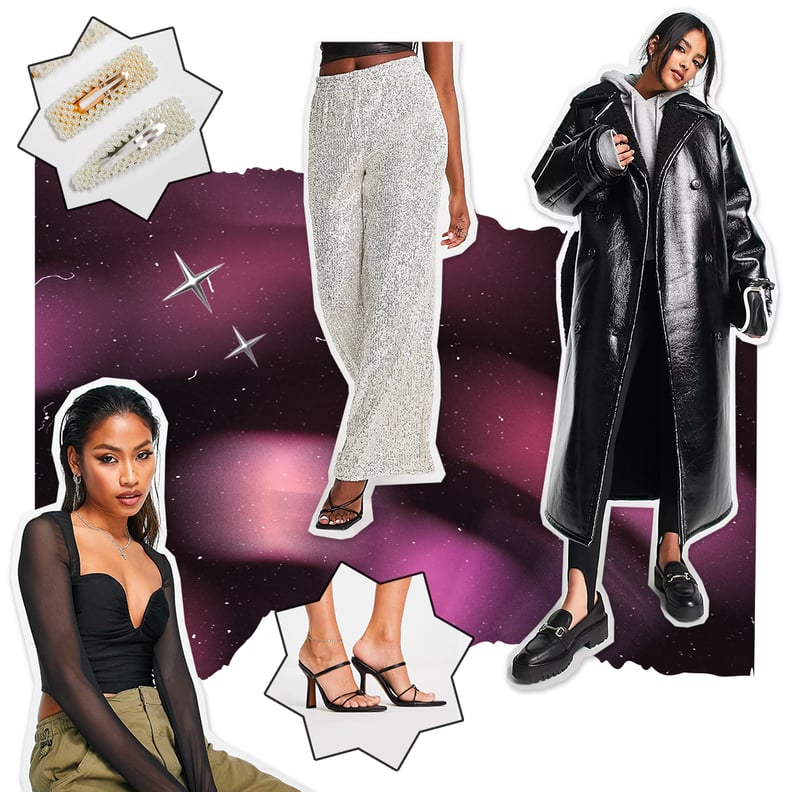 An NYE Night Out
When you're heading out on the town — especially on a night as legendary as New Year's Eve — standing out is a top priority. Pieces that boost your confidence are also essential. These high-waisted pants sparkle and shine for a memorable look that's both striking and comfortable on the dance floor. With so much going on from the waist down, keep it relatively simple up top with an all-black top and a vinyl black trench coat. Pearl hair accessories give the entire look an extra dose of brilliance, which you can never have too much of during the holiday season.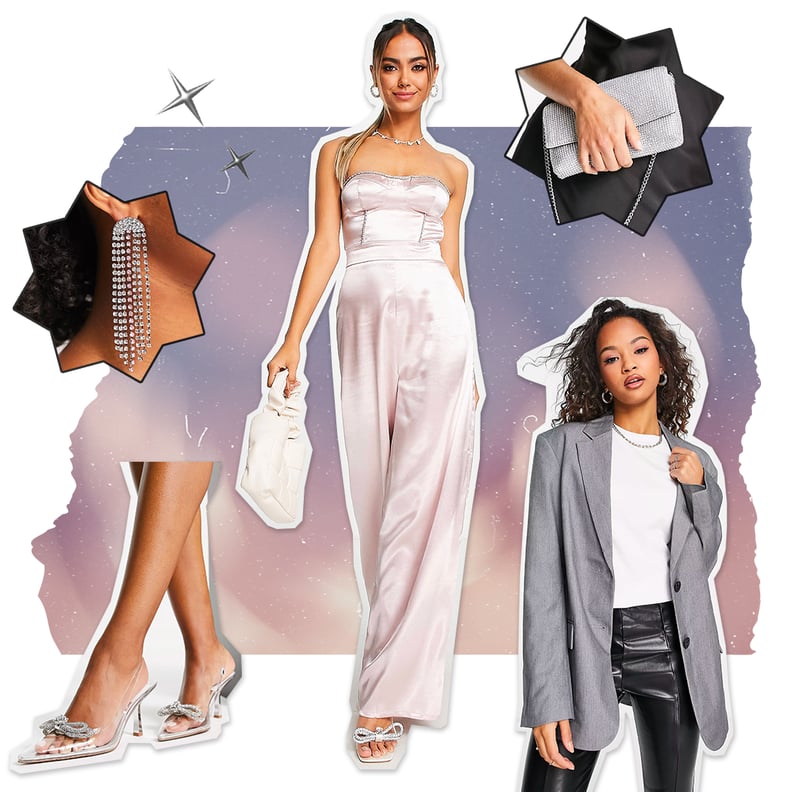 An Intimate Cocktail Hour
Whether you want to add a touch of glamour to your workwear or sparkle after sundown, a high-shine piece like this jumpsuit can easily take you from desk to dinner. Balance it with a tailored blazer you can wear yearlong — and easily shed once you arrive at your final destination. Pretty extras like glass-slipper heels, chandelier earrings, and a dazzling clutch ensure a show-stopping look fit for a magical evening.