Old Navy Jean Short Overalls I Editor Review
Blake Lively Convinced Me to Try These $45 Old Navy Overalls
As POPSUGAR editors, we independently select and write about stuff we love and think you'll like too. If you buy a product we have recommended, we may receive affiliate commission, which in turn supports our work.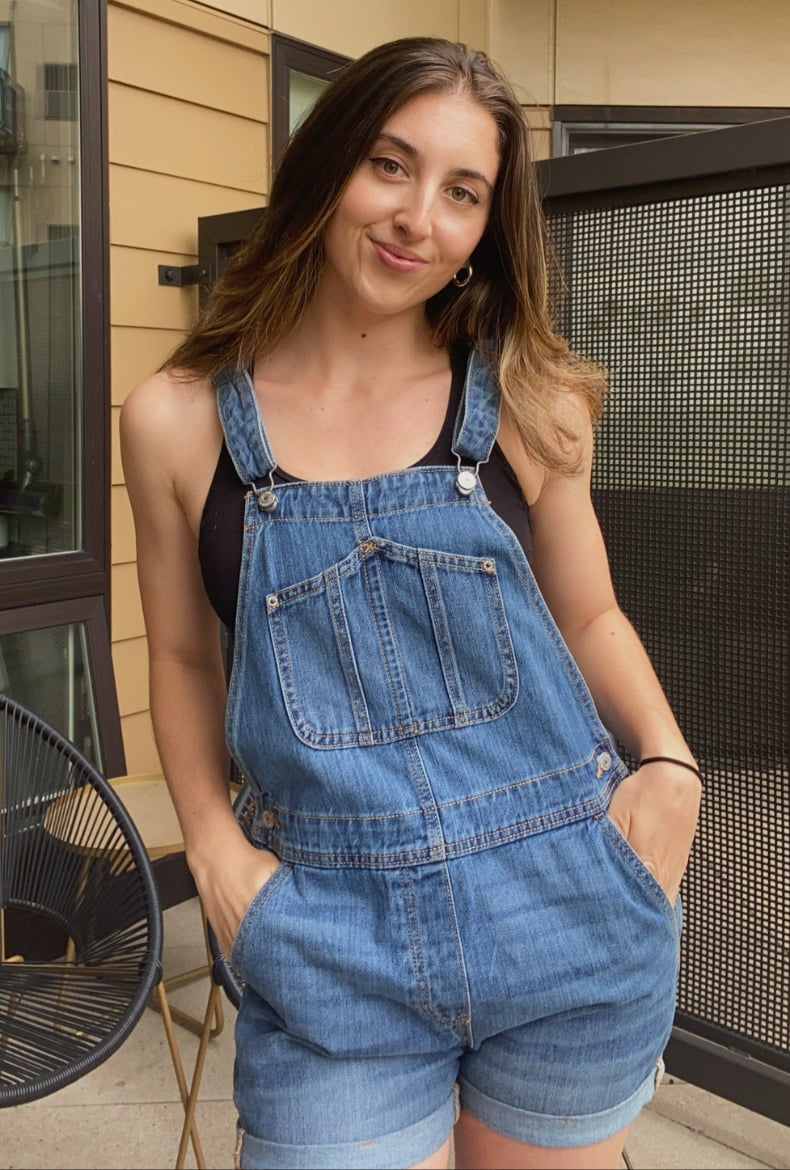 A couple of weeks back, I saw Blake Lively post a photo of herself in denim overalls, so naturally, I had to buy overalls. In her Instagram pic, the actress looks flawless (no surprise there), in a full-length style that's basically the epitome of farm girl chic. She elevated the look with some colorful jewels, a Chanel handbag, and heels and single-handedly convinced me to invest in a pair ... ASAP.
So without hesitation, I turned to Old Navy, which has basically become my go-to brand. I knew I wanted a short style as opposed to a full-length pair since summer is right around the corner (and I plan on ditching pants completely). So when I scrolled past the Slouchy Straight Workwear Medium-Wash Non-Stretch Jean Short Overalls ($40, originally $45), I knew I met my match.
It certainly helped that these overalls have nearly a perfect five-star rating and a bevy of positive reviews attesting to how cute and comfy they are. I was a little wary of the non-stretch design, but that fear was quickly put to rest when I tried 'em on. Their slightly baggy ensures the stiff fabric isn't uncomfortable. The result is an effortless, lived-in style that feels like it could have been a hand-me-down.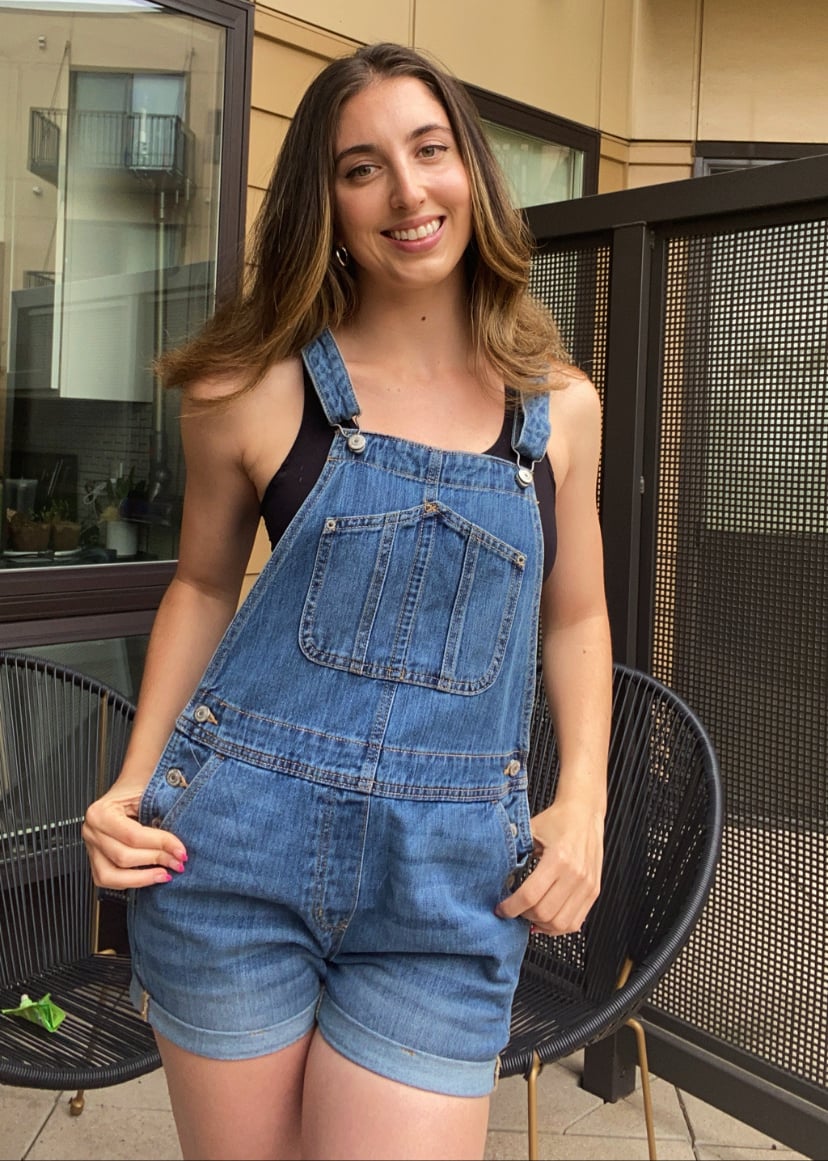 I'll be honest, I'm not overalls-obsessed (yet) but I'm certainly warming up to them (especially after seeing how freakin' cool Lively looks in them). I love that you can customize them to fit your vibe. Here, I'm clearly going for a casual look with a basic sports bra underneath, but in Lively's case, you can also make them look fancy — say, with a designer handbag or a pair of heels.
This definitely is only the beginning of my relationship with these overalls, and I look forward to wearing them as a low-key fit with a T-shirt this spring and summer. Hear me out: If you, too, saw that photo of Lively and thought that you should add some to your wardrobe, this is the perfect pair to ease into the trend.
Image Source: POPSUAR Photography / Marisa Petrarca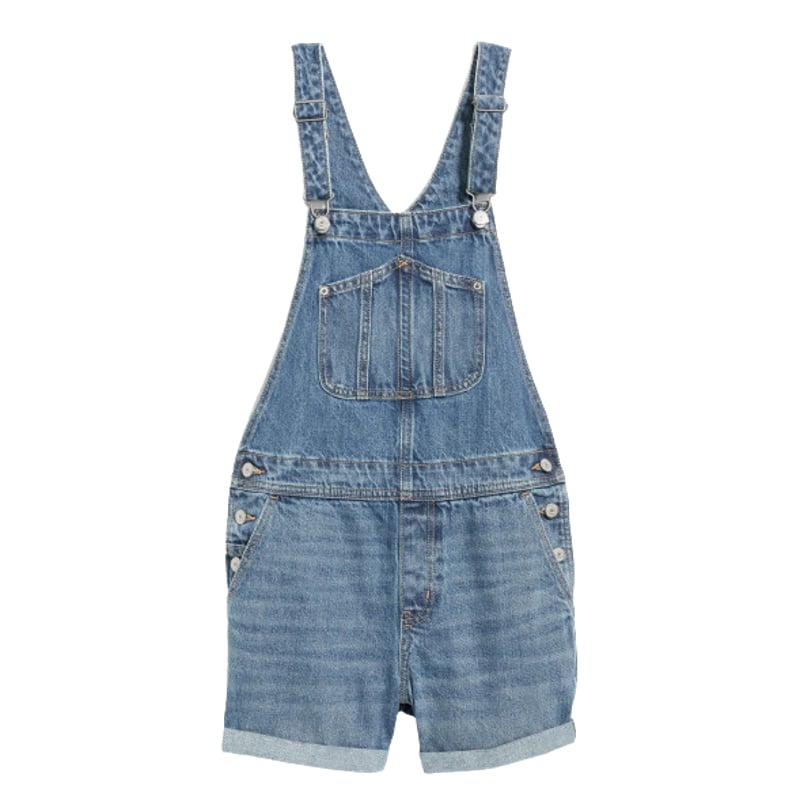 Slouchy Straight Workwear Medium-Wash Non-Stretch Jean Short Overalls
Buy Now