Old Navy Linen-Blend Pointy-Toe Mule Flats | Editor Review
These $25 Old Navy Linen Mules Only Look Expensive
As POPSUGAR editors, we independently select and write about stuff we love and think you'll like too. If you buy a product we have recommended, we may receive affiliate commission, which in turn supports our work.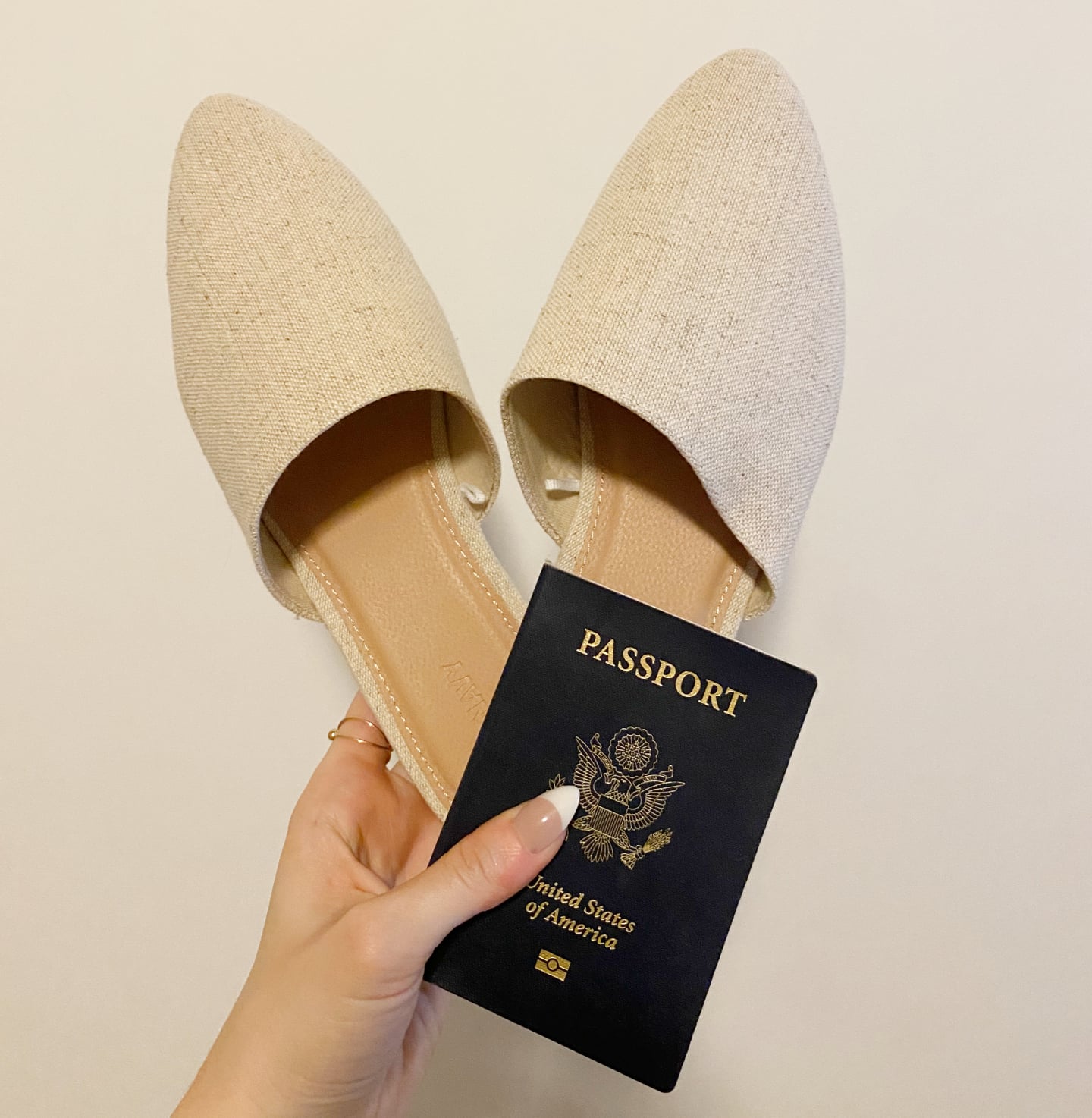 As I write this, I'm hours out from a getaway to France. My bag is packed, and I'm dreaming of taking that first bite of a chocolate croissant and washing it down with an espresso — all while dressed in Parisian style, obviously. I've had to be very picky about what wardrobe items make it overseas, since I plan to fill my suitcase with vintage finds and snacks, so I've edited my footwear collection down significantly. One pair that did make the cut? My Old Navy Linen-Blend Pointy-Toe Mule Flats ($25), which are the epitome of chic — if I do say so myself.
It helps that a majority of the items I've purchased for spring are linen, and the shoes match them perfectly (although it's not like it would be difficult to style these babies even if they didn't). One reviewer who gave them a five-star review wrote that they love the "casual look yet formal overall appearance." I think that's right on point — they're super lightweight and easily packable, but they also exude a sophistication that's sure to elevate any look. And did I mention that they're only $25? Search for similar pairs on Google, and you'll find that a majority are well over $100. I'll stick with my Old Navy pair (for now, anyway).
Since I haven't touched down in France just yet, I can't attest to how my feet will feel after a day's worth of walking. What I can say, however, is that these shoes have an incredibly comfortable cushioned footbed. I'm not sure it's particularly compelling to know that I did laps in them around my one-bedroom apartment, but hey: they made me feel like I was walking on pillows. Need I really say more?
Image Source: POPSUGAR Photography / Marisa Petrarca