Old Navy Oversized Soft-Brush Overcoat Review
True Story: The Softest Coat I Own Costs $80 at Old Navy
As POPSUGAR editors, we independently select and write about stuff we love and think you'll like too. If you buy a product we have recommended, we may receive affiliate commission, which in turn supports our work.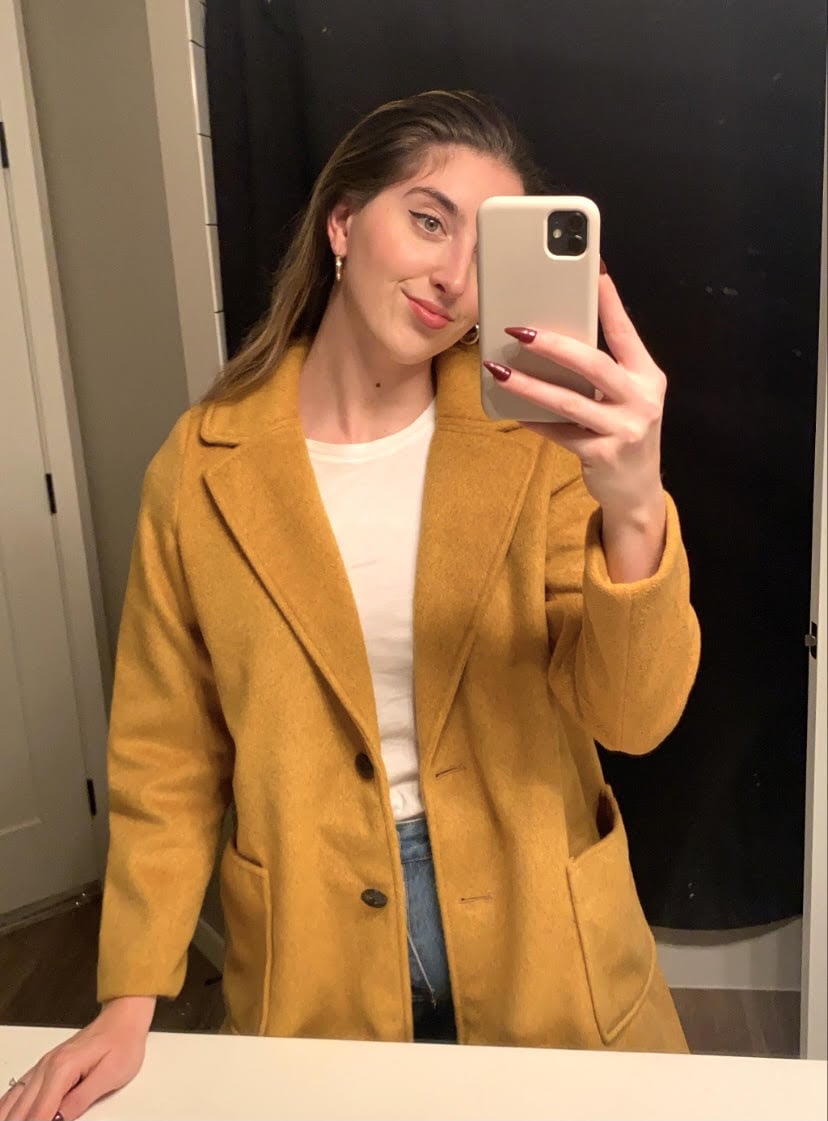 I own an excessive amount of coats — but I'm not going to lie, I'm proud of my collection. Slowly but surely, I'm building up my wardrobe to include a jacket in every color and style so that one fateful day, I'll consider myself stocked for life. But until then, you can best bet that I'll continue to keep a lookout for timeless and chic designs like my latest and greatest purchase, Old Navy's Oversized Soft-Brushed Overcoat ($80).

The coat's rave reviews are ultimately what convinced me to press that "add to cart" button. While I was already intrigued by the design's gold coloring (a hue I had yet to add to my lineup), I'm not sure I would have been as inclined to purchase it if it weren't for the overwhelmingly positive comments. Not one but several shoppers gushed about its softness, overall comfort, and functionality. Unsurprisingly, it's so well-loved that it's listed as a brand bestseller.
When the coat arrived in the "Sunflower Gold" hue, I practically ripped it out of the packaging, ready to see what the hype is all about — and I figured it out pretty quickly. In all seriousness, this coat is even softer than I was expecting. One reviewer said it's so soft that it's "almost silky," and this couldn't be more accurate. It feels like an ultra-cozy robe, and for that reason, as soon as I put it on, I didn't take it off. (I literally have it on as I type this.)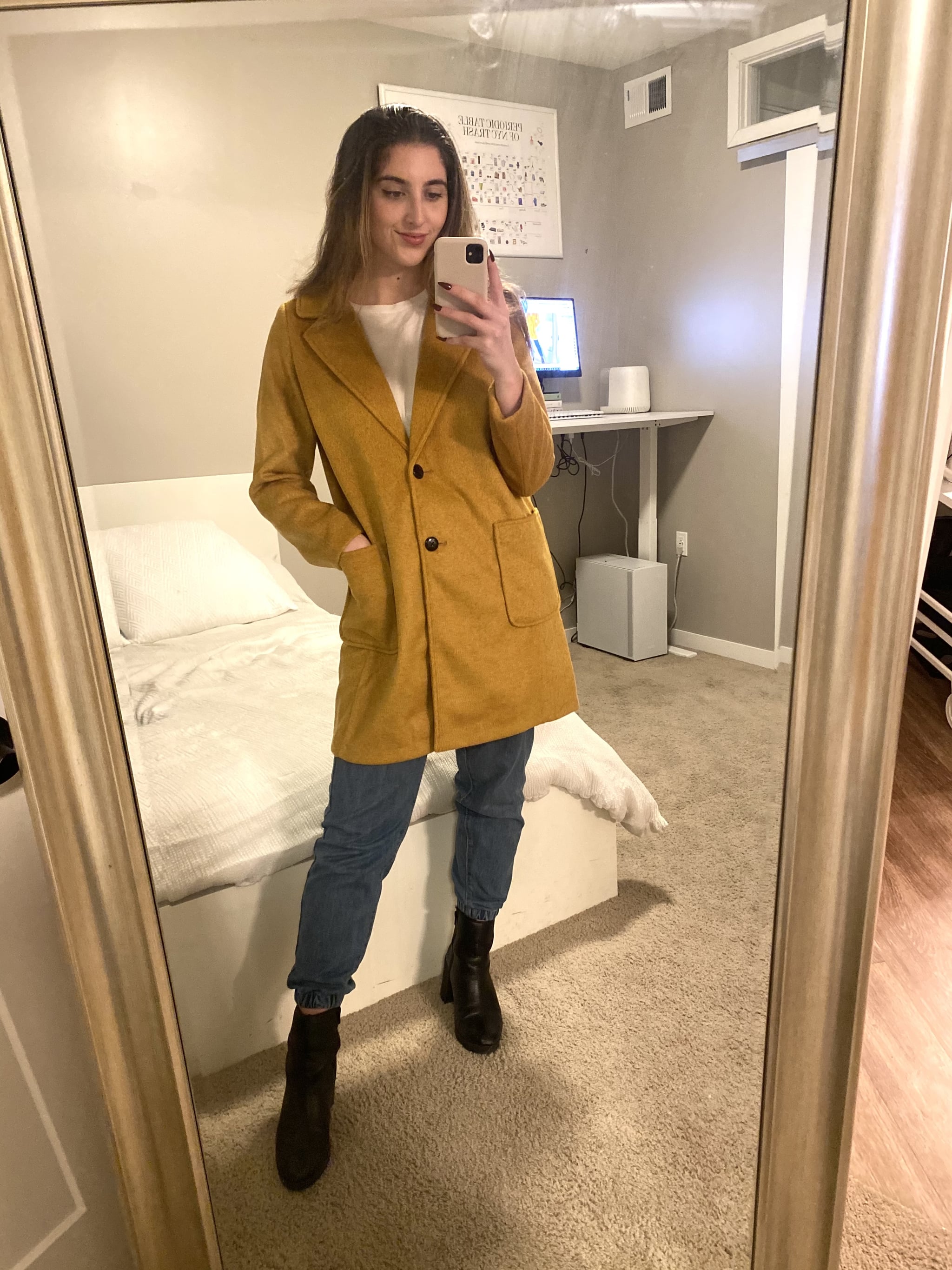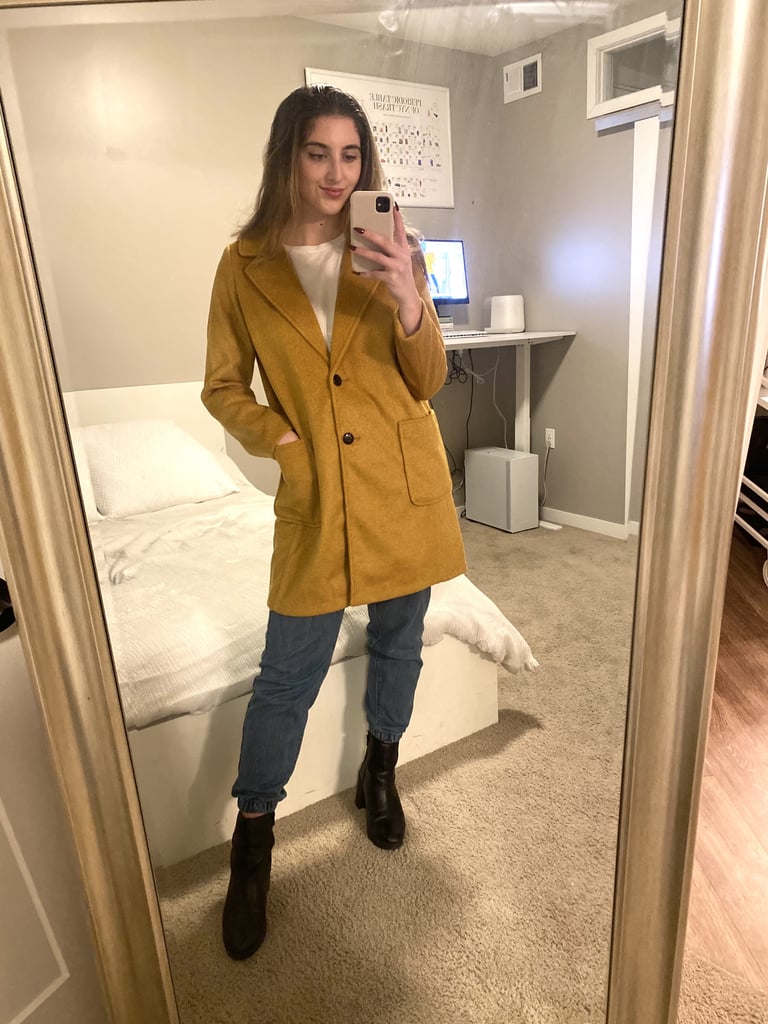 But there are a few things you should know before you add this coat to cart. First, it's undoubtedly lightweight and won't necessarily keep you warm if and when temperatures drop significantly. I plan to wear it when I know I won't be spending too much time outside, layered atop a long-sleeved shirt or sweater. Second, if you're not big into the look of oversize silhouettes, consider opting for one size down for a more fitted look.
Besides those friendly warnings, I encourage you to add this coat to your shopping cart ASAP because I fear that when more people find out how comfortable it is, it will sell out in a heartbeat.
Image Source: POPSUGAR Photography / Marisa Petrarca