Olivia Culpo can now add designer to her ever-growing résumé. The former Miss Universe recently sat down with us to discuss her new line with the fashion subscription service Le Tote. Olivia created a line of wardrobe staples including a polka-dot cold-shoulder top and a Gucci-inspired bomber jacket that's reversible. All of the pieces in the collection range from $45 to $150.
As for the inspiration behind her collection, Olivia said, "I think the Le Tote Girl is a boss in expressing herself through style and fashion. I feel like these pieces would empower any woman to be the best because they feel the best." She also revealed that she would love to see her designs on Blake Lively because of her amazing sense of style. Scroll to read how Olivia breaks down each piece in her affordable collection and shop your favorites while you're at it.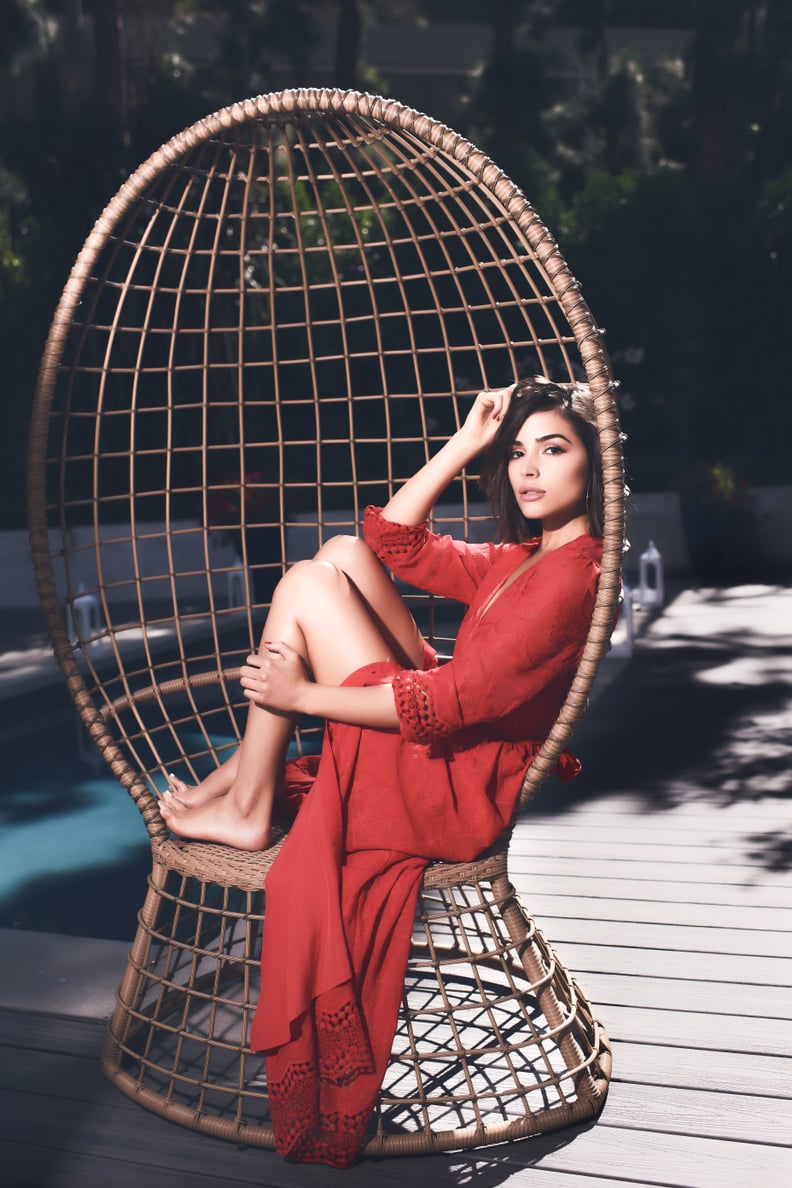 Embroidered Maxi Dress
"I would probably wear this two different ways. I would wear it for a beach day with a bikini or with a one-piece and pool slides. Then, I would also style it as a true maxi dress with a peep of leg and tie it in the front."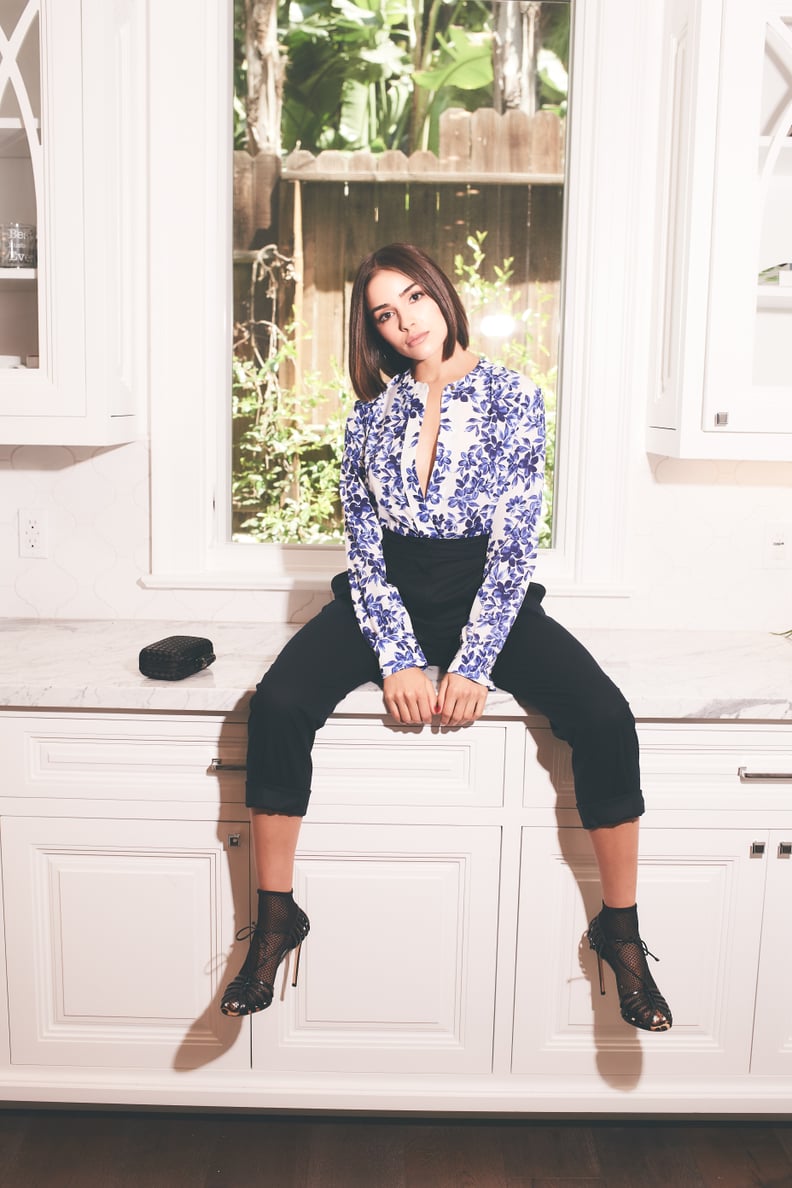 Floral Blouse
"I drew inspiration from Dolce & Gabbana, which had a beautiful assortment of floral prints in the latest Summer collection. I like the balance of durable, structured clothing with feminine fragile prints."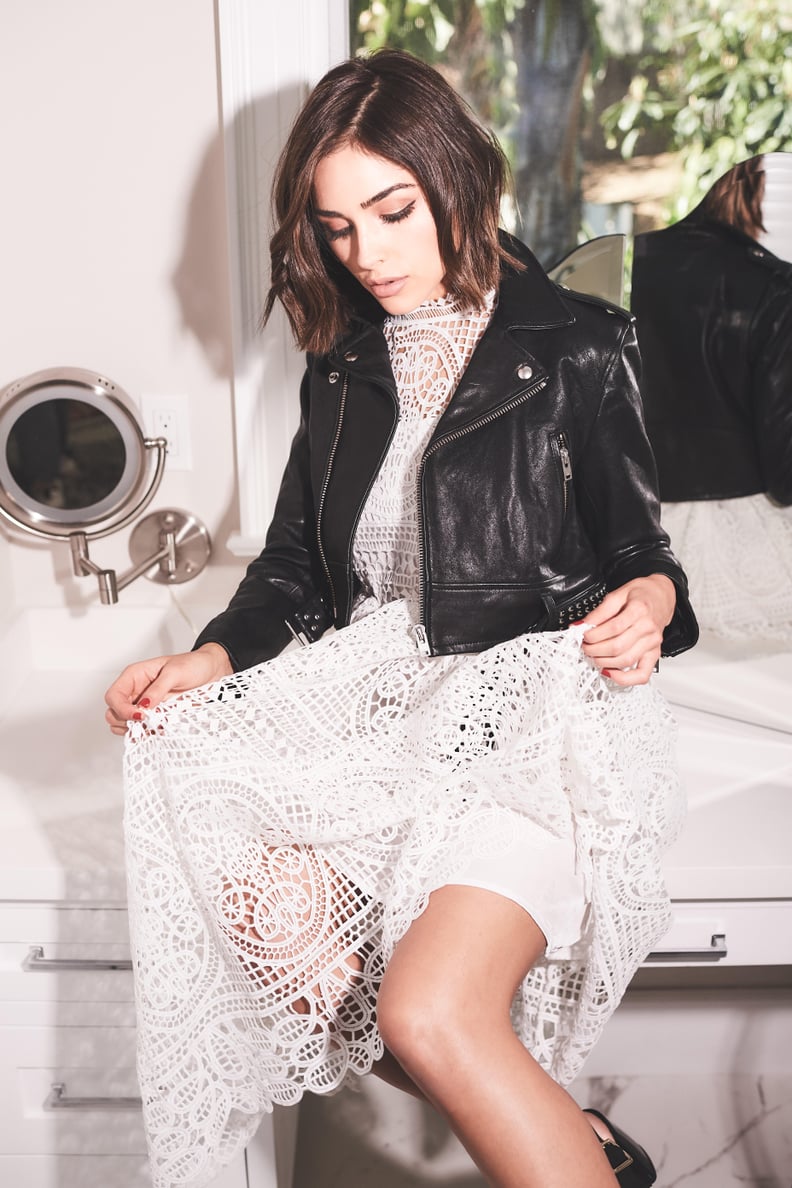 Medallion Lace Dress
"Either you could pair this with something to toughen it up — you could do booties and a leather jacket or bomber — or you could make it more sweet and whimsical . . . I feel like that's more my style. I would style this with either a nude pump or a brown sandal with a soft-colored bag."
Reversible Bomber Jacket
"My other favorite [piece] would be the bomber jacket because it's so versatile and it's reversible. When I was designing [the bomber jacket], I was inspired by the Gucci prints that you see everywhere." With the bold stripes and colorful floral patterns, you can see the connection between Olivia's bomber jacket and Gucci's classic designs.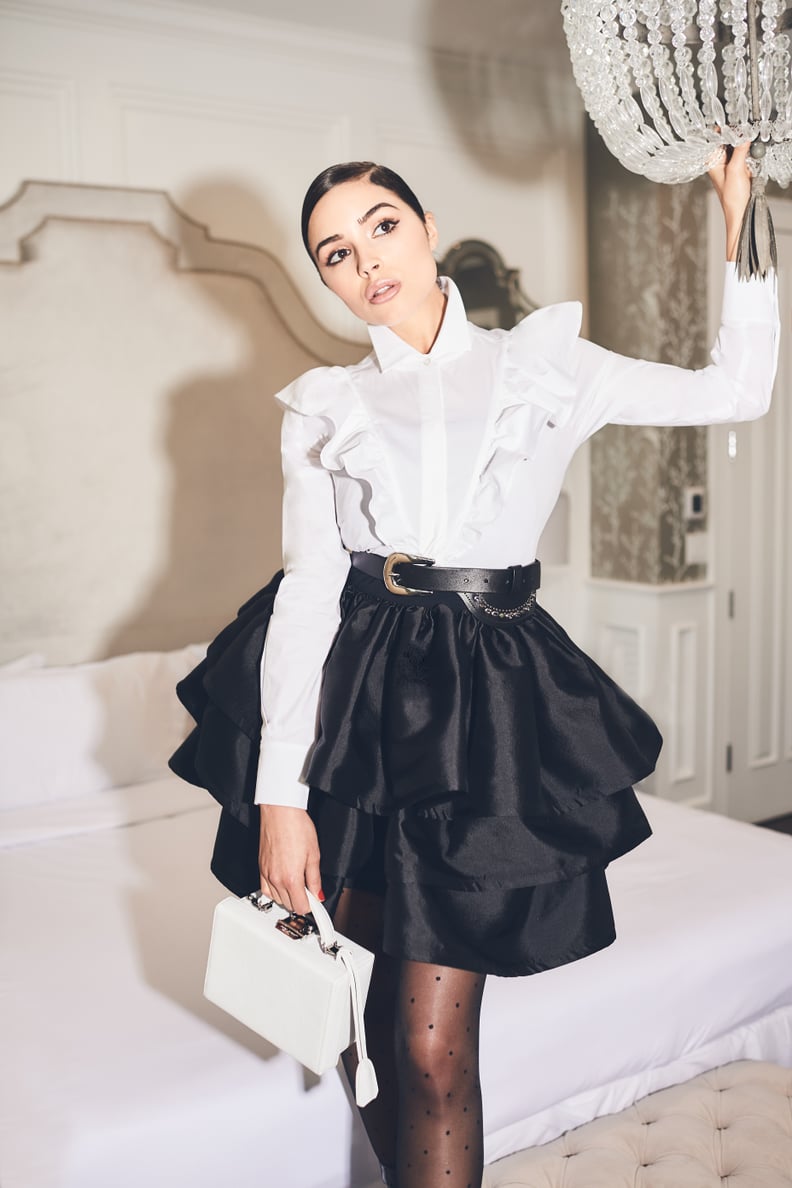 Ruffle Blouse
"I love this white button-down blouse because I feel like you can wear this for so many different occasions and all year round."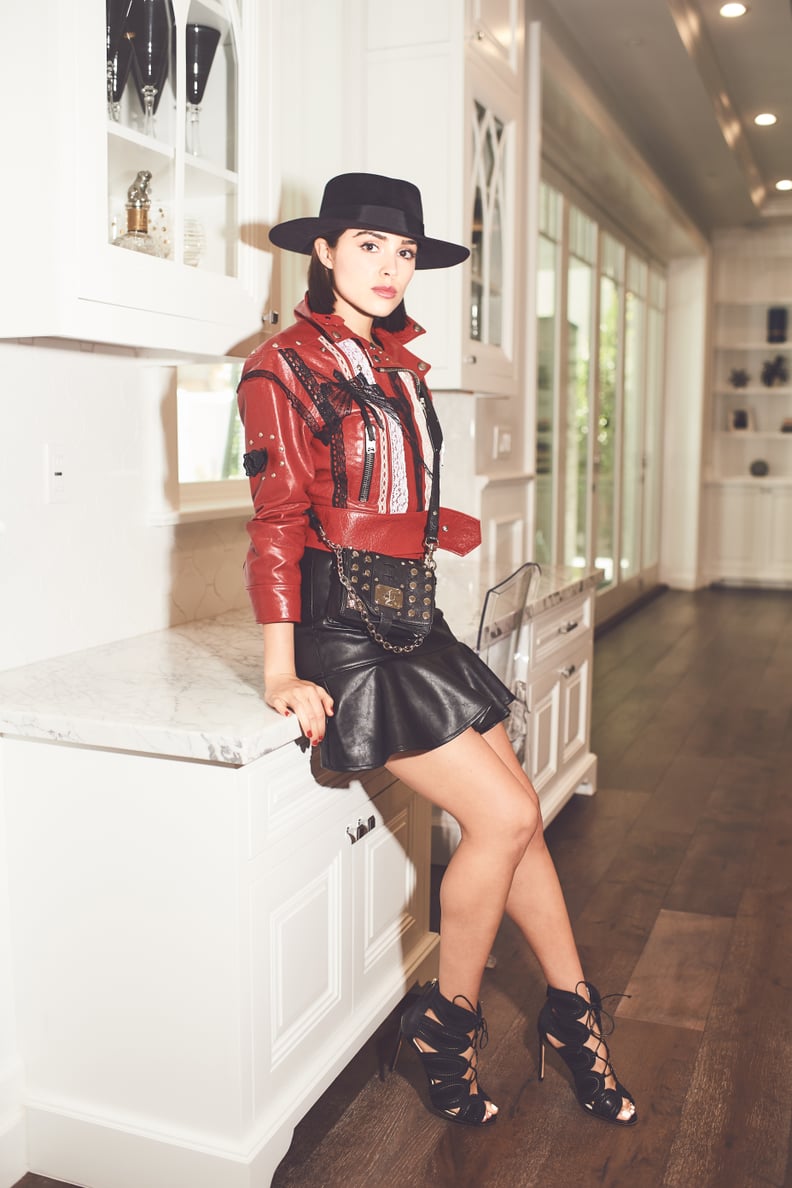 Vegan Leather Flounce Skirt
"[The vegan leather] is just more conscious. Also, it's a a little more flexible for the consumer because of the price point."