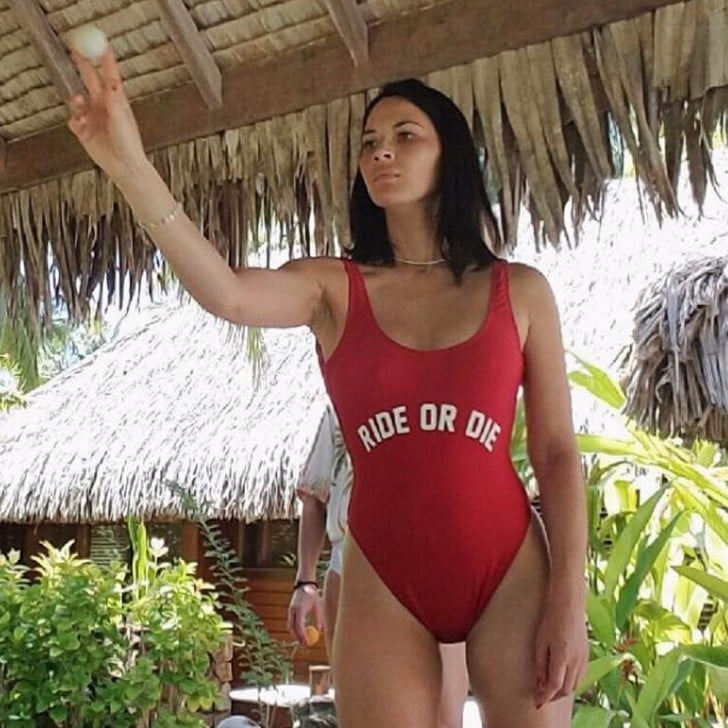 As POPSUGAR editors, we independently select and write about stuff we love and think you'll like too. If you buy a product we have recommended, we may receive affiliate commission, which in turn supports our work.
Olivia Munn had something to say for her first time playing beer pong. The star geared up for the game with an appropriately labeled one-piece swimsuit that read, "Ride or Die." We're assuming that meant she was ready to win with a partner by her side, though it could also be a total coincidence that the swimsuit happened to match the scene.
The graphic swimsuit is one we've seen on plenty of celebs, such as Hailey Baldwin and Kourtney Kardashian. It looks like last Summer's It piece will stick around for this year too. Though we hope Olivia won the game, in terms of her swim style, there is no match. She's the clear victor.
Olivia Munn Wore a "Ride or Die" Swimsuit
It Was the Perfect Match For a (Serious) Game of Beer Pong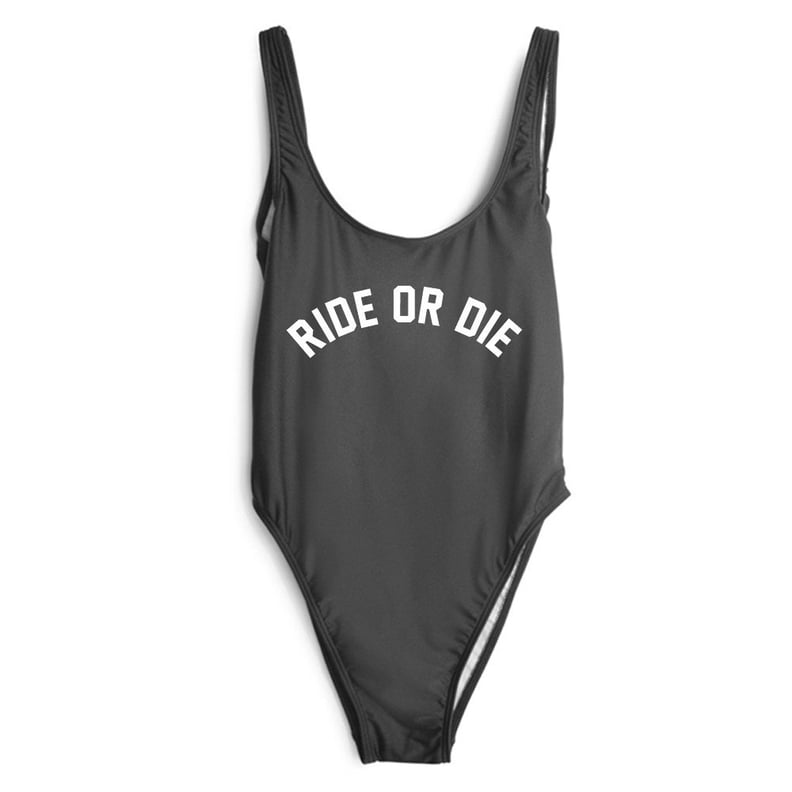 Shop a Similar Version and More Options Below

Private Party Bathing Suit

Aila Blue x Peppa One Piece

Billabong One Piece