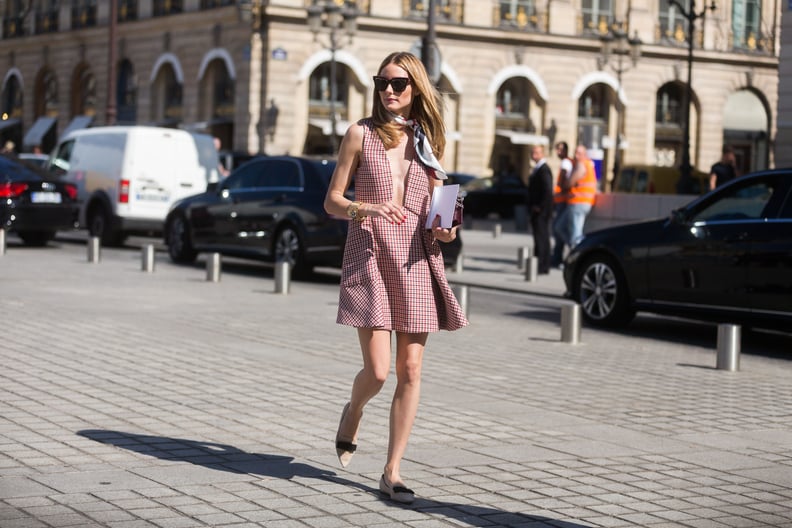 It's impossible for Olivia Palermo to construct a bad outfit. With a closet full of statement pieces and a handful of smart styling tricks up her sleeve, she took on Paris Couture Week like a true fashion goddess.
Since we paid just as much attention to Olivia's outfits as we did the designer collections that debuted on the runways, we're turning the spotlight on her flawless ensembles and dreaming of ways to re-create them. Here, Olivia's eight latest street style moments that are bound to make you swoon.
01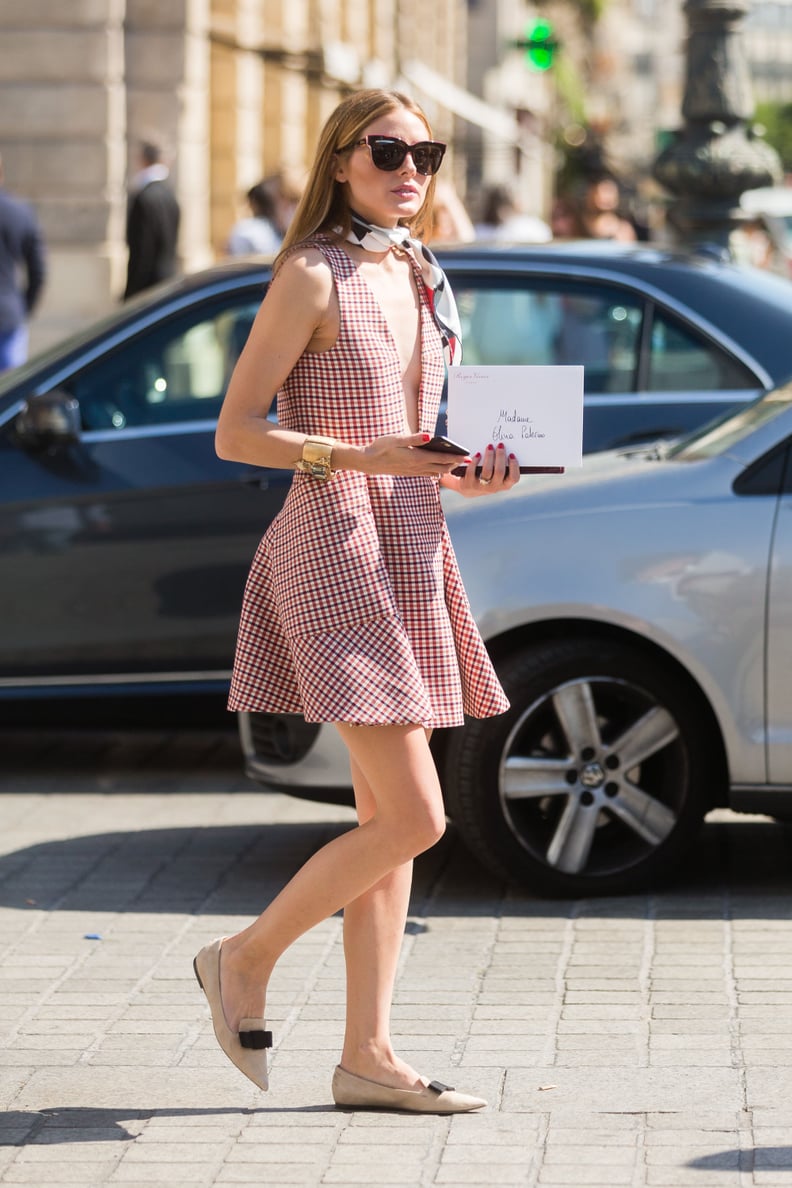 Sexy Yet Functional
We never thought we'd say it, but Olivia Palermo had her J Lo moment in a plunging neckline. Her checked A-line Dior dress was played up by a Dior silk scarf printed with complementing colors, and Olivia chose two-toned Jimmy Choo flats to complete her ensemble for a busy day.
02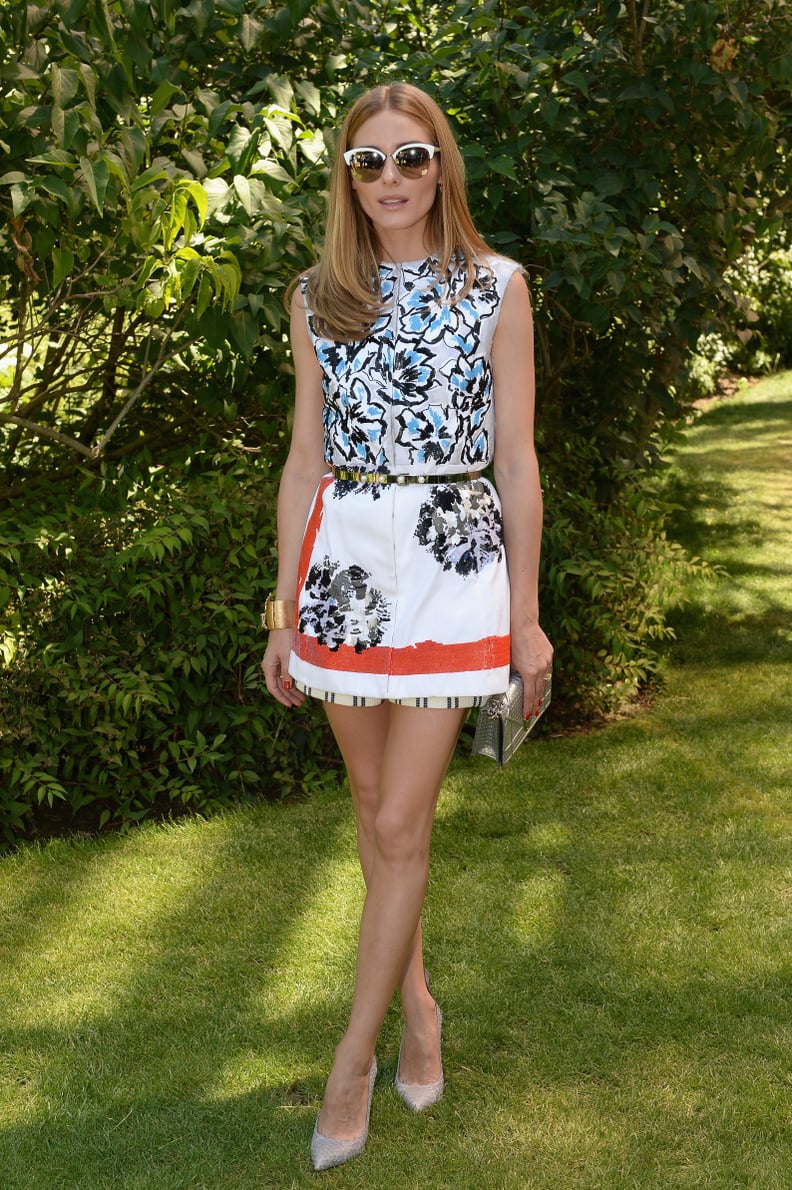 Ready For Dior
Olivia attended the Dior Couture show in a printed sleeveless minidress that she wore with metallic accessories like a box clutch and thin belt. She finished her outfit with textured taupe pumps and white retro sunglasses.
03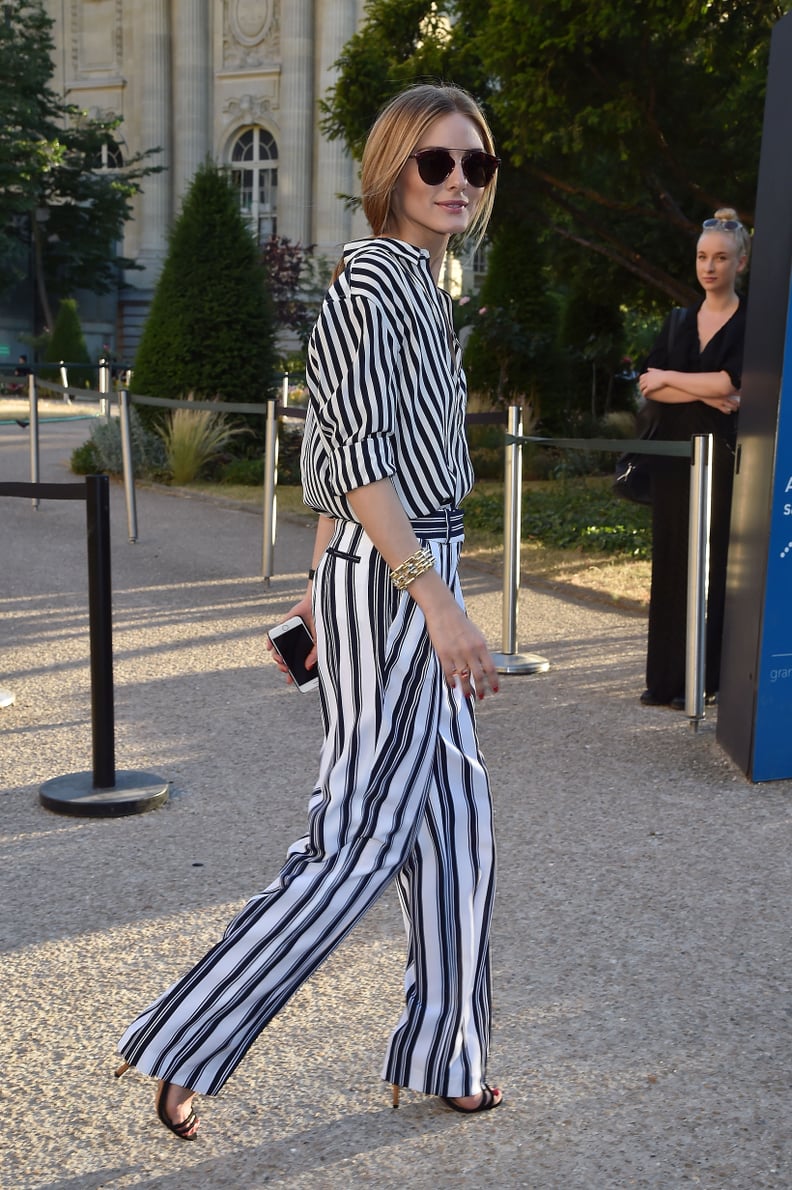 Stripes on Stripes For Giambattista Valli
Olivia attended the Giambattista Valli show in black and white striped separates. She let the luxe oversize pieces speak for themselves, completing her look with a chunky chain-link bracelet and oversize sunglasses.
04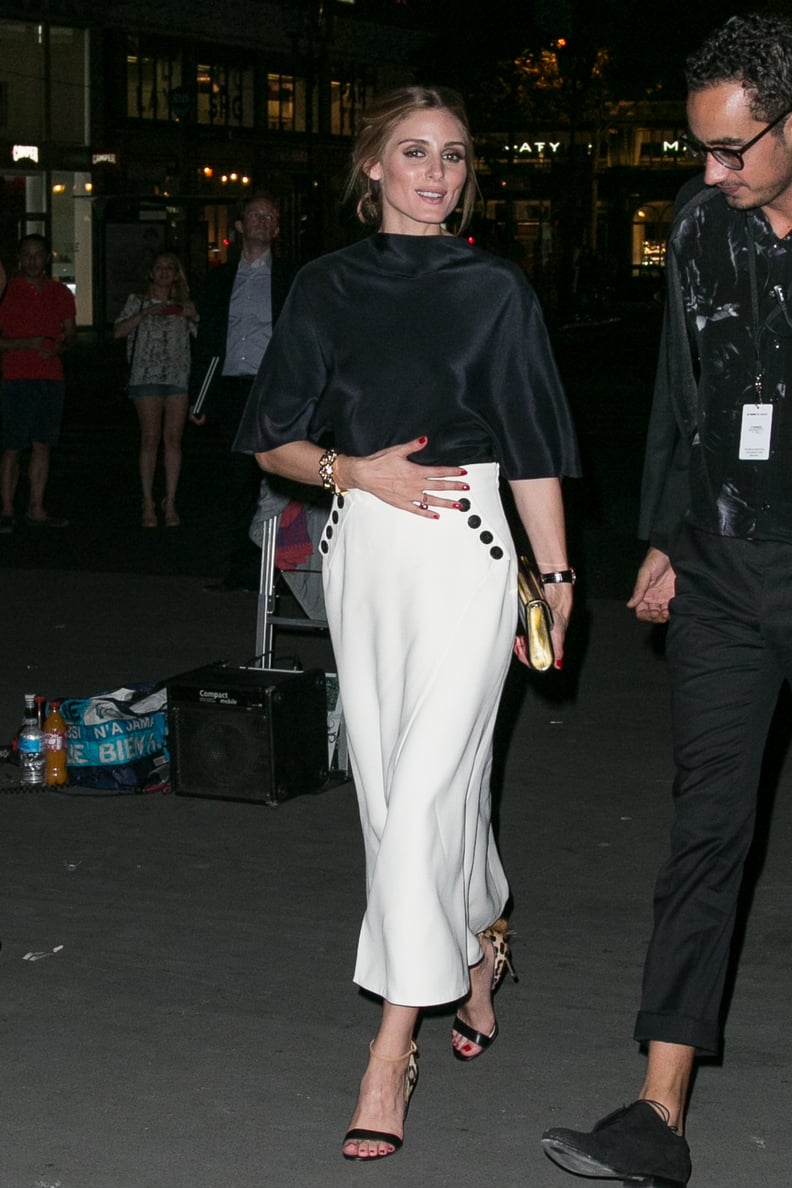 All Dressed Up For a Night Out
Olivia debuted her favorite shoes: a pair of calf-hair leopard-print Francesco Russo heels. She made them the focal point of her outfit by choosing neutral separates: a Dior button-front skirt and satin draped top.
05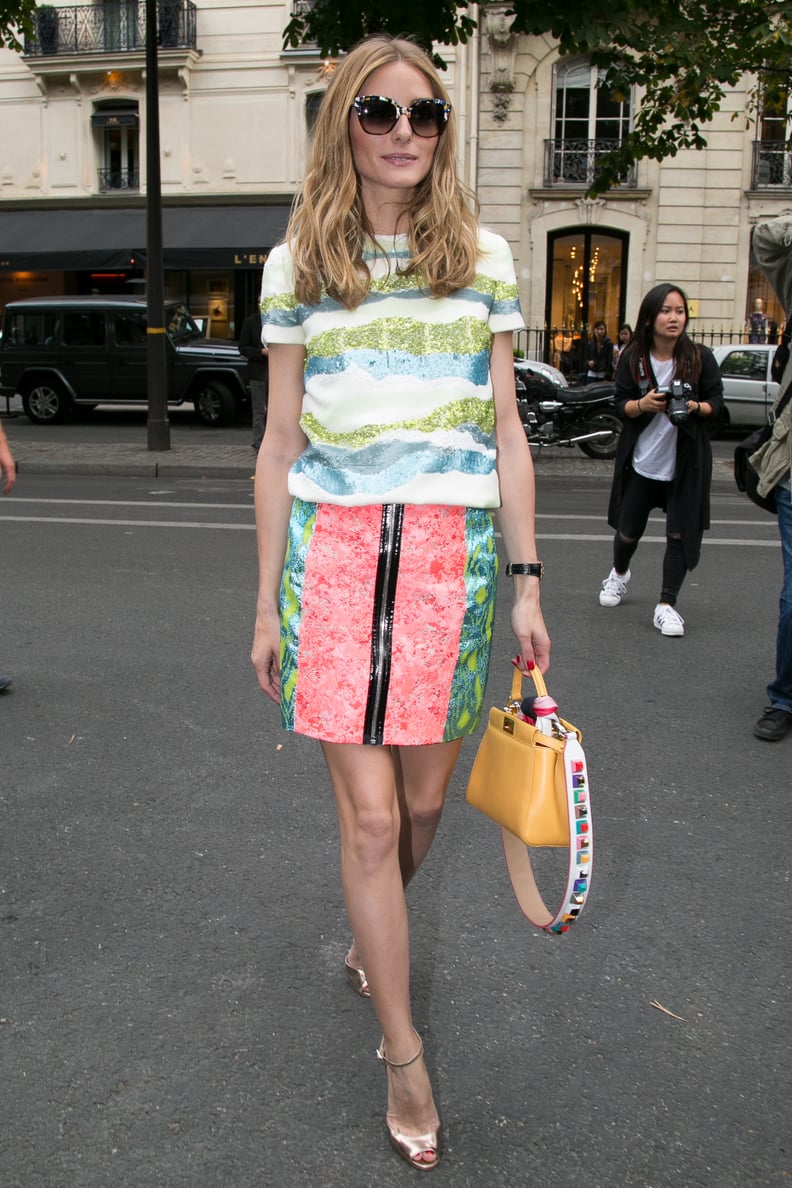 Electric and Fabulous in Fendi
Olivia headed to the Fendi Couture show in a bright zipper-front miniskirt and glittering tee, but the color didn't end there! She held onto her yellow Fendi bag, adorned with colorblock studs, and tied her Dior scarf around the handle. Metallic peep-toe heels, a black watch, and multicolor sunglasses made for final accoutrements.
06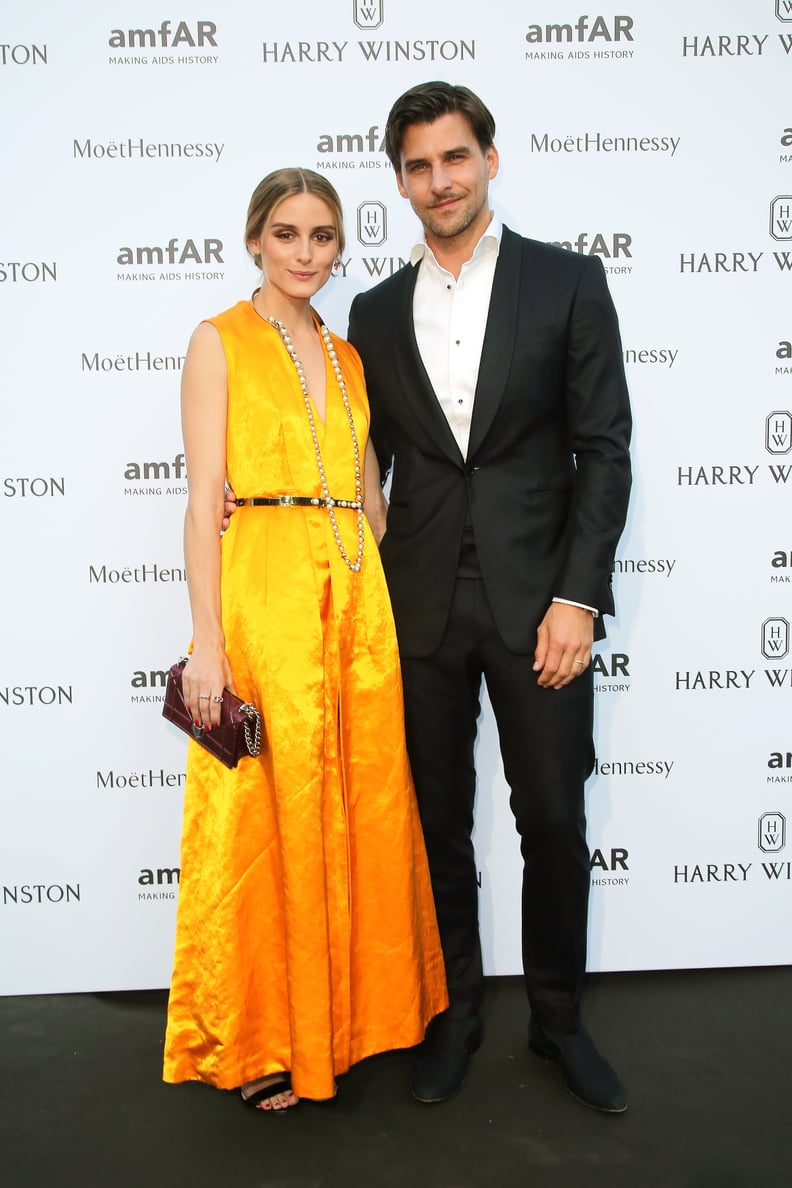 Olivia's Red Carpet Moment
Olivia layered her golden Dior design with a long pearl necklace and a complementing skinny belt and stuck with simple black sandals and a quilted cranberry pouch as her final add-ons.
07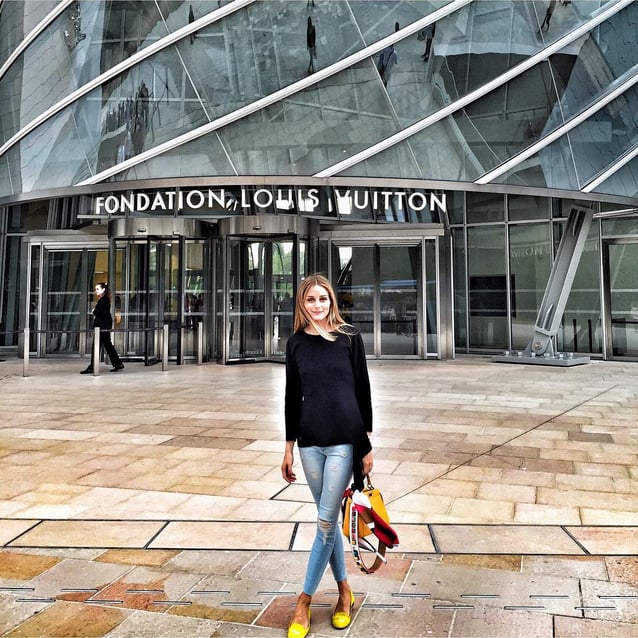 Olivia's Casual Look
Olivia paid a visit to the Louis Vuitton Foundation during her free time at Couture Week. She stuck to her signature casual-chic style, opting for Black Orchard distressed skinnies, a Carolina Herrera sweater, a Fendi statement bag, which she adorned with a Dior silk scarf, and bright SchoShoes flats.
08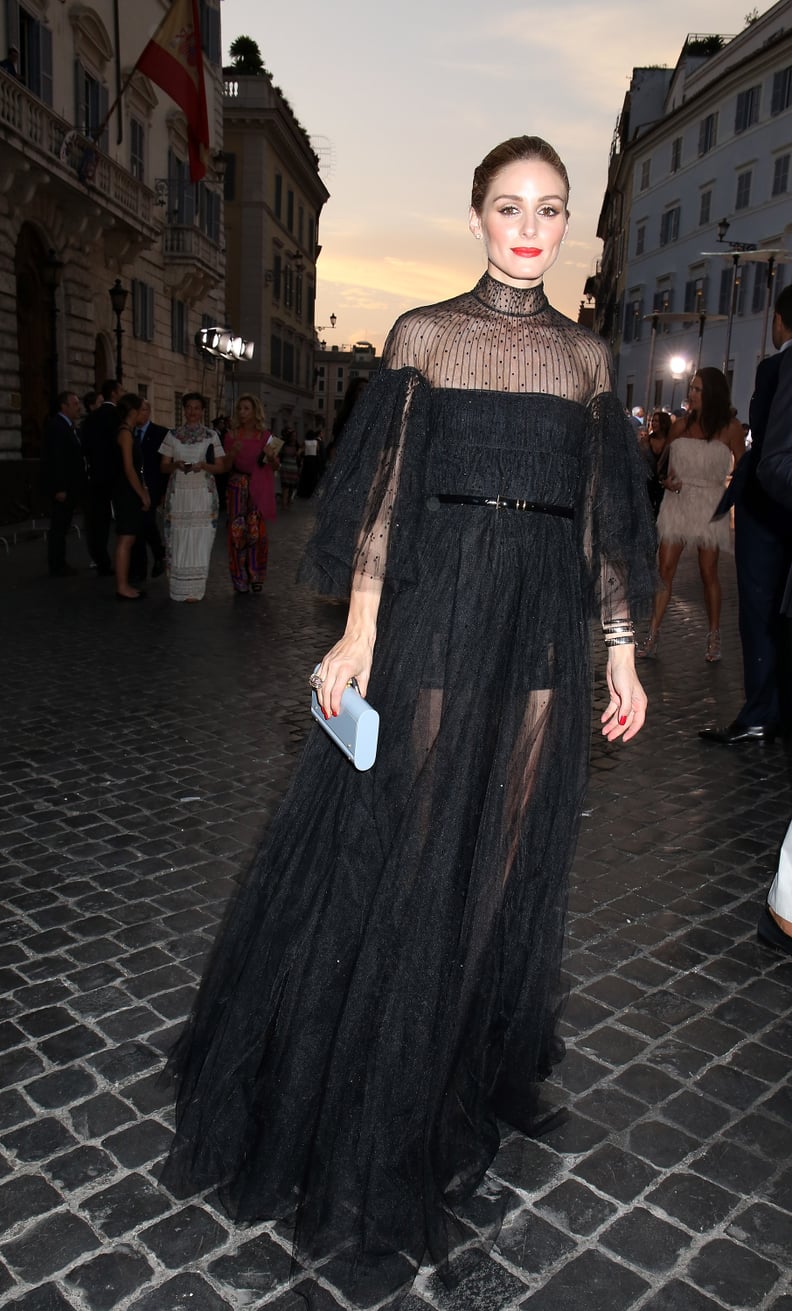 Wrapped in Tulle at Valentino