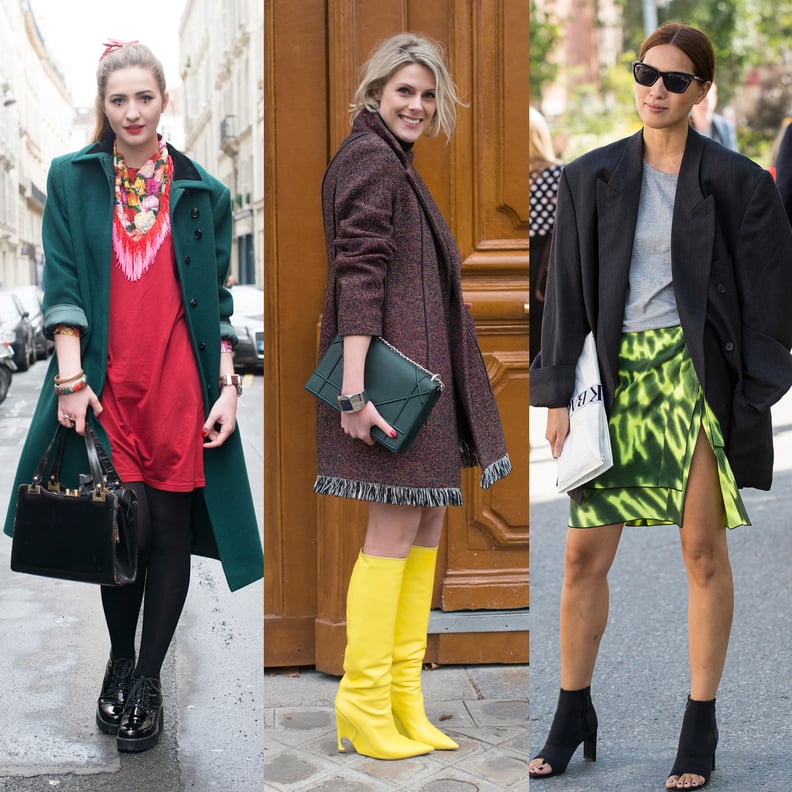 We partnered with OPI on this post that encourages you to open up your closet to a whole new island of colors!
Neutral tones are a staple in my closet, and admittedly I can go weeks without wearing anything more than black, white, gray, and brown. But this Spring, I'm thawing my frigid color palette and injecting some brighter hues and warm island flavors into my wardrobe. Want in? Check out this 12-day color challenge that will bust you out of your fashion ruts and bring a whole new perspective to your looks. Scroll through to see the colors by day and use the hashtag #PSOPIChallenge to share your looks on Instagram! Source: Getty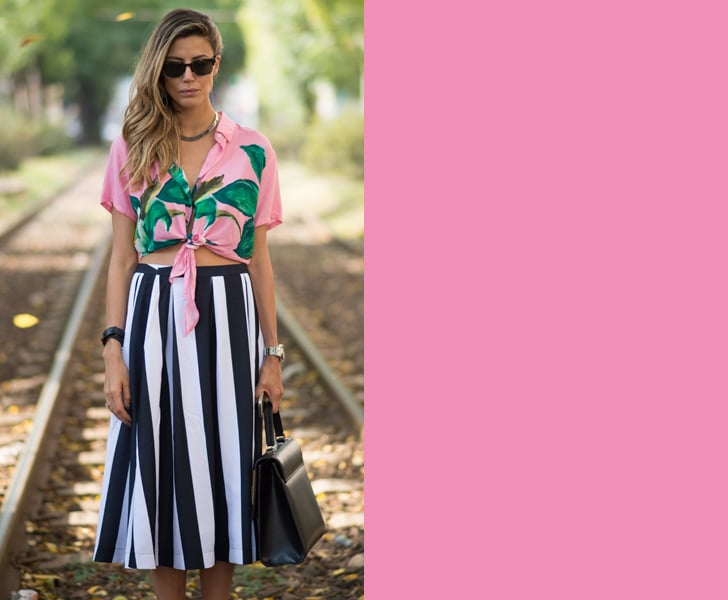 Day 1: Bright Pink
Don't shy away from the bright and happy pink! This color instantly lifts your mood and works in many different variations. The way the pink works with the black and white skirt here is superchic and will melt your frozen heart.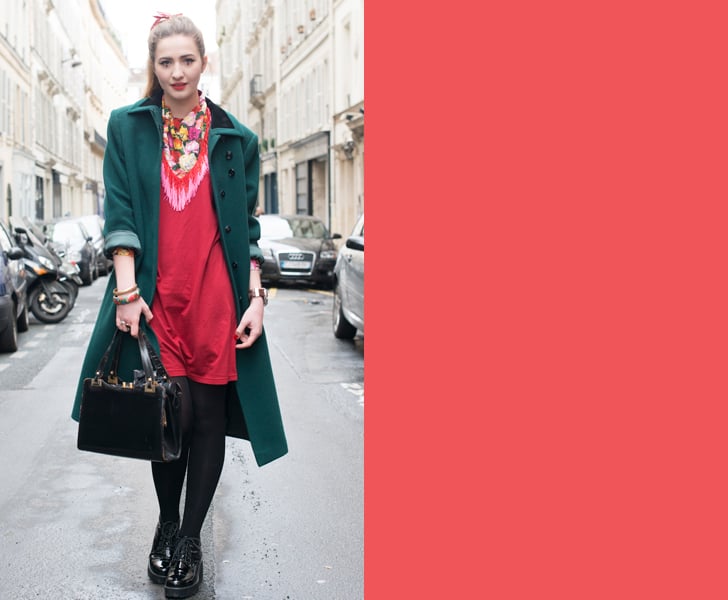 Day 2: Golden Red
A touch softer than a bold red, a golden red can really set off any outfit. Pair it with neutrals, or like here, a deep green to really up the romantic feel.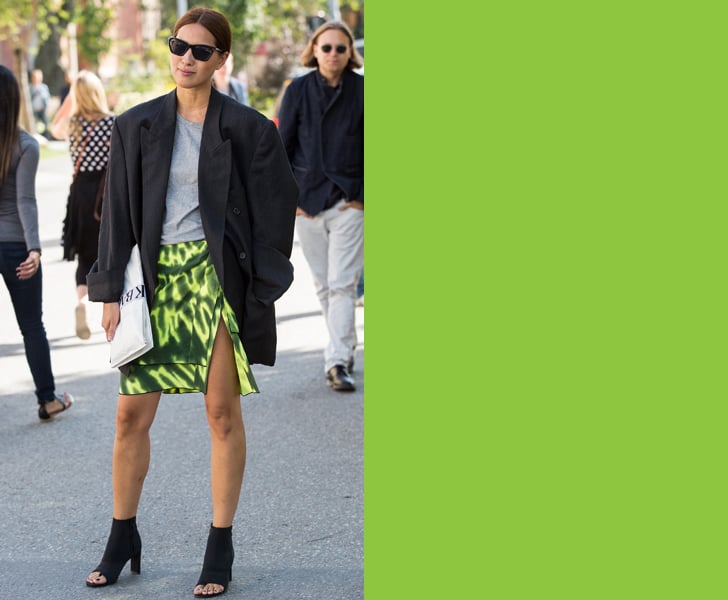 Day 3: Bright Green
This bright and pearly green demands attention, so wear it proud. If you're just dipping your toes into the bright green pool, try accessorizing with this color instead.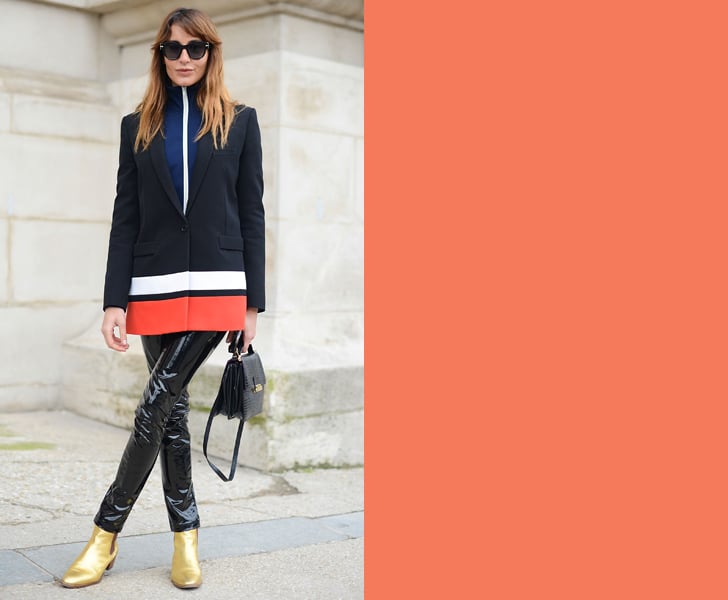 Day 4: Orange Cream
A bit more subtle than a bright orange, orange cream looks supermodern but doesn't overpower your look.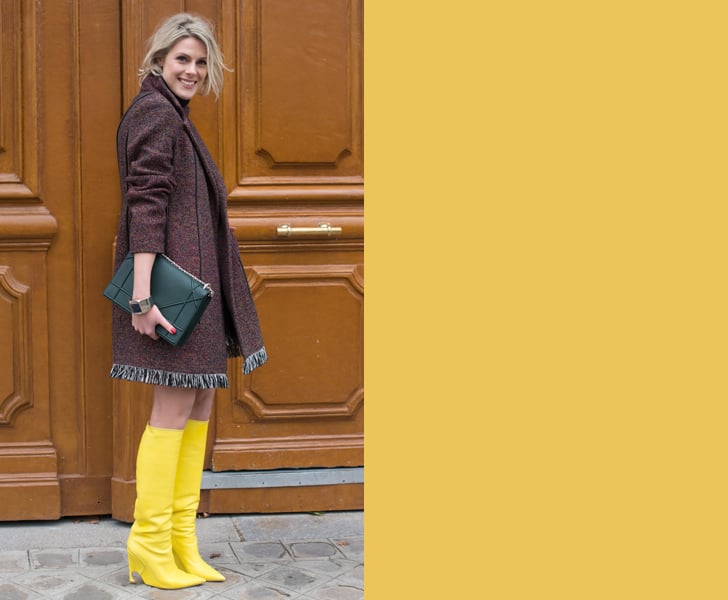 Day 5: Pineapple
Yellow can brighten up the dreariest of days, and a bright pineapple can take your mind off the snow banks in your everyday reality and transport you to a luxurious sand dune instead.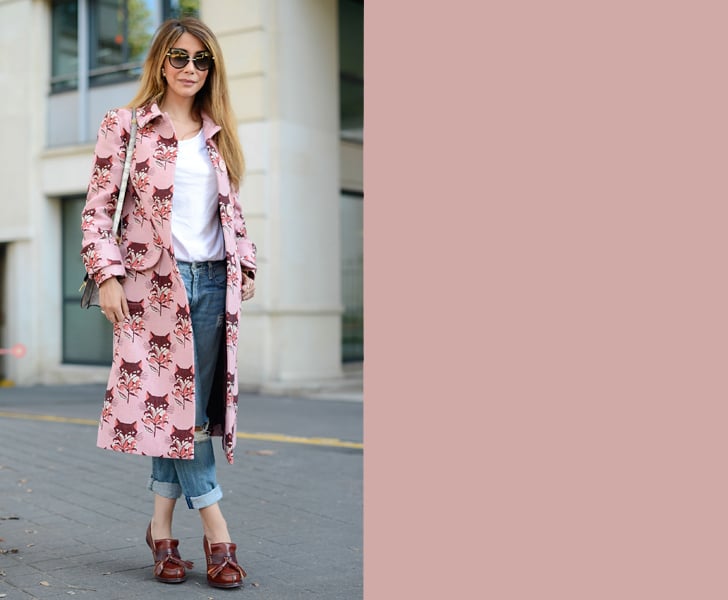 Day 6: Creamy Nudes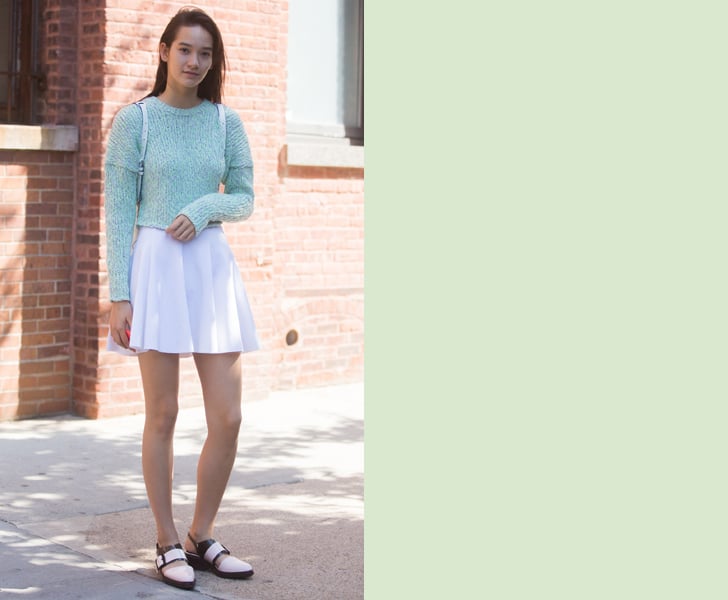 Day 7: Minty Green
I have a feeling that minty green is going to be huge this year but could be hard to work with on certain skin tones. Try keeping your entire look light — like pairing it with a white skirt as seen here — or really go for impact by working it with all black looks.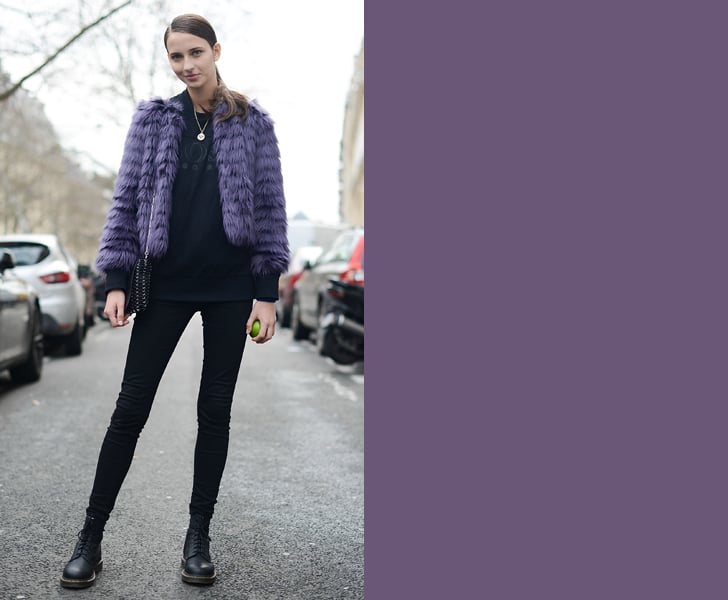 Day 8: Dusky Purple
Purple isn't a color I see on the street as often, but considering it was a staple in my closet in the '90s (and the '90s are most definitely back, y'all), I'm pumped to rock this dusky purple.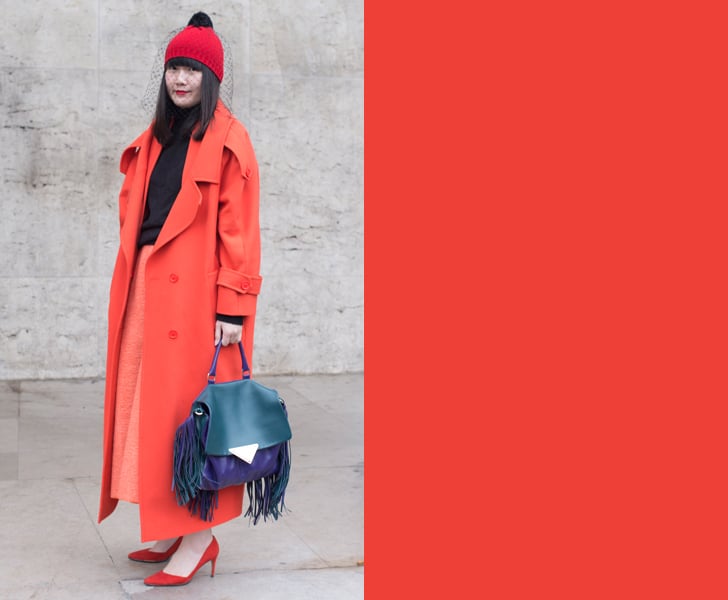 Day 9: Bright Coral
Take a deep breath and don't be afraid — this bright coral looks amazing on just about every skin tone. Go big with a bright coat, or start slow by grabbing a coral necklace and pair it with your favorite denim shirt.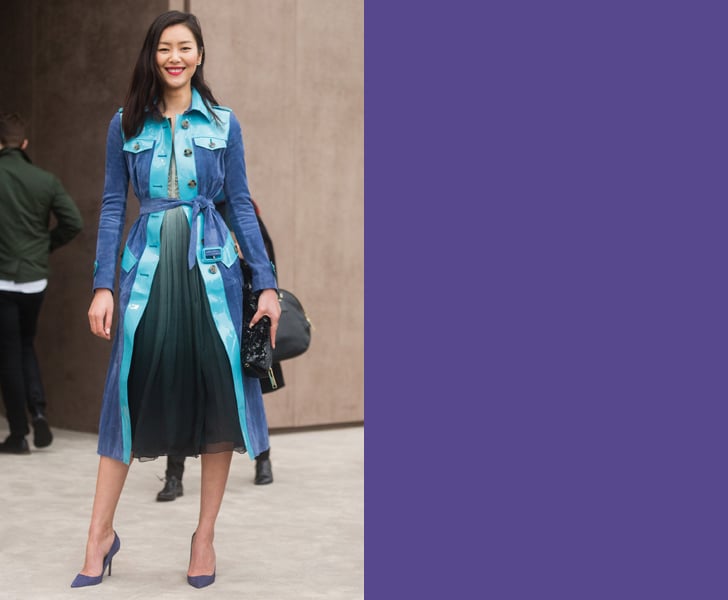 Day 10: Royal Purple
A bit more on the blue spectrum, a nice royal purple pairs well with just about everything.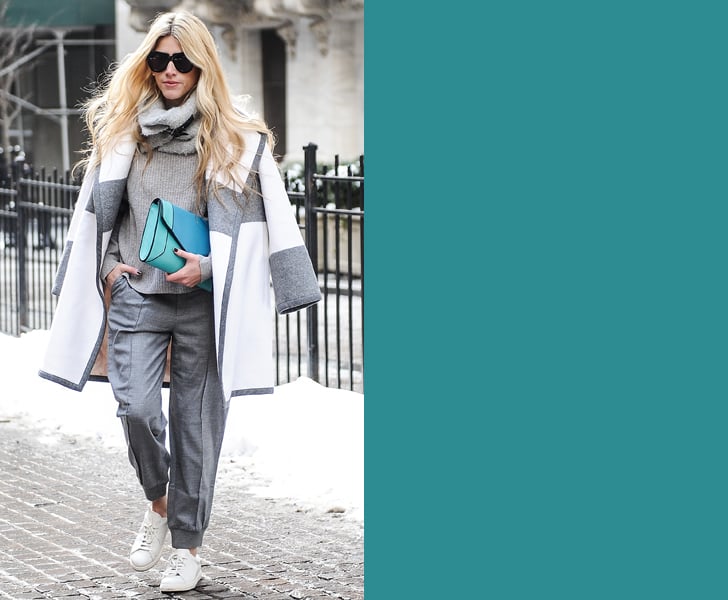 Day 11: Lagoon Blue
A little bit blue, a little bit green, this lagoon blue looks fab as an accessory or as an all-over color for sets this Spring.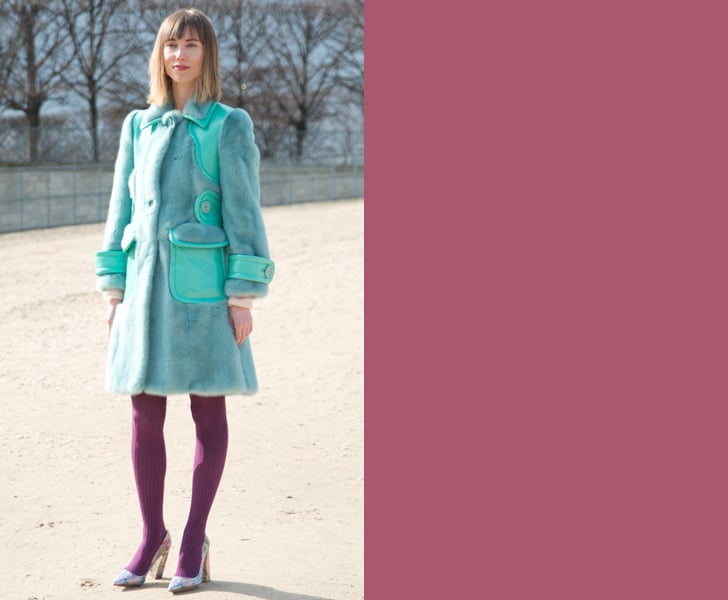 Day 12: Mauve
Let this image teach you a lesson in color pairing and remind you that you can wear creamy mauve tights.
OPI Hawaii Has 12 More Ways to Brighten Your Day