6 Packing Tips to Steal Straight From a Designer (With a Superhectic Travel Schedule)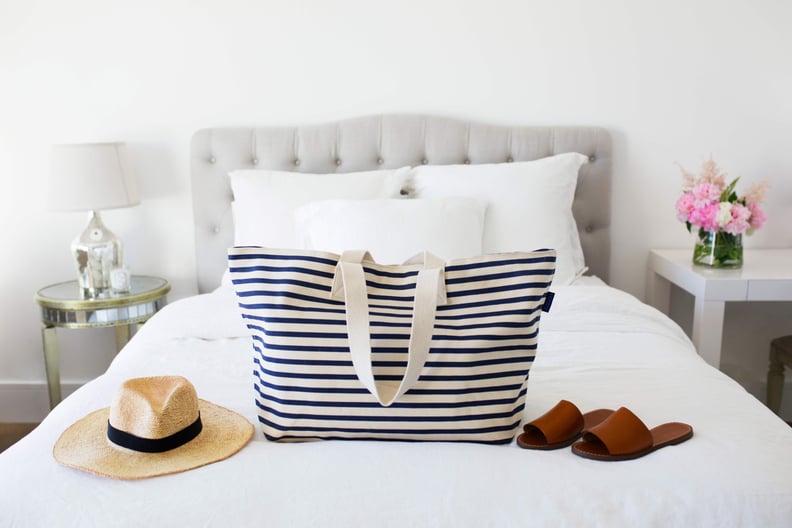 POPSUGAR Photography | Sheila Gim
POPSUGAR Photography | Sheila Gim
Who better to help us pack than a designer who's always on the go? Fortunately, Misha Nonoo hit pause on her busy schedule to share some of her fashion-girl-approved packing hacks right here. Read on and learn the secrets to streamlining your suitcase for good.
Whether you're planning a weekend escape or a long Spring break trip, many of us have vacation on the brain. Don't let outfit anxiety take the joy out of your getaway plans. Avoid baggage check lines, lost luggage woes, and unnecessary suitcase clutter by fitting everything you need into a carry-on bag and one personal item. Follow my tips ahead to become a confident packing pro.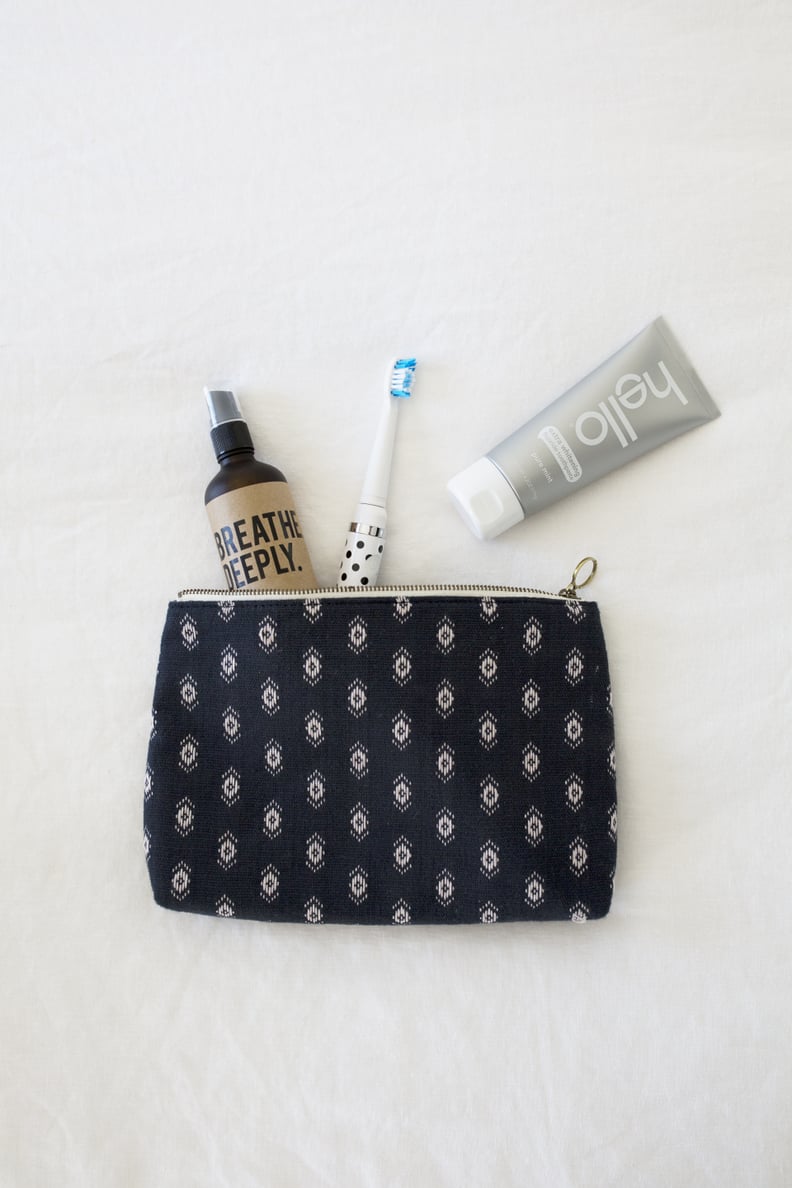 Sample Size: Before you travel, ask your skin care specialist for samples of your favorite beauty products. The smaller sizes are carry-on approved and won't take up much space in your bag.
Drugstore Solutions: Support your versatile clothing items with simple drugstore tools.

If you're planning to wear an item more than once on your trip, pack a Tide to Go stick. Spills happen, even for the most well-mannered women.

Double-sided tape not only keeps a low-cut dress in place, but it also helps to maximize your outfit options. Wear your favorite wide-leg pants with heels to dinner, then use the adhesive to temporarily cuff the hem so you can pair them with flats for a day of sightseeing.

Take your plunging, date-night blouse from a romantic evening to a business meeting by using small safety pins to close the open neckline.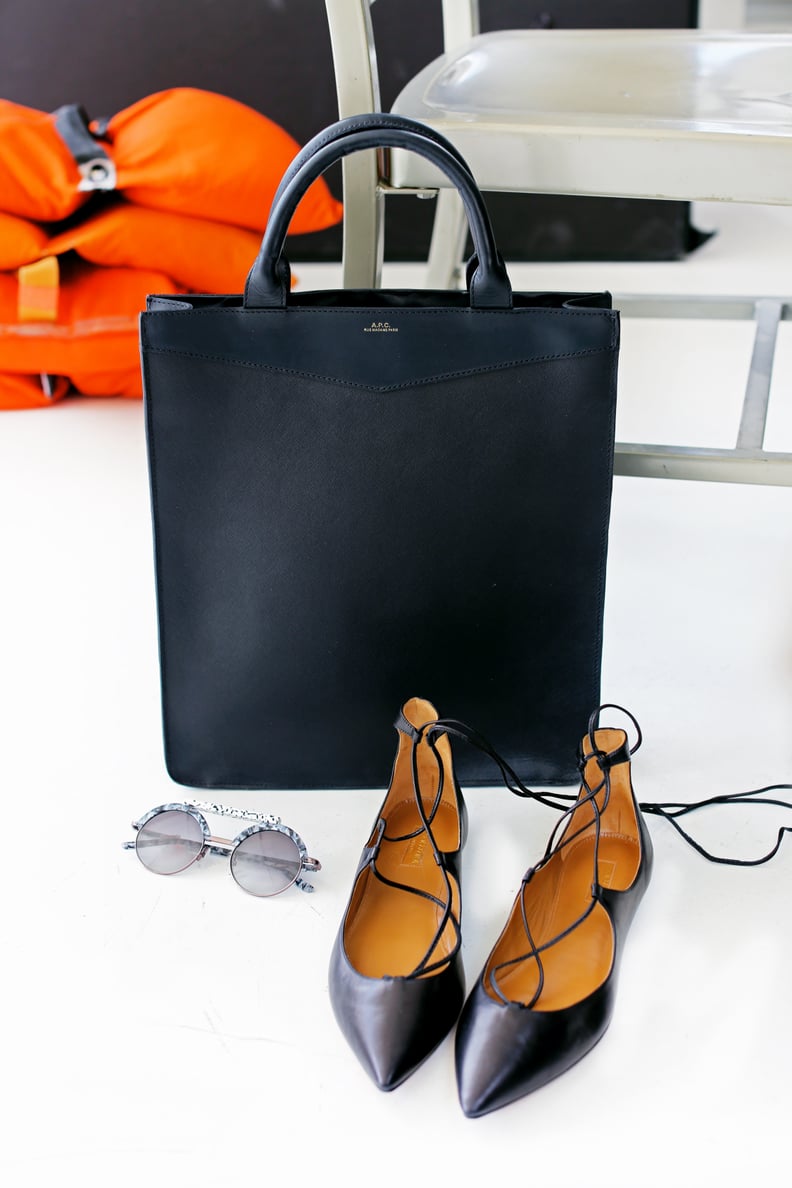 Tote It: In addition to your carryon luggage, make your personal item an oversize tote bag you can easily slide under the seat in front of you. Place anything you'll be asked to remove at security into the tote, so it's easily accessible — think toiletries, laptop, etc.

Within the tote, pack a zippered clutch you can later use as a wallet or an evening bag. If you're bound for someplace tropical, the tote can also double as a beach bag.

Save Your Soles: Pack a pair of dancing shoes for going out and a pair of boots you can wear to a bar or a business meeting. The only other shoe you'll need is a comfortable sandal or flat which you can you can wear while you travel to save room in your suitcase.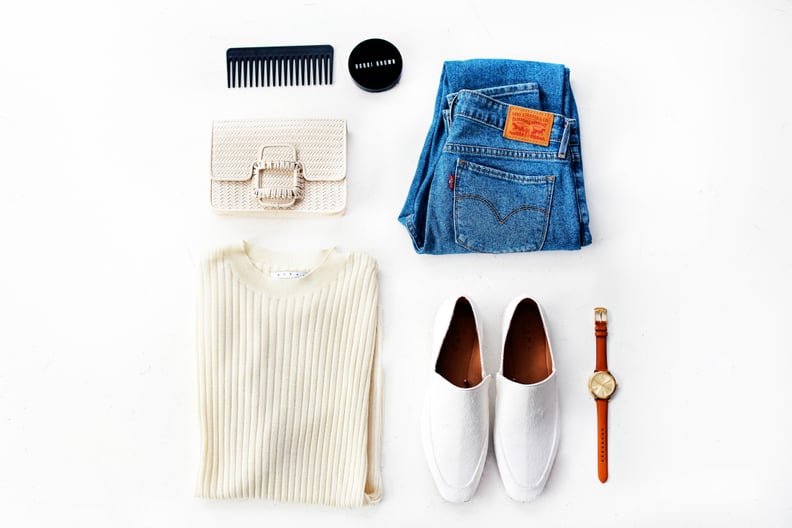 Undergarment Optimizer: When packing, slip your socks, tights, and underwear into your shoes to save space in your carry-on. Tuck a black strapless bra into the corner of your bag and wear your everyday, neutral-colored bra while you travel.
Beat the "But What Ifs": Overpacking usually happens when you let your mind wander down the trail of what ifs. But what if it rains?? What if we decide to go to a really nice restaurant one night? What if the dinner is actually casual and not dressy?

The best way to pack for every possible situation is to bring pieces that are versatile. For example, worn with flats and a white shirt underneath, my Elena dress is ideal for a day of sightseeing. At night, transform the style into a cocktail dress by wearing it bare underneath with a pair of open-toed platform heels.

If you're worried that your travel mates will look down on you for wearing the same piece more than once, they won't. In fact, they'll be impressed with how you styled the item for multiple occasions.