Pink Cocktail Dresses
The Pink Dress Works For Grown-Up Life!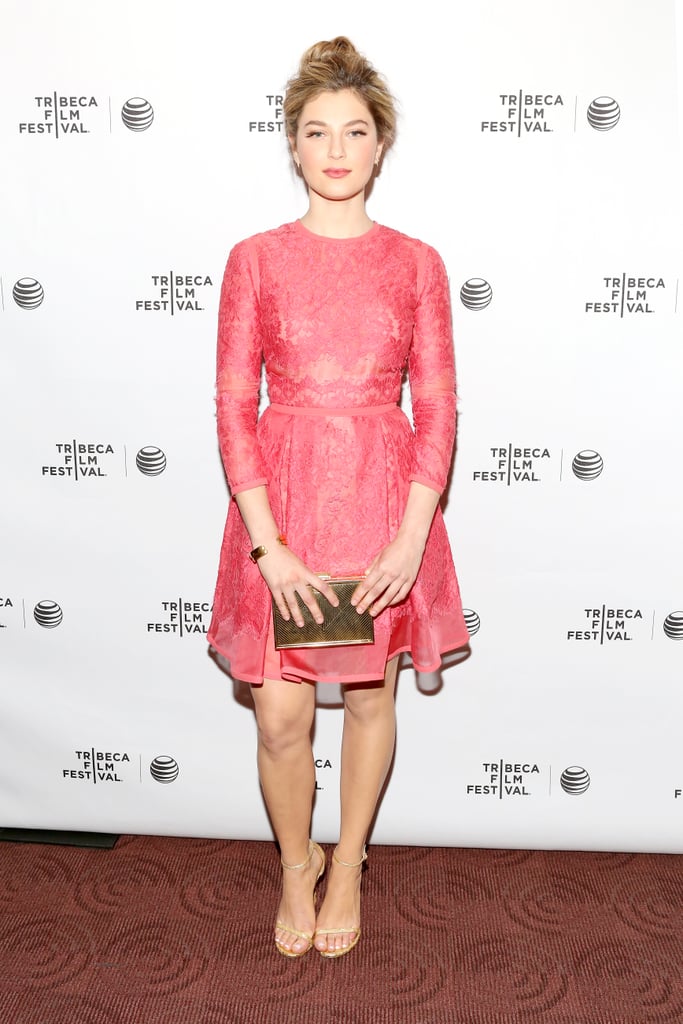 2
Zoe Levin in Pink at the Tribeca Film Festival
Zoe skipped the two-piece set in favor of a prim, 3/4-sleeve lace dress at the festival while promoting Beneath the Harvest Sky. The bright coral might have read as more juvenile if she picked a trendy shape, but the classic cut ensured it had a timeless vibe to it. She finished the sophisticated look with a gold clutch and Stuart Weitzman sandals.