People Are Turning Pillows Into Chic Outfits on Instagram — a Sentence I Never Thought I'd Say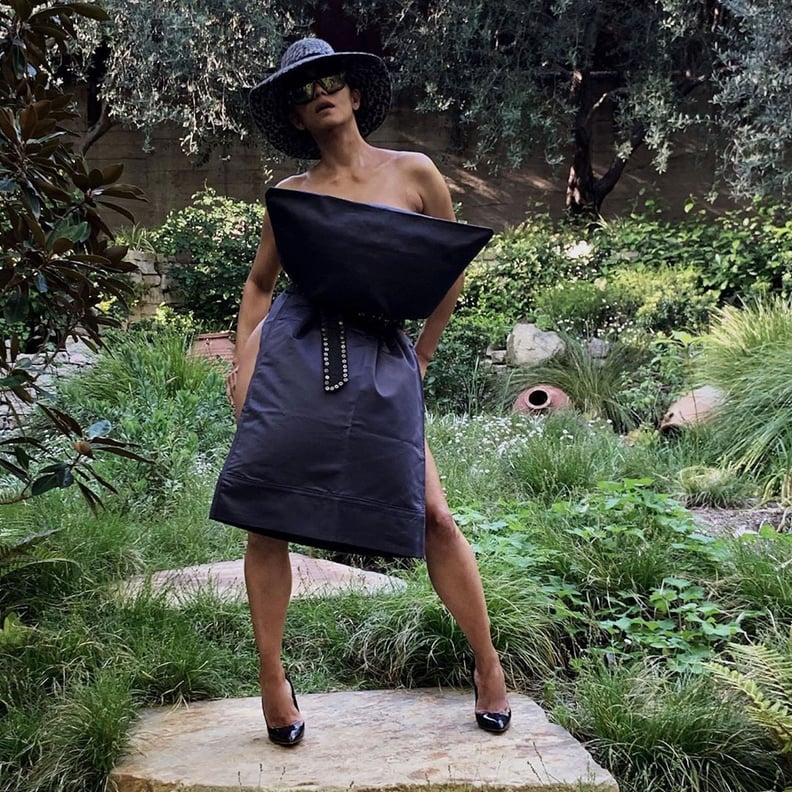 I never thought I'd be saying this, but the latest fashion challenge to go viral on Instagram is wearing a pillow as a dress. (Yes, you read that right.) I personally thought I'd seen it all after witnessing Conor McKenzie turning a blanket into seven runway-worthy outfits while grabbing snacks from the kitchen, but these innovative looks are on another level. (BTW, if you haven't seen the video of Conor yet and need a little pick-me-up, what are you waiting for?) Influencers around the globe are belting a pillow onto their bodies and posting their "outfits" with the hashtag #QuarantinePillowChallenge.
Surprisingly, a lot of the outfits created are actually quite chic and brought a smile to my face. My favorite has to StyleByNelli's baby-blue outfit that came with a cute basket bag. Many of these looks included cute accessories like scrunchies, matching purses, and cute heels/sneakers. Of course, there were plenty of eye-catching belts used during the challenge, ranging from ones with pearls to ones with brand logos. There's even been quite a few appearances from adorable dogs, which is a total win in my eyes. Keep reading to scroll through some of our favorite outfit creations so far.