Getty/PG/Bauer-Griffin
Getty/PG/Bauer-Griffin
Priyanka Chopra knows how to make an entrance. She arrived to Jimmy Kimmel Live in a black-and-gold sequined dress by Sally LaPointe, looking ready to party. The star chatted about her new movie Baywatch and also shared a surprising tidbit about her Met Gala look. Priyanka revealed that her dress's train (a Ralph Lauren creation) was so long — 20 feet to be exact — she had to take a bus to get to the event! The gown was one of the most talked-about of the night and even inspired memes.
If you were also wondering how Priyanka detached that train for the afterparty, she had a simple explanation. The actress shared that she wore a minidress underneath her extravagant ensemble. Read on to see what the star wore to the late-night talk show, then reminisce over her Met Gala dress.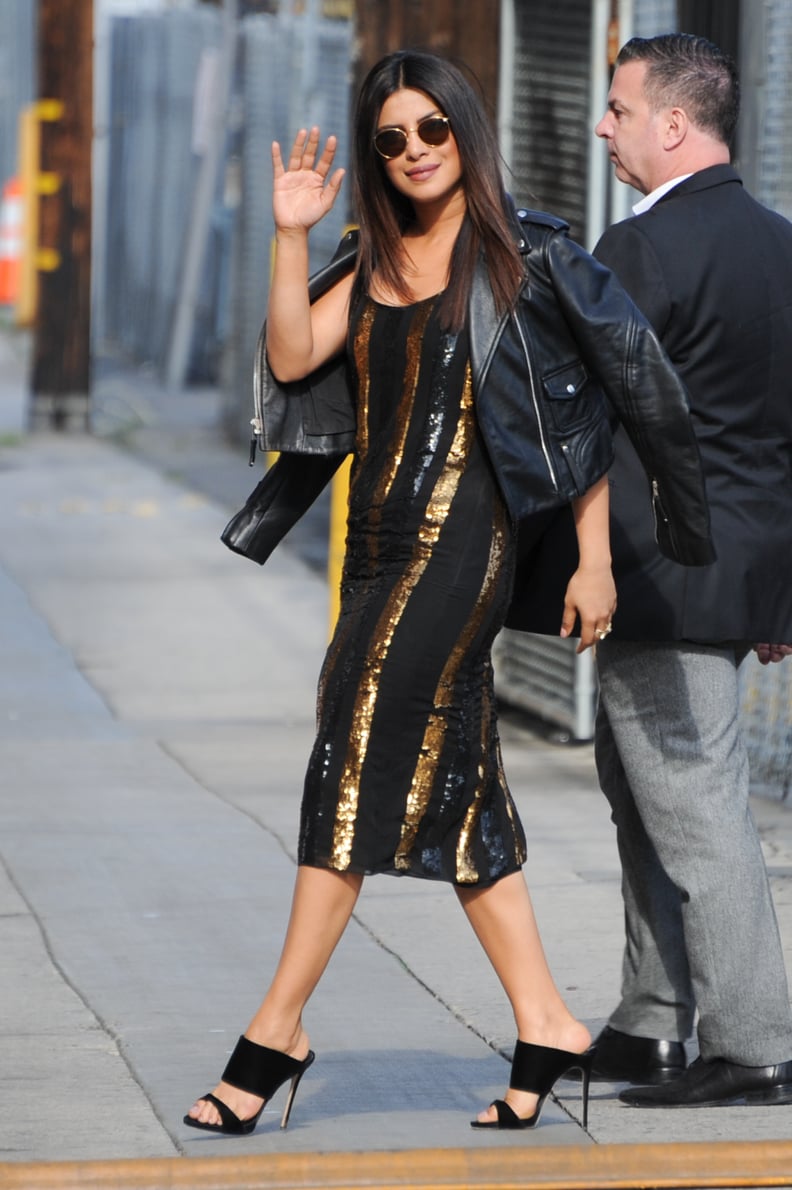 Priyanka Chopra Wore a Leather Jacket Over Her Sequined Dress
She wore a Sally LaPointe dress and Giuseppe Zanotti mules.
She Chatted With Jimmy Kimmel About Her Met Gala Gown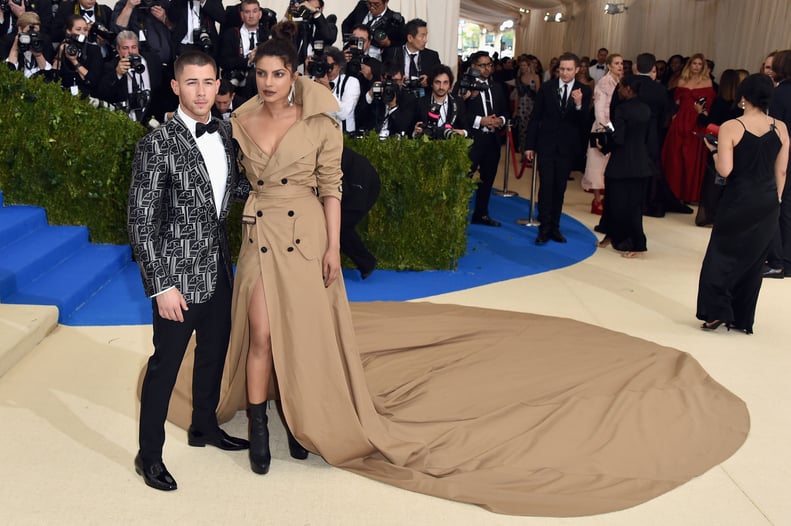 Remember This?