Kendall Jenner Taps Into Quiet Luxury in a Plunging Sequined Dress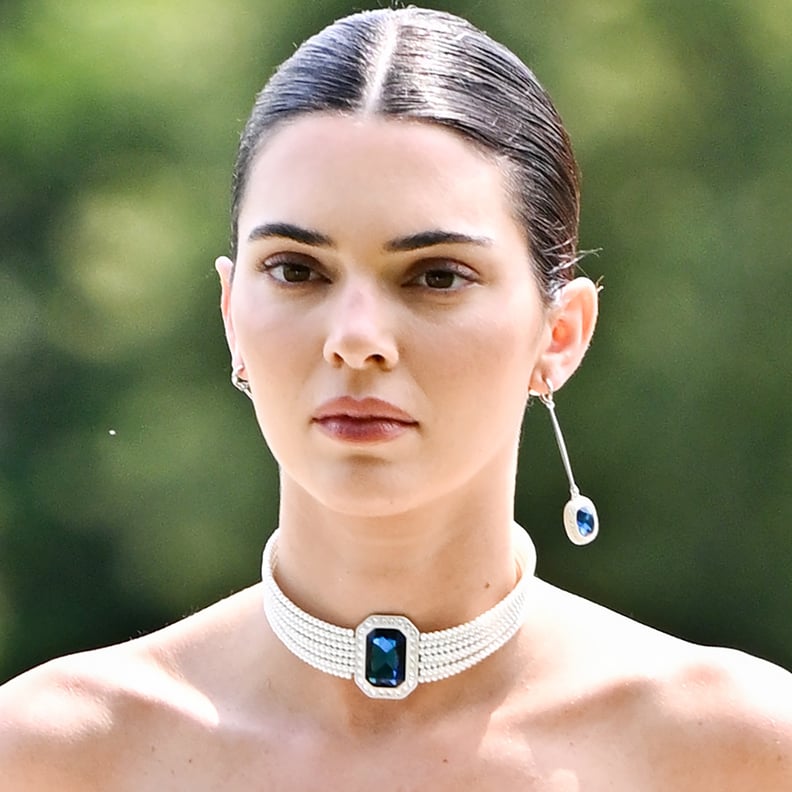 While the definition of quiet luxury is derived from an aesthetic that's seemingly been around for ages — minimalist, understated clothing made from high quality materials — the term has exploded over the past year by 614 percent, according to boohoo.com's Google Trends data analysis. That's largely thanks to the celebrities who are tapping into the look, whereas they might have previously turned to maximalism. Someone like Kylie Jenner, for example, maintained a wardrobe that boasted flashy designer logos, even passing many of her most notable items onto daughter Stormi, who is a mini fashion icon in her own right. But lately, Jenner, who works with stylists Mackenzie and Alexandra Rose Grandquist, has taken a turn toward clean, streamlined neutrals, exhibiting her take on quiet luxury during a trip to Paris.
Curious fans and all-knowing TikTok users attributed the shift to Sofia Richie's influence. The 24-year-old hosted her April wedding in the South of France, wearing three custom Chanel bridal dresses, along with a whole slew of sleek and refined weekend outfits from the likes of Proenza Schouler and Khaite, all curated by Liat Baruch. She sported a timeless, low bun and natural-looking makeup, posting the process through Get Ready With Me videos that went viral.
Just a few weeks later, actress Jennifer Lawrence began debuting her own quiet luxury pieces while doing press at Cannes and in New York City for "No Hard Feelings." Sporting everything from a sheer Dior sheath and a structural nude Loewe midi to a crisp Alaïa shirtdress and tuxedo suiting, the 32-year-old Oscar-winner has officially cemented her status as a quiet luxury contender, with the help of Jamie Mizrahi.
Now, Kendall Jenner is following suit with her own stint in Paris, on the scene to walk Jacquemus's "Le Chouchou" runway. Working with stylist Dani Michelle, Jenner packed essentials from Bottega Veneta, counting a gray midi dress with a keyhole cutout and sequined plunging halter as her own quiet luxury offerings. To no surprise, she accessorized with loafers from The Row and dark sunglasses — another necessary staple.
But why have logo-less, elegant ensembles like these suddenly become so popular, even though they've always existed for the person who values well-made basics? Many think it's all part of the post-pandemic fashion cycle, as we leave our quirky, eye-catching, personality-defining tchotchkes in the dust. But there's also no denying that Richie, Lawrence, and the Jenners being on board is a hard selling point.
Ahead, see the best quiet luxury celebrity fashion moments we've been graced with so far.
Kendall Jenner's Quiet Luxury Look
Jenner spent time in Paris, where she walked in the "Le Chouchou" Jacquemus runway show and stepped out in a gray Bottega Veneta midi dress with a keyhole chest cutout. Keeping things streamlined, she also carried an oversize alligator envelope clutch and sported loafers by The Row. Later, Jenner changed into a plunging sequined halter dress, completed with matching strappy sandals and a shoulder bag, also by Bottega Veneta. In her ears she wore hoops from jewelry brand By Pariah.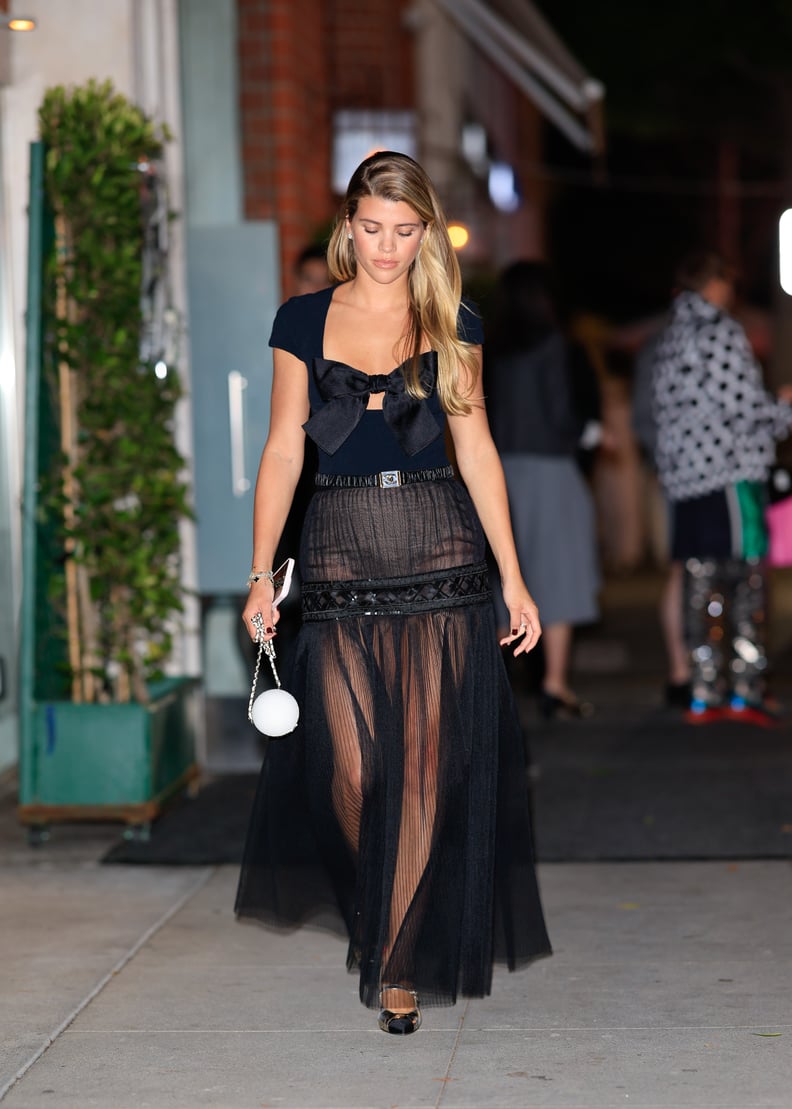 Sofia Richie's Quiet Luxury Chanel Look
The star delivered a tasteful take on the naked dress in a sheer Chanel skirt and bow cutout bodysuit at a brand dinner in LA on June 14.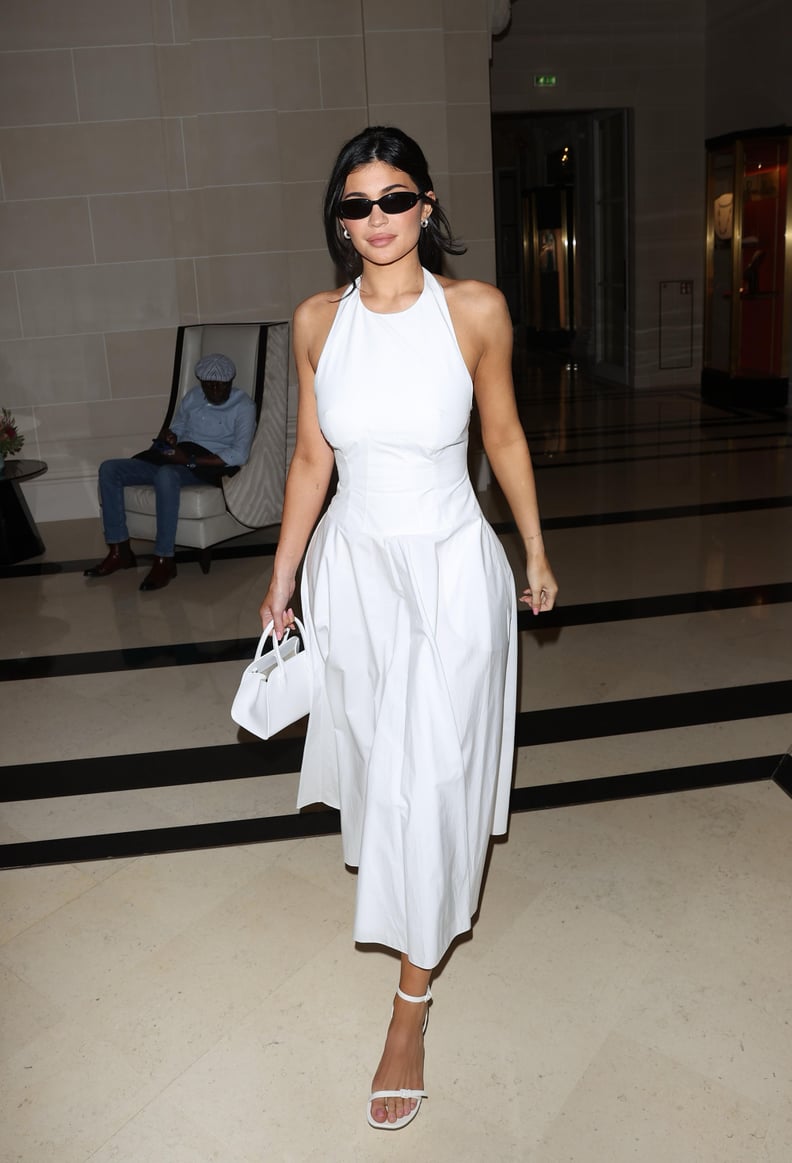 Kylie Jenner's Quiet Luxury Alaïa Dress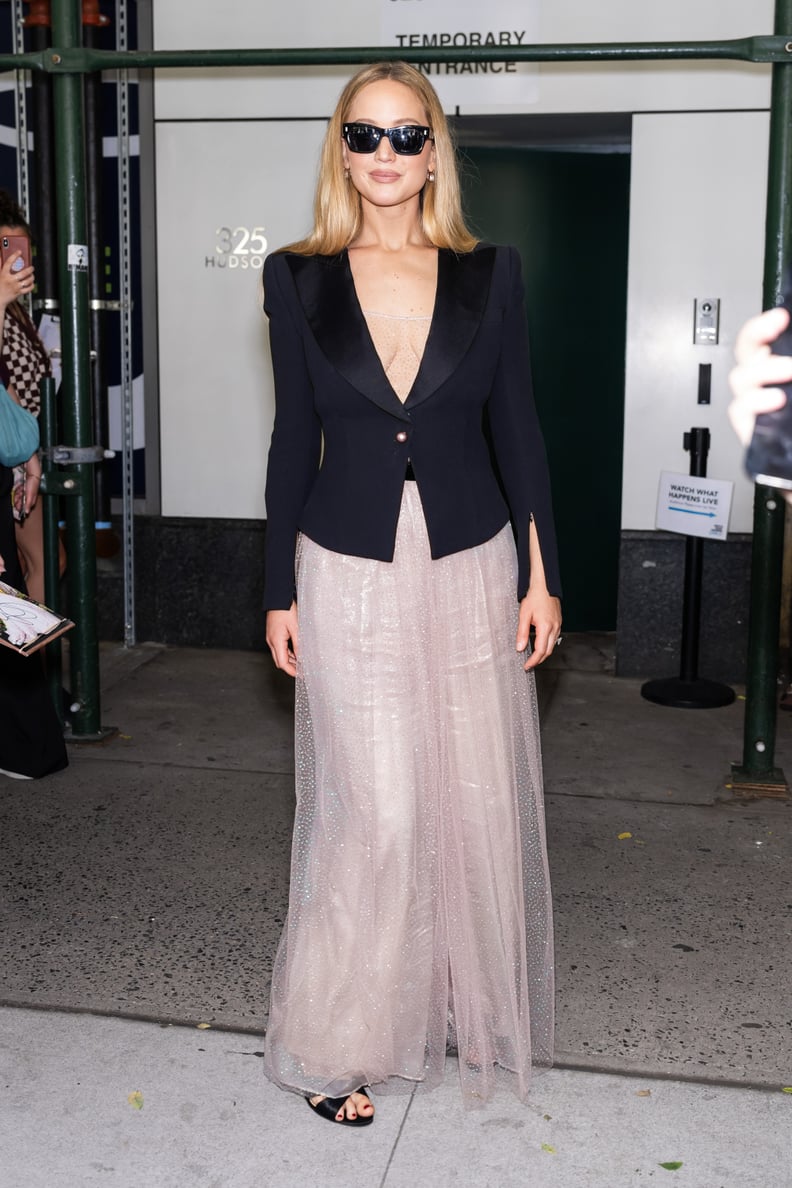 Jennifer Lawrence's Quiet Luxury Armani Look
While doing press in NYC, Lawrence quieted a whimsical, pale pink skirt by Giorgio Armani with a fitted tuxedo jacket, accessorizing the ensemble with dark Oliver Peoples sunglasses, Christian Louboutin sandals, and jewelry from Walters Faith.