Rihanna Went Undercover at Coachella in a Diamond Bodysuit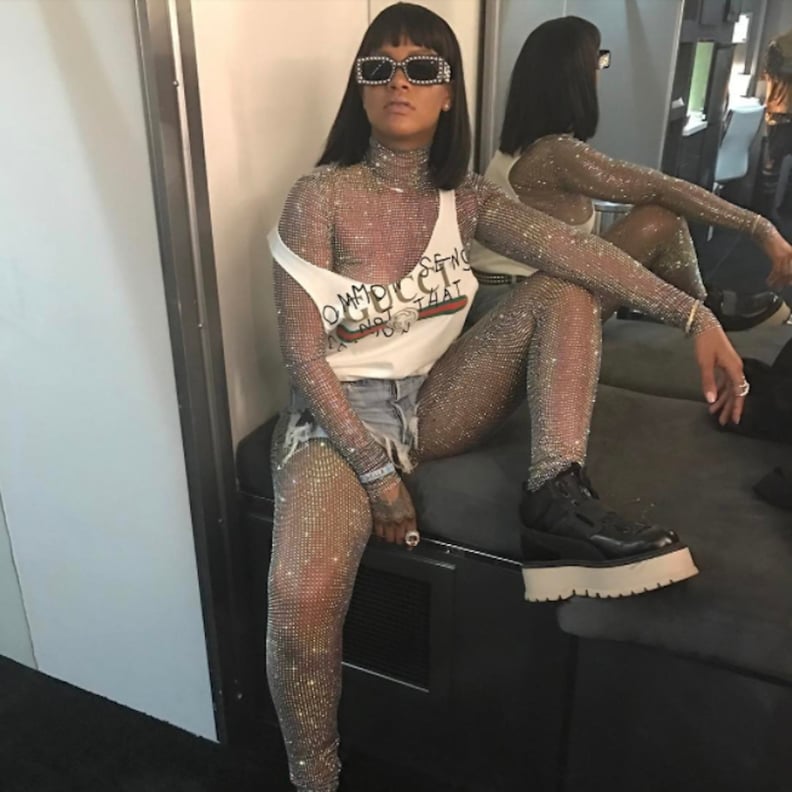 We should have known this bedazzled Gucci look would end up at Coachella. When it came down the Fall 2017 runway — muscle tee, denim shorts, and all — Rihanna must have come up with her master plan: call designer Alessandro Michele and nab this outfit ASAP. Rihanna shared a snap of herself in the casual separates with chunky platform boots, the crystallized bodysuit underneath it all.
Right before she made her way to the festival, Rihanna slipped the diamond hood over her face and added a pair of embellished sunglasses. It didn't just make for one of the most high fashion outfits at the festival, it doubled as a mask from the paparazzi. Now that's all sorts of smart, if you ask us. Scroll to peek at the Gucci design from the runway to the desert.
Rihanna Wearing the Gucci Outfit to Coachella
Rihanna Didn't Forget About the Most Essential Part of the Outfit: the Mask