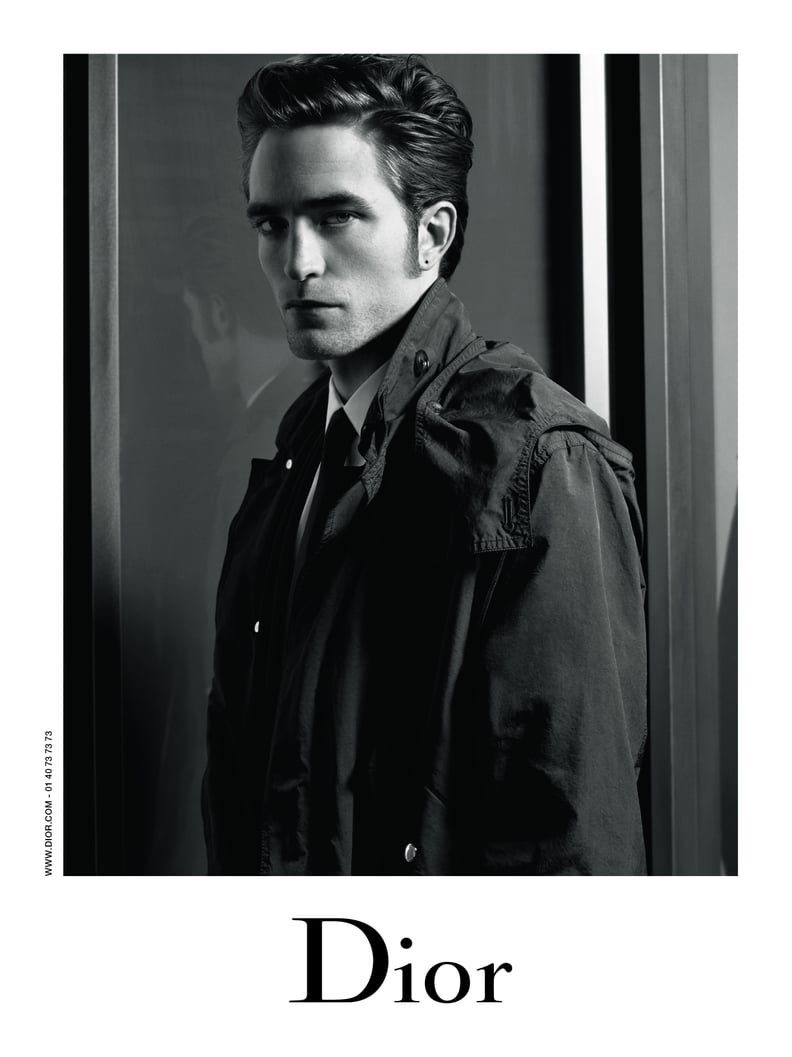 Dior
Robert Pattinson isn't new to the Dior family: he's appeared in ads for the fashion house's fragrances before and even showed off his acting skills in a sexy black-and-white video. But for the first time, the star is lending his good looks to Dior Homme's ready-to-wear collection, appearing in its Fall 2016 campaign, and we have to say — the guy looks good.
Shot by Karl Lagerfeld himself, the two black-and-white photos show Robert looking more polished and intense than we've ever seen him before. In one pic he leans back, a single arm perched on the couch as he rocks a tartan shirt and sunglasses. In another, the actor is wearing a classic black trench, collared shirt, and tie. At this point, we don't know what we want more: to stare at him in these fashionable duds or to just rip them right off (and possibly keep the pieces for ourselves).
Read on to see the ads ahead. Here's hoping there will be plenty more like these in the future.