The jury has spoken and the verdict is in: green is absolutely Sabrina Carpenter's color. The singer wore a lime-colored minidress to perform her hit single "Skin" for the GLAAD Media Awards on Thursday, and her sexy outfit instantly captured our attention when she took the stage.
Stylist Jason Bolden picked Sabrina's minidress from Versace's fall/winter 2020 collection, although he wound up removing a longer metallic outer layer to really let the bright color underneath shine. The piece instantly gave us flashbacks to Paris Hilton's famous silver chain-mail dress (an iconic moment in fashion history, if we do say so ourselves), but Sabrina's version is far more form-fitting and colorful. She paired the dress with a gold nameplate necklace, dangly jewel earrings, metallic platform heels, and sparkly rainbow eyeshadow.
Join us in bowing down to the newly initiated Queen of Green by browsing through photos of her award show outfit ahead.
Sabrina Wearing the Dress For the GLAAD Media Awards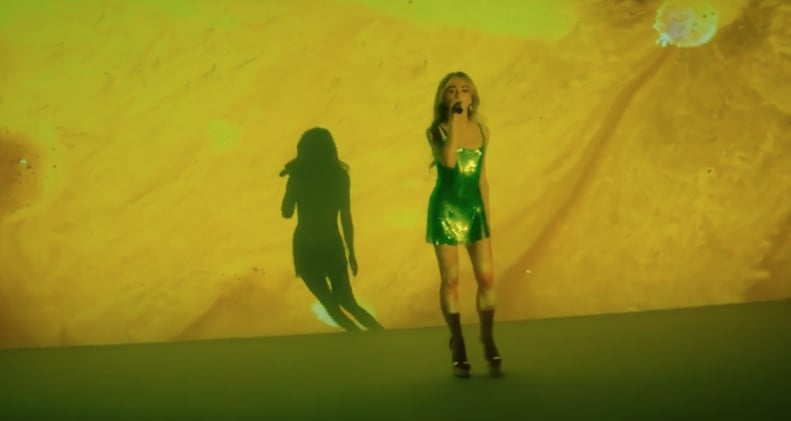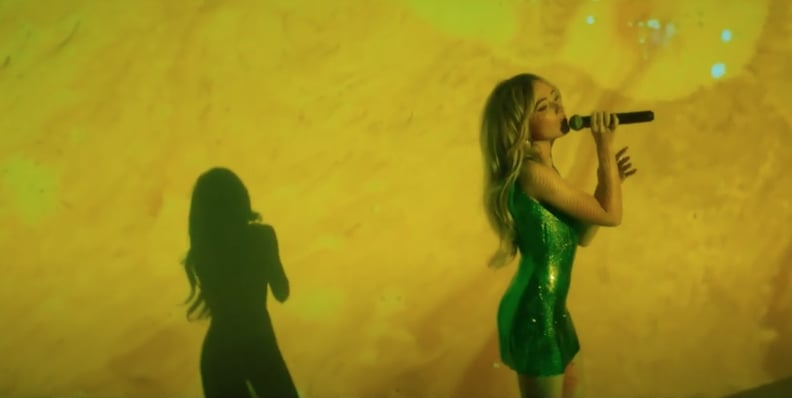 Sabrina Performing "Skin" During the 2021 GLAAD Media Awards