There's Probably Already a Year-Long Wait List For These Sparkly Boots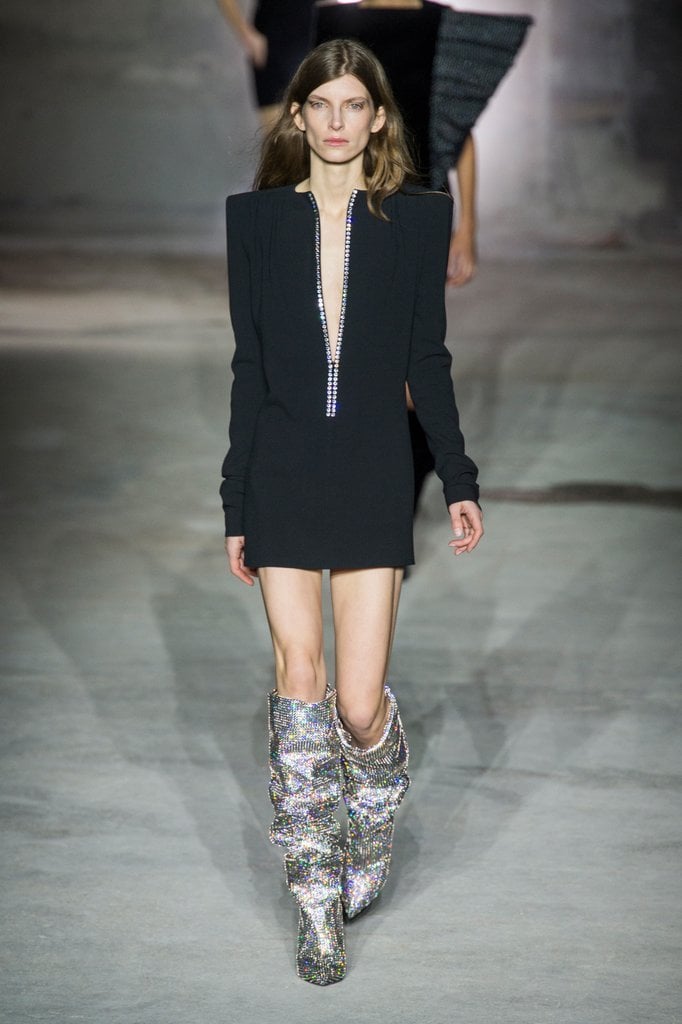 Getty/Luca Gadjus
Getty/Luca Gadjus
There's always that one item in a designer's collection that becomes a viral sensation. Take Chloé's Nile bag or Dior's Feminist tee, for example. These pieces attracted a cult following from celebrities and bloggers alike. But alas, a new item has come to town to steal our attention: a pair of sparkly Saint Laurent boots. We first laid eyes on Anthony Vaccarello's creation during Paris Fashion Week and became completely mesmerized by the disco-inspired shoes.
They glittered on the Fall 2017 runway with a nod to the '80s, and it wasn't long before celebrities zeroed in on this special boot. Rihanna was the first to get her hands on a pair, sharing a 'gram that said, "Phresh out da runway." And Gigi Hadid soon followed suit by modeling the Saint Laurent boots for her Harper's Bazaar photo shoot. Even fashion influencers have fallen for this shoe trend. Though the boot is not yet available to the public, we have a feeling there's already a wait list for these babies. Until their official release, scoop up a similar pair of glittery shoes ahead.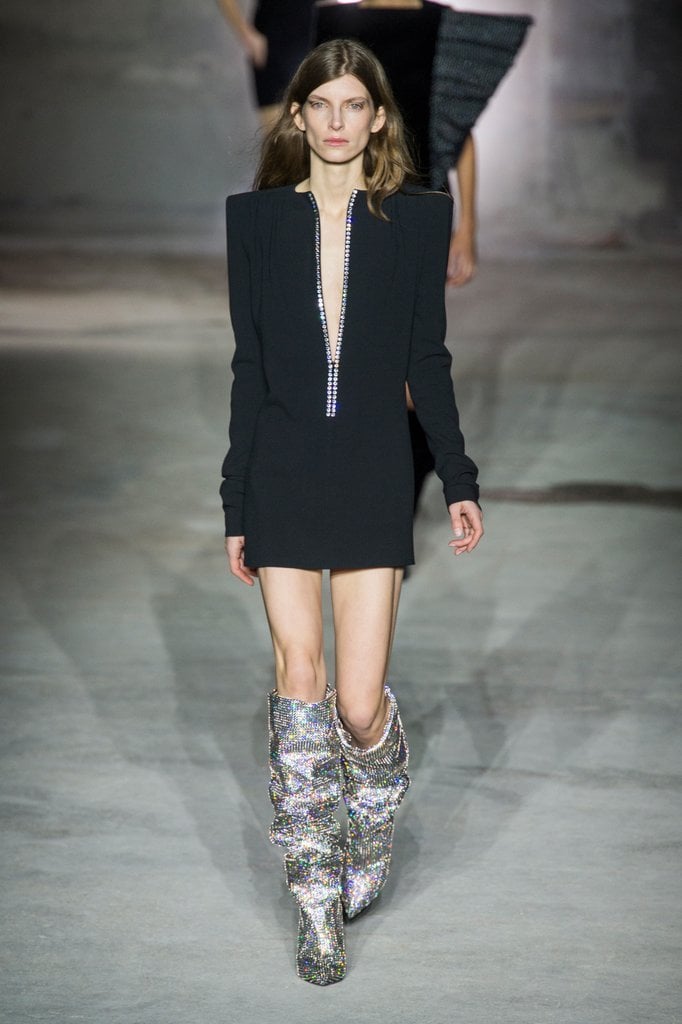 The Boots First Appeared on the Fall 2017 Runway
Rihanna Wore Them Before Anyone Else
Goldie Hawn Was the Next Star Spotted in Them
And Bloggers Like Danielle Bernstein Gave the Boots a Test Drive, Too
Some similar sparkly boots below.