Update:
We know the collaboration between Selena Gomez and Coach will involve a handbag. The singer revealed in an interview that the accessory she's designing will "have an inspirational message that comes with the bag."
Update:
Coach confirmed the news in a press release: "Coach . . . today announced its partnership with the actress and singer Selena Gomez. The collaboration with Coach will be wide ranging and commence with her appearing in Coach's fall 2017 fashion campaign. It will also include a special design project with Coach Executive Creative Director Stuart Vevers. In addition, Ms. Gomez will partner with the Coach Foundation in its support of Step Up, a national organization dedicated to the empowerment of teen girls from under-resourced communities."
The press release also included the following statement from Selena: "I am so excited to work with Coach and love the clothes and accessories designed by Stuart Vevers. I am especially looking forward to getting to know the Coach team as well as becoming involved in the Foundation's support of Step Up. On top of all that, collaborating on a piece with Stuart for next fall makes this beyond special to me."
Original post:
When you're a style star with the record of the most Instagram followers of all time under your belt, a collaboration with an iconic brand isn't too far off. Selena Gomez sparked some rumors that she's the new face of Coach, and that's not the only news traveling around the internet — she may even design some pieces for the fashion house. When asked about the news, Coach was tight-lipped, telling POPSUGAR, "Coach has a longstanding policy that we do not comment on rumors and speculation."
The fashion buzz comes after Selena made an appearance at the AMAs, resurfacing after some much-needed time off. She also attended Coach's 75th anniversary event, where they threw a motel-themed party and pre-Fall '17 runway show. If Selena reps the brand, she'll be in good company: other Coach alums include Emma Roberts and Chloë Grace Moretz. Until then, read on for what we hope to see from Selena's Coach partnership and stay tuned to see if our predictions come true.
We Hope There's Also a Leather Piece, Whether It's a Romper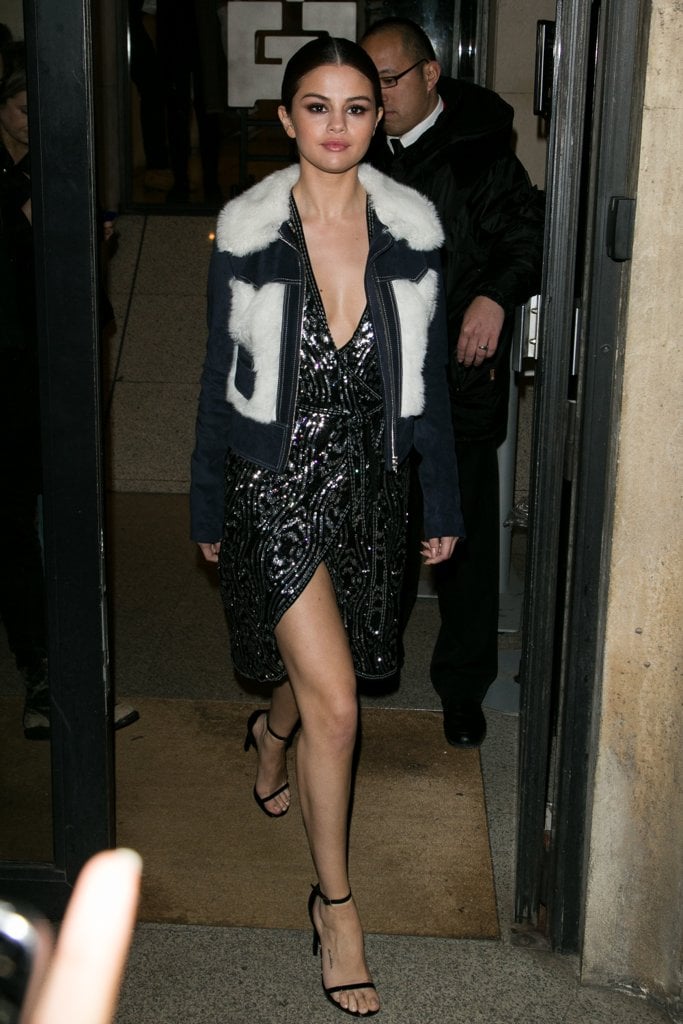 She Might Try Her Hand at Designing a Jacket
Given outerwear was all over Coach's Pre-Fall '17 runway.
Or a Cool Graphic T-Shirt to Add to Our Collection
She Might Pull a Gigi and Design a Boot
Though, a "Selena Sneaker" Is a Solid Option, Too
Perhaps Her Collab Will Include a Denim Piece?
We Can Also See Selena Going Into Accessories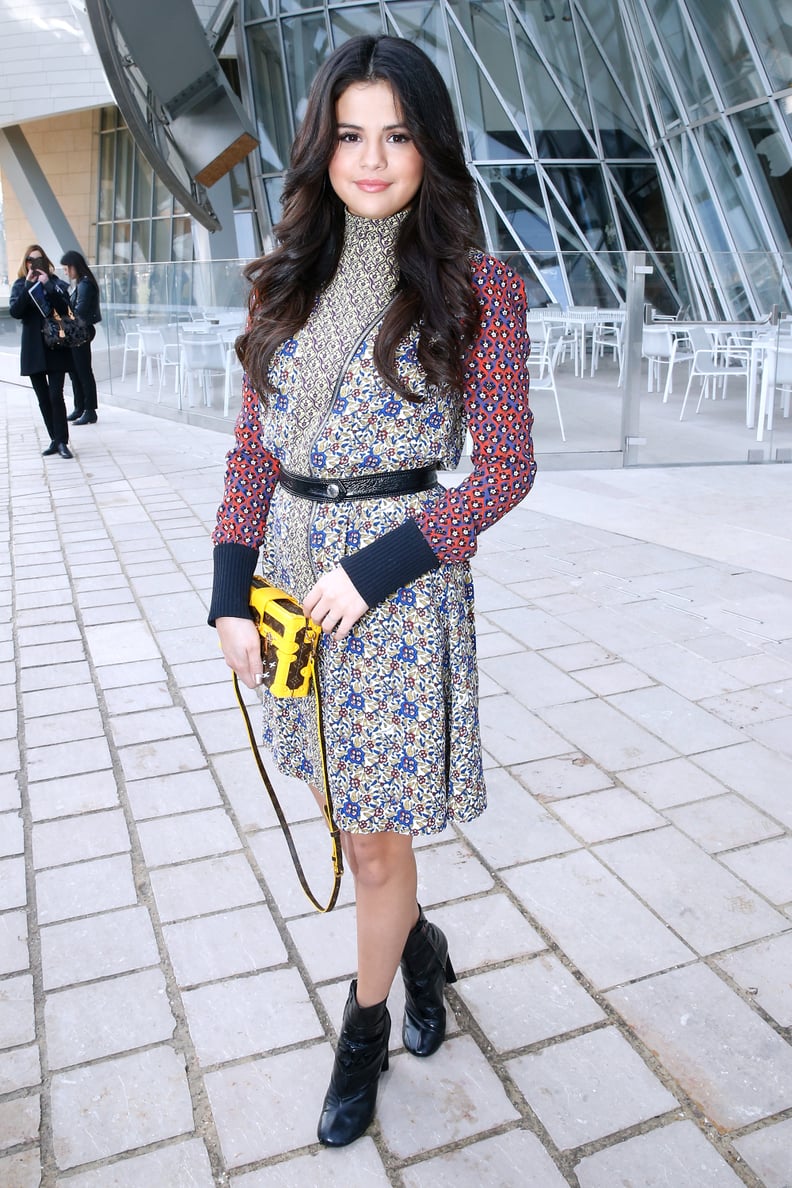 Our Main Wish? For Selena to Create a 1-of-a-Kind Bag
That we will obviously buy in a heartbeat.