Shay Mitchell, Queen of Traveling, Created a Luggage Line That's Practical and Under $100!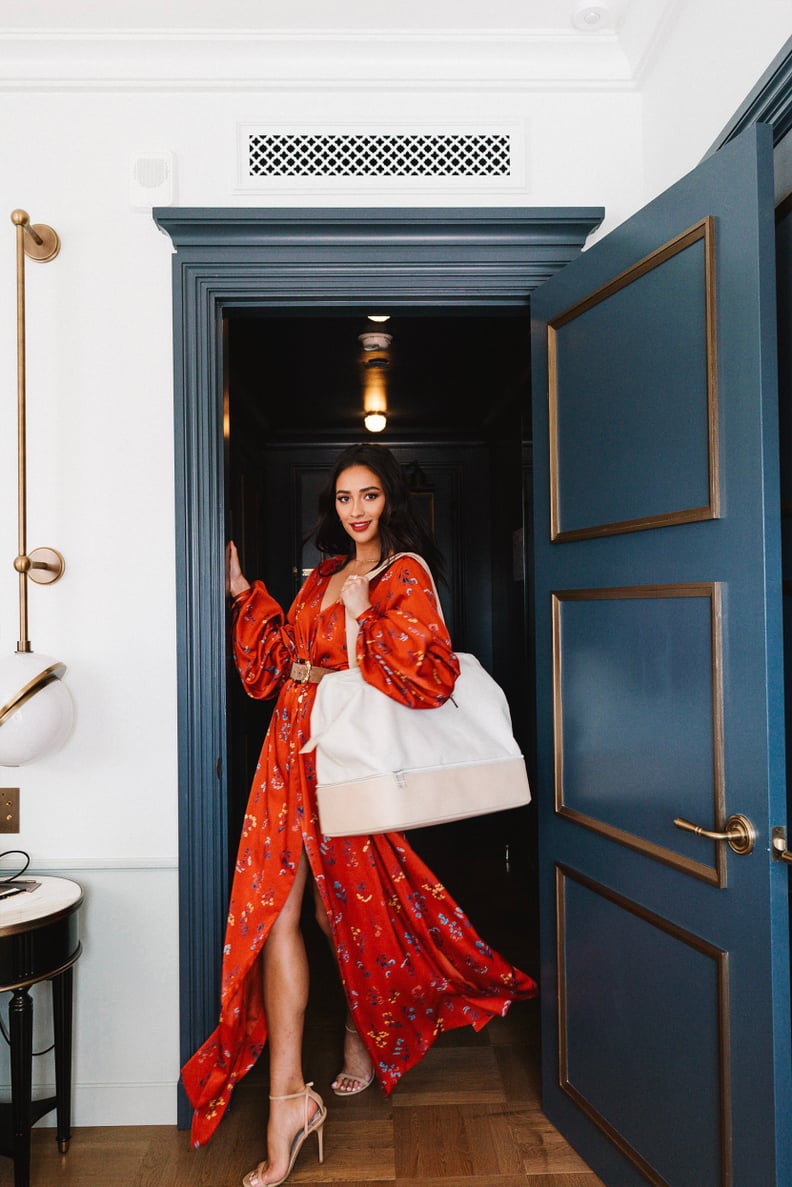 Courtesy of Béis
Courtesy of Béis
As POPSUGAR editors, we independently select and write about stuff we love and think you'll like too. If you buy a product we have recommended, we may receive affiliate commission, which in turn supports our work.
If you follow Shay Mitchell on Instagram, you've probably noticed that the actress is constantly on the go. It seems like she's always traveling to amazing destinations like Morocco and Dubai, all while posting one million lust-worthy #Shaycation pictures. So when I heard that she was launching a travel essentials line, I couldn't help but think, "About damn time!" I sat down with the actress to learn more about her new line, Béis, which comprises seven silhouettes: the Duffle, the Weekender, the Backpack, the Dopp Kit, the Makeup Case, the Passport Holder, and the Luggage Tag.
Not only is the collection chic and unisex, but I was also genuinely surprised to see how many tiny, thoughtful details were added to make life a whole lot easier when traveling. From the compartment on the makeup case that's perfect for storing your shampoos (pshhh, a little leakage is no longer going to ruin your trip!) to the section under the duffel bag that's great for stashing your shoes, it seems like Shay has thought of it all. Plus, this collection won't break the bank because it ranges from $12 to $83. Scroll on for Shay's best tips and to see pieces from the collection, which is available now on the brand's website and at Nordstrom.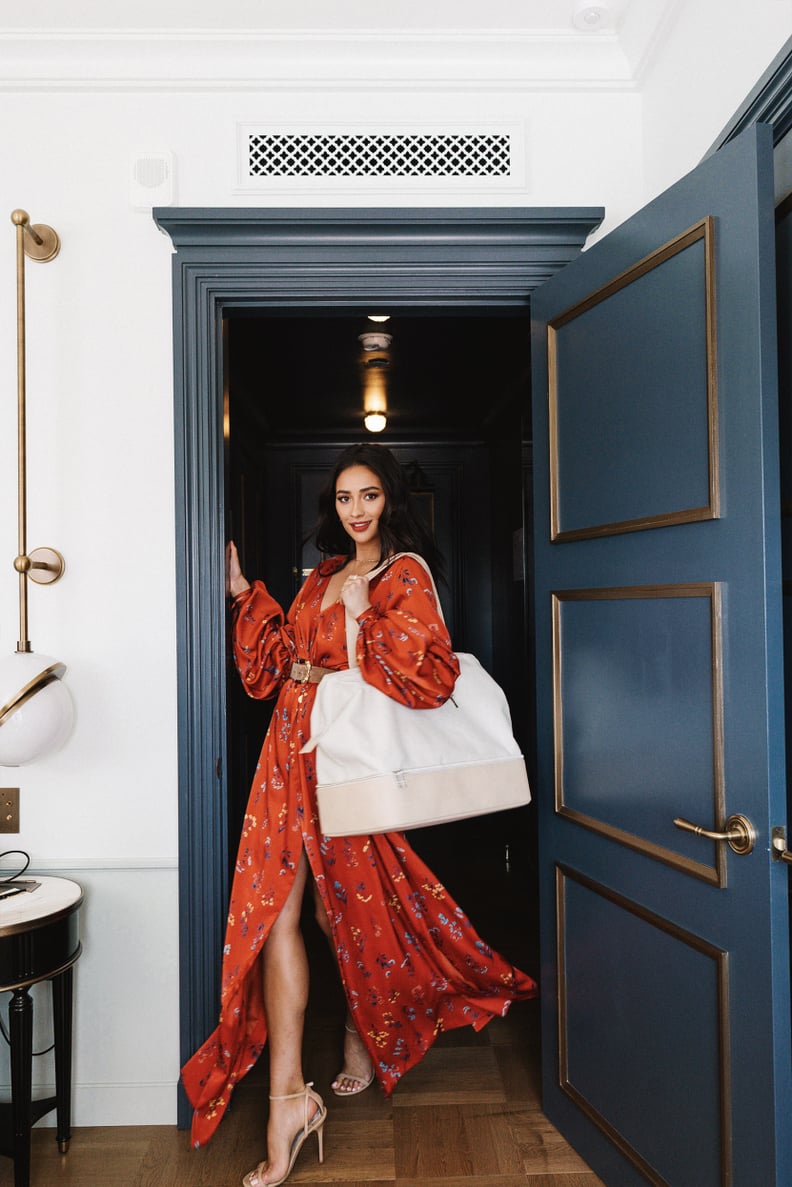 Making the Brand Affordable
"Everything here is under $100. The most expensive item is this duffle bag, which is $83. I think traveling is already expensive, so the bag you're bringing on your trip shouldn't break the bank."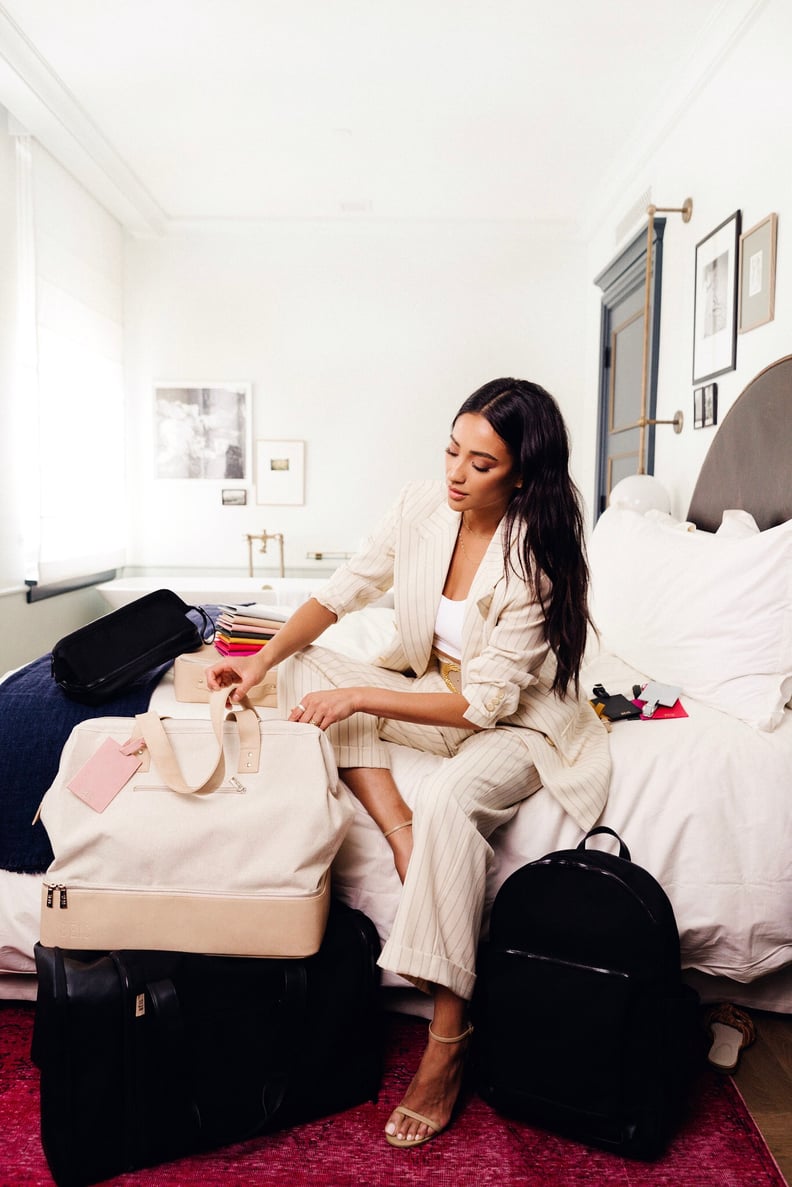 Practical Compartments
"Sometimes, I just don't want to put my shoes in a shoe bag, so I place them in the compartment. It's super easy. You can put your shoes, dirty laundry, or whatever you want to keep separate from the rest of your stuff in this section."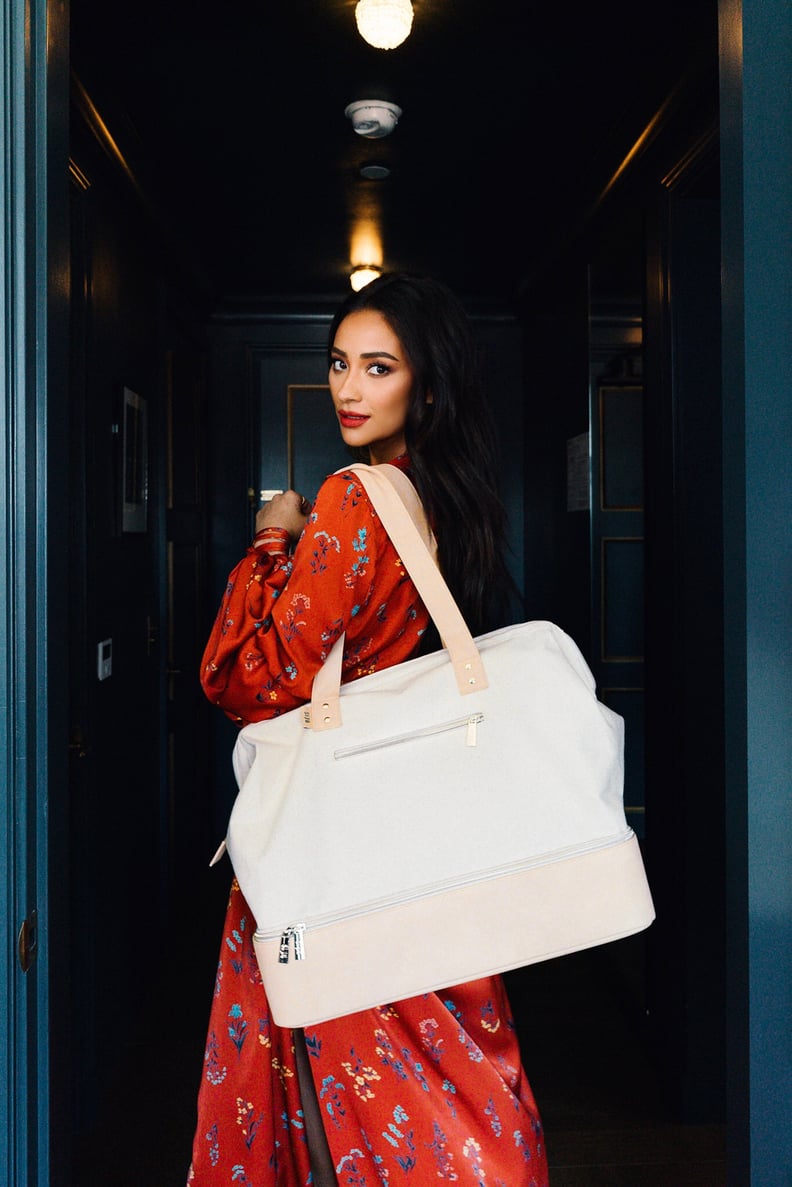 Choosing the Colors
"When I went to China to pick out the fabric, they were like, 'OK, what color do you want to paint it?' because it was just raw canvas. I said, 'Oh no! I just want the raw canvas.' They were so confused, but I wanted the design to work for everybody."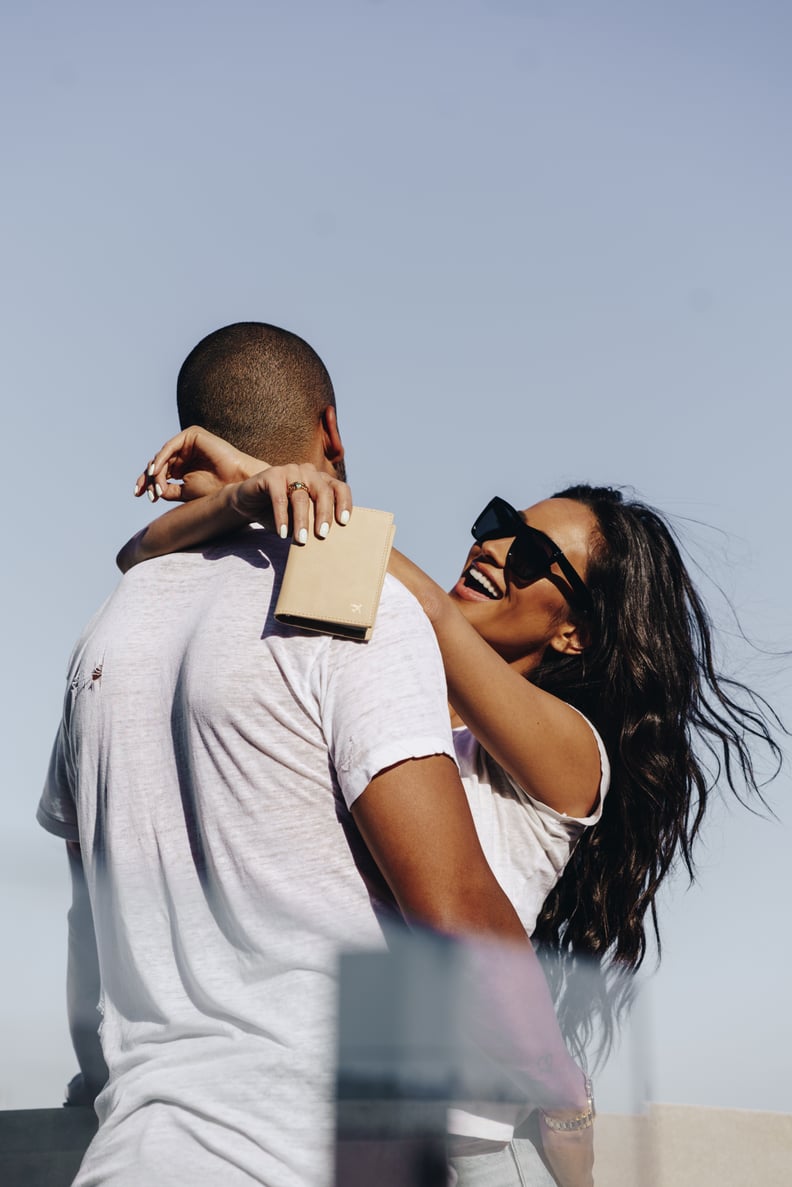 The Makeup Case
"Creating the makeup case with a mirror was super important to me because I'm always doing my makeup on the airplane before I land. With the mirror, I'm perfectly situated and can do my makeup without having to go to the bathroom."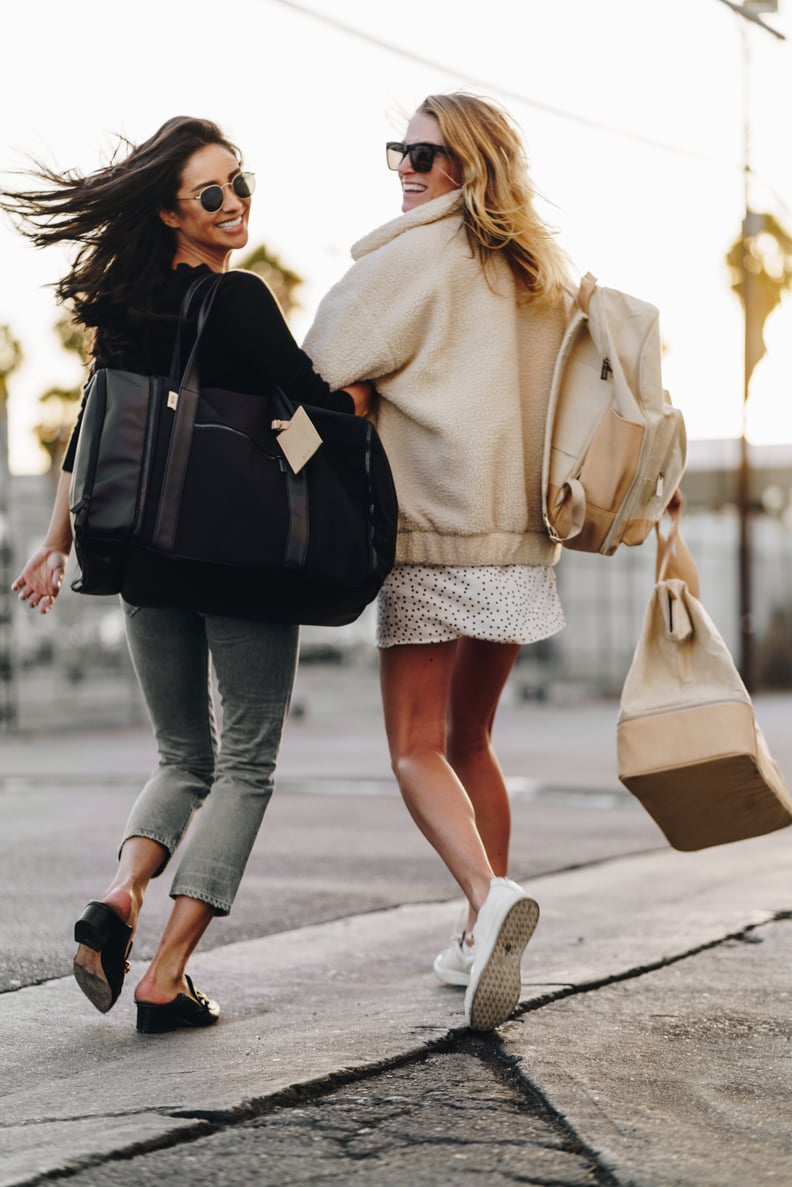 The Unique Zipper on the Duffle Bag
"The idea behind the duffle bag came out of the struggle I was having with my own bag, which only had a zipper on the top and that's it. It was really hard to keep my clothes organized in the bag. With the side zipper, you can easily place your belongings in there."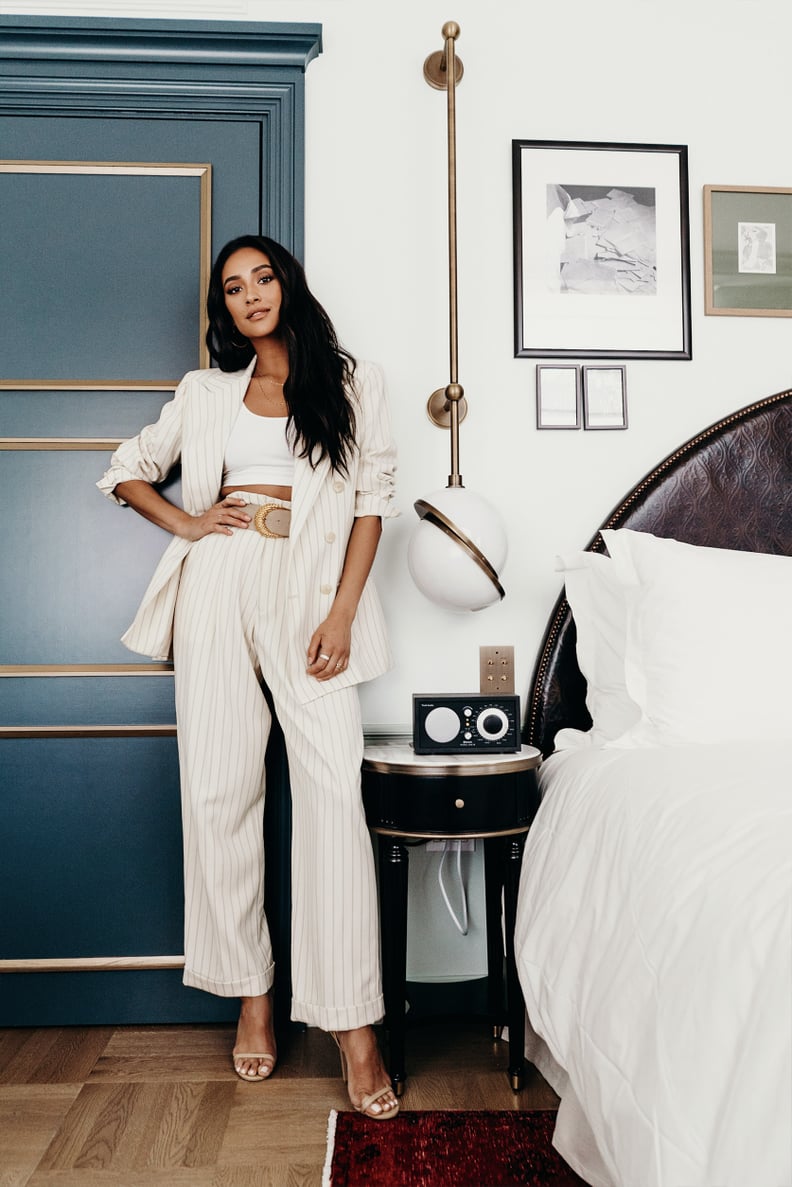 Solving Packing Dilemmas
"I designed the section on the bottom of the pouch to store my shampoos and conditioners so I didn't have to worry about them leaking. Even if you do have a little bottle leakage, you have nothing to stress about because it's not going to mess up the rest of your stuff."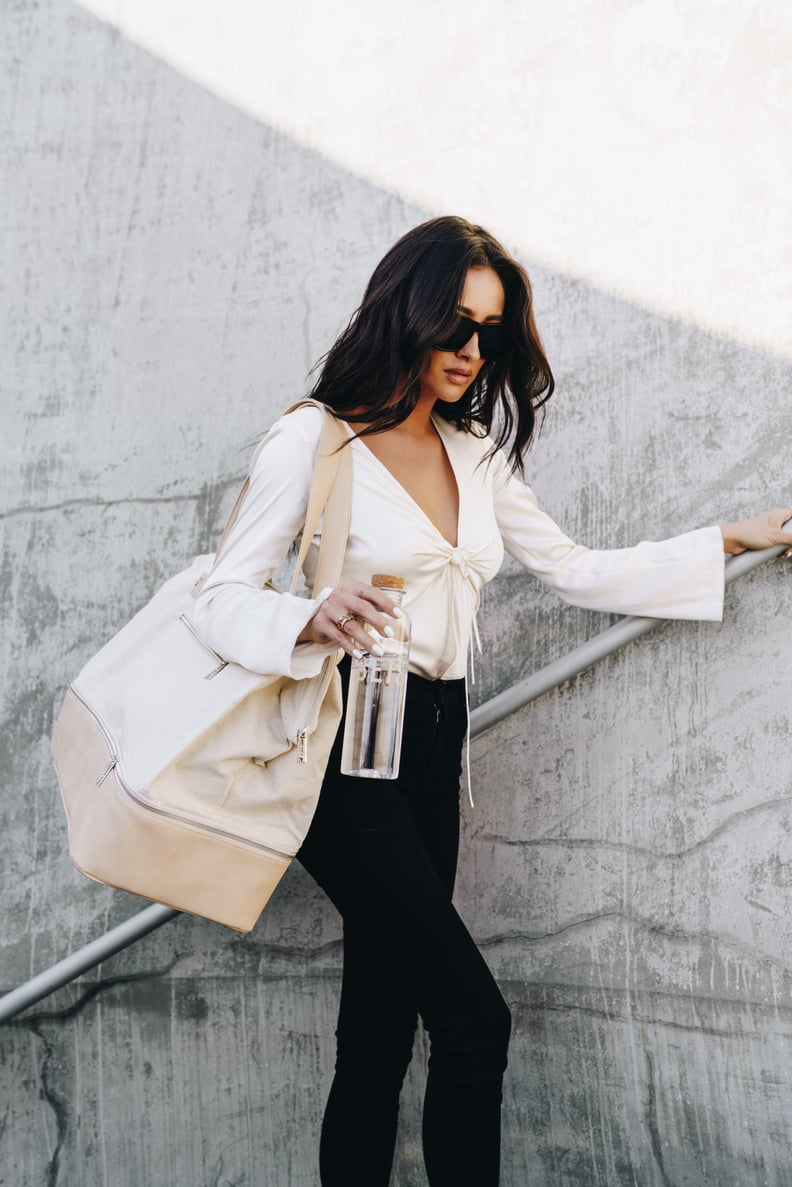 Shay's Favorite Bag From the Collection
"Honestly, it's the weekender bag because I travel kind of heavy. A lot of times, I have to go from the plane straight to a meeting, which is why it's important for me to carry a big bag whenever I'm going anywhere."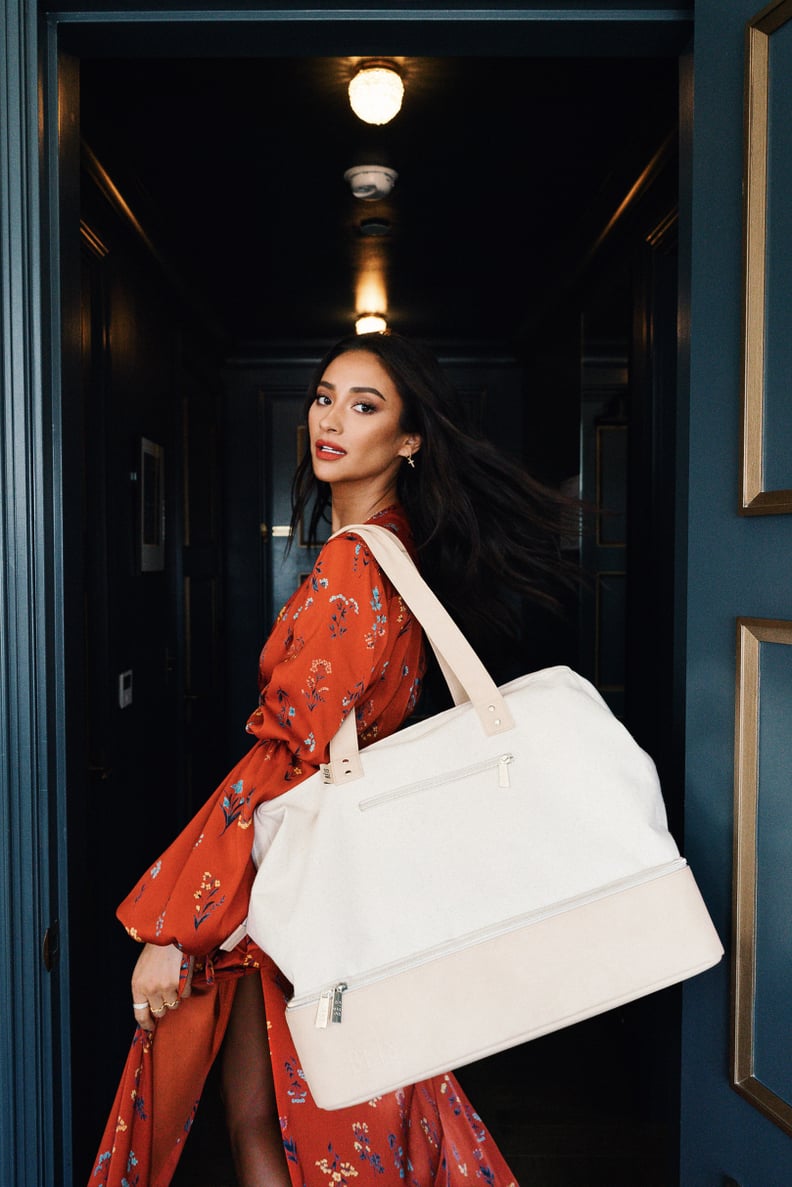 The Trolley Pockets
"One thing that was very important to me was designing a bag that I can take on long trips. For the weekender, the duffle, and the backpack, I included trolley pockets in the back. You can just slide them over your little roller case and you are good to go. I've been in airports, running, almost missing flights because my bags were flying all over the place. With these pockets, you just put it on your little rolling bag and you are good to go."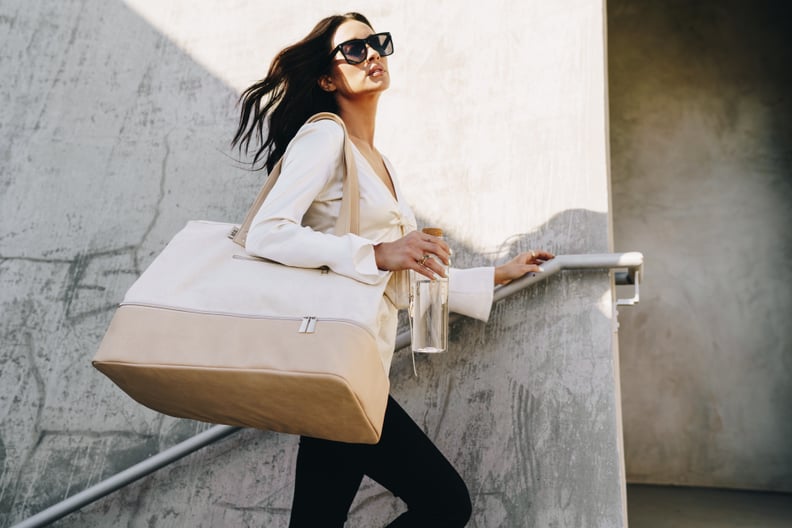 The Comfiest Pair of Shoes She Wears While Traveling
"I'll usually have a pair of sneakers and a pair of heels with me. That's why I created the shoe compartment, because I like keeping them separate from my clothes. I get people wearing heels off the plane, that's cool, but for me, I just want to be comfortable, especially when the flight that I'm taking is 15 hours. Even when I went to Paris, I wore my running shoes and changed into my heels when we landed."